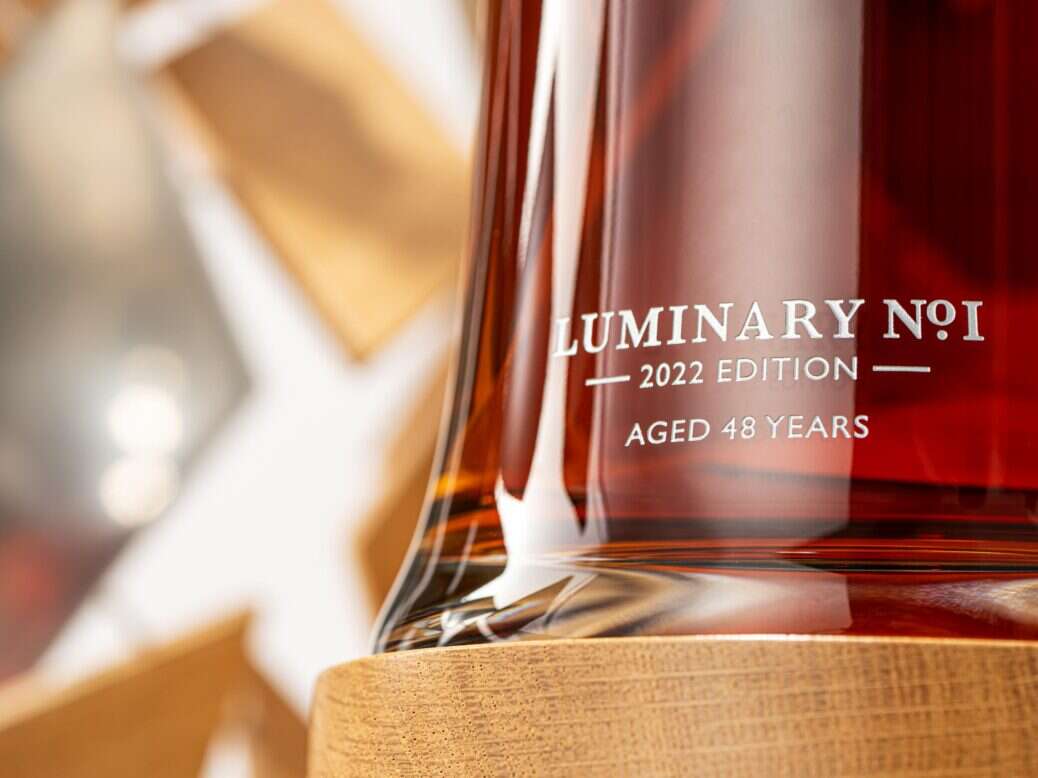 Before he had even met Kengo Kuma, Richard 'the Nose' Paterson of The Dalmore was looking at the Japanese architect's designs and thinking about wood.
Named the world's most influential architect in Time magazine last year, Kuma-san is famed for his love of natural materials. His Japan National Stadium, centerpiece of the Tokyo 2020 Olympics, is garlanded by eaves of wood from the 47 prefectures of Japan.
Paterson, The Dalmore's master distiller, remembers looking at two of Kuma's other buildings: SunnyHills, an avant-garde bamboo-clad Tokyo store, and The Exchange in Sydney, wrapped in a delicate timber nest. He was struck by the similarities between Kuma's work with natural materials and his own.
"The wood hit me", says Paterson. "Eighty percent of a whisky's style, consistency, luxury – it comes from the wood."
Now the two masters of their craft are collaborating, alongside their protégés, on the release of a rare whisky and a collectible from The Dalmore's distillery in the Highlands of Scotland. Wood, unsurprisingly, plays a central role.
[See also: Royal Salute Unveils $90,000 Whisky Collaboration with Kate MccGwire]
The Luminary No.1 Rare Edition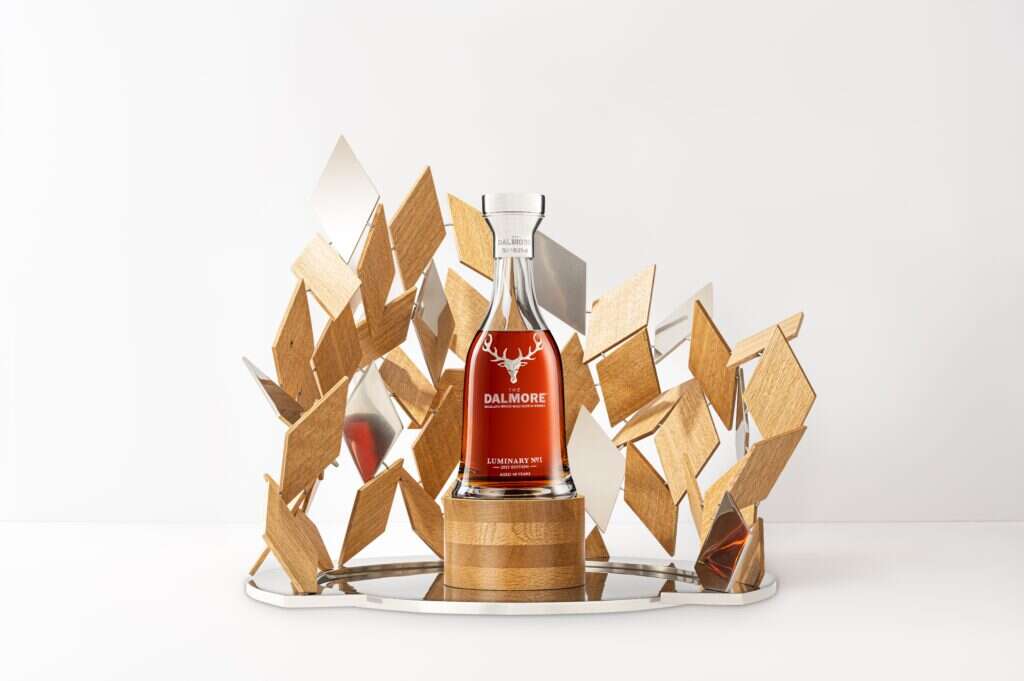 The Luminary No.1 is the first release in a planned series of rare and collectible whiskies created by luminaries in the worlds of whisky and design, curated by V&A Dundee, Scotland's design museum. It's the next step in a creative collaboration between Kuma and Paterson, which began in 2020 with the announcement of a four-year partnership with the V&A.
The liquid is an exceptionally rare 48-year-old single malt bottled at 40.8% ABV. Its decanter is ensconced in a handcrafted wooden sculpture designed by Kuma with his protégé and co-architect at the V&A, Maurizio Mucciola.
[See also: The Dalmore Unveils 21 Year Old Whisky]
The sculpture was created in Glasgow by craftsman John Galvin and is made of 48 diamond-shaped particles of Japanese oak and Scottish oak held in place by threads of steel – one for each year of the whisky's life.
Praising Galvin for his craftsmanship at the whisky's launch, Kuma compared the sculpture to a tree, with free-flowing geometry and complex angles. For Paterson, it brought to mind a gleaming cut diamond.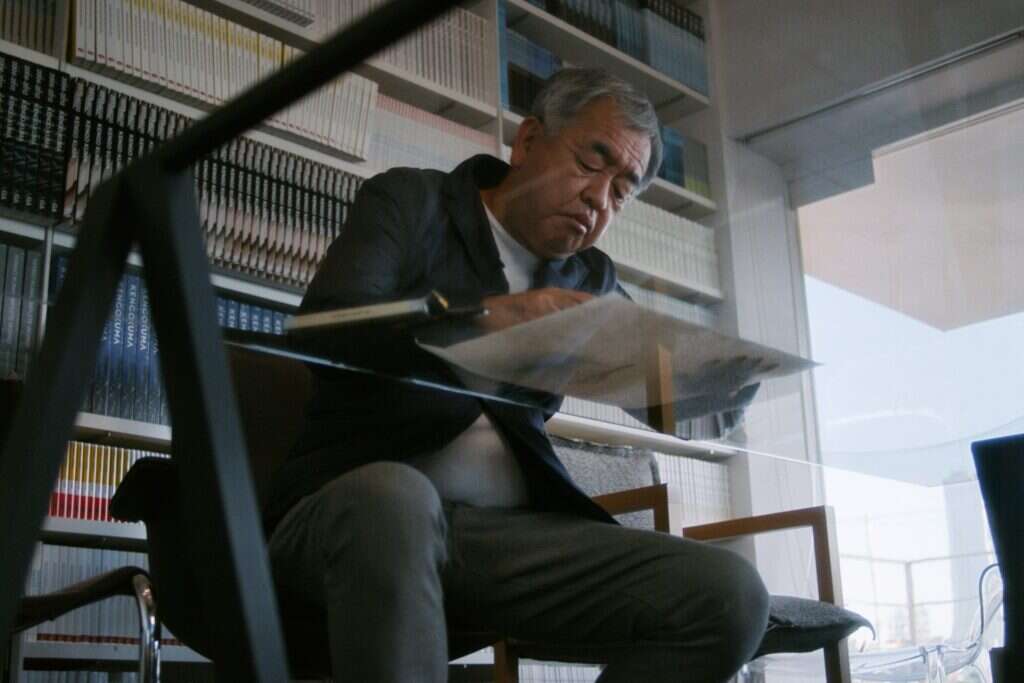 The sculpture pays homage to the casks of Scottish oak from the River Tay—which enters the North Sea at Dundee—and of Japanese oak, air dried at the distillery, in which the whisky was finished. Only three bottles exist. "At this age," says Paterson, "they are very, very rare."
They're getting even rarer. The Dalmore is taking one of the three bottles, and one of the two created sculptures, for display at its Highland home.
The second bottle and other sculptures are destined for auction at Sotheby's in London on November 16, 2022. Online bidding started on November 1.
As for the third and final bottle, this is expected to be released in the years to come, sans sculpture, as part of a compendium of the Luminaries series.
The Luminary No.1 Collectible Edition
The Luminary No.1 Collectible Edition is a collaboration between Kuma's and Paterson's protégés, Maurizio Mucciola and Gregg Glass.
Targeted at whisky aficionados in the mid-market, The Dalmore's master whisky maker Glass has created a bright 15-year-old single malt, which is held in a case designed by Mucciola that recalls the diamond particles of the Rare.
The Collectible began its journey in American white oak and has been finished in a combination of Italian Amarone red wine casks and bespoke 'Kintsugi' casks crafted from Scottish Tay oak – sourced from an upcycled tree retrieved from the banks of the River Tay – Japanese mizunara oak and American white oak.
Kintsugi, meaning "to join with gold", is the Japanese art of repairing broken pottery with gold-dusted lacquer, to accentuate and celebrate its rejoining. Ceramics mended in this way can be worth more than before they were broken. The Dalmore believes their Kintsugi-style casks, combining wood from Asia, Europe, and America, add their own gold dust to the Collectible Edition.
"We are constantly innovating," says Glass. "The opportunity to create something entirely new has resulted in a masterful liquid that balances tradition with innovation."
Time is everything in whisky. Among his inspirations, Richard Paterson names Andrew Mackenzie, who as a young man in the mid-1800s leased The Dalmore and became one of the pioneers of whisky maturation.
Now, whisky has a new frontier: showpiece collaborations that marry the world's most creative minds and its rarest liquids. Paterson, Kuma, Glass, and Mucciola are among its pioneers.
The Dalmore has clearly been doing something right. At its last major auction in 2021, The Dalmore Decades N.º6 Collection broke records for Scotch at a one-lot auction at Sotheby's in Hong Kong, with a private collector picking it up for $1.1m. We'll soon see whether there is a similar appetite for its latest showpiece.
The Luminary No.1 Rare Edition whisky goes to auction at Sotheby's in London on November 16 with a high estimate of £180,000 ($202,000). Online bidding opened on November 1. A portion of the proceeds will be donated to V&A Dundee.
Around 15,000 bottles of the Collectible Edition are available for purchase for $245 from luxury retailers. A limited number of bottles are available at V&A Dundee at the time of writing.
Tasting notes
The Dalmore Luminary No.1 Rare Edition
Nose: Black morello cherries, roasted coffee beans, Ogen melon drenched in Port wine and honeysuckle.
Palate: An energetic vibrancy of Black Forest fruit, maple syrup, crushed Pontefract cakes and thick chocolate cake.
Finish: Demerara sugar, Seville orange marmalade and apricots.
The Dalmore Luminary No.1 Collectible Edition
Nose: Warm and welcoming rich fruits, panna cotta, honey roasted almonds and citrus oils.
Palate: Multi layers of rich and uplifting citrus, chocolate, cherries, figs, brioche, and moist ginger cake.
Finish: Waves of dried fruits and honey entwined with balanced wood spice and cacao.