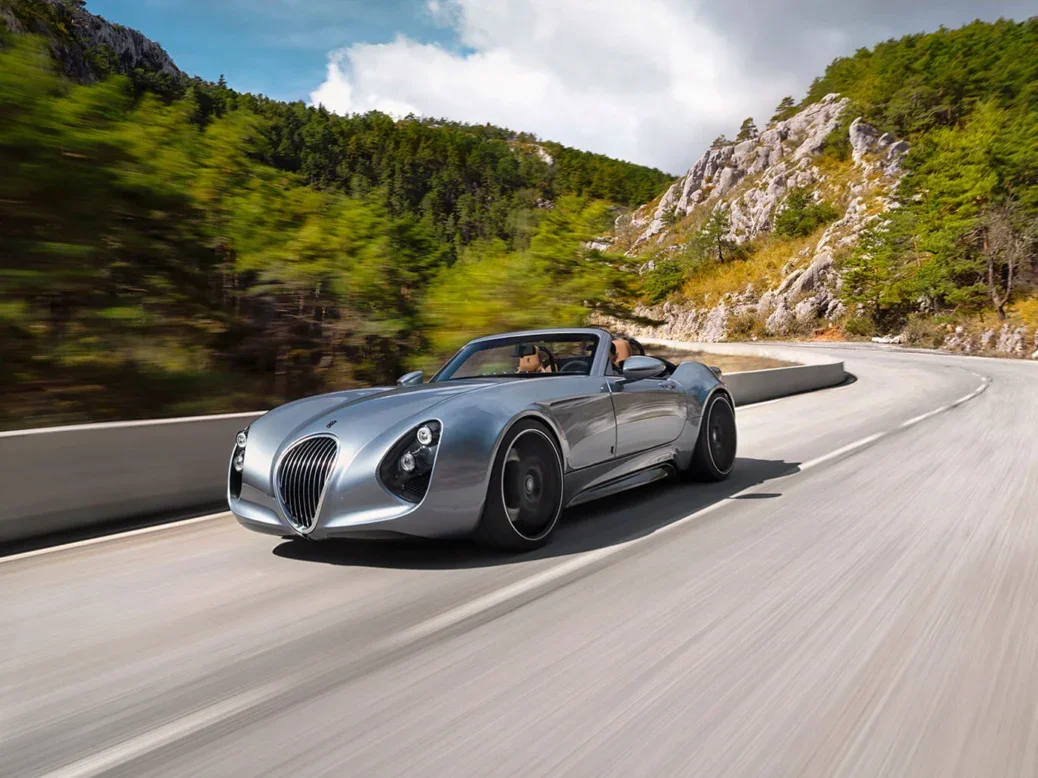 "It's timeless, James Bond from the time he was cool. This car is Sean Connery, elegance and style but with a true killer instinct," says Roheen Berry, CEO of Wiesmann.
We are sat inside his imposing gecko-shaped car factory in Dülmen, Germany. It could easily pass for the secret lair of a Bond villain. Berry explains that the latest release from Wiesmann is far from an incremental update.
Project Thunderball, as it is dubbed, will take Wiesmann in a new direction, bringing all the charm and joy of this small independent manufacturer along for the ride.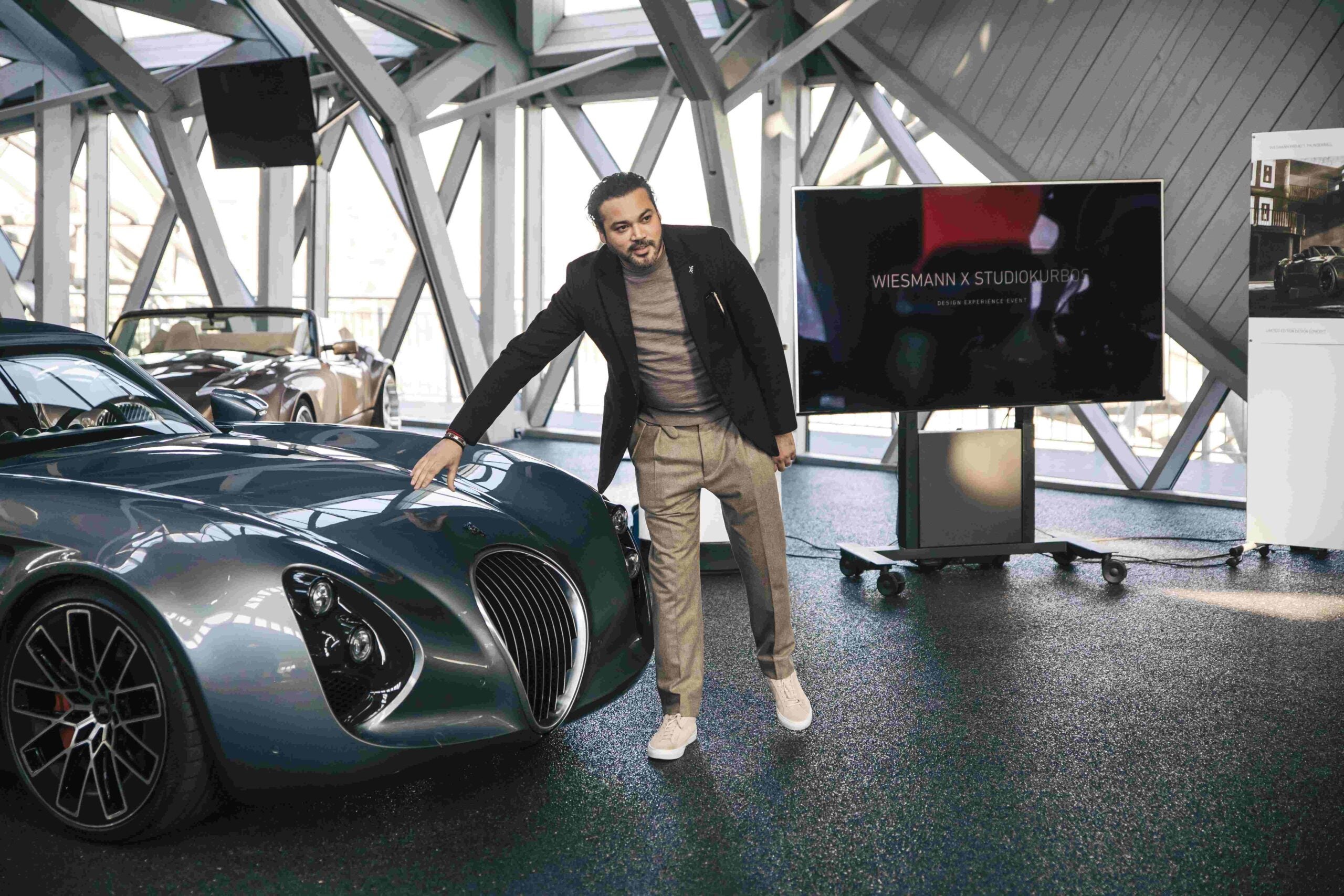 There are two kinds of car owner: Those who drive to live (the vast majority) and those who live to drive (a small minutia of car fanatics). Since its inception in 1988, Wiesmann has targeted the latter.
Inspired by the 1985 Essen Motor Show, brothers Martin and Friedhelm Wiesmann began manufacturing their own car. It blended the sleek and stylish design language of classic British roadsters with the bleeding-edge automotive technology that was coming out of Germany at the time.
It took until 1993 for the hard work to come to fruition with the MF3, a small handmade roadster that quickly gained a cult following.
The MF3 and the cars that followed it – the MF4 and MF5 – were designed by car lovers, for car lovers. They were low to the ground, agile, lightweight, quick, extremely grippy and, most importantly, fun to drive.
One of the initial aims was to develop a car that almost defied physics in the way it stuck to the road, similar to how a gecko sticks to a wall (hence the company logo).
This passion from the Wiesmann brothers resulted in a highly specific series of vehicles that were loved by owners and fans of the brand. Unfortunately, the 2008 recession collided with the construction of their new factory. The high-quality, hand-built nature of these vehicles kept production volumes low and in 2014 Wiesmann filed for bankruptcy.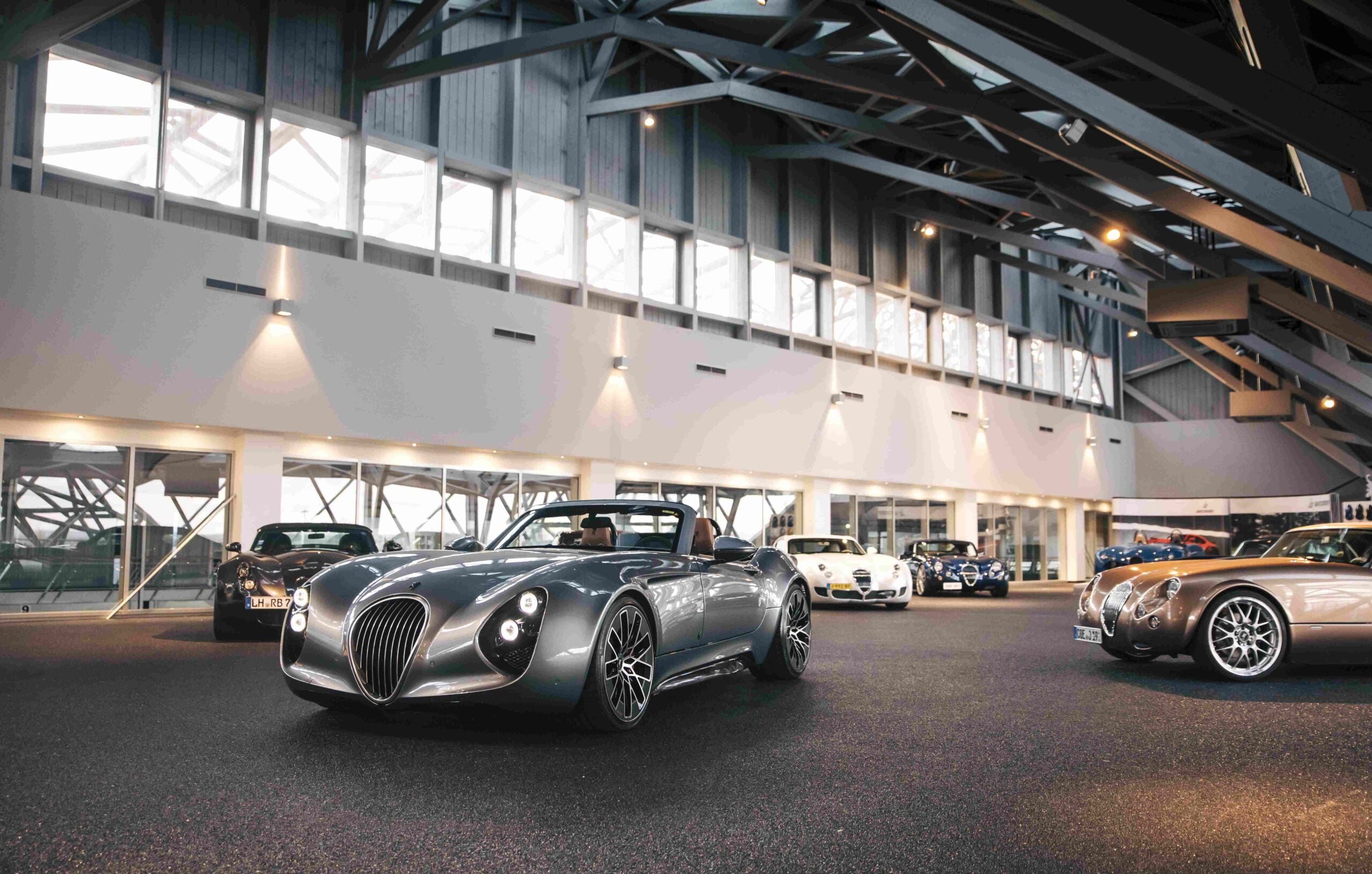 Usually, this would be the end of a story, but Wiesmann is back. The brand was purchased and given a new lease of life by Contec Global — a company that aims to utilize technology to sustainably advance humanity – in 2016.
It's a big ask for a car company, but Wiesmann now represents just one arm of Contec Global, which is also delving into the world of organic, sustainable agriculture, fintech and sustainable energy to name a few.
Knowing this, it becomes slightly less of a surprise that Wiesmann has taken the bold step to go all-electric with Project Thunderball.
For the German automotive behemoths —Volkswagen, BMW and Mercedes — producing an electric car is a no-brainer. "Wiesmann is Germany's only other manufacturer," says Berry.
A small-scale, unique brand with a cult following of car fanatics, it may feel like going from combustion to computation is like turning to the dark side. Yet, in their tumultuous 35-year history, Wiesmann has found success by going against the crowd.
Project Thunderball represents the latest roll of the dice. Utilizing a similar approach to its earlier vehicles — low to the ground, lightweight and grippy — the German marque has crafted a vehicle that's designed to appeal to their original followers, but with a modern, electric powertrain. It's bold, but if anyone's capable of it, it's Wiesmann.  
[See also: Bentley Reveals Most Sustainable Bentayga Yet]
Project Thunderball
Project Thunderball isn't the latest Bond flick. It's Wiesmann — led by Berry — plunging into the deep end and delivering a vehicle that's undoubtedly one of theirs, but fit for the future. It also boasts a few new tricks under the hood, but fear not, it's not machine guns or an ejector seat.
Project Thunderball has twin electric rear-mid mounted motors that are capable of delivering 680 hp. Packed with an impressive 1,100 Nm of torque, this power combined with its lightweight design ensures it's capable of reaching 60 mph in under three seconds.
Weighing in at just over 3700 lb, Project Thunderball essentially delivers similar horsepower to a Tesla Modal S, while weighing almost 1000 lb less.
Thanks to its 800V high-voltage architecture, Project Thunderball has a target range of 310 miles, with a maximum 92 kWh battery capacity, something that's unusually high for a roadster.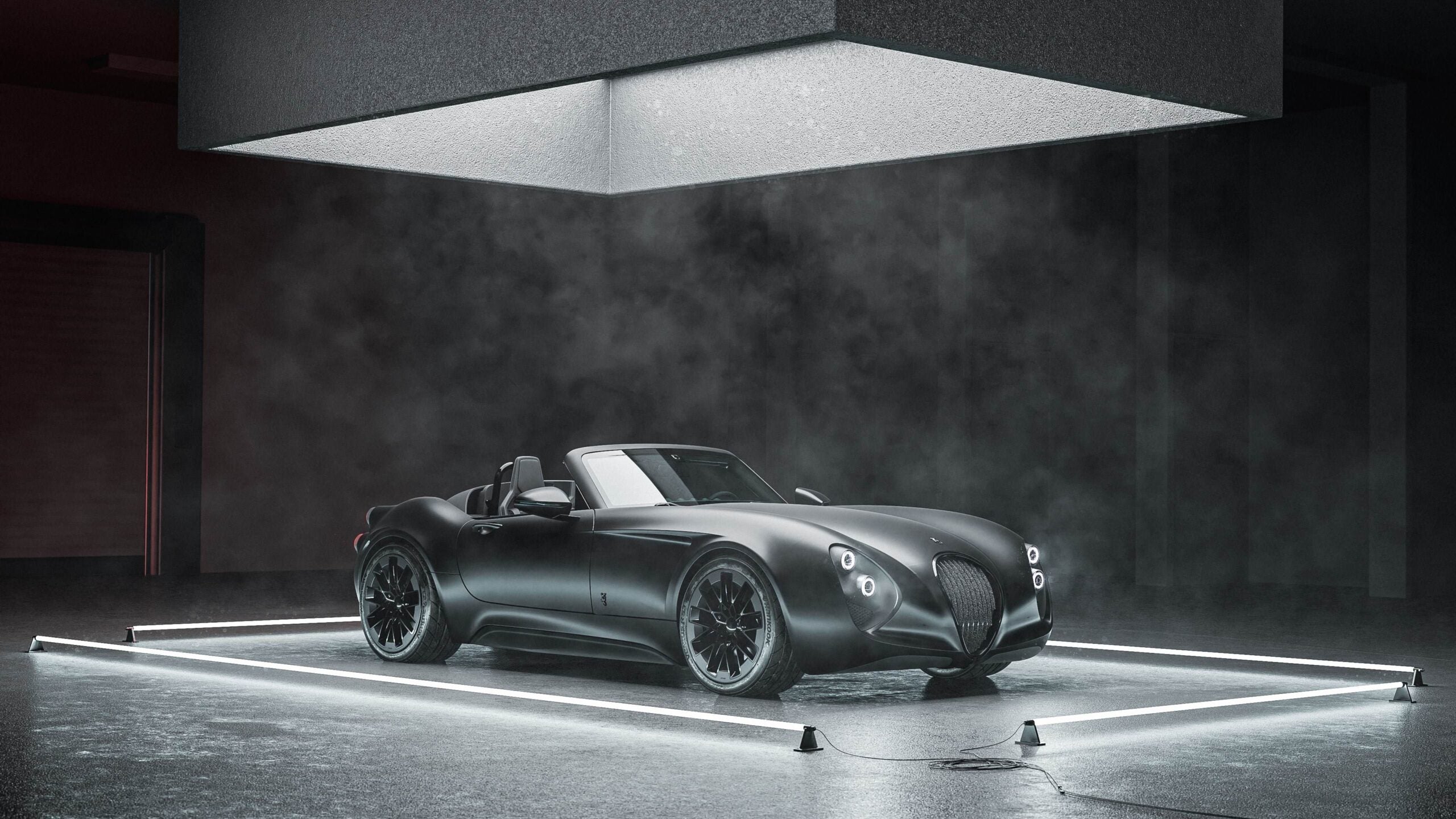 One of the innovative ways Wiesmann is ensuring this car remains a joy for connoisseurs is in its intelligent regenerative braking system. Drivers can choose from five different settings for the twin electric motor's regenerative braking feel, allowing whoever is behind the wheel to decide exactly how powerful the engine-braking effect is in the corners.
Allowing the owner to have more control of exactly how their vehicle drives is essential to generating that desire to keep them jumping back into the car.
A great car can be explained in two ways: "It's all about how you feel when you drive the car," says Berry. "But it's also about how other people feel when you drive past them, and a Weismann always makes people smile."
So how does it actually feel to drive? "Bruce Wayne… Batman," says Berry. "If you want, this car can be elegant, smooth, and comfortable, you can take it for a cruise through the hills of the French Riviera, but at the press of a button, it will turn into an entirely different beast."
[See also: Horizon: The Macallan Reveals Debut Product with Bentley]
The Wiesmann way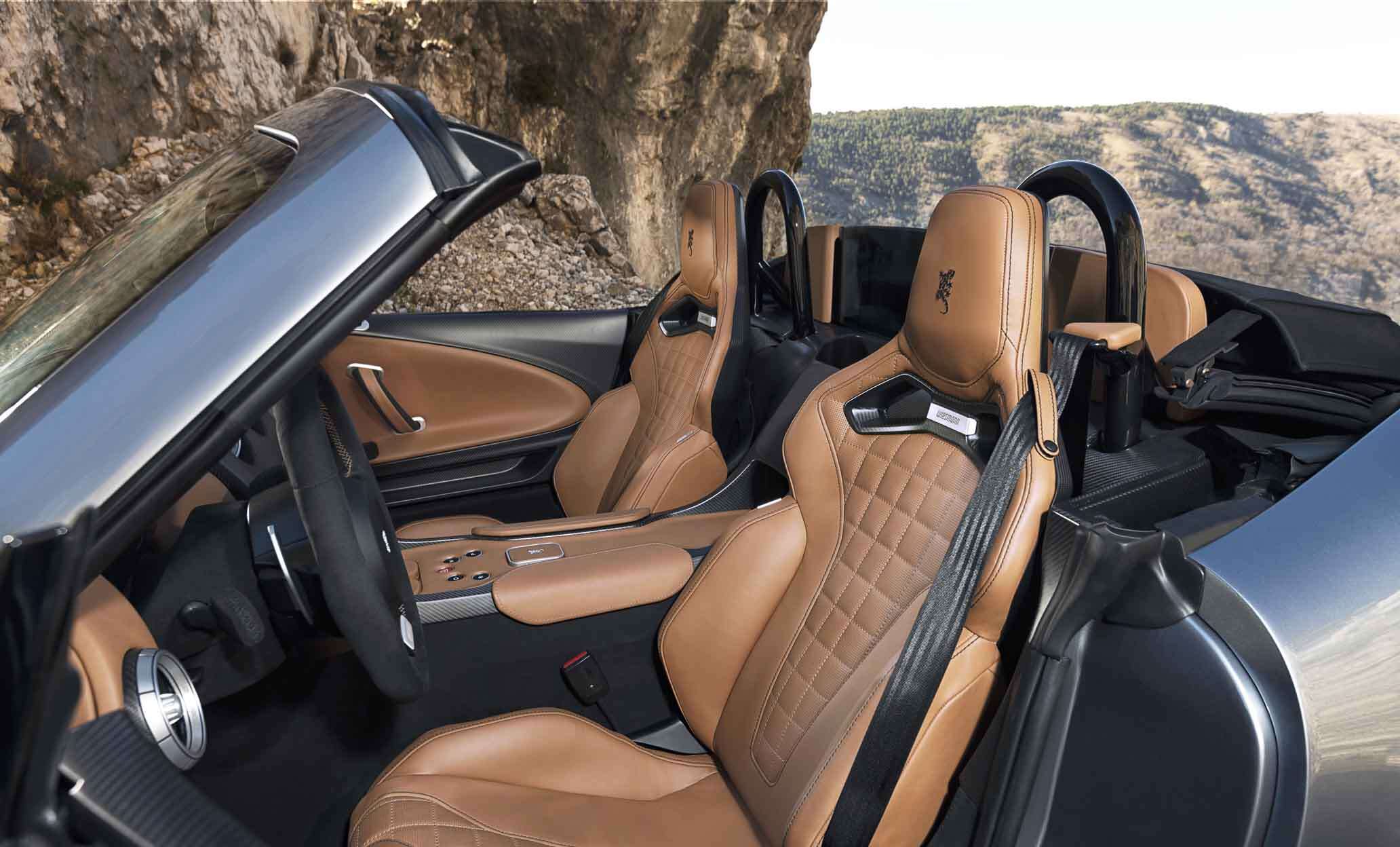 In typical Wiesmann fashion, the company is forging its own path. The vast majority of electrifying manufacturers are using a large battery that runs along the entire floor of the vehicle. This gives cars a very low and even weight distribution that creates a sluggish feel. It forces the driver into a higher riding position and reduces the car's sporty feel.
Agility, nimbleness and an exciting driving experience are the key crux of a Wiesmann, so a new direction was needed.   
"Project Thunderball has a 50/50 weight ratio and a huge wide back," says Berry. "What that allows you to do is really have fun with this as an electric car."
The battery is arranged in a T shape, running over the front axle and down the center of the car, combined with the rear engines, this gives Project Thunderball a perfect balance and ensures it still feels agile.
In the same way that its cars are agile and nimble, Wiesmann partially built its popularity by staying small, listening to its owners and being able to easily change and develop. "When you join Wiesmann, you join a family," says Berry.
[See also: The Macallan Creates New York Single Cask Edition for Auction]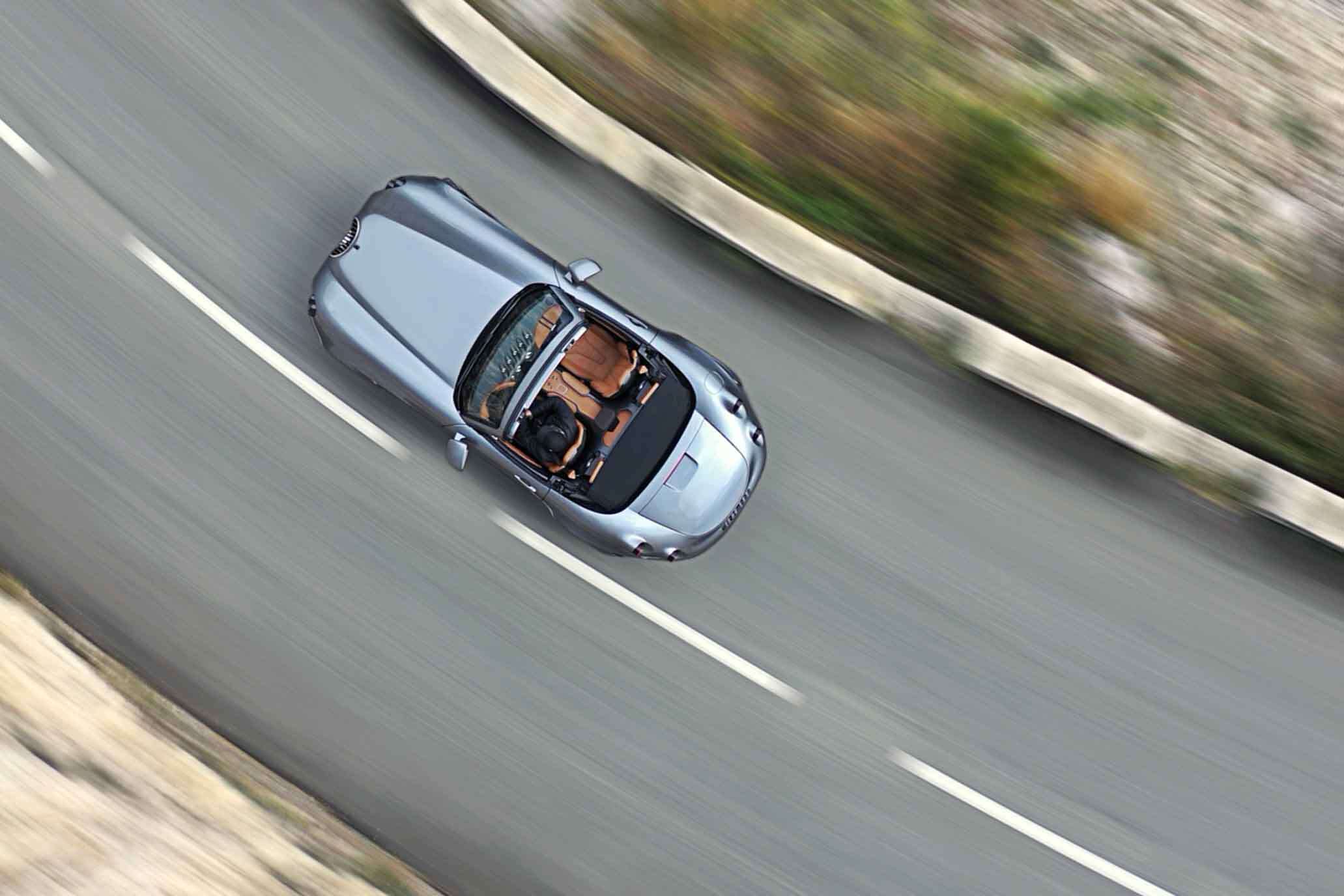 The wife of an owner once explained to Wiesmann that she loved the car, but found it hard to step into due to the high sills. The following iteration reduced the height of the sills improving the entry experience for passenger and driver.
This close customer relationship would be impossible for a larger manufacturer and is partly why its supporters have stuck with the brand.
Finally, because it's a Wiesmann, everything is handcrafted utilizing the most exquisite materials. The. beautiful carbon fiber, cut with millimeter precision, blends sublimely with supple leather and hand-shaped wood veneers. It's as sporty as you would expect but certainly not lacking in luxury.    
The first reservations of Project Thunderball, which have an expected delivery of 2024, have sold out. Reservations for 2025 deliveries are available now priced from €300,000 ($328,000).