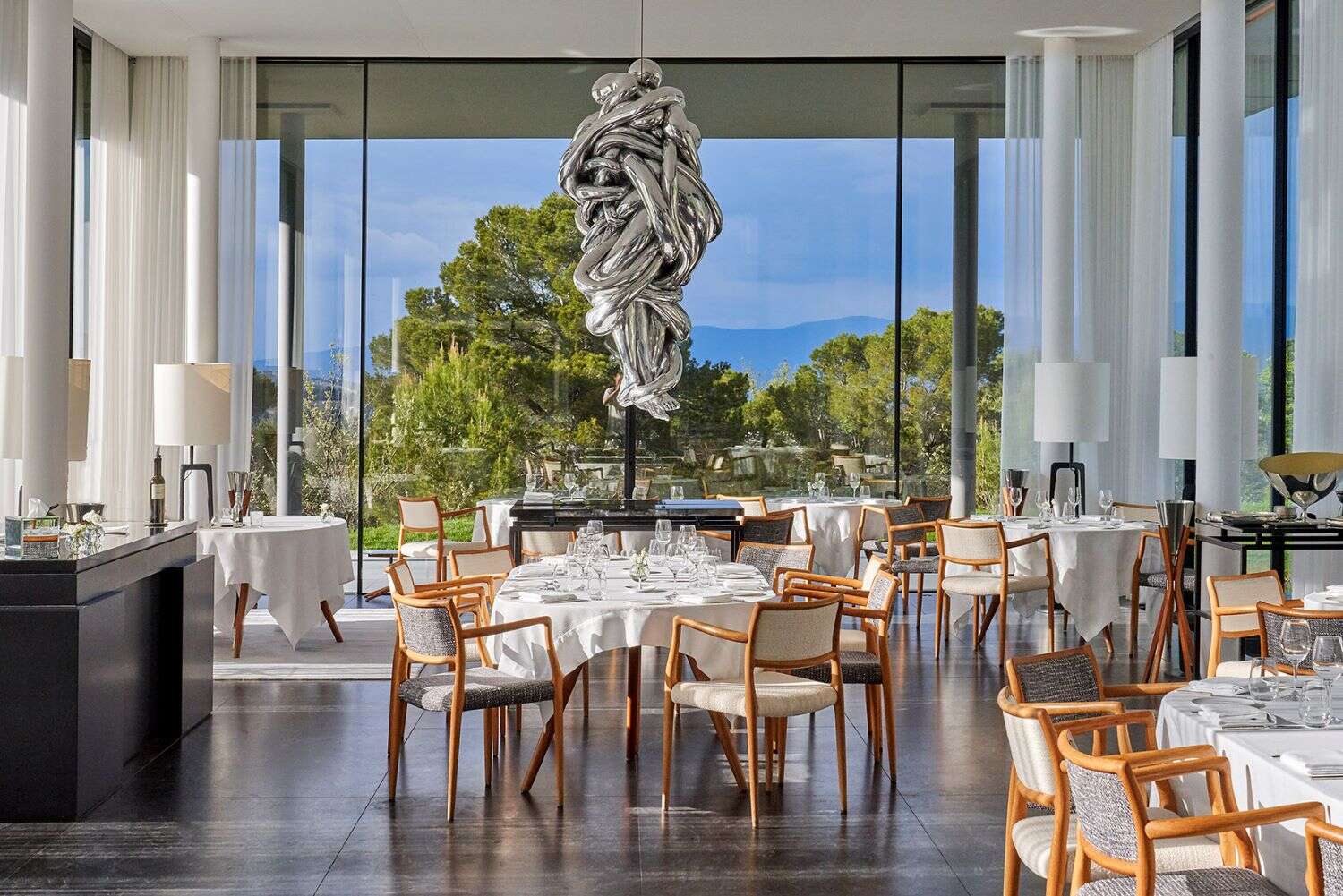 Earlier in 2021, Elite Traveler introduced our 'Restaurant of the Week' feature to champion new openings from the world's best chefs and restauranteurs.
As the industry bounced back from the trials and tribulations of 2020, an abundance of exciting new restaurants blossomed. From New York to Paris to Tokyo, as 2021 unfolded, we've explored the most novel concepts, sustainable menus and intricately plated dishes each week to keep you in the gastronomic know.
We take a look back at some of our favorite restaurant openings of 2021.
Klein JAN, South Africa
First on our list of favorite restaurant openings of 2021 is Klein JAN by renowned South African chef Jan Hendrik van der Westhuizen. 
Van der Westhuizen already achieved success in the French city of Nice with his one-Michelin star restaurant JAN but in South Africa, the chef has gone back to his rural childhood roots (having been raised on a farm in Mpumalanga province.)
Located in Boscia House, a century-old farmhouse positioned in the rugged expanse of Tswalu Kalahari national park, Klein JAN is a truly breathtaking place to dine. The restaurant celebrates modern Kalahari cuisine and champions local independent organic producers, farmers and artisans who align with Klein JAN's sustainable ethos.
Hélène Darroze at Villa La Coste, France
July 2021 saw the hotly anticipated arrival of Hélène Darroze at Villa La Coste at the picturesque Château La Coste Estate near Aix-en-Provence.
The fourth eatery from the hugely successful French chef  — whose repertoire includes a three-Michelin star restaurant in London and a two-Michelin star restaurant in Paris — regional fruit and veg take center stage, with meat and fish as supporting acts. 
The eight-course "Walk in the gardens of Provence" menu is filled with beautifully crafted dishes featuring the names of each producer that supplied the star ingredient from ceps and squash to cheeses or quince.
Tamburrini & Wishart, Scotland
Elite Traveler headed to the serene banks of Loch Lomond's in September for the opening of Tamburrini & Wishart at the beautifully re-imagined Cameron House hotel.
Two of Scotland's favorite chefs, Paul Tamburinni and Martin Wishart teamed up to deliver a contemporary fine dining offering inspired by "Scotland's natural larder" executed using French-style techniques with a touch of Japanese flavors.
Skillfully prepared offerings such as the crab salad featuring Exmoor caviar and Japanese custard; butter-soft Orkney scallops; and partridge with foie gras, cherry and beetroot, make for a truly unforgettable meal. 
Ceto, France
We headed back to the South of France in October for the unveiling of legendary Argentian chef Mauro Colagreco's Ceto restaurant at the Maybourne Riviera hotel.
Located just down the road from the chef's three-Michelin-star restaurant in Menton, Ceto enjoys a breathtaking outlook over the Bay of Roquebrune. Seafood is at the heart of  Colagreco's creative menu which is inspired by Greek mythology and the water constellations of the sky.
A pioneer in sustainable cuisine, the chef's new venture is more than just a restaurant and includes a 'marine culinary workshop' to research the region's aquatic species and sustainable fishing solutions.
Drusie & Darr, USA
Jean-Georges Vongerichten's new Nashville restaurant Drusie & Darr made waves when it opened at the revamped Hermitage Hotel earlier in the season. 
Best known for his French contemporary two-Michelin-star eponymous New York restaurant, Drusie & Darr offers something altogether different, showcasing seasonal modern American dishes with a good helping of international flair.
Veg is sourced from The Hermitage Hotel's two-acre heirloom garden at Glen Leven Farm and Tennessee-based suppliers to create elevated yet laid back dishes such as Ahi Tuna Tartare, vegan celeriac katsu curry with horseradish and shiso. There's even pizza on the menu (with black truffle, of course).
[See also: The Most Anticipated Restaurant Openings of 2022]