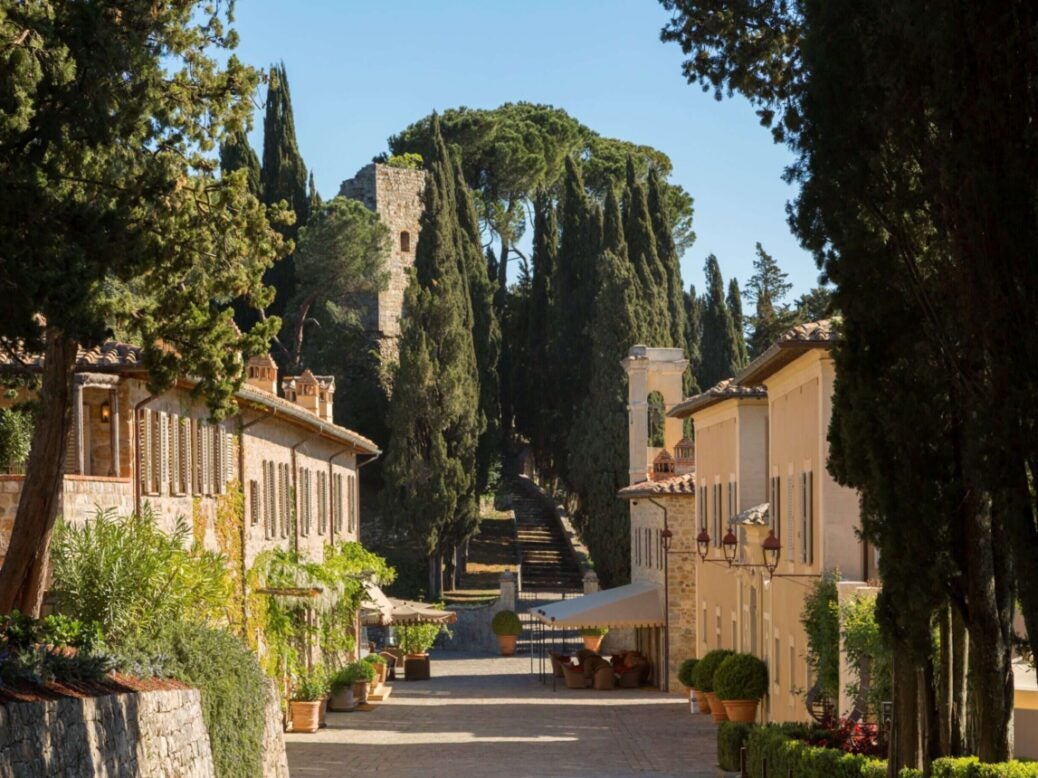 As the famous saying goes, "eat well and travel often"  — gastronomy and getaways go hand in hand. There is no greater joy than those first bites of a new cuisine in an unfamiliar land.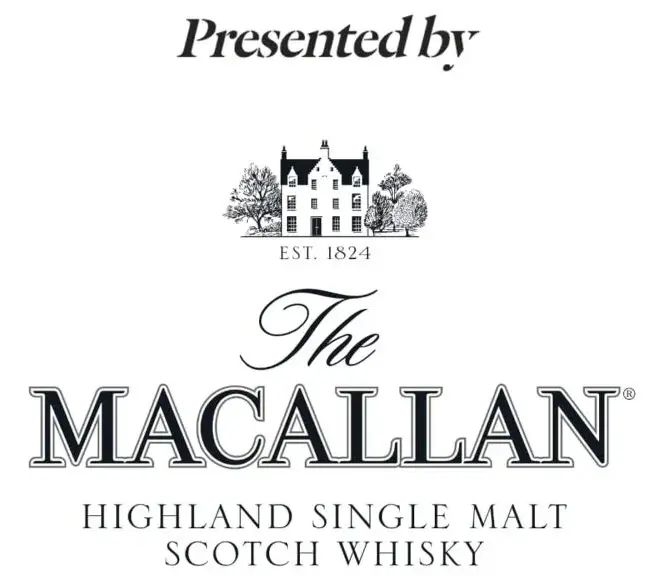 With the world's best hotels acting as culinary destinations in their own right, what makes for the ultimate epicurean hotel? It might be Michelin-starred restaurants or a rare wine collection. Maybe you prefer rubbing shoulders with the hotel's chef as you peruse the fresh vegetables in the local market ahead of a private cookery lesson.
Whatever your taste buds desire, these epicurean hotels are a cut above the rest with offerings certain to whet your appetite.
Le Bristol Paris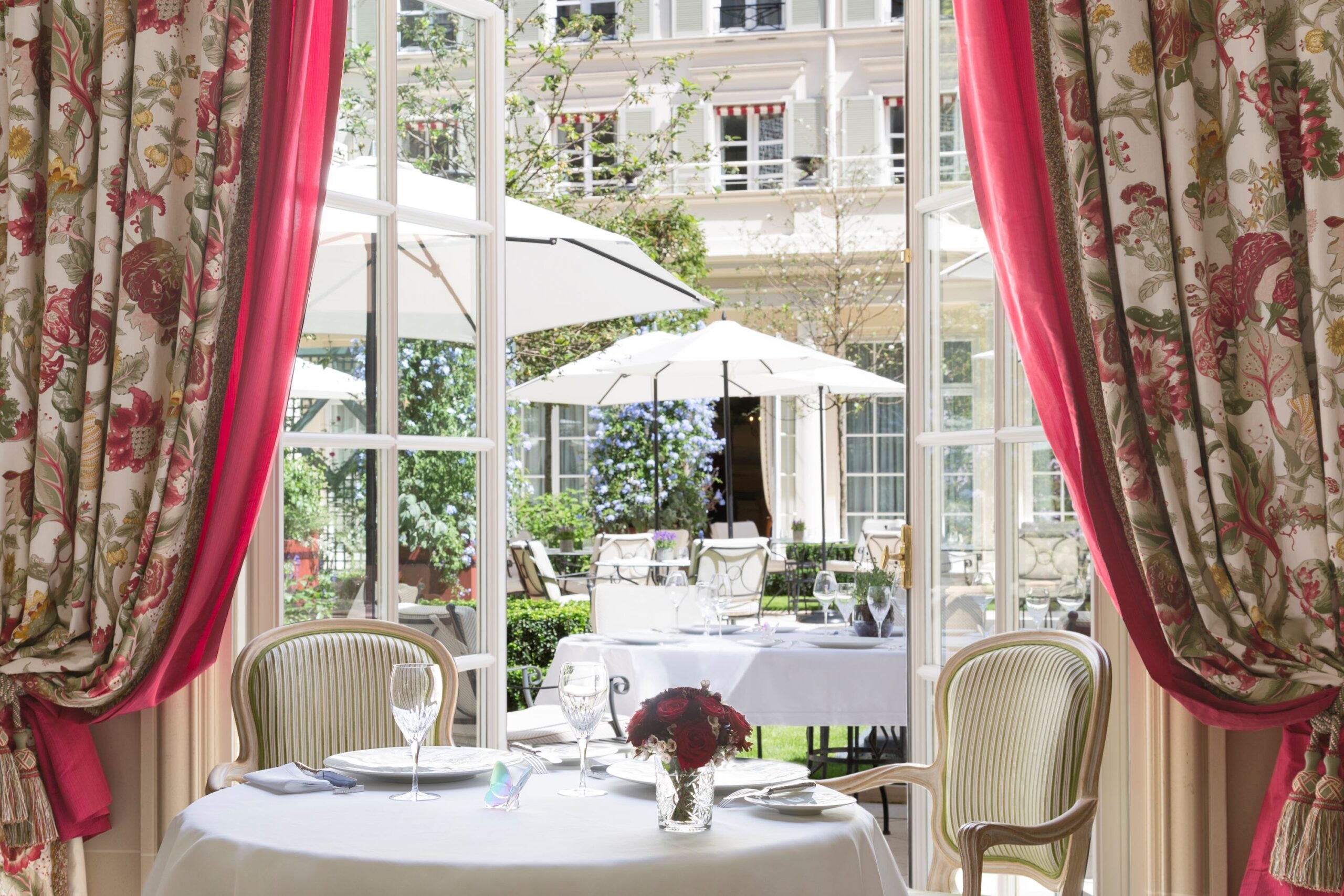 Even in his wildest imagination, the Greek philosopher Epicurus himself could not have fathomed the gastronomic delights that lie behind the fabled doors of Paris's Le Bristol on the famed rue du Faubourg Saint-Honoré. Not only is it home to esteemed chef Eric Frechon's highly-coveted triple-Michelin-starred restaurant Epicure and one-Michelin-star brasserie, 114 Faubourg, the Parisian hotel also contains an artisanal flour mill, a chocolate factory for crafting delectable works of art and a world-class cheese aging cellar — all the fruits of Frechon's 23-year tenure at Le Bristol's helm.
Almost as notable as Frechon's fare is Le Bristol's wine cellar, which hosts a 100,000-bottle collection. Back above ground, the hotel also hosts monthly 'Wine Mondays' where a winegrower is invited to showcase a vintage to a privileged few over a four-course menu specially created by Frechon. However, the most exclusive location to savor Frechon's cuisine is from the privacy of the 3,475-sq-ft Imperial Suite, seated at the elegant 12-person dining table — guaranteed to be one of Paris's most stylish dinner parties. On the off-chance you tire of eating during your stay, the elegant rooftop pool and Spa Le Bristol by La Prairie are the perfect spots to let off steam.
Epicurean adventure: A private workshop at the in-house fromagerie is a must for any gourmand. The shared vision of Frechon and award-winning cheesemaker Marie-Anne Cantin, Le Bristol's aging cellar features a seasonal array of cheeses, many of which are prepared onsite. Visitors will indulge in Frechon's prized 'living bread' paired with a silky chevre or nutty Comté. The chef is also known to be inventive, enriching a selection of cheeses with his own recipes, including a salted butter Camembert bathed in Calvados and enveloped in breadcrumbs.
Imperial Suite from $21,250 per night. Contact Giulia Panossian, head of communications, giulia.panossian@oetkercollection.com, +33 153 434 186, oetkercollection.com
[See also: In the City of Light, Le Bristol Paris Dazzles]
Rosewood Castiglion del Bosco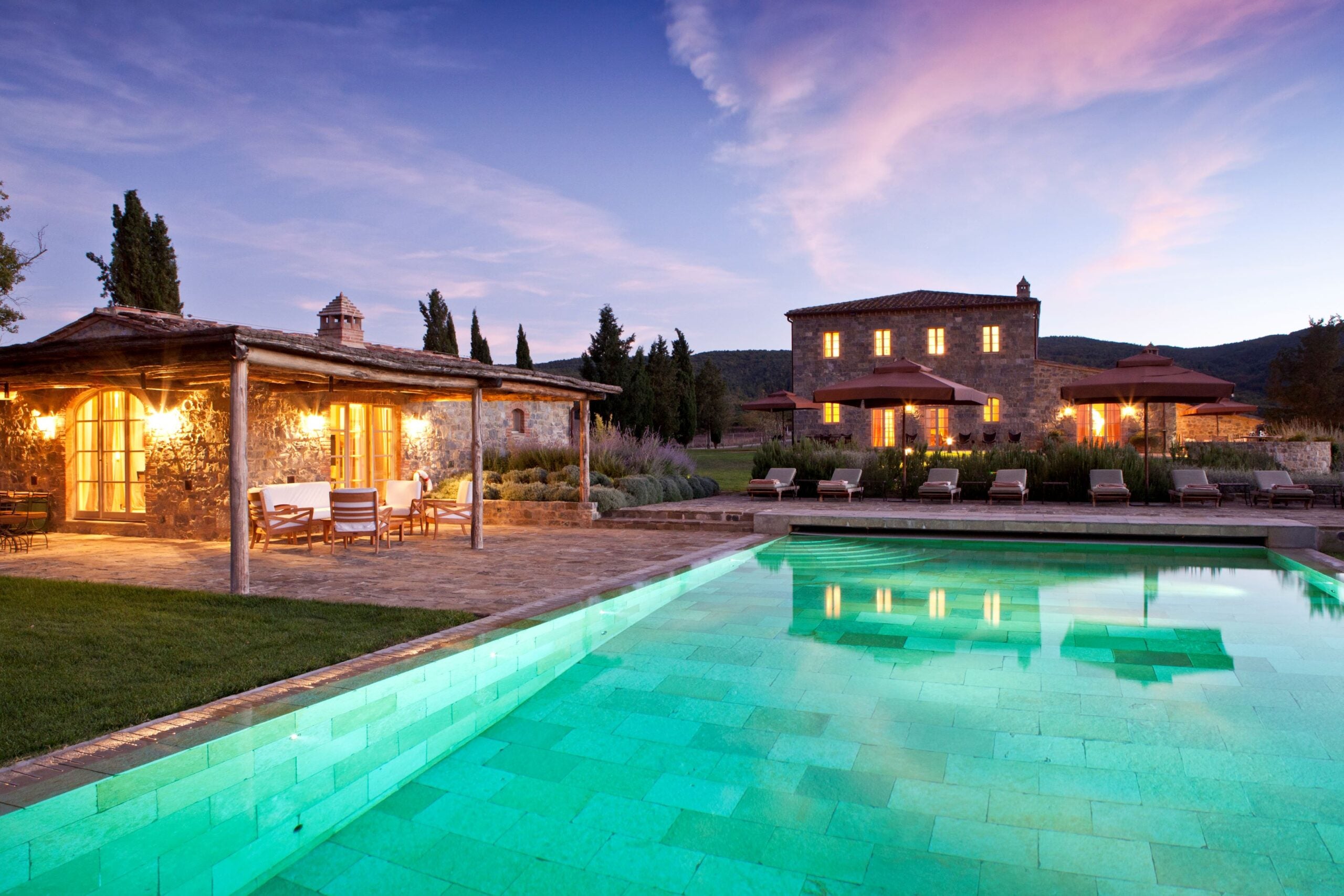 Tuscany can conjure up many a romantic vision, from Renaissance art to sun-drenched landscapes, but for most epicureans, the rolling hills bring to mind two things: incredible produce and exceptional wines. Rosewood Castiglion del Bosco has both in abundance.
Positioned within the Unesco World Heritage site of Val d'Orcia, the resort occupies a centuries-old 5,000-acre estate. Complete with castle ruins and medieval church, the picturesque hideaway acts as an idyllic Tuscan village (borgo is Italian for village after all.) It boasts Michelin-starred Ristorante Campo del Drago, a 180-variety organic vegetable and herb garden, Sunday evening summer festas (communal feasts), as well as a cookery school. Leading classes is Ristorante Campo del Drago's team including executive chef and Tuscan native, Matteo Temperini.
This epicurean hotel is also home to a vineyard producing ruby-red Brunello di Montalcino. The vines are best viewed from the air on the hotel's 'Fly Brunello' helicopter experience. Though you don't need to take to the skies to witness the area's beauty  — the resort's lavender-field-adjacent infinity pool offers endless vistas towards the nearby hilltop town of Montalcino. All 42 of the resort's suites usher in the Italian countryside through French doors and tall windows, while 11 one-of-a-kind villas are dotted across the estate. Each is crafted from impeccably restored 17th- and 18th-century farmhouses. The biggest is the dreamy Villa Sant'Anna which can accommodate nine guests. Located 1.7 miles from the borgo, it is a true rural sanctuary. But don't worry about having to walk to breakfast, it is delivered fresh each morning.
Epicurean adventure: The culinary offerings at Rosewood Castiglion del Bosco are about connecting with and celebrating Tuscan gastronomic traditions, and not many things are more Tuscan than truffle hunting. Jump back into the helicopter as you are flown a short distance to one of Italy's most renowned (and secret) truffle destinations. The woodland expedition will be led by truffle connoisseurs Savini Tartufi and one of their trusty master truffle dogs. The adventure ends with a seasonal truffle-based lunch with local wine pairing.
Villa Sant'Anna from $7,500 per night. Contact cdelbosco.reservations@rosewoodhotels.com, +39 057 719 130 01, rosewoodhotels.com
[See also: A Luxury Guide to a Long Weekend in Florence]
Capella Singapore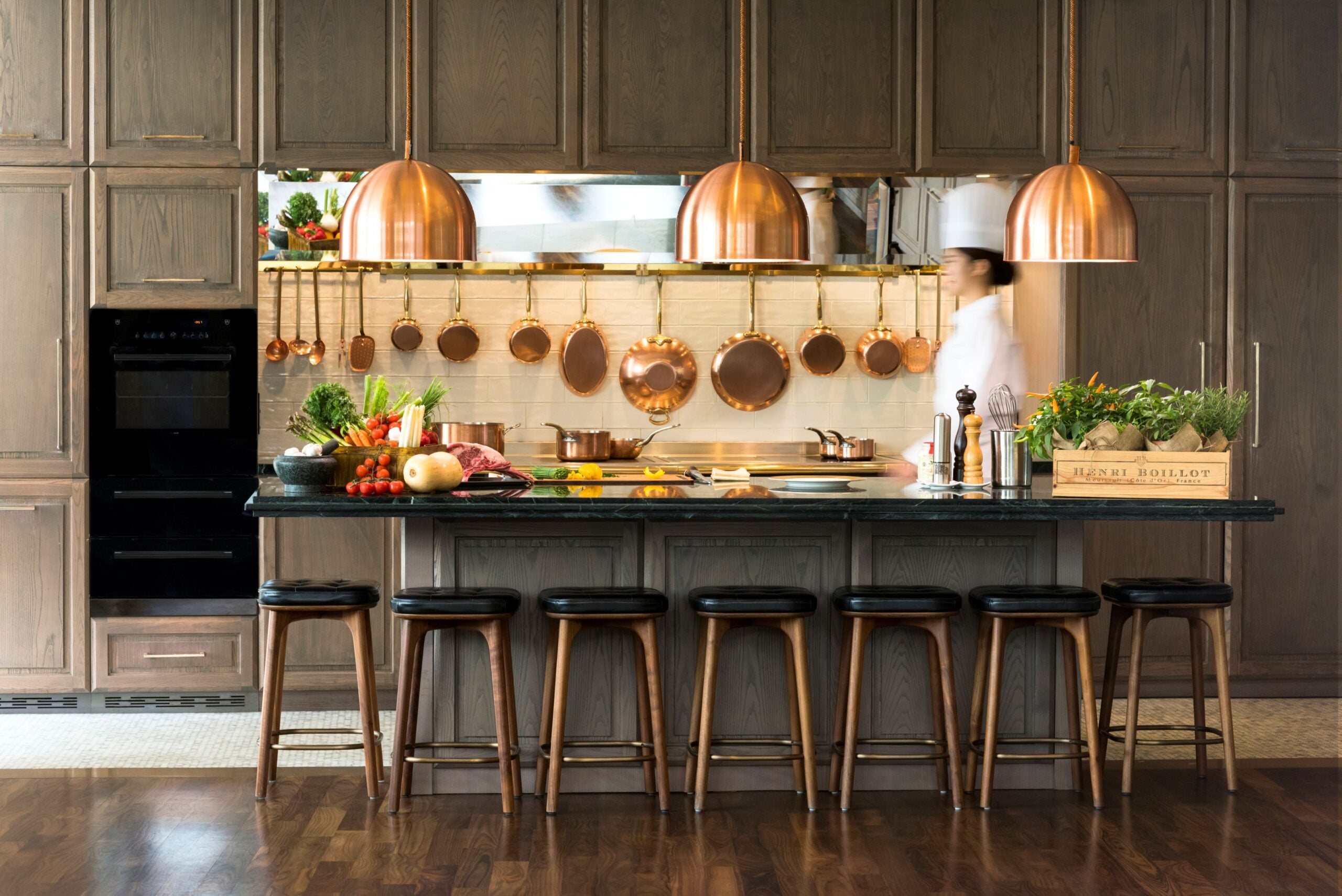 Ranging from a 200-year-old street food scene to Michelin-star restaurants by celebrity chefs, Singaporean gastronomy is an edible representation of the nation's unique fusion of old world with new. Capella Singapore's curving architecture also walks this line with a snaking design created by architect Sir Norman Foster. Foster and his team took two 19th-century bungalows as a starting point and created what is now a state-of-the-arturban resort set in 30 acres of tropical greenery. The resort's most lavish abodes are known as 'manors,' our favorite is the contemporary Capella Manor, a substantial modernist villa perched at the edge of the estate.
Like the rest of Singapore, Capella takes food seriously with the epicurean hotel's flagship Italian restaurant Fiamma under the leadership of Argentine chef Mauro Colagreco (Colagreco's Mirazur restaurant in France has three Michelin stars and a Green star.) The hotel's team of 'Capella Culturists' have searched Singapore to build a programme of unique and authentic food-focused experiences to immerse guests in local heritage and food culture. This includes cookery lessons with a retired school teacher, affectionately known as Mummy Soh, who has transformed her traditional Singaporean home into a cookery school and urban farm. There is also the chance to visit one of Singapore's oldest wet markets with an expert chef. After stocking up on local ingredients you'll head to Capella's Chef's Table to watch a mouth-watering local dish come to life with the morning's produce.
Epicurean adventure: Singapore's famed hawker huts have been a culinary testament to the country's multicultural heritage since the 1800s. Chinese, Indian, Malaysian, Indonesian cuisines are just some of those represented in the 14,000 hawker stalls serving specialities like chili crab, laksa and char siu. Capella's guests can join one of Singapore's most respected food journalists, Evelyn Chen, for an immersive tour as she reveals her favorite spots to sample the very best local delicacies.
Capella Manor from $22,350 per night. Contact Angelina Tan, capella connects manager, res.singapore@capellahotels.com, +65 659 150 00, capellahotels.com
[See also: Capella Unveils Hotel in Historic Sydney Building]
One&Only Mandarina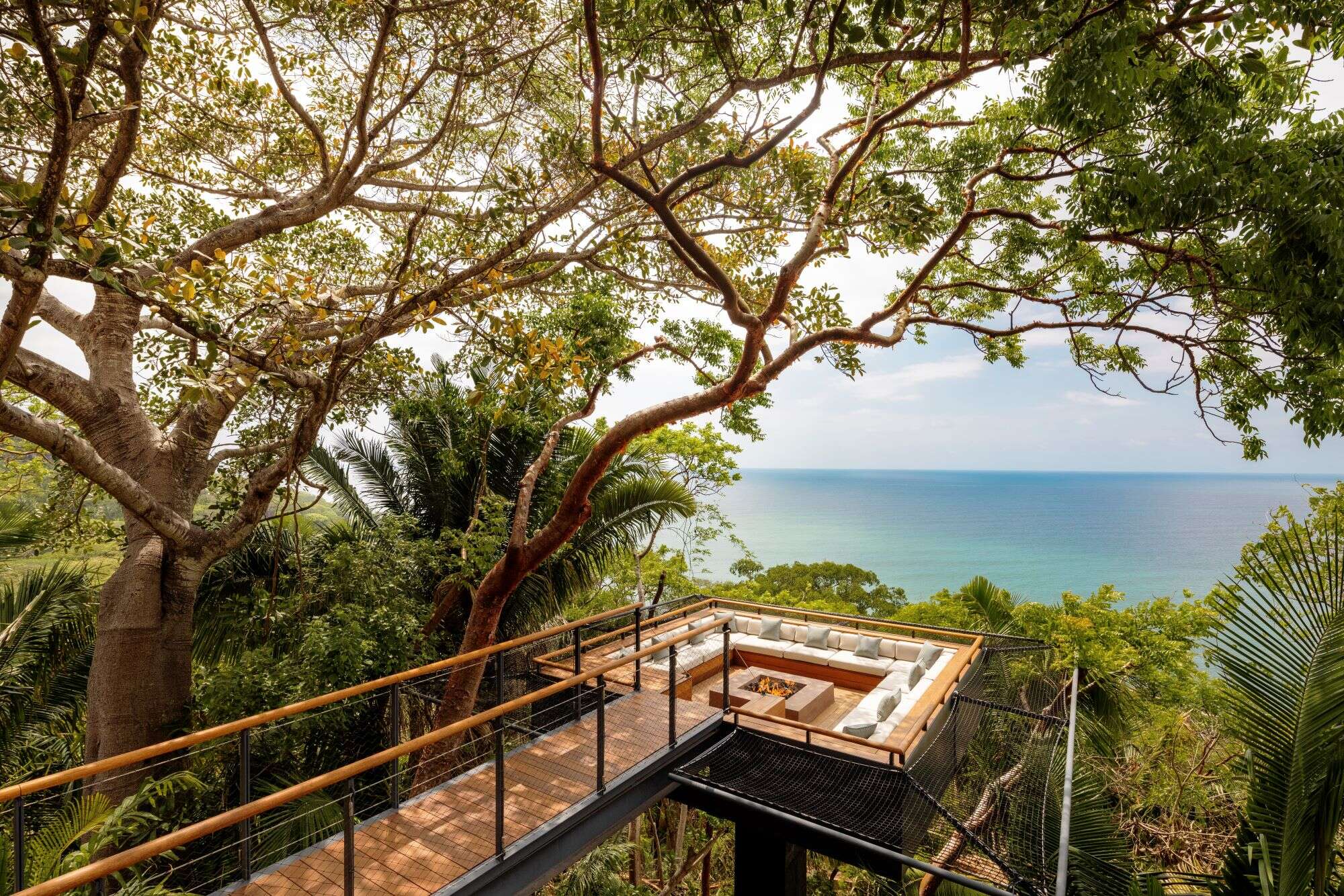 An ultra-chic eco-conscious retreat perched on a cliffside with an emerald rainforest to one side and lapping Pacific waves on the other, arriving at One&Only Mandarina feels like stepping into paradise. The secluded resort in Riviera Nayarit — a near-200-mile stretch of shimmering coastline — has been lauded for its nurturing wellness offerings which include native healing and mindfulness sessions, as well as multi-day retreats. But that is not the only draw.
One&Only Mandarina also has a big pull amongst foodies thanks to its restaurant Carao, overseen by Mexico's most renowned chef Enrique Olvera. At the cliffside eatery, Olvera has creatively re-invented Mexican classics drawing inspiration from the resort's vibrant natural surroundings. This is complemented by Alma, a farm-to-fork restaurant where French-Mexican executive chef Olivier Deboise fuses pan-American and Mediterranean flavors, sourcing his produce from local growers and fishermen. For those wanting to try their hand at Mexican gastronomy there is plenty of opportunity, from taco-making workshops at Carao to uncovering the secrets to the perfect flatbread at Alma. Of course in true One&Only style, the accommodation is out of this world and ranges from 39-ft-high one-bed treehouses with private infinity pools, to the eight-bedroom sanctuary of Villa One, complete with a suspended panoramic fire pit, wine cellar and chef's kitchen.
Epicurean adventure: One&Only Mandarina hotel is just three hours from the town of Tequila, birthplace of Mexico's most famous spirit. The hotel's tequila voyage will take you deep into the blue agave fields of Jalisco where it all began. On the way, you'll stop to take in the magnificent Ceboruco Volcano — the area's rich volcanic soil providing the perfect conditions for agave to thrive. Your final destination will be the historic La Rojeña Distillery to learn about the tequila making-process before enjoying a tasting of the highly-praised Maestro Dobel line. You'll even have the chance to create your own blend.
Villa One from $12,000 per night. Contact Lilian Martinez, reservations manager, lilian.martinezl@oneandonlymandarina.com, +52 327 689 0100, oneandonlyresorts.com
[See also: Inside One&Only Mandarina's New Villa Collection]
The Balmoral, a Rocco Forte Hotel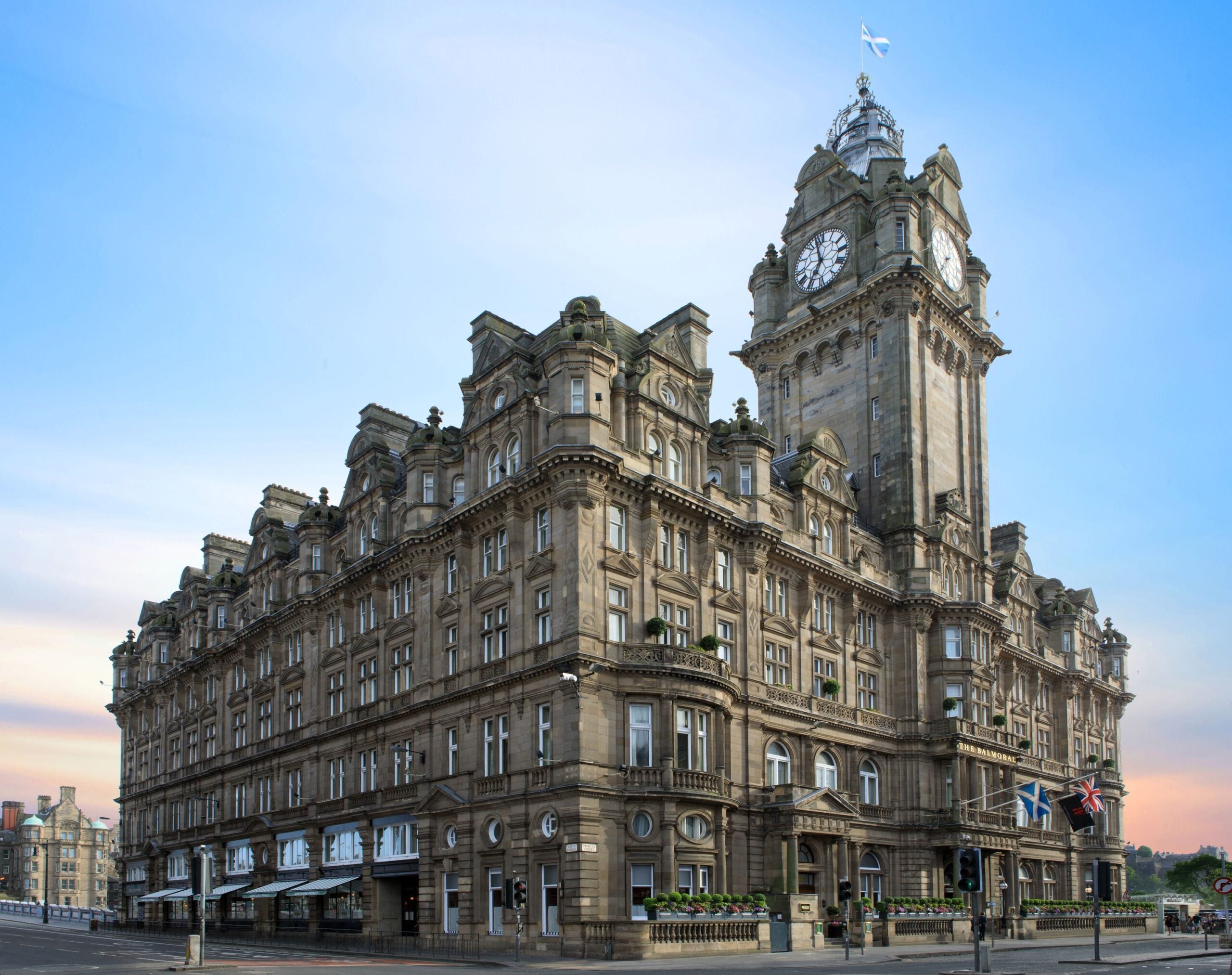 Styled like a Baronial castle, gallantly rising up from the Scottish capital's main thoroughfare of Princes Street, The Balmoral is as much an Edinburgh landmark as the historic monuments that surround it. Equally as impressive is the timeless elegance of the interior, with expansive chandeliers and imposing staircases.
There is also perhaps no better place in the country to sample a luxury taste of Scotland under one roof: kilt-clad whisky experts at the renowned SCOTCH whisky bar pour the rarest drams from a 500-strong collection and modern Scottish fare can be enjoyed at the hotel's fine dining destination, Number One. And then there is The Balmoral's award-winning afternoon tea. Served under the glass dome of Palm Court, it is a showcase of the finest Scottish produce like heather honey, exquisite smoked salmon and a very refined take on haggis.
For the most lavish of stays, the Scone and Crombie Suite is this epicurean hotel's most regal. Adorned with touches that speak to the city's royal connections and a color scheme of blues and greens inspired by Scotland's wildernesses, the one-bed suite has the feel of a grand city center apartment thanks to its vast living and dining quarters. A dedicated butler, private dining and in-suite gifts are just some of the ways that suite guests will be cared for by a team renowned for offering the best in Scottish hospitality.
Epicurean adventure: SCOTCH has achieved global recognition amongst whisky aficionados as one of Scotland's best whisky bars and for good reason  — a tasting here will be hard to beat. Helmed by four extraordinarily knowledgeable whisky ambassadors who travel to the remotest corners to source Scotland's finest spirits, tastings can be personalized to suit every palate. Guests will be guided through a selection of whiskies, focusing on the history of the distilleries and how the unique flavors came to being within each dram of liquid gold.
The Scone and Crombie Suite from $5,200 per night. Contact reservations.balmoral@roccofortehotels.com, +44 1315 562 414, roccofortehotels.com
[See also: The Best Restaurants in Edinburgh]
Royal Mansour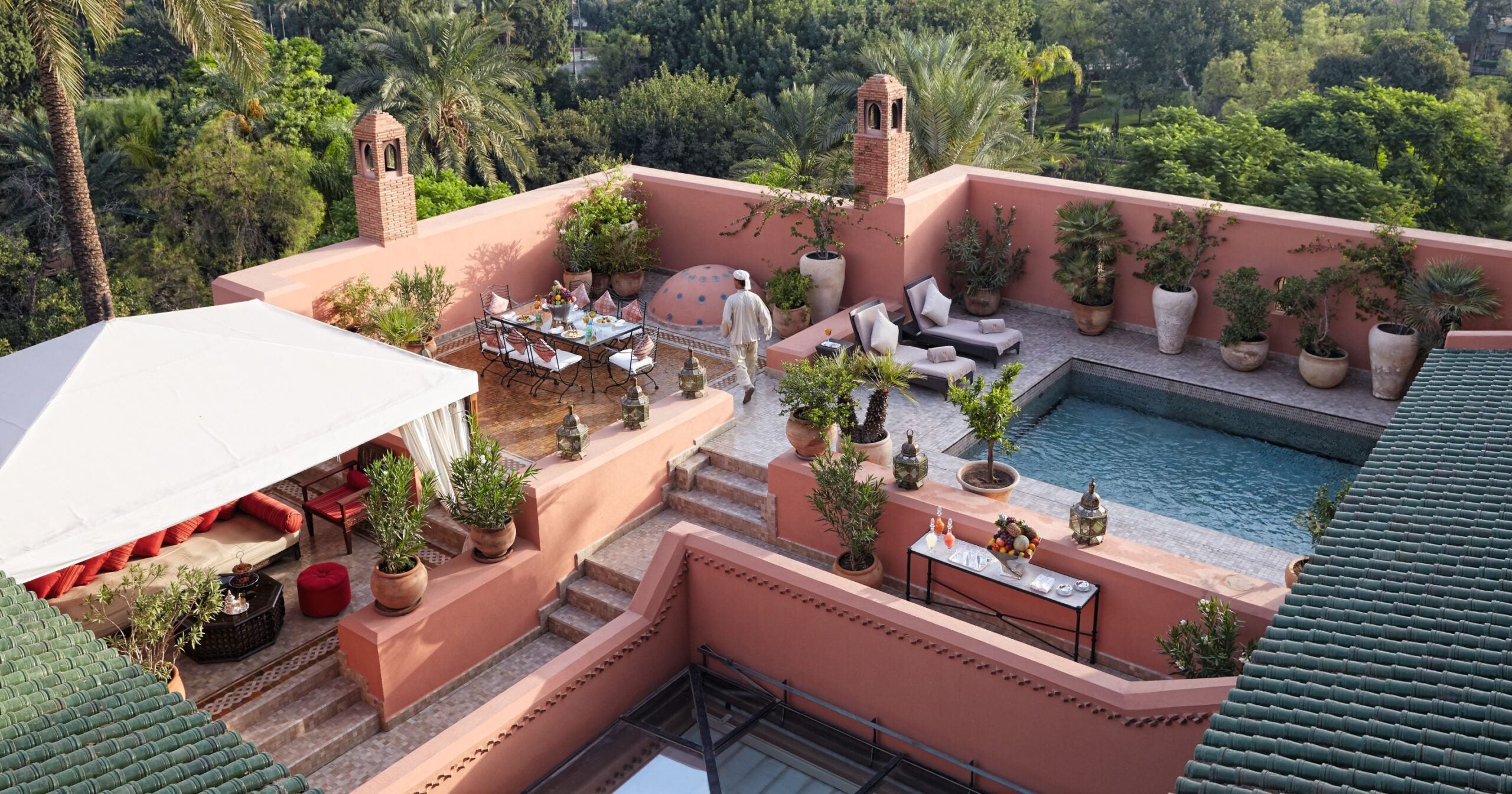 There's nowhere in the world quite like Marrakesh. A mesmerizing swirl of colors, aromas and sounds ranging from spluttering mopeds and haggling vendors to the captivating call to prayer from the 900-year-old Koutoubia mosque. All come together against the historic ochre backdrop of the buzzing Unesco-certified medina. Within touching distance of the city's beating heart of Jemaa El Fna Square lies one of Morocco's grandest resorts: the epicurean hotel Royal Mansour. Itself a medina within a medina — its pinky-orange clay walls envelope a lush hidden paradise. Owned by the King of Morocco, this 53-strong riad (a traditional Moroccan courtyard house) resort was crafted by over 1,000 artisans employing centuries old techniques. And the mosaic-clad opulence is utterly breathtaking.
Each riad acts as its own private luxury residence but the palatial Grand Riad is Royal Mansour's most iconic — and a regular inclusion in Elite Traveler's Top 100 Suites. Standing at an enormous 19,375 sq ft, it is sumptuously decorated: Silks and marble twinkle in the Moroccan sunlight, while traditional cedar and stucco carvings contrast with modern artworks. Opening on to a manicured garden and pool, the Grand Riad features a professional kitchen complete with a private chef as standard. The chef will work with guests to create a personalized menu and also prepare dishes from any of Royal Mansour's four restaurants including SESAMO by Italian chef Massimiliano Alajmo (Alajmo's Le Calandre restaurant near Venice has three Michelin stars), as well as La Table and La Grande Table Marocaine which have both recently come under the magical touch of French chef Helene Darroze, whose European restaurants have amassed six Michelin stars.
Epicurean adventure: For culinary inspiration, head to Jemaa El Fna square on a guided tour at sundown — this is when it really starts to come alive. Here you will find countless food stalls, many of which have their own Moroccan specialities. Suitably galvanized, the next day enjoy a private cooking lesson from the comfort of the Grand Riad's kitchen; learn how to create delicious traditional dishes. After cooking up a storm, unwind with Royal Mansour's signature hammam treatment in the Grand Riad's private rooftop hammam or at the resort's beloved spa.
Grand Riad from $35,000 per night. Contact Mohamed Attaf, reservations manager, mattaf@royalmansour.ma, +212 529 808 080, royalmansour.com
[See also: Hélène Darroze Takes the Helm at Royal Mansour Marrakech]
Four Seasons Resort and Residences Napa Valley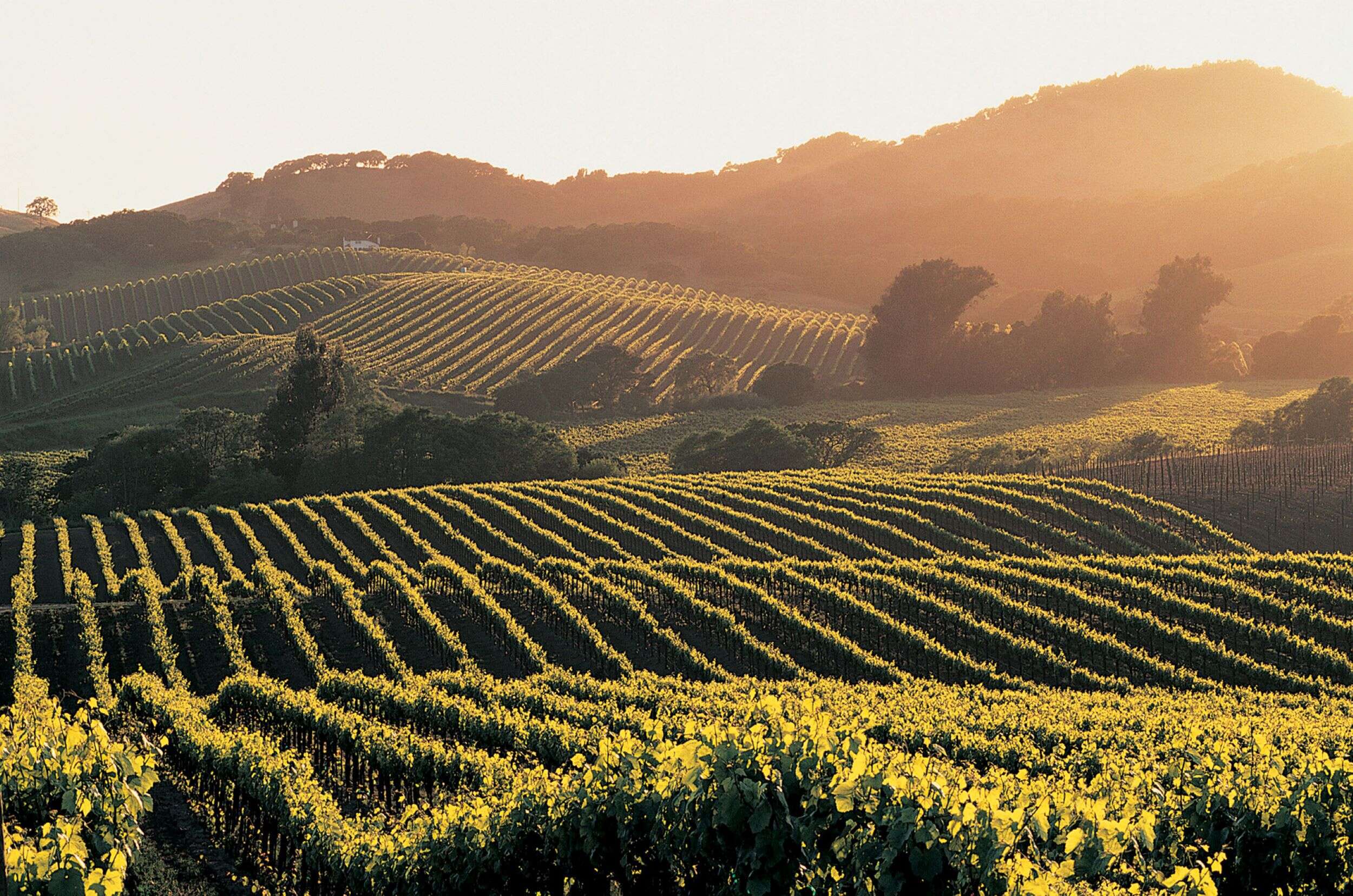 As a contender for the title of America's food and wine capital, Napa Valley has its fair share of five-star options. The Four Seasons Napa Valley, however, has something no other can lay claim to: It is the only Napa Valley resort to feature a working winery. Bordered by the towering Palisade mountains and blessed with a warm microclimate, the epicurean hotel's position is nothing short of perfection for growing Cabernet Sauvignon grapes. This allows the onsite winery — Elusa — and its 4.7-acre organic vineyard to flourish. Guests are welcome to roll up their sleeves and help with the whole winemaking process from harvesting through to aging. Those not wishing to get their hands dirty can beeline straight to the tasting room for an interactive session delving into Elusa's back catalog or familiarizing themselves with new releases.
Though wine is high on Four Seasons Napa Valley's agenda, food is just as important. In charge of the resort's exciting new fine dining destination Auro is talented chef Rogelio Garcia. Before his arrival, Garcia honed his craft in California's most respected kitchens including three-Michelin-starred The French Laundry. Accommodation is rustic-chic and the resort's 85 rooms and suites each feature a wine fridge and custom glassware. The ultimate wine country residence comes in the form of the sumptuous Residential Villa with Pool. Benefiting from a gourmet kitchen and private backyard with barbeque grill, there is ample space within this gorgeous epicurean hotel to create an unforgettable family getaway.
Epicurean adventure: The Four Seasons Drive Experience will debut at the resort this year on October 29 and is set to give guests the chance to experience the rolling hills of Napa Valley with a week-long itinerary that encapsulates the region's ultimate food and wine experiences. Think exclusive tastings at the prestigious Opus One winery, a guided lunch at an oyster farm in Tomales Bay and hot air balloon rides over the vineyards below.
Four-bedroom Residential Villa with Pool from $12,000 per night. Contact Terrance Kelly, director of sales and marketing, terrance.kelly@fourseasons.com, +1 800 819 5053, fourseasons.com
[See also: Napa Valley: The Sustainable Harvest]
Hotel de Paris Monte-Carlo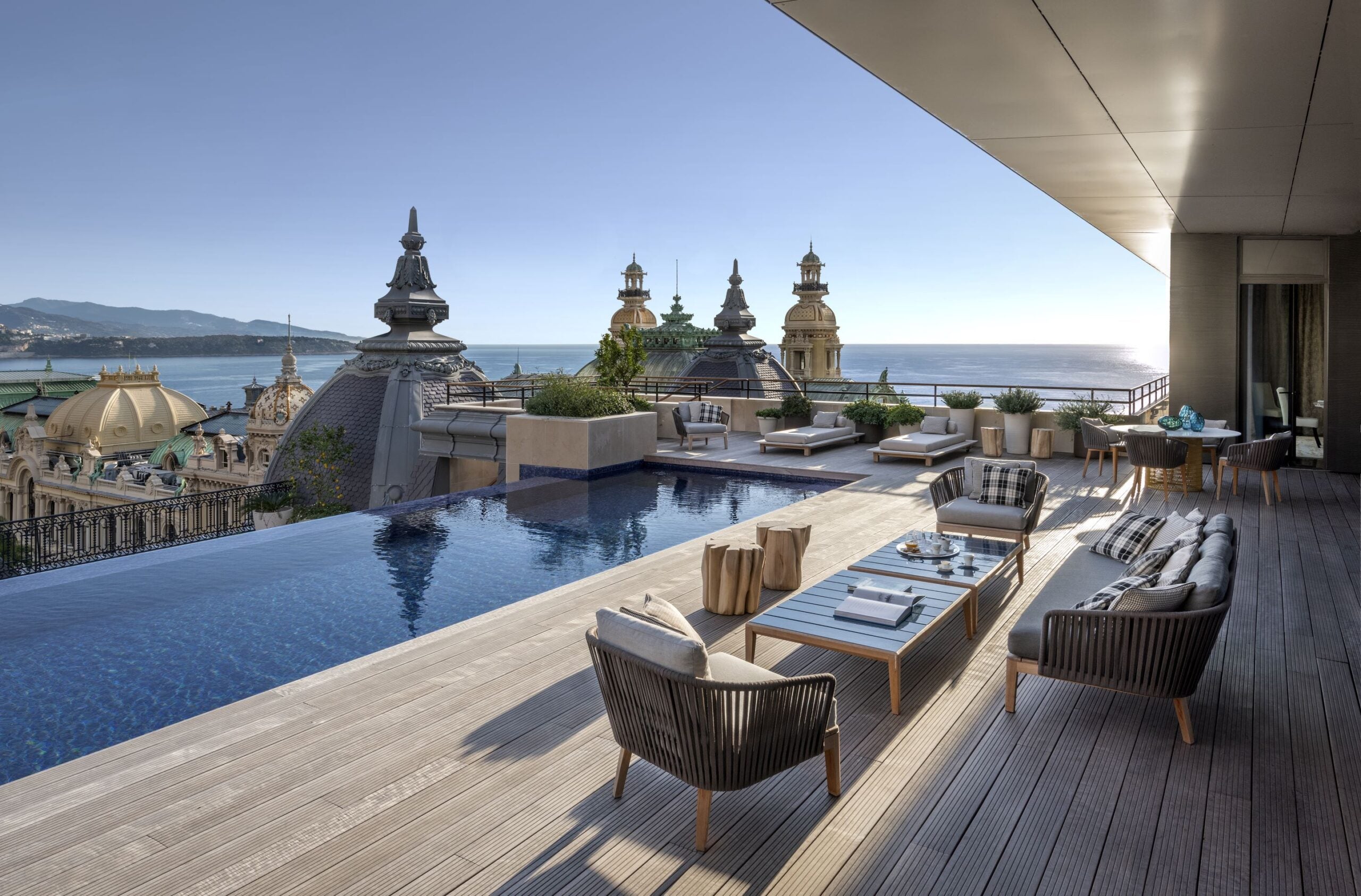 If ever a hotel were to capture the essence of Belle Epoque, it would be Hotel de Paris Monte-Carlo. Monaco's grand dame has elegantly stood in what is now Place du Casino since 1864, and with its arrival, Monte-Carlo was born. As 21st-century supercars cruise towards the elegant porte-cochère, underneath the paved roadway lies a 19th-century treasure trove: the Hotel de Paris wine cellars. The brainchild of Marie Blanc, wife of the hotel's creator, they were built in 1874 to keep up with the growing demands of the elite clientele. It remains the world's biggest hotel wine cellar with around 350,000 bottles and is one of the very few hotel cellars to keep Bordeaux wines en primeur (before being botted), with aging continuing in the cellars. Access to the wine cellars is reserved for guests staying in the hotel's Diamond Suites, a handful of the most exclusive residences. The light-filled Prince Rainier III suite is the largest at 8,930 sq ft. Its crowning glory is a rooftop terrace with pool offering a one-of-a-kind vantage over Place du Casino.
The epicurean hotel is also host to the principality's only three-Michelin-star restaurant, with Alain Ducasse's legendary Le Louis XV occupying the ground floor of Hotel de Paris for over three decades. For front-row access to one of the planet's most influential kitchens, reserve the intimate chef's table which the restaurant refers to as the 'aquarium'.
Epicurean adventure: The wine cellar has welcomed some of the hotel's most illustrious visitors and Diamond Suite guests can follow in their footsteps with both wine tastings and dinner within its hallowed walls. Tastings begin with a tour guided by a master sommelier before sampling some of the most important grand crus in the world. Dinner will be hosted in a private dining room and paired with wines selected by the wine cellar master.
Diamond Suite – Prince Rainier III from $31,750 per night. Contact Stephane Bonifassi, executive director, s.bonifassi@sbm.mc, +37 798 062 000, montecarlosbm.com
[See also: A Green Guide to a Luxury Long Weekend in Monaco]
Mandarin Oriental, Tokyo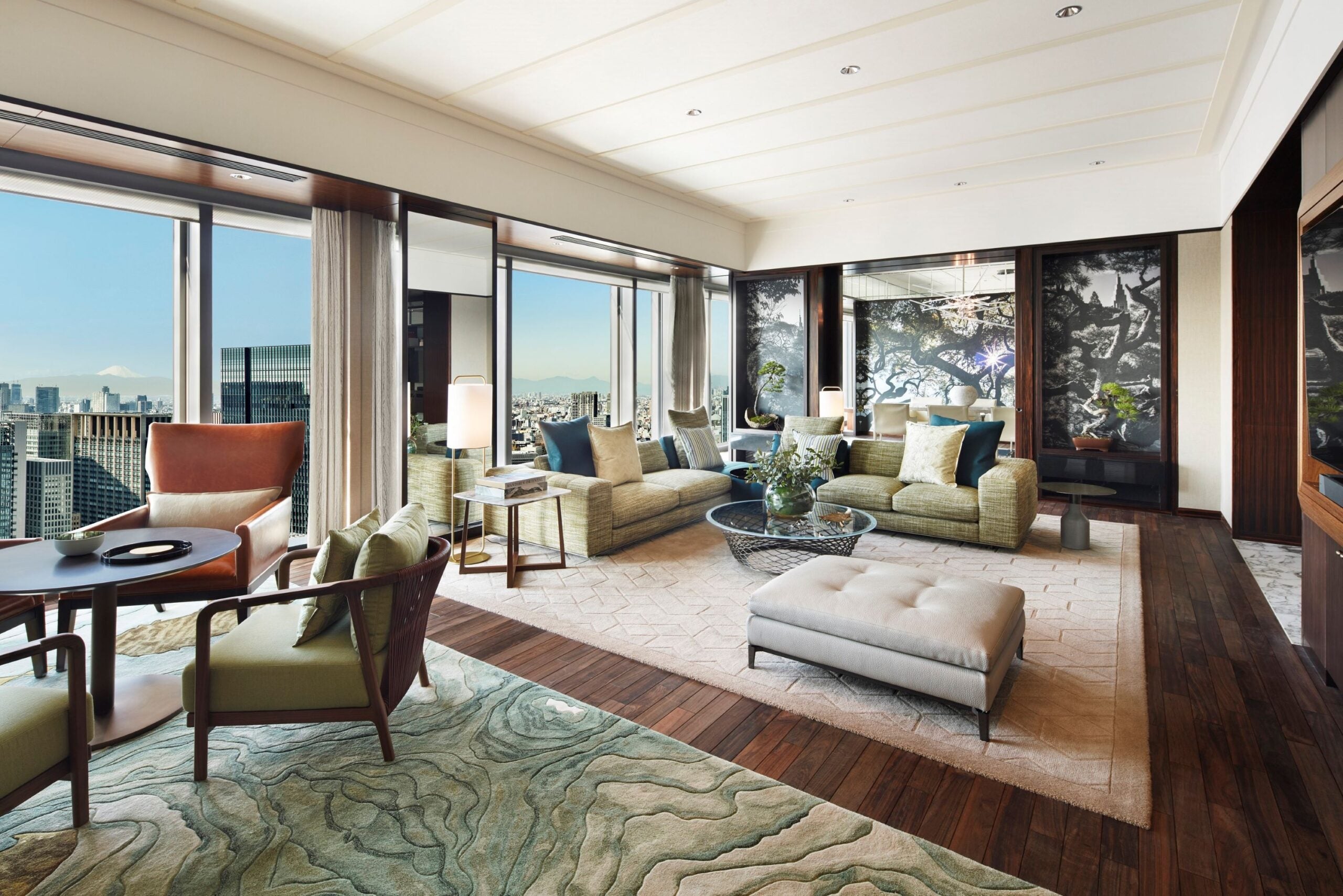 Tokyo has more Michelin-starred restaurants than any other city in the world. For an elevated foodie experience, check in to top epicurean hotel Mandarin Oriental Tokyo. Enviably located in the high-end neighborhood of Nihonbashi, it doesn't get  more central (or sophisticated) than this, making for the perfect base to explore the Japanese capital's electrifying food scene. Though you won't need to travel far to get your first taste. Head to the hotel's 38th floor where you will find Sushi Shin by Miyakawa. The nine-seat omakase restaurant is the first Tokyo outpost of three-Michelin-star Sushi Miyakawa by celebrated sushi master Masaaki Miyakawa. If you are feeling ever so slightly daunted by the colossal choice of eateries beyond the hotel, then let the Mandarin Oriental Tokyo team create a bespoke food tour just for you.
As has come to be expected with any Mandarin Oriental hotel, the 157 guest rooms and 22 suites are beautiful but the 2,961-sq-ft Presidential Suite is truly exceptional. Perched on the 36th floor, Mount Fuji, Tokyo Bay and the sparkling Tokyo skyline can all be gazed upon through floor-to-ceiling windows that illuminate the suite's gentle hues and nature-inspired custom artworks.
Epicurean adventure: If the sizzle of a steak as it hits the pan is enough to make your mouth water, then don't miss Mandarin Oriental Tokyo's teppanyaki cooking experience. Led by an expert chef at one of the city's favorite teppanyaki destinations, Bifuteki no Kawamura, you'll learn how to cook the perfect Wagyu steak.
Presidential Suite price on request. Contact Kie Kasai, director of international sales, kkasai@mohg.com, +81 332 708 800, mandarinoriental.com
[See also: The Best Luxury Ryokan Across Japan]