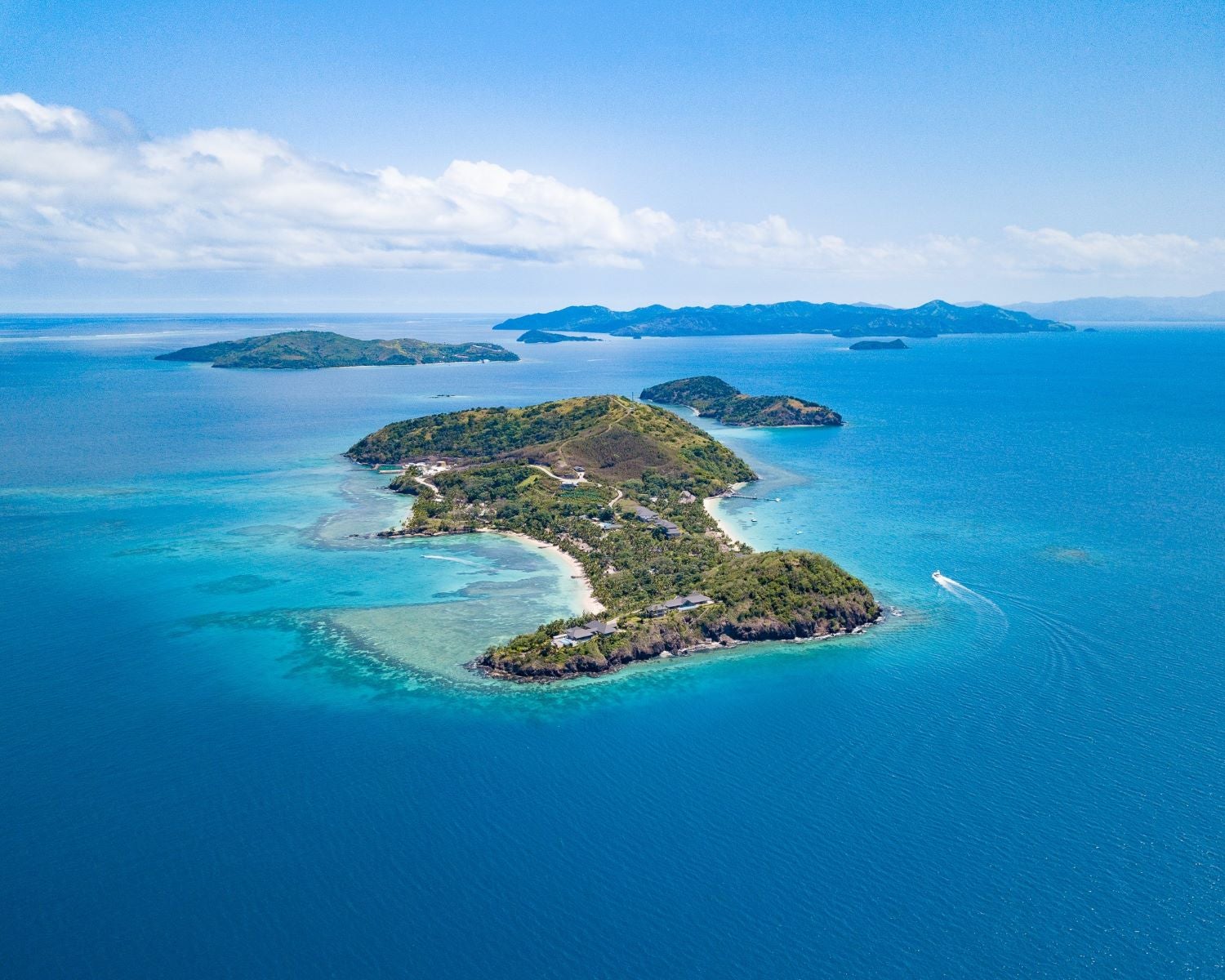 If you're fed up with buying presents that are destined to end up gathering dust on a shelf, you've come to the right place. Our carefully curated roundup of luxury experience gifts is bound to impress even the most seasoned travelers. From heli-skiing in the rugged peaks of the Antarctic peninsula and cruising around the Galapagos Islands, right through to taking an exclusive train ride across Australia's outback and embarking on a private jet tour of Europe, these once-in-a-lifetime trips will leave your loved one with precious memories to treasure for the rest of their lives.
Heli-skiing in Antarctica with Pelorus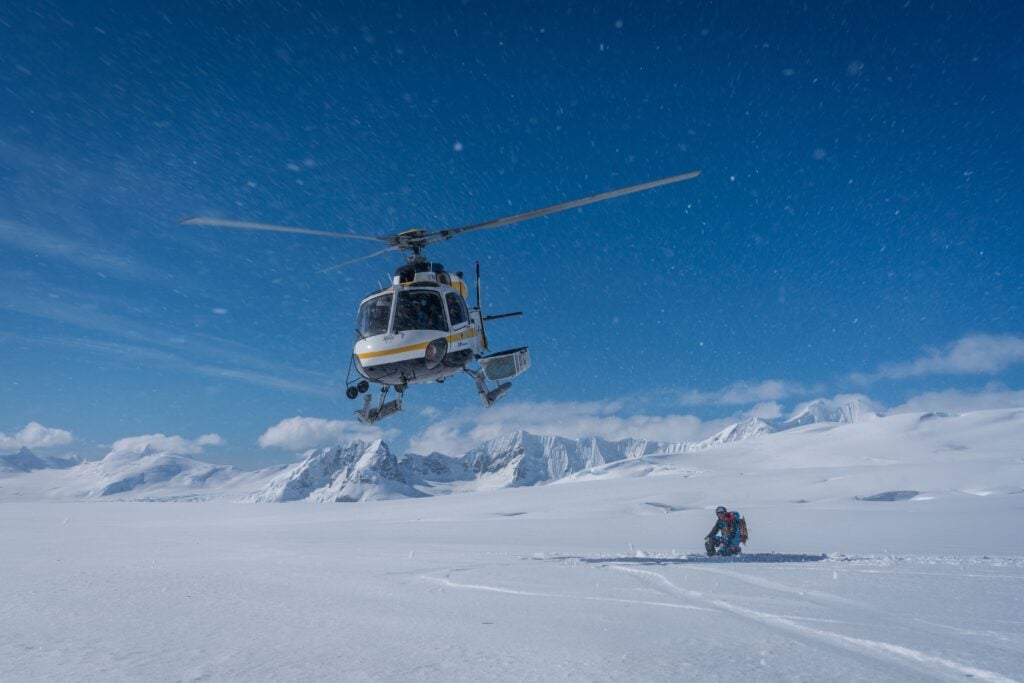 For intrepid travelers it's hard to think of a better luxury experience gift than this truly unforgettable heli-skiing trip from Pelorus. The adventure travel company has made a name for itself with its bespoke itineraries exploring far-flung corners of the planet. During this once-in-a-lifetime trip, an intimate group of up to 12 guests is taken to the rugged peaks of the Antarctic peninsula onboard a luxury superyacht. From here, two helicopters will transport the group between each summit, enabling guests to ski further inland than ever before. A team of expedition leaders and experts are on-hand to assist with an array of activities from ice climbing and kayaking to diving within a submersible to see a 300-year-old shipwreck.
From £2.2m (approx. $2.5m) for up to 12 guests, Dec-Feb, 14 days, pelorusx.com
Black Tomato Bespoke James Bond Trip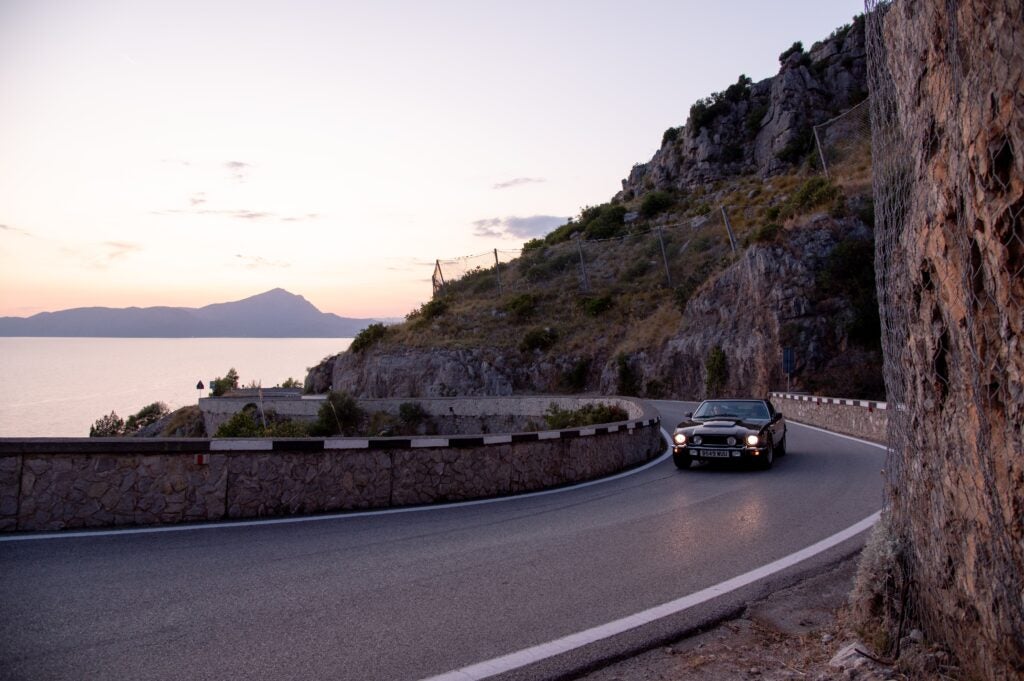 Luxury travel company Black Tomato has pulled out all the stops to mark the 60th anniversary of James Bond's debut in cinemas with a private trip around Europe. Following in 007's footsteps, guests will travel around the continent visiting some of the most memorable Bond film locations. Departing from London, guests will head to the Château de Chantilly in Northern France to visit the lavish estate of Max Zorin in A View to Kill (1985) before water skiing along the Moltrasio shoreline in Lake Como – the setting of Licence to Kill (1989) – and stopping off at the iconic Villa del Balbianello seen in Casino Royale (2006). Of course, a James Bond pilgrimage would not be complete without a trip to Casino de Monte Carlo which features prominently in GoldenEye (1995). For James Bond fans, there's no better gift this festive season – but there are only 60 private trips available, so you'll need to snap up a ticket quickly.
Ghan Train Ride Through Australia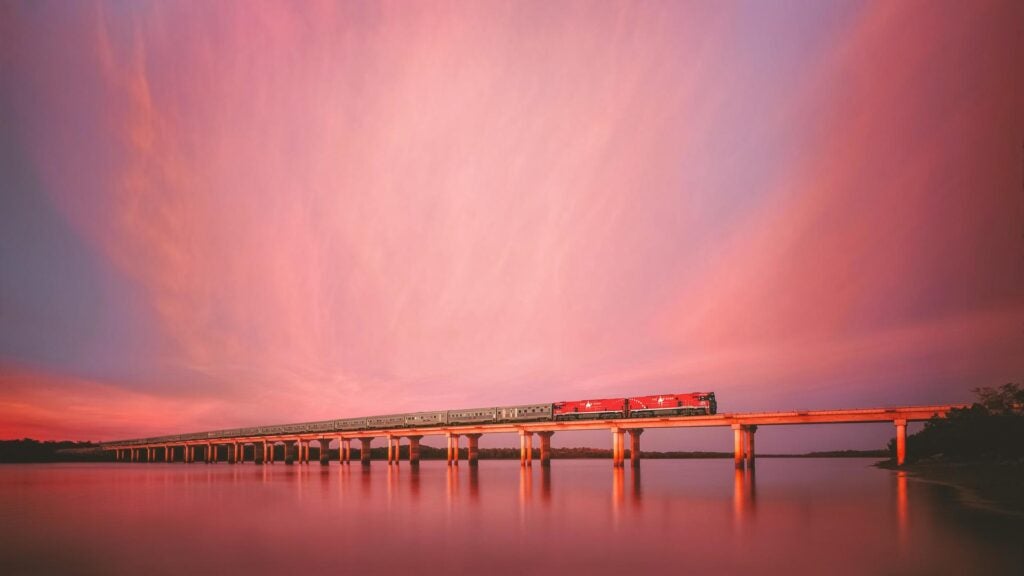 If your loved one has always wanted to explore the Australian outback but doesn't know where to begin, this incredible train journey is the perfect luxury experience gift. The classic Ghan route takes three days, starting in Adelaide and ending in Darwin, but if you're looking for something really special it's worth booking the Ultimate Territory Tour. During this 15-day trip, guests will visit Kings Canyon for a guided scenic walk through the West MacDonnell Ranges, explore the rock formations of Kata Tjuta, marvel at the stunning 'Field of Light' display at Uluru, swim in a waterfall at Litchfield National Park and cruise the Mary River spotting Saltwater Crocodiles along the way.
From $10,305 pp, departing Sunday (March to October), journeybeyondrail.com
The Great Migration Safari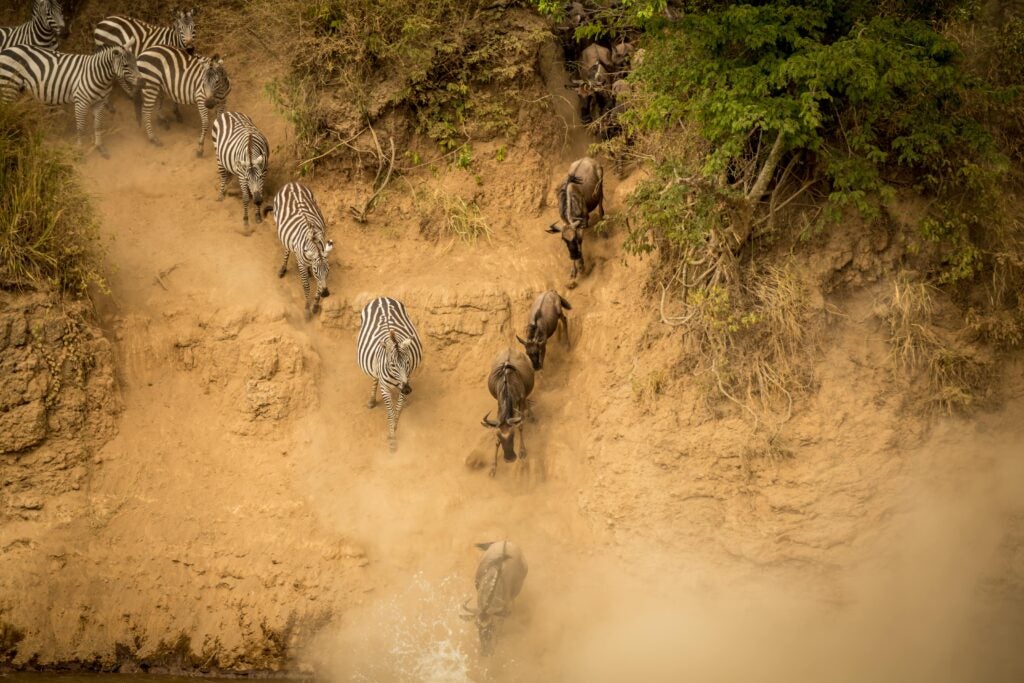 Abercrombie & Kent certainly knows a thing or two about crafting extraordinary vacations and its Great Migration Safari is no exception. The 14-day trip gives guests a unique chance to witness Kenya and Tanzania's astonishing wildlife including the iconic Big Five (lions, elephants, buffalos, leopards and rhinos). Kicking off in Nairobi, guests will watch herds of elephants roam the dusty plains of Amboseli National Park, before visiting Tanzania's Serengeti National Park to watch the annual Great Migration where thousands of wildebeest herds and other herbivores make their 500-mile trek to grassier plains. During the trip, an intimate group of up to 18 guests will stay at the most luxurious accommodation including Sanctuary Olona – a boutique camp set on a private stretch of the Mara River in the heart of Kenya's Masai Mara game reserve.
From $15,995 per person, abercrombiekent.com
Advanced Detox Program at Chenot Palace Weggis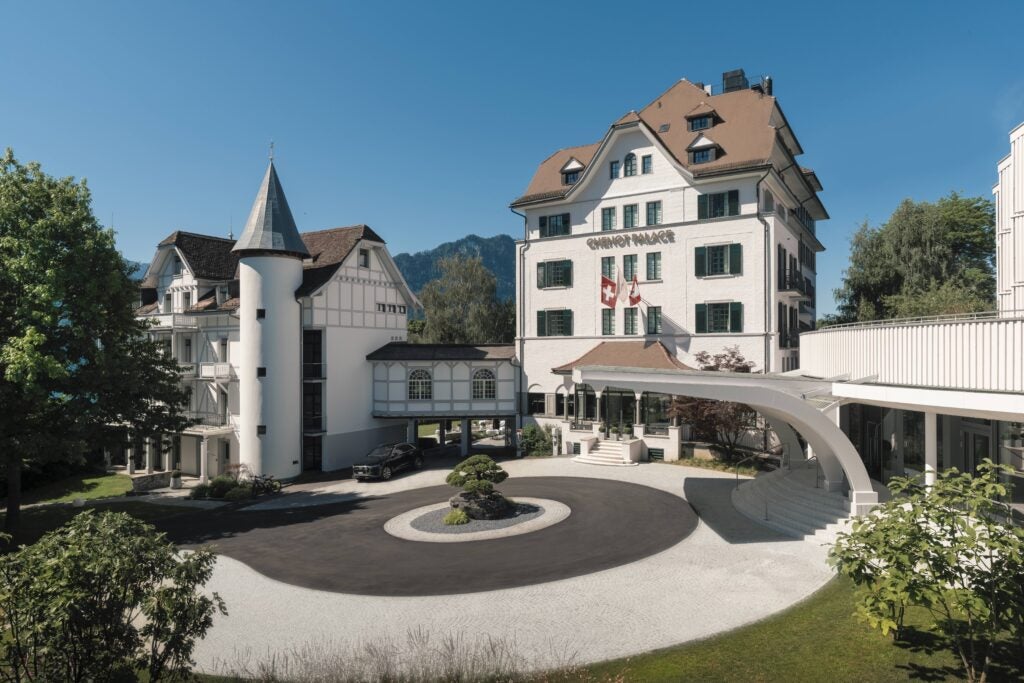 Most of us enter the new year pledging to be healthier so you can't go far wrong gifting your loved one a place on the Advanced Detox program at Chenot Palace Weggis. Located on the shores of Lake Lucerne in the Swiss Alps, the idyllic health retreat is the perfect setting to escape the stresses of everyday life and fully reset your health. Be warned: this isn't for the faint of heart. During the week-long Advanced Detox program, guests are given in-depth medical consultations, advanced diagnostic tests, a plant-based nutrition plan and a range of specially tailored treatments including hydro-aromatherapy massages, acupuncture and intravenous nutrient therapy to kick start a dramatic detoxification of the body.
From $8,725, chenotpalaceweggis.com
The Torridon Scottish Highland Welcome Package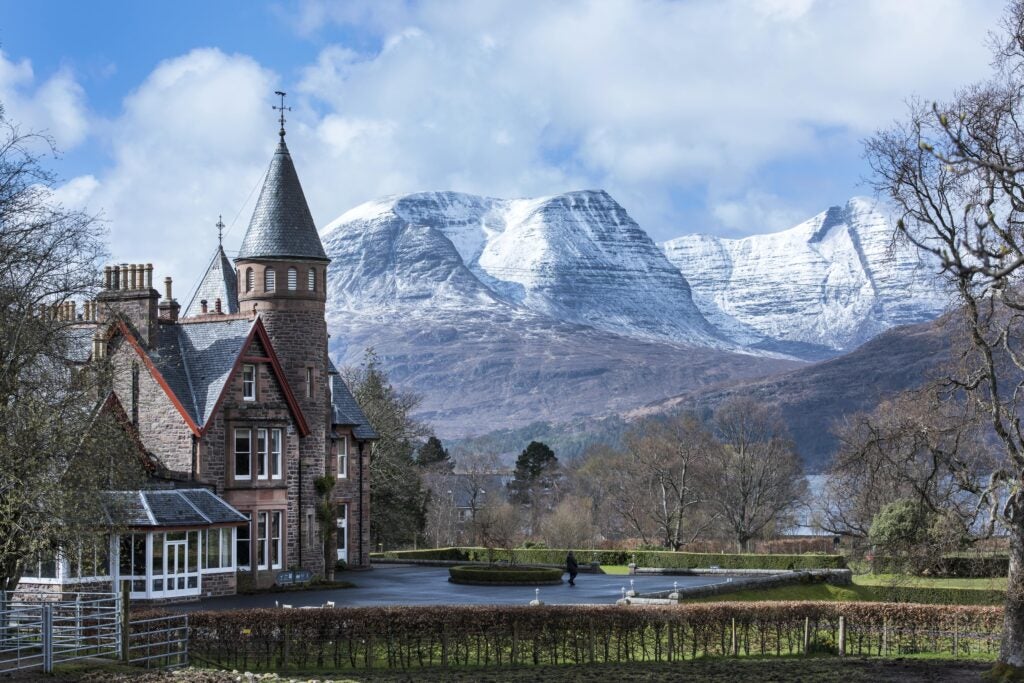 A trip to The Torridon in the heart of Scotland's rugged highlands is the ideal gift for couples looking for a romantic weekend away. The boutique hotel has just launched a new package which includes a gourmet meal by chef Paul Green at the elegant 1887 restaurant, a whisky tasting of a bespoke range of malts, a hamper packed with delicious Scottish goodies and two-nights' accommodation in one of the Torridon's luxurious suites or grand master bedrooms. In a personal touch, guests will be picked up from Inverness Airport by life-long highlander Donald and taken on a scenic trip through the Scottish countryside stopping along the way to take in the stunning mountain views.
From £3,450 (approx. $3,984) for two nights for two people, thetorridon.com
Cruise the Galapagos Islands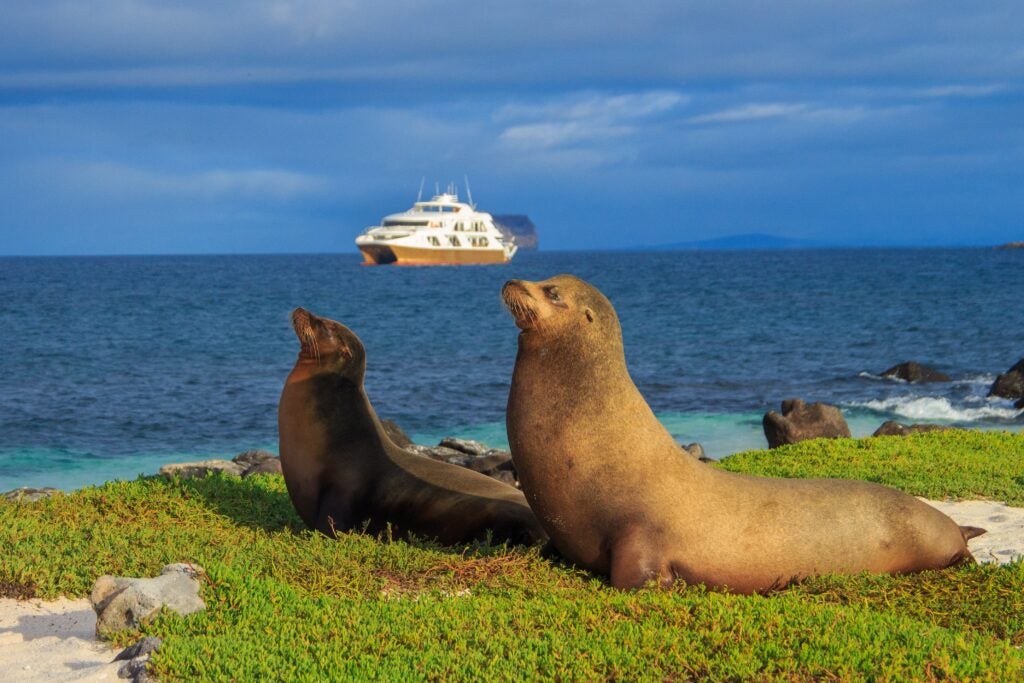 If your loved one has an adventurous side, it's worth considering booking a cruise of the Galapagos Islands this festive season. Golden Galapagos offers three-, four- and seven-night trips exploring the astonishing archipelago onboard an exclusive collection of luxury catamarans. During these action-packed vacations guests will have the chance to paddle board near Rabida Island to spot white-tipped sharks and rays, visit the Giant Tortoise's Reserve off San Cristobel and explore Batholomew Island's breathtaking Pinnacle Rock. Of course, attentive staff are on-hand to take care of every last detail from specially tailored activities to gourmet meals.
From $8,590 for a seven-night cruise onboard Elite, goldengalapagoscruises.com
VistaJet Beyond Picasso Experience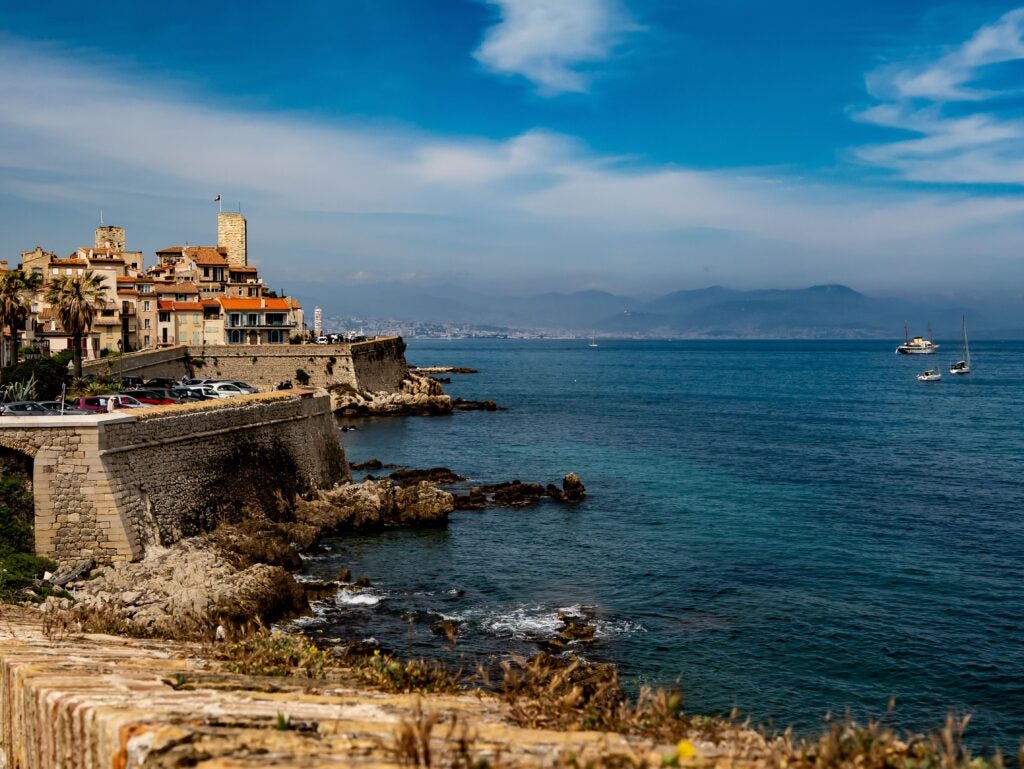 VistaJet members can give the gift of travel this festive period with a bespoke experience crafted by one of the global aviation company's exclusive partners. Our favorite is the Beyond Picasso Experience from luxury travel concierge service provider Ariodante. The three-week trip follows in the footsteps of the great artist, taking guests on an unforgettable journey across France and Spain, with a week spent sailing onboard a luxury yacht in the French Riviera. Along the way, your loved one will be given a unique chance to visit places not usually accessible to the public including several rarely seen private art collections.
POA, vistajet.com
andBeyond Elephant Conservation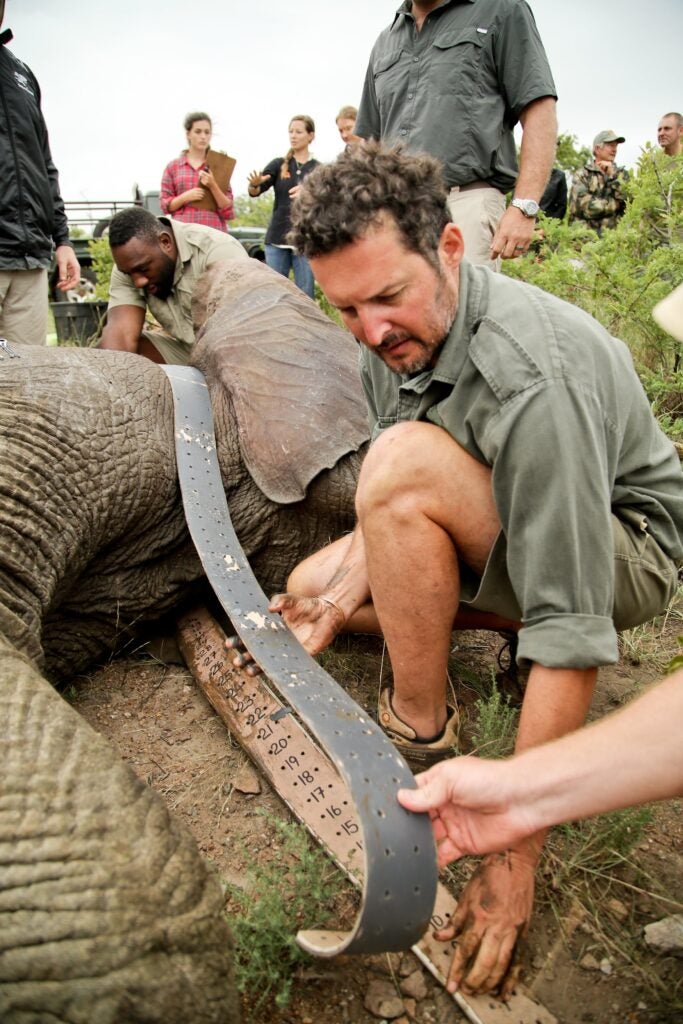 Animal lovers will delight in receiving this Elephant Conservation Experience from andBeyond this festive season. You'll need to book your loved one a three-night stay at the Phinda Private Game Reserve in Kwa-Zulu-Natal, South Africa, to ensure they can take part. During the incredible half-day experience, guests are given a rare opportunity to help wildlife veterinarians take part in crucial research on the elephant population, including collaring to track their movements, assisting with ultrasound examinations, and taking blood samples from selected elephant cows within the reserve. All of the funds raised go directly back into running andBeyond's wider conservation efforts at Phinda.
From $4,602, andbeyond.com
Red Savannah Private Jet Tour Around Europe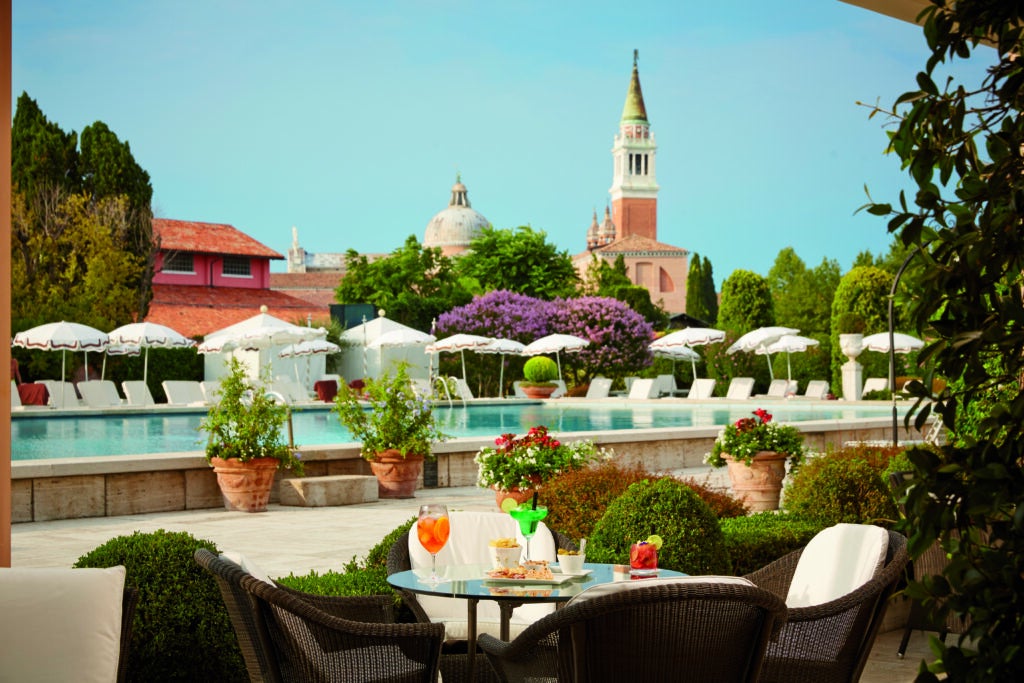 A trip around Europe will give your loved one memories to cherish for the rest of their lives. And what better way is there to explore the continent than onboard an exclusive Embraer Legacy ER135? As part of Red Savannah's 12-day trip, guests will enjoy a private tasting at one of Sicily's most historic wineries, kayak around Dubrovnik's historic city walls, take a gondola ride through Venice's picturesque canals and explore Palermo's labyrinth of underground tunnels at Muchate Arabe. Also included in the ticket price is a contribution to the Rainforest Trust to mitigate carbon emissions for the entire journey.
The Grand Tour is priced at $139,500 per person based on two people sharing until 31 January (thereafter $145,000 per person), redsavannah.com
Private Island Escape in Fiji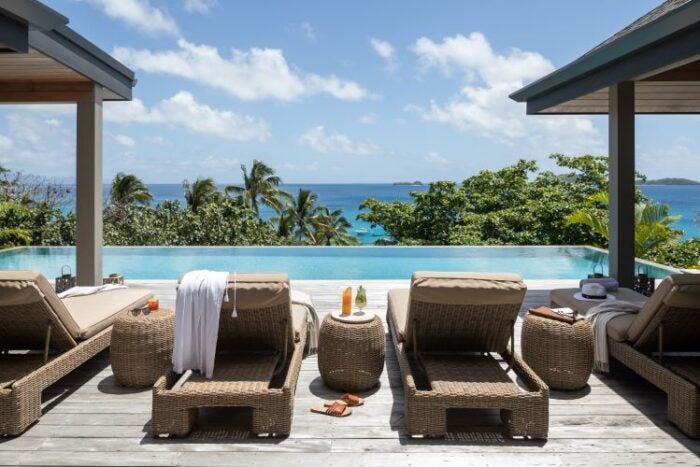 Out of all of the luxury experience gifts on our list, a private island getaway in tropical Fiji might just be the most indulgent. But Kokomo Island is eager to prove that vacationing on an uber-luxe private island doesn't have to come at the expense of the environment. Accessed via helicopter or seaplane, the 'seven-star' resort is located in the Great Astrolabe Reef, the fourth-largest barrier reef on earth, famed for its sublime diving, fishing and snorkeling. There's something for everyone at the resort, from a world-class spa to PADI dive courses led by Kokomo's expert instructors. You can even explore the reef with the resident marine biologist and plant your own coral. Dedicated to preserving and protecting this pristine paradise, accommodation on this 140-acre island resort comes in the form of sustainably built Fijian-style thatched beachfront bures and newly completed three- to six-bedroom luxury residences.
From $1,995 per night; exclusive use from $65,000 per night for up to 30 guests, kokomoislandfiji.com
The Luxury (yes, luxury) Ultramarathon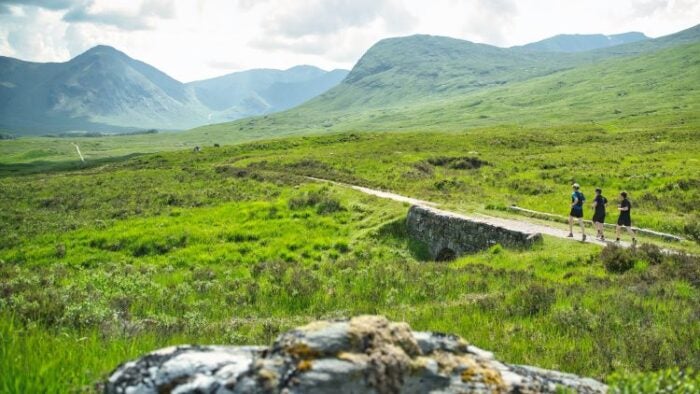 To some, an ultramarathon might sound more like punishment than a thoughtful holiday gift but not to the growing number of ultrarunners, which according to the New York Times, has multiplied by nearly 350% in the past decade. The Highland Kings Ultra is as decadent as it is grueling and will see 40 athletes from around the globe tackling 120 miles of Scotland's spectacular West Coast wilderness. But there will be no roughing it here. As one of the world's most expensive ultramarathons, participants will be treated to butler service, massages, meals by renowned Scottish chef Alan Murchison (previously of Michelin-star L'Ortolan restaurant), lavish accommodation and speedboat transfers. To top it off, the event will culminate with a gala dinner hosted by legendary explorer Sir Ranulph Fiennes. To get to peak fitness ahead of the race, runners will benefit from personal mentoring by a team of elite experts, including reigning world champion ultrarunner Jon Albon.
£15,499 (approx. $21,196), highland-kings.com
Wine Route to Champagne Tour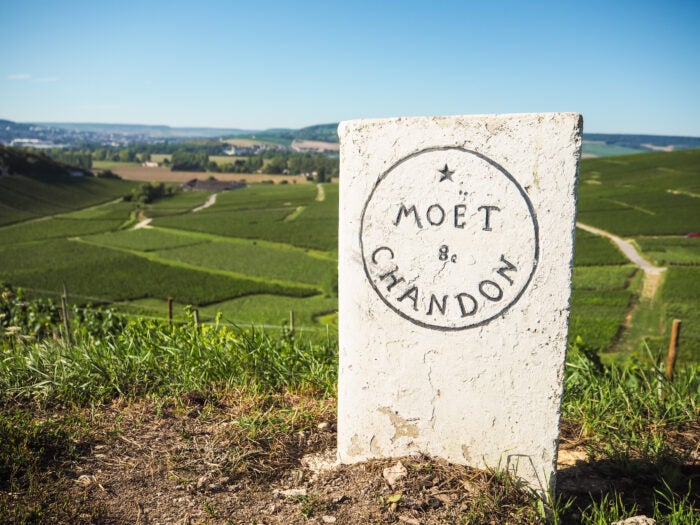 A trip from Paris to Reim is a truly timeless experience: discover Gothic cathedrals, immortal battlefields and historic vineyards as you travel across northern France. Brought to you by Relais & Chateaux, the five-night itinerary culminates in the historic Champagne region, where guests can visit the cellars of Moët & Chandon and the birthplace of the Chardonnay grape. With accommodation at Relais & Chateaux properties throughout the route, this luxury experience is guaranteed to be a winning gift for any wine lover this Christmas.
From $1,516, relaischateaux.com
Wellbeing Retreat in Morocco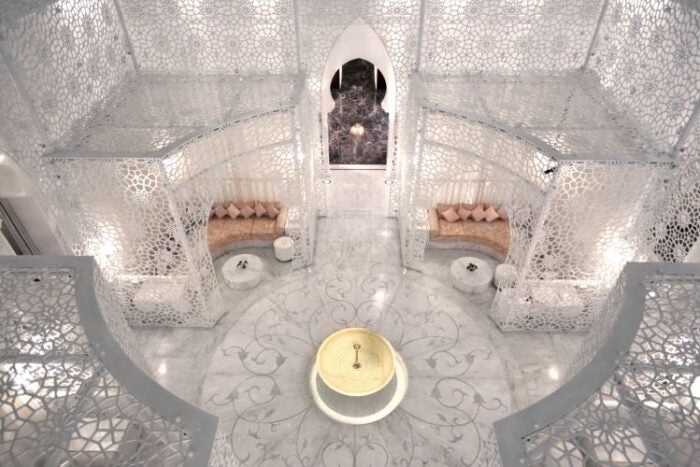 Owned by the King of Morocco, the palatial Royal Mansour Marrakech has long attracted travelers seeking privacy within its pink-hued medina walls while also enjoying immediate access to the city's iconic sites. Now the vast riad-style resort has unveiled a selection of new multi-day wellness retreats, available as three-, five-, seven- or 14-day getaways to restore, recharge and pamper. Choose between the Rebalance, Rejuvenation, Immunity Boost, and Weight Control programs – all with the aim of improving both mental and physical health. Each offering is customizable and offers a 360-degree approach, integrating treatments, nutrition and activities including private cooking classes, art therapy in the new Atelier d'Artiste artist studio, meditation and pilates. The jewel in the property's crown is the gorgeous  three-story, 27,000-sq ft spa, offering the most beautiful setting to unwind.
3-day (4 nights) program including room from MAD 76,000 (approx. $8,390), royalmansour.com
Travel Back in Time on the Venice Simplon-Orient-Express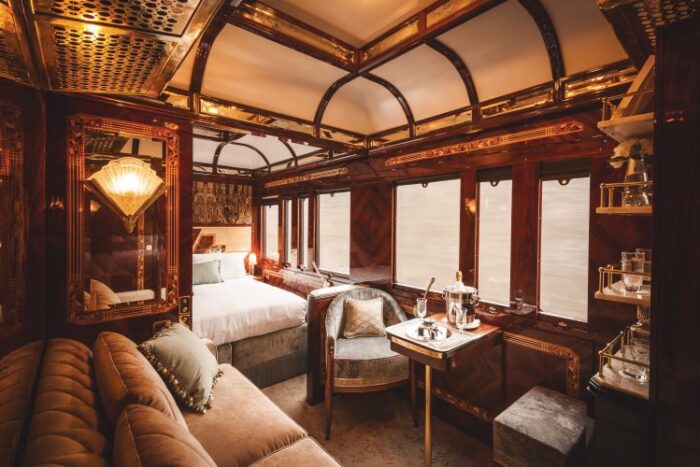 The final luxury travel experience in our holiday gift guide is the stuff that dreams are made of: a romantic voyage on the Venice Simplon-Orient-Express, a Belmond train. Whisking passengers through some of Europe's most historic cities such as Vienna, Paris and Budapest in impossibly glamorous fashion, this is slow travel at its finest. Sip champagne over exquisitely prepared artisanal meals within the train's resorted 1920s Art Deco carriages before arriving in style at your chosen destination. The legendary locomotive's classic route is London to Venice via Paris but Belmond has recently introduced an exciting selection of new journeys. This includes five new boarding points in Rome, Florence, Geneva, Brussels and Amsterdam. For something truly special, just once a year, the train makes the five-night journey between Paris and Istanbul. Book one of the three newly debuted Grand Suites – Vienna, Prague and Budapest – each designed to reflect the city it was named after whilst staying true to the train's original Art Deco aesthetic.
Overnight journeys from £2,920 (approx. $3,990) per person sharing, belmond.com
Click here to return to the Elite Traveler Holiday Gift Guide