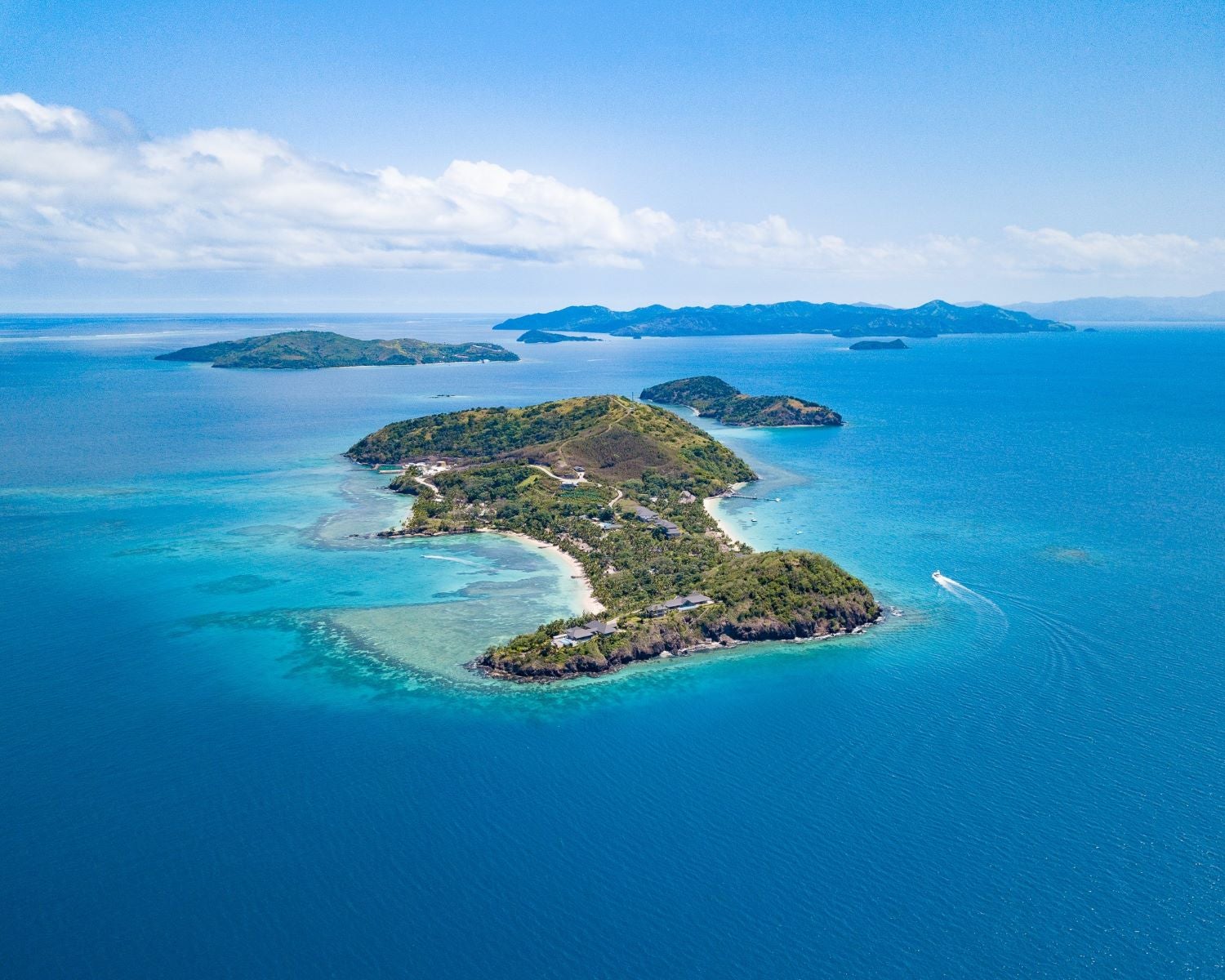 This year's luxury experiences gifts are the ideal way to make up for this years' missed vacation opportunities. Guaranteed to create an abundance of treasured memories, treating your loved ones to a once-in-a-lifetime experience truly is the gift that keeps on giving. Featuring a range of completely unrivaled adventures, from rhino conservation in South Africa and a private paradise island escape, through to French wine tours and adrenaline-inducing heli-skiing, Elite Traveler's round up of the best luxury experience gifts promises to delight even the most seasoned of travelers.
Project Tiger Expedition 
Conservation-led luxury travel expert andBeyond continues to celebrate its 30th anniversary with a fresh release of once-in-a-lifetime limited–edition itineraries for those seeking up-close-and-personal wildlife adventures. The 50 Year Anniversary of Project Tiger expedition, hosted by award-winning naturalist, conservationist and wildlife photographer Aditya Panda, is a joint celebration, which also marks half a century of tiger conservation in India. Guests will voyage through three of India's most magnificent national parks, from the famous tiger sanctuary of Ranthambore to Kanha, one of India's largest conservation areas, ending in the wildlife-rich Kaziranga National Park. This epic 16-day trip will see travelers set out in search of not only the majestic tiger but seven other endangered species, from the Asian elephant to the one-horned rhino. 
From $10,712 per person sharing with a maximum of 6-8 guests on each expedition. Cost includes a donation towards conservation projects in India, andbeyond.com 
Carbon Neutral Heli-Skiing 
Northern Escape recently became one of the world's first carbon-neutral heli-skiing operators thanks to an eco-overhaul to its operations and the introduction of carbon offsetting. For the seasoned skier(s) in your life, the boutique Canadian firm's private escapes will make them feel like they have British Columbia's powder-swept Skeena Mountains all to themselves. With a private Koala helicopter providing unlimited vertical (in layman's terms that translates into as much skiing as is physically possible), two dedicated heli-ski guides and a snowcat mobile to transport guests on the occasions when the snowfall is too heavy for the chopper to fly, this is a chance to experience the slopes the way very few others get to. Northern Escape can customize the trip depending on experience levels and accommodation comes in the form of a boutique private lodge complete with hot tub and gourmet meals prepared by a Red Seal chef. 
Northern Escape Private Heli Package starts at $72,740 for a 5-day trip in low-season, for up to 10 guests, neheliskiing.com
J'adore New York Christian Dior Experience 
The third on our list of luxury experience gifts is the perfect present for fashion fans. The J'adore New York package from the five-star St. Regis New York includes a stay in the hotel's beautiful Dior Suite. Designed in partnership with the legendary Parisian Maison, the suite transports guests to Dior's historic French atelier via its high ceilings, carved crown moldings, crystal chandelier and original fashion-focused artwork. The package includes two tickets to the captivating "Christian Dior: Designer of Dreams" exhibition at The Brooklyn Museum with roundtrip transportation, a dressing table full of dior cosmetics, plus champagne at the hotel's glamorous King Cole Bar. 
From $8,900, for reservations contact the St. Regis New York +1 212 753 4500, marriott.com
Private Island Escape
Out of all of the luxury experience gifts on our list, a private island getaway in tropical Fiji might just be the most indulgent. But Kokomo Private Island Fiji is eager to prove that vacationing on an uber-luxe private island doesn't have to come at the expense of the environment. Accessed via helicopter or seaplane, the 'seven-star' resort is located in the Great Astrolabe Reef, the fourth-largest barrier reef on earth, famed for its sublime diving, fishing and snorkeling. There's something for everyone at the resort, from a world-class spa to PADI dive courses led by Kokomo's expert instructors. You can even explore the reef with the resident marine biologist and plant your own coral. Dedicated to preserving and protecting this pristine paradise, accommodation on this 140-acre island resort comes in the form of sustainably built Fijian-style thatched beachfront bures and newly completed three- to six-bedroom luxury residences. 
From $1,995 per night; exclusive use from $65,000 per night for up to 30 guests, kokomoislandfiji.com
The Luxury (yes, luxury) Ultramarathon 
To some, an ultramarathon might sound more like punishment than a thoughtful holiday gift but not to the growing number of ultrarunners, which according to the New York Times, has multiplied by nearly 350% in the past decade. The Highland Kings Ultra is as decadent as it is grueling and will see 40 athletes from around the globe tackling 120 miles of Scotland's spectacular West Coast wilderness. But there will be no roughing it here. As one of the world's most expensive ultramarathons, participants will be treated to butler service, massages, meals by renowned Scottish chef Alan Murchison (previously of Michelin-star L'Ortolan restaurant), lavish accommodation and speedboat transfers. To top it off, the event will culminate with a gala dinner hosted by legendary explorer Sir Ranulph Fiennes. To get to peak fitness ahead of the race, runners will benefit from personal mentoring by a team of elite experts, including reigning world champion ultrarunner Jon Albon. 
£15,499 (approx. $21,196), highland-kings.com
Archaeological Experience in Egypt
Experiential travel specialists Black Tomato have recently unveiled a new series of full-day and half-day Field Trips for ages 12 and over, offering out-of-this-world educational encounters led by experts and insiders all over the globe. These can be incorporated into one of Black Tomato's existing or newly created itineraries. Our favorite might just be the Cairo Field Trip, suitable for those aged 16 and over. Participants can make like Indiana Jones and unearth the secrets of Saqqara, known as the 'City of the Dead' — the sacred burial place of many of its most storied pharaohs and queens. This unique expedition into Egypt's ancient past will be led by expert archaeologists who are working to uncover the history of this vast UNESCO World Heritage Site. Young travelers will learn first-hand about the science and techniques of excavation, including digging, surveying and recording which serve as the foundation of modern archaeological research. 
Six nights in Egypt from £4,315 (approx. $5,890 ) per person including Field Trip experiences, private transfers and breakfast, excluding flights, blacktomato.com
Surf and Ski New Jersey 
On the hunt for an exhilarating gift to knock the socks off your favorite adrenaline-seeker? Boutique New Jersey hotel The Reeds at Shelter Haven has partnered with the global luxury travel experts at EmbarkBeyond for a one-of-a-kind surf and ski package. The two-day experience brings together the thrill of winter surfing on the South Jersey shore with a ski or snowboard trip to the powder-covered peaks of Northern New Jersey. All in the same day. Guests will spend two nights in one of The Reeds' premier waterfront suites complete with roaring fire and Veuve Clicquot. They will start the day with a private winter surf lesson with beloved local surfer, Stacey Alper, before being whisked by private helicopter to the Mountain Creek ski resort. The unique package also includes dinner at the Sax at The Reeds restaurant, apres-ski drinks on the hotel's firepit terrace and a relaxing spa treatment for two at The Reeds' Salt Spa.
From $17,950 for two guests, available till March 2022 with three-week advance booking required. To book, call The Reeds at Shelter Haven on +1 609 368 0100, reedsatshelterhaven.com
Wine Route to Champagne Tour
A trip from Paris to Reim is a truly timeless experience: discover Gothic cathedrals, immortal battlefields and historic vineyards as you travel across northern France. Brought to you by Relais & Chateaux, the five-night itinerary culminates in the historic Champagne region, where guests can visit the cellars of Moët & Chandon and the birthplace of the Chardonnay grape. With accommodation at Relais & Chateaux properties throughout the route, this luxury experience is guaranteed to be a winning gift for any wine lover this Christmas.
From $1,516, relaischateaux.com
The Ultimate Surprise Family Reunion
Leading private jet firm VistaJet has teamed up with renowned event planners Sharky & George, to create a selection of spectacular adventures to bring friends and families together from across all four corners of the globe. Whether on a remote tropical island in the Pacific or a stunning mountain peak covered in powder-perfect snow, get-togethers will be 100% bespoke and original and offer an unforgettable way for multi-generational families to reconnect. Ahead of each journey, mysterious packages, including trip itineraries and challenge instructions, will be sent to each guest's home. This could be in the form of an ancient map parchment, a set of engraved coins or a coded message, and may even be hand-delivered by an unexpected character. From there, VistaJet — which launched its Sustainability in Aviation pledge in 2020 — will provide travel by private jet from anywhere in the world, to the final destination.
From $100,000, plus flights, vistajet.com
Grand Adventures at Lake Louise
'The Grandest of Escapes' is a new collection of ultra-exclusive experiences curated by Fairmont Hotels and Resorts that are sure to put a smile on any travel-lover's face. We love the sound of 'The Grandest Experience' package which offers an elevated adventure into the great outdoors at the dazzling Lake Louise in Alberta, Canada. Guests will arrive at the iconic Fairmont Chateau Lake Louise via helicopter offering breathtaking views of the turquoise waters and Victoria glacier below, before checking into the hotel's best suite. Exploration awaits with a private guided hiking expedition to Lake Agnes or Saddleback Pass as well an unforgettable canoeing trip. After a three-hour dinner catered by a private chef with premium wine pairings, guests can relax in the evening by a private campfire.
From $32,400, fairmont.com
Wellbeing Retreat in Morocco
Owned by the King of Morocco, the palatial Royal Mansour Marrakech has long attracted travelers seeking privacy within its pink-hued medina walls while also enjoying immediate access to the city's iconic sites. Now the vast riad-style resort has unveiled a selection of new multi-day wellness retreats, available as three-, five-, seven- or 14-day getaways to restore, recharge and pamper.  Choose between the Rebalance, Rejuvenation, Immunity Boost, and Weight Control programs – all with the aim of improving both mental and physical health. Each offering is customizable and offers a 360-degree approach, integrating treatments, nutrition and activities including private cooking classes, art therapy in the new Atelier d'Artiste artist studio, meditation and pilates. The jewel in the property's crown is the gorgeous  three-story, 27,000-sq ft spa, offering the most beautiful setting to unwind. 
3-day (4 nights) program including room from MAD 76,000 (approx. $8,390), royalmansour.com
Balvenie Chapter Four Whisky Tasting
At the famed San Ysidro Ranch in the lush foothills of Montecito, California you will find the only restaurant in North America to hold the coveted Balvenie DCS Compendium Chapter Four rare whisky collection. Comprising of five extremely unusual single-cask Balvenie vintages, the selection was the work of David C Stewart MBE, the fifth and longest-serving malt master at the Balvenie Distillery in Scotland's Speyside. Only 50 Chapter Four's were released, the majority of which were secured by private collectors but one set is exclusively held at the resort's enchanting Stonehouse restaurant. It is available for whisky lovers to sample by the flight or by individual pours. Turn this gift into a night to remember by booking in for dinner before heading to the bar and treating your loved one to this luxury whisky tasting experience.
Balvenie DCS Compendium Chapter Four whisky flight $5,000, sanysidroranch.com
Royal London and Edinburgh 
To mark its Diamond Anniversary, InterContinental Hotels & Resorts has launched a string of exclusive getaways inspired by its 75-year heritage. And its UK trip is set to be fit for royalty. Guests are invited to immerse themselves in the heritage and culture of historic London and Edinburgh. The trip will begin at the prestigious InterContinental London Park Lane – built on the site of the childhood home of the Queen – staying in the hotel's exquisite Mayfair Grand Suite. Travelers will enjoy a private behind-the-scenes tour of Kensington Palace, a private viewing of the Crown Jewels, an elegant afternoon tea at the hotel and a portrait shoot with one of the Royal family's photographers. Car transfers from London to a private jet flight to Edinburgh will mark the start of the Scottish leg of the trip. Staying in the Master Suite at InterContinental Edinburgh The George, guests will be treated to a string of unique experiences in the Scottish capital. Highlights include an unforgettable private dinner at Edinburgh Castle, a bespoke tartan or tweed design consultation, a private shopping experience at a historic jeweler, a helicopter trip to Marchmont House to view the private art collection led by a Sotheby's expert, and a special cocktail experience with Scottish-made The Botanist Islay Dry Gin. 
Package from £75,000 (approx. $102,415). Contact londonreservations@ihg.com, parklane.intercontinental.com
Private Jet Winter Whistler Getaway 
Private jet tour operator TCS World Travel and the stunning Four Seasons Resort & Residences Whistler have partnered up to offer travelers a magical seven-day Winter Whistler Family Getaway complete with luxury accommodation and unforgettable adventures. Soak in the beauty of this winter wonderland by hitting the slopes at the famed Whistler Blackcomb ski resort; enjoying private activities such as ice cave explorations via helicopter, dog sledding with a professional musher and a twilight expedition through the Vallea Lumina trail. Guests will also be able to enjoy downtime at the sumptuous resort spa. For the ultimate experience, TCS World Travel can arrange for a private jet charter to and from guests' homes which will be offset through the firm's partnership with non-profit Sustainable Travel International.
From $17,250 per person based on double occupancy for a group of four, to book call TCS World Travel +1 844 756 2651, tcsworldtravel.com
Rhino Conservation in South Africa's Eastern Cape
Looking for a luxury experience gift that also gives back? Mantis offer authentic journeys into the heart of Africa and beyond that are kind to the earth and all of its inhabitants. Those looking for travel with purpose should look no further than the sustainable travel specialist's Rhino Conservation Experience. Staying within the luxury confines of Mantis Founder's Lodge on the edge of South Africa's Shamwari Private Game Reserve, guests will be immersed in the work of Mantis and its partners as they strive to protect and monitor the critically endangered rhino. During this hands-on trip, travelers will have the opportunity to meet Mantis's family of white rhinos and join an expert veterinary team in the field as they carry out health checks, getting closer to this incredible three-tonne herbivore than they ever have before. There will be chance to set out on a guided walking safari to learn about tracks and signs of wildlife as well as a thrilling big five safari experience.
From $2,645 per person, per night based on double occupancy, mantiscollection.com
Travel Back in Time on the Venice Simplon-Orient-Express
The final luxury travel experience in our holiday gift guide is the stuff that dreams are made of: a romantic voyage on the Venice Simplon-Orient-Express, a Belmond train. Whisking passengers through some of Europe's most historic cities such as Vienna, Paris and Budapest in impossibly glamorous fashion, this is slow travel at its finest. Sip champagne over exquisitely prepared artisanal meals within the train's resorted 1920s Art Deco carriages before arriving in style at your chosen destination. The legendary locomotive's classic route is London to Venice via Paris but Belmond has recently introduced an exciting selection of new journeys. This includes five new boarding points in Rome, Florence, Geneva, Brussels and Amsterdam. For something truly special, just once a year, the train makes the five-night journey between Paris and Istanbul. Book one of the three newly debuted Grand Suites – Vienna, Prague and Budapest – each designed to reflect the city it was named after whilst staying true to the train's original Art Deco aesthetic.
Overnight journeys from £2,920 (approx. $3,990) per person sharing, belmond.com