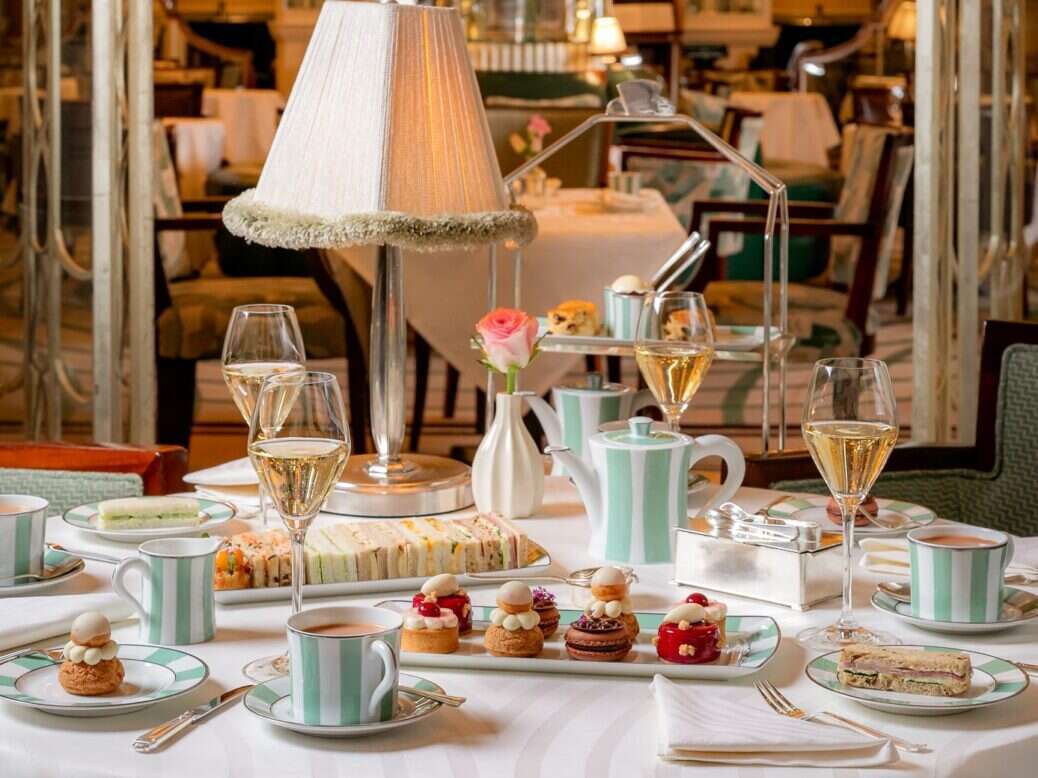 March 19 marks Mother's Day in the UK (US moms have to wait until May 14), and with it comes the age-old dilemma of choosing the perfect gift – and the task only gets harder for the mom who has it all.
Whether you're buying a special something for a mother-to-be, grandmother, partner or even just a treat for yourself, each item in our list has been carefully chosen as the perfect way to show how much you care.
From this year's it-bags to life-changing skincare, our luxury Mother's Day gift guide has all bases covered.
[See also: Rosewood Vienna Unveils Asaya Spa]
Forest Essentials, Transformative Soundarya Night Cream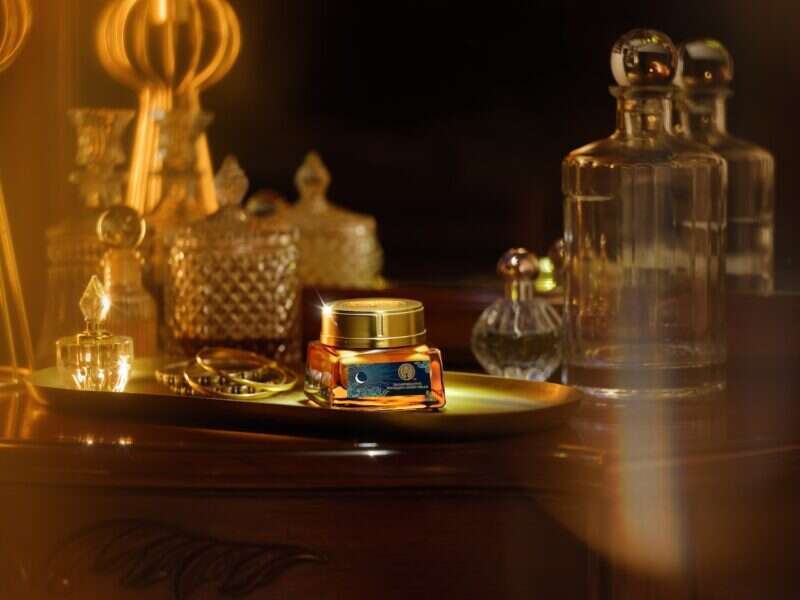 Crafted according to the ancient science of Ayurvedic medicine, which relies on a natural and holistic approach to health, Forest Essentials' all-new Transformative Soundarya Night Cream targets the main signs of aging with a potent blend of herbal ingredients. Enriched with Gold Bhasma – an integral Ayurvedic ingredient – the luxurious cream has been expertly mixed to strengthen the skin barrier, protect from environmental damage and prevent cell damage. It's ticking all of our boxes.
$116, forestessentials.co.uk and instore from March 8.
Rachel Boston, Bourgeois Necklace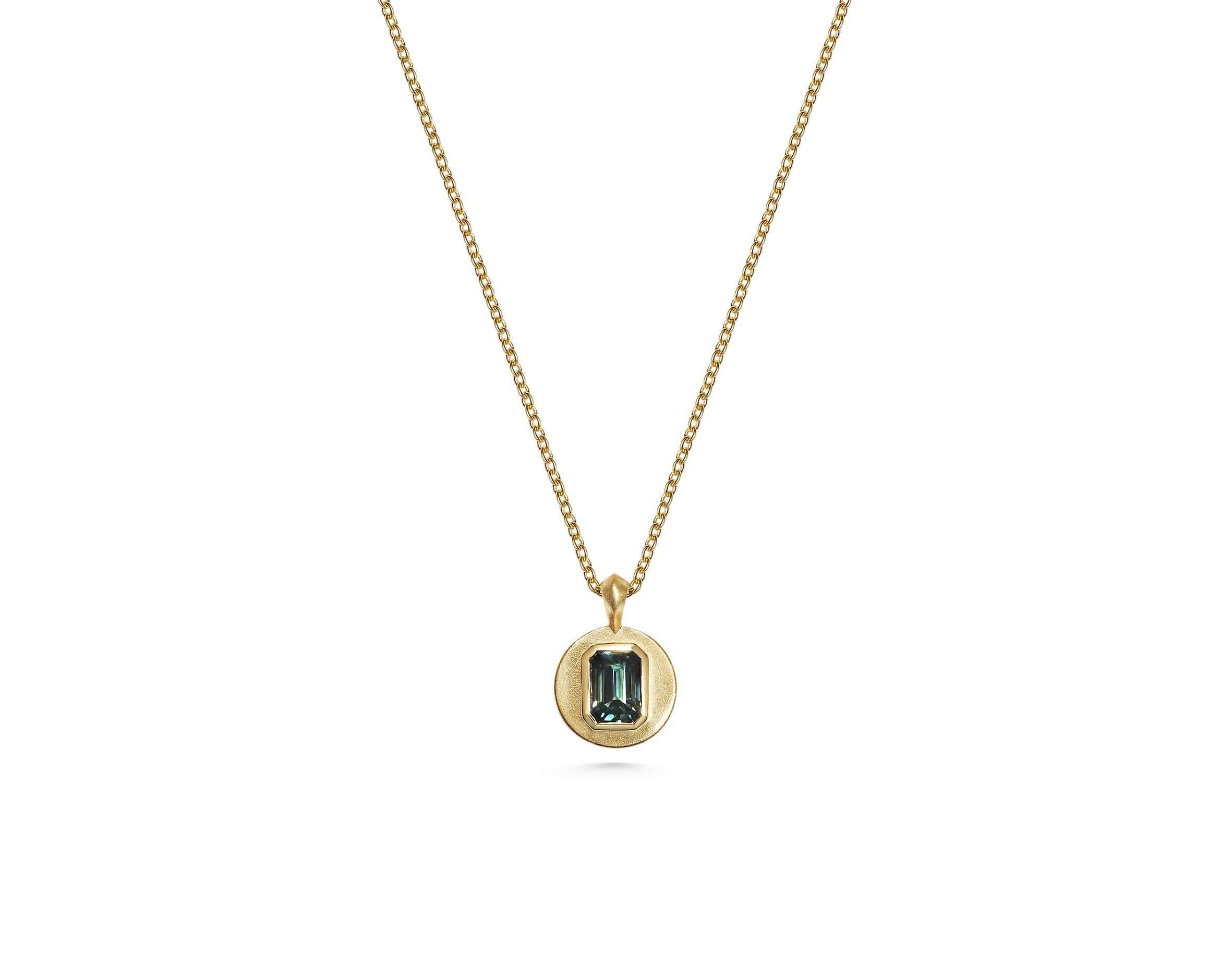 Picking the perfect jewels for a Mother's Day gift can be tricky, but Rachel Boston's simple yet artistic designs make a failsafe option. Our top pick is the Bourgeois Necklace, which features a 0.82-carat emerald-cut green sapphire suspended in the center of a brushed-finish 9k gold disc. Crafted in Rachel Boston's UK studio, the piece features only ethically sourced stones and recycled precious metals.
$1,490, rachelboston.co.uk
Loewe, Basket Bag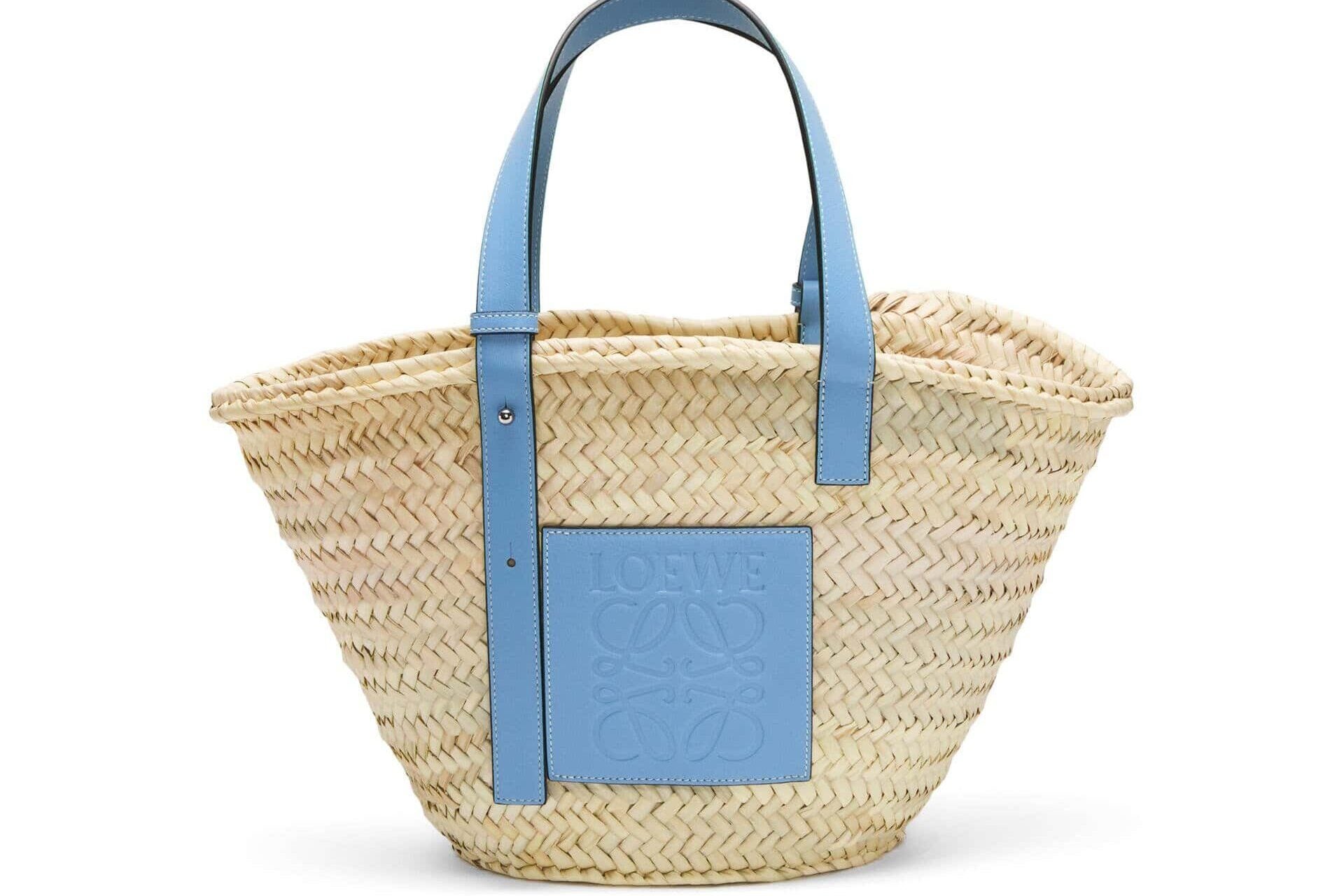 A Loewe basket bag is a staple in every wardrobe, and this year the iconic Spanish label is back with a new colorway perfect for spring. A baby blue calfskin leather top strap and embossed anagram patch add a delicate edge to the handwoven bag, with the beloved shape perfect for the beach or the city. The handcrafted nature means each is unique, too.
$512, loewe.com
Saint Laurent, Clutch Bag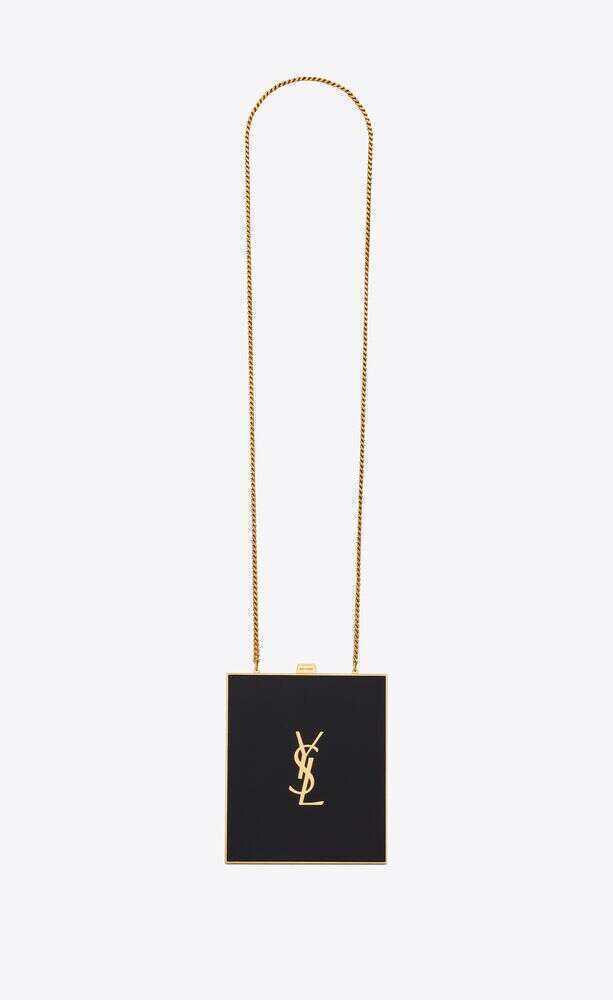 Is your mom more of the glam type? Look no further than the Saint Laurent Tuxedo Box Bag. Crafted out of hard plexiglass with an eye-catching glossy finish (our favorite is black but marble-effect beige and gold is a firm second), the bag just begs to be shown off. The iconic YSL logo and gold shoulder chain combine to create an undisputedly luxe finish, while a leather lining and clasp closure add a touch of practicality.
$3,500, ysl.com
Afternoon Tea at Claridge's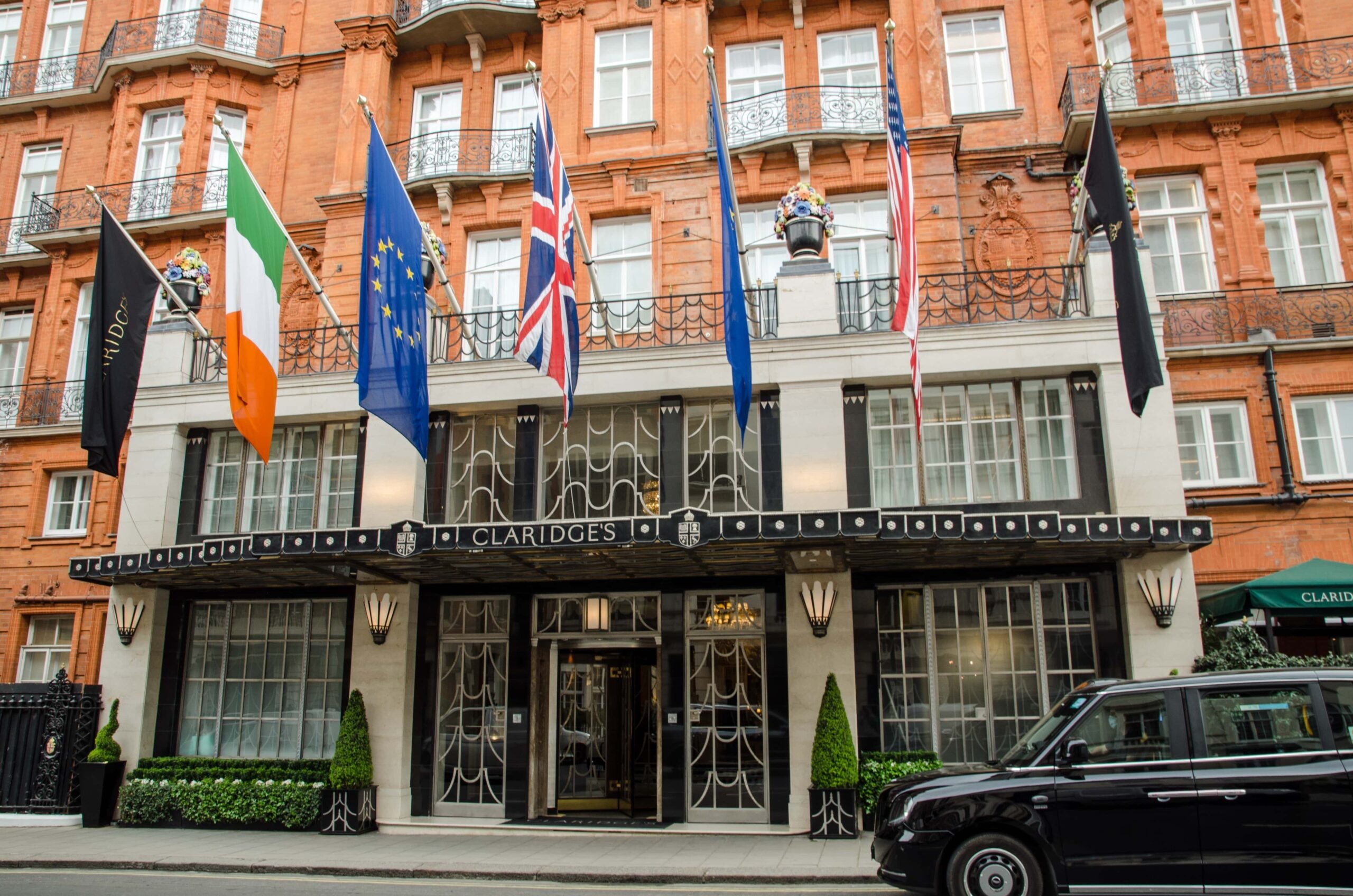 Ask most moms what their dream Mother's Day gift would be, and we can all but guarantee the answer would be more time with their children. This year, take quality time to a new level with an afternoon tea at one of London's glitziest hotels: Claridge's. The Mother's Day special includes all the classics: delicate miniature sandwiches; scones with Cornish clotted cream and jam (cream first, always); and handmade pastries. A cup of English tea is a must to wash it all down, but a glass of champagne never goes amiss either – Claridge's pairs its afternoon tea with Laurent-Perrier.
From $103 per person, claridges.co.uk
[See also: The Best Urban Spas for 2023]
UGG, Slippers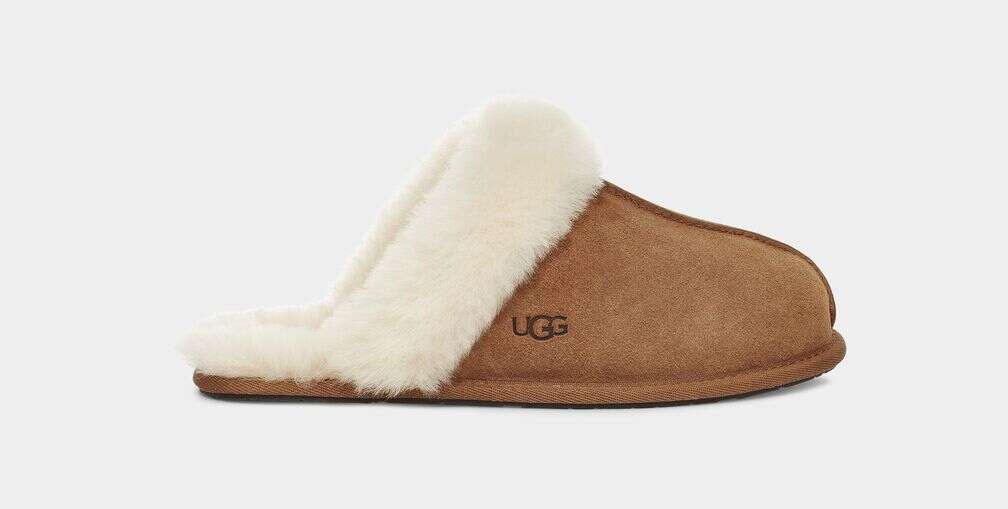 Although UGGs fell out of favor after their mid-noughties boom, the Australian sheepskin shoes are firmly back on our radar. While the boot version is still a divisive statement (we're in favor), the house slippers are a universal must-have. A chestnut-colored suede outer lining encases a plush sheepskin interior, with a hard rubber outsole.
$95, ugg.com
[See also: Iconic Fashion Accessories of the 21st Century]
Ethical Kind, Silk Pajamas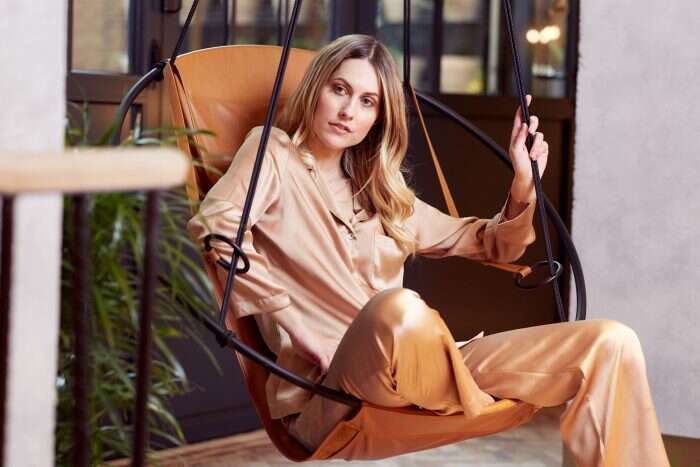 There is little more indulgent than a pair of deliciously soft silk pajamas but add in a host of impressive eco-credentials and you've got the perfect luxury Mother's Day gift. Ethical Kind uses only organic peace silk which is produced from natural cocoons without sacrificing animal life, ensuring its cruelty-free status. In addition to being organically and sustainably farmed, organic peace silk is free from harmful toxins and pesticides – and better yet, the material has natural temperature-regulating qualities for a restful night's sleep, as all moms deserve.
$697, ethicalkind.com
Mandkhai, Embroidered Cashmere Cardigan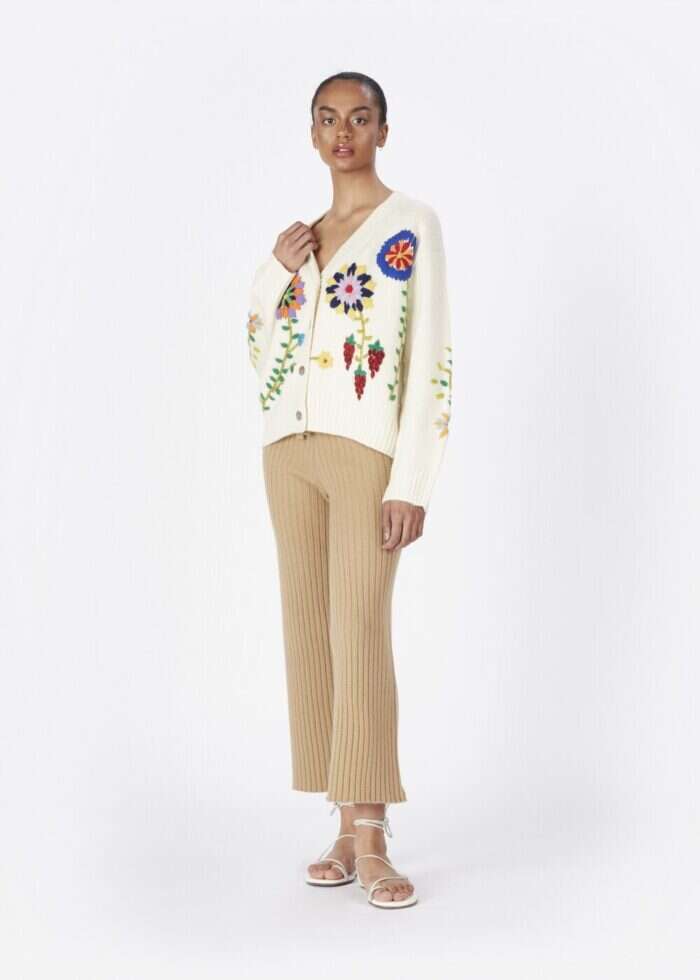 While Mother's Day is well into spring, beautifully crafted knitwear will make a welcome gift, no matter the time of year. For a more interesting take on the classic cashmere knit, opt for the Hand Embroidered Cardigan by Mandkhai, which features a vibrant bouquet of hand-stitched flowers across its front. And beautiful pieces aside, what makes Mandkhai truly special is its commitment to ethical and sustainable sourcing and manufacturing. The brand has full control over every stage of the process, from the goats that roam the Mongolian hills, to the final stitching process in its own factories.
$1,302, mandkhai.com
[See also: The Most Coveted Luxury Sustainable Fashion Labels]
Roberto Coin, Princess Flower Diamond Necklace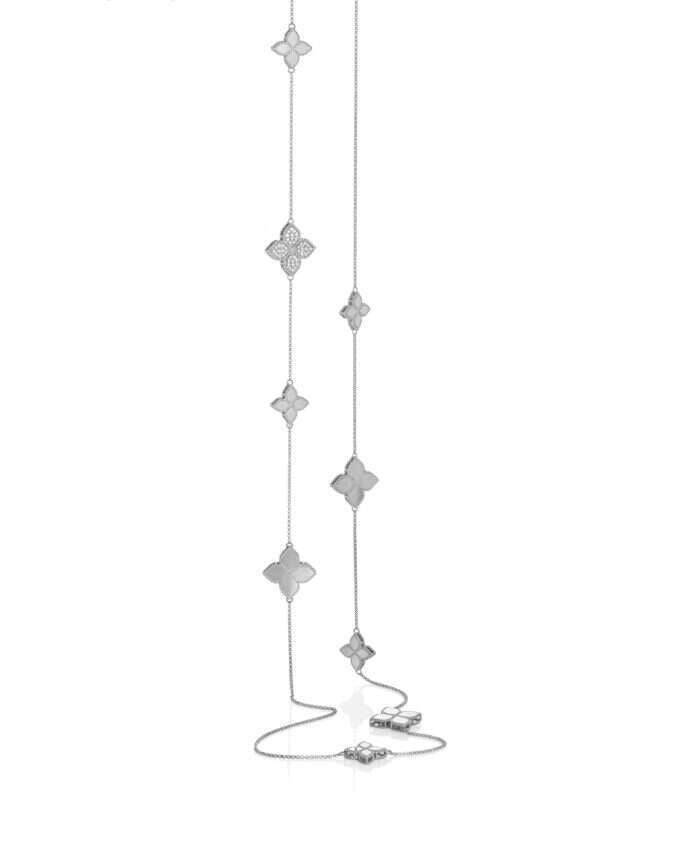 Based in the Italian town of Vicenza, Roberto Coin crafts timeless pieces of jewelry with a focus on enduring Italian craftsmanship and captivating design. The Princess Flower Diamond necklace is no exception to this overriding ethos. Inspired by the floral motifs seen on Venice's great palaces, the piece features a series of exquisite diamond-encrusted white gold flowers suspended on an 18-karat white gold chain. Each piece is handmade to order, promising a truly special Mother's Day gift.
$4,813, robertocoin.com
Lugano, Diamond Hoop Earrings
With a commitment to creating remarkable items for only the most discerning of clients, a piece of Lugano jewelry is as much a statement of status as it is an accessory. Our favorite from the expansive collection is the lavish diamond hoops, which boast over 28 carats of emerald cut diamonds and another nearly 8 carats of marquise cuts, all set within 18k white gold. Striking yet demure, these hoops are guaranteed winners.
POA, luganodiamonds.com
Penhaligon's, Halfeti Dry Body Oil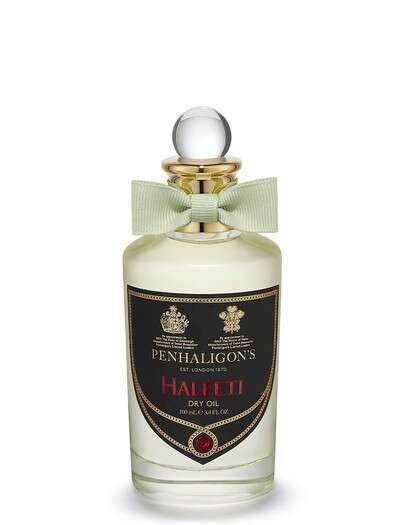 Having been crafting elegant scents since 1870, it's safe to say that Penhaligon's are masters at captivating the senses. Among the esteemed British perfumers' latest releases is the Halfeti Dry Body Oil, which wraps the rich and indulgent scent of the iconic Halfeti fragrance up in a nourishing body oil. For an extra special luxury Mother's Day gift, go the whole hog and get her the eau de parfum and the new hair perfume, too.
$79, penhaligons.com
Louis Vuitton, Jewelry Case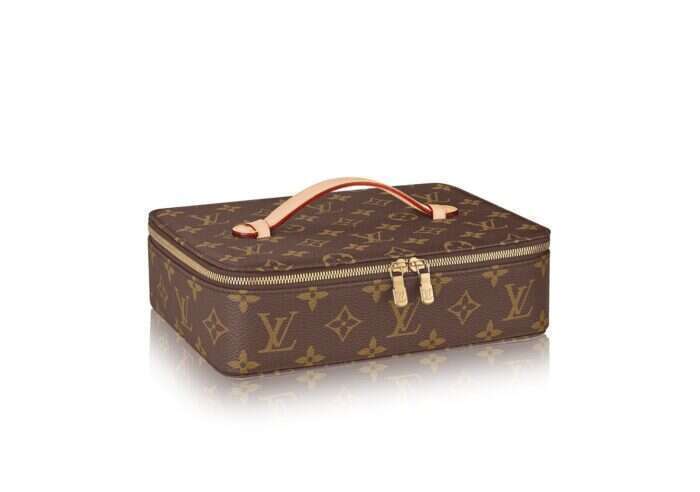 While jewelry is often the first port of call for Mother's Day gifts, there comes a point where mom needs something to carry her jewels in, too. For such a request, look no further than the Louis Vuitton travel jewelry case. Featuring a plush red inner and the iconic LV monogrammed outer lining, the case has room for earrings, bracelets, rings and necklaces, with a removal pouch and leather earring holder for added convenience.
$1,620, louisvuitton.com
[See also: Moncler Commits to Going Fur Free]
Dom Pérignon, 2008 Vintage Rosé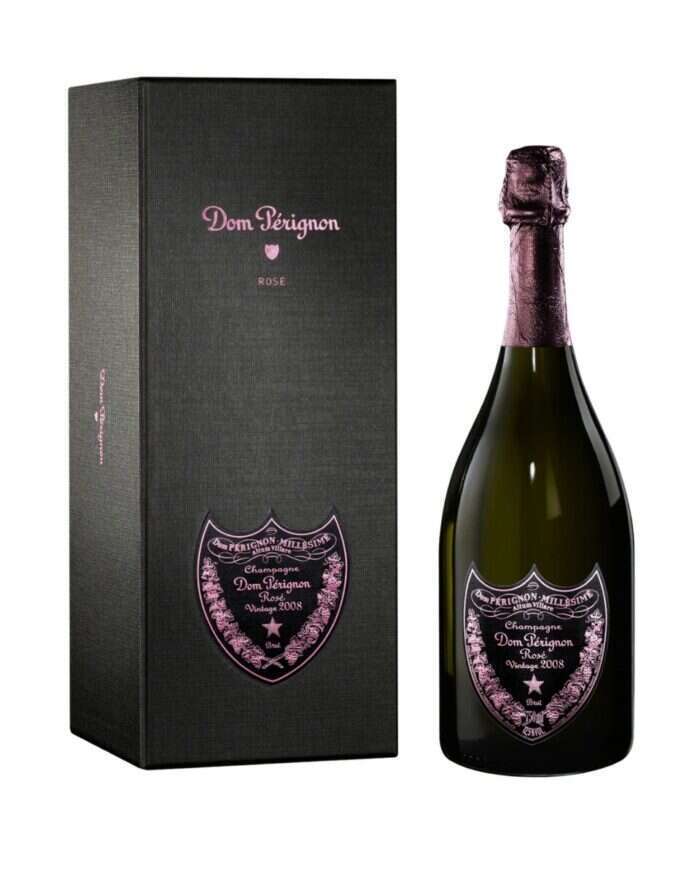 With any occasion, a bottle of champagne to toast with is a necessity – and Mother's Day is no exception. Only produced in exceptional vintage years, a Dom Pérignon Rosé is a guaranteed winner, with the 2008 iteration characterized by its rich fruitiness and bold spice, which came thanks to an usually late summer. While Dom Pérignon vintages will only get better with age, the 2008 Rosé is undoubtedly one to be opened and enjoyed.
$380, reservebar.com
Coravin, Sparkling Wine Preservation System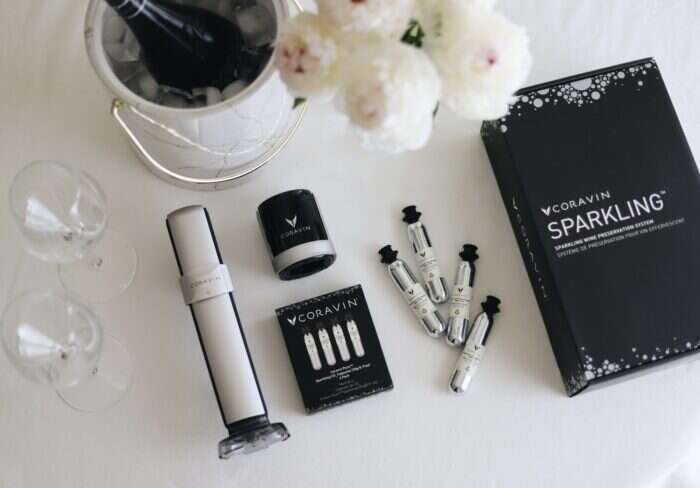 For the ultimate champagne-loving mom, team the Dom Perignon 2008 Rose with one of Coravin's revolutionary sparkling wine preservation tools. Designed to effectively preserve both the flavor and the fizz of sparkling wines for up to four weeks, the gadget makes enjoying one glass (or two) of champagne a reality, as opposed to polishing off a whole bottle. Perfect for households who enjoy different tipples, or for ensuring bottles need not be saved for a special occasion, this piece of waste-preventing kit is an essential for any wine-lover.
$399, coravin.com
[See also: London Travel Guide]
Cal-a-Vie Health Spa, Spa Retreat Gift Certificate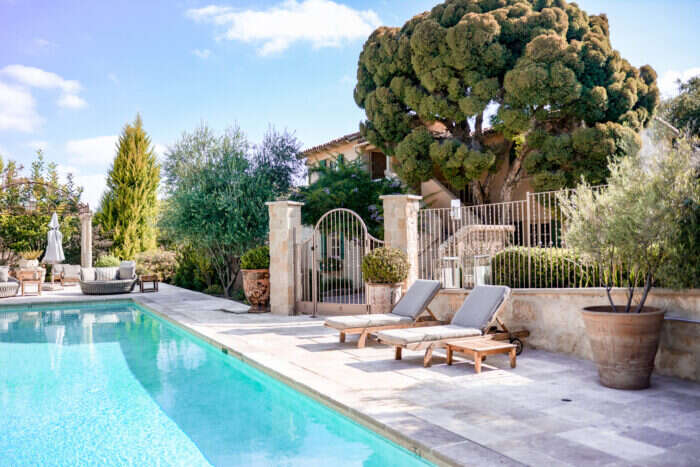 After the challenges of the past few years, there's nothing many moms would enjoy more than an indulgent spa getaway. Tucked in a stunning corner of the Californian countryside, Cal-a-Vie Health Spa has garnered a well-deserved reputation as one of the best wellness retreats in the US and offers a series of all-inclusive programs focusing on physical and mental wellbeing, with an added touch of luxury. Gift certificates are available for three-, four- or seven-night programs, all of which include spa services, educational workshops, nutritional meals and unlimited fitness classes.
From $5,887, cal-a-vie.com
Baccarat, Champagne Flutes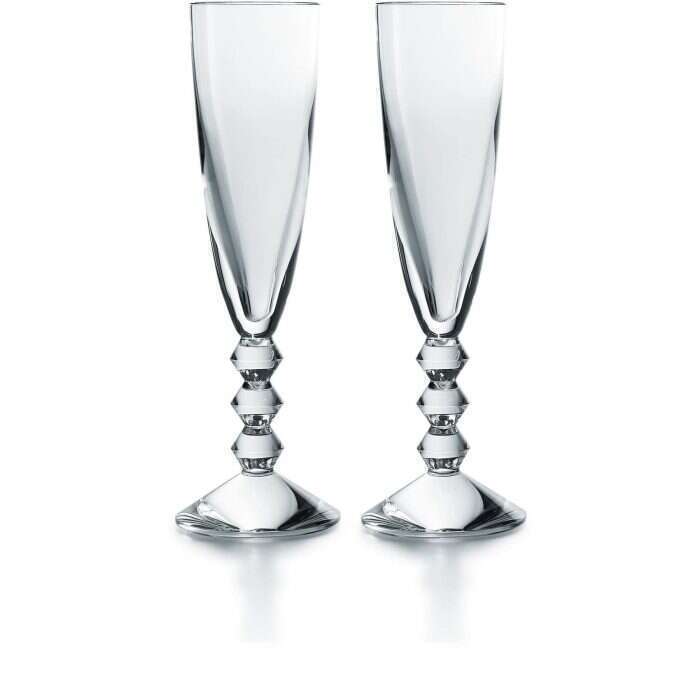 Gifting your mother with a bottle of prestigious champagne requires glasses equally as stunning to serve it in. Our favorites come from French fine crystal brand, Baccarat, which has been producing luxury barware, chandeliers and ornaments for over 250 years. The Baccarat Véga champagne flute features a sleek geometric stem with three stacked diabolo shapes, creating a modern yet classic style that would be at home in any crystal collection.
$450 for two, baccarat.com
[See more: A Guide to Ethical and Sustainable Design]
Chanel, Boy.Friend Watch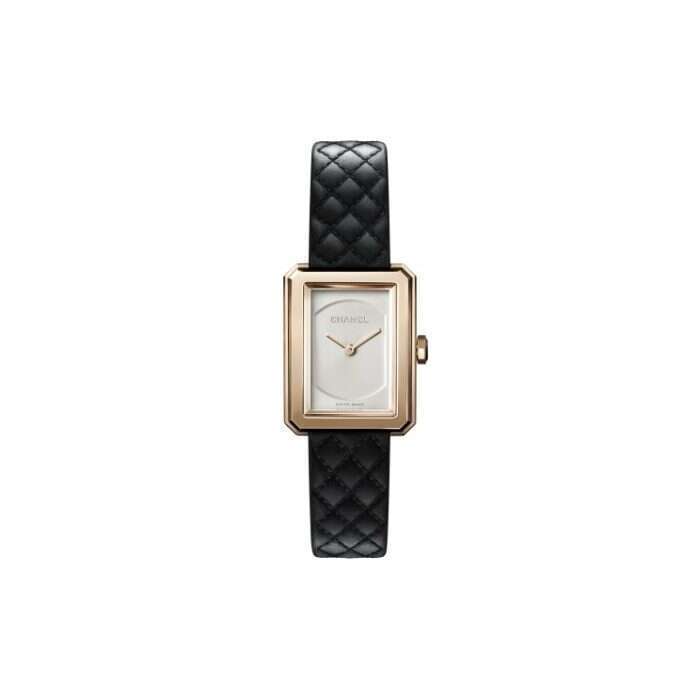 Chanel's iconic Boy.Friend watch has long been a fan-favorite; now, the luxury French fashion house has released a new version featuring a quilted leather strap and its signature 18K 'beige gold', which falls somewhere between the classic yellow and rose gold tones. Exuding the unmistakable class for which Chanel is so well known, the Boy.Friend collection combines femininity with a masculine edge to create a wearable timepiece, ideal for a meaningful luxury Mother's Day gift.
$11,950, chanel.com