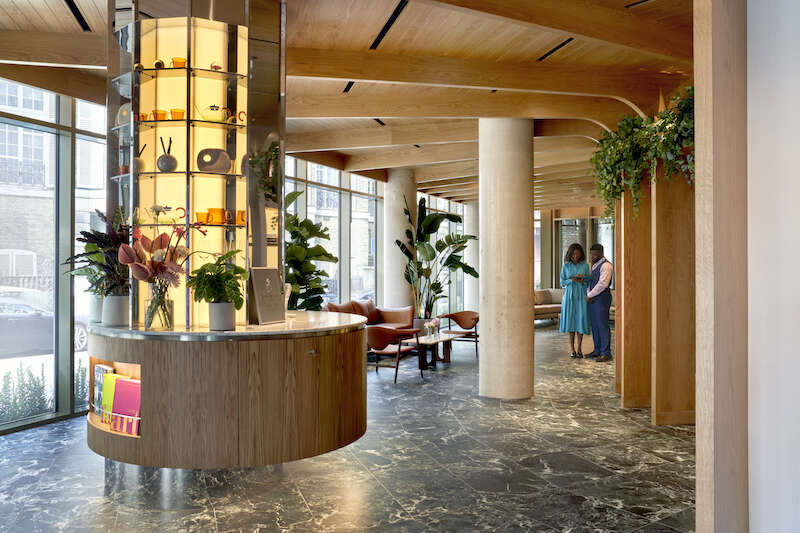 This year has been a bumper one for London, with a wave of new bars, hotels and restaurants making themselves comfortable in the English capital – and nowhere has this trend been stronger than in the luxury market. Among these new openings is The BoTree, a flashy newcomer just yards from Oxford Street.
The hotel opened on September 15 and has been loudly easing into its new home. Despite its showy exterior, at its heart The BoTree is really trying to position itself as a hotel that bridges the gap between the glamour of central London and the more down-to-earth local neighborhoods that form its core identity.
Service is impeccable, from the seamless, desk-free check in (completed with a glass of champagne in-hand, no less) to the dedicated host that serves every floor. On the ground floor especially, an army of smiley, iPad-wielding staff float around every corner, ready to help with any and every query – be it organizing a car or offering local recommendations.
[See also: The Peninsula Opens in London]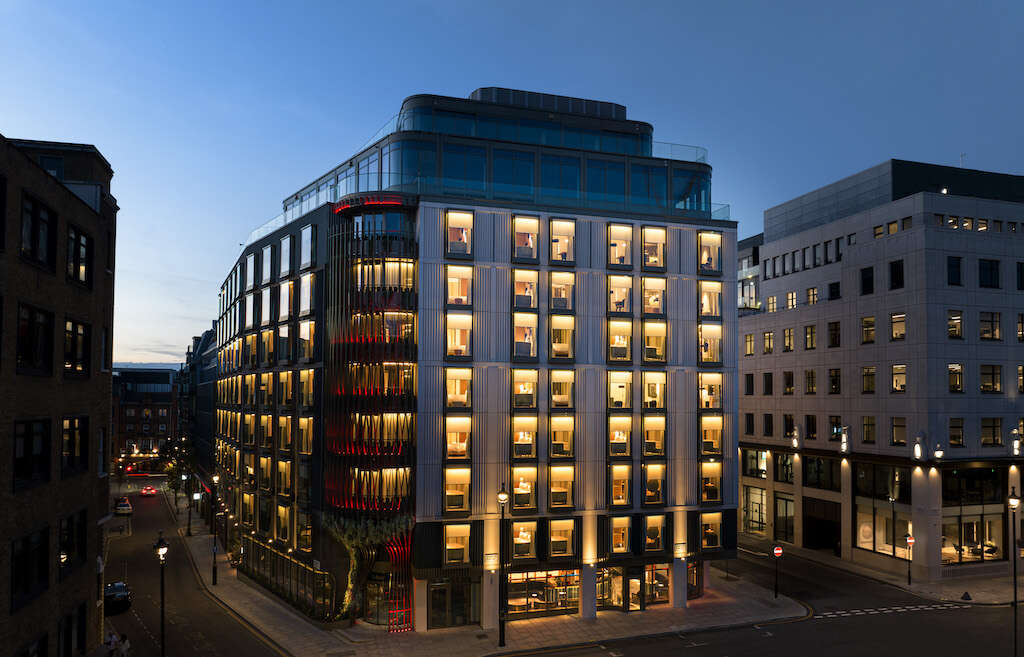 The one point where The BoTree currently falls a touch short is spa facilities, but you'll be pleased to hear that a subterranean wellbeing and fitness facility is currently in the works, with a grand opening slated for 2024.
[See also: The Best Urban Spas of 2024]
Stay
The BoTree has 199 rooms, including 30 suites. Each one is considerately laid out, with smart configurations making use of all space, even in the smaller rooms – a must in an inner-city hotel. 
Suites are sweetly named after the roads, street and areas surrounding the hotel. Even the smallest is spacious at 333 sq ft, and they go right up to 829 sq ft in the BoTree Suite. For group bookings, there's the option to make us of conjoining rooms, connected by a social bar area.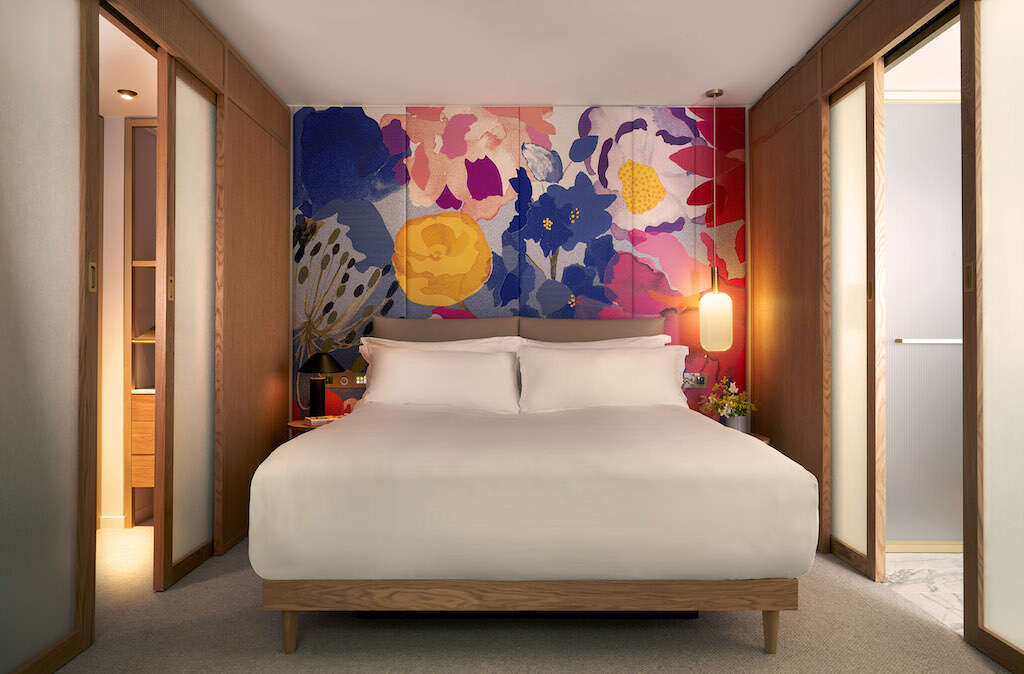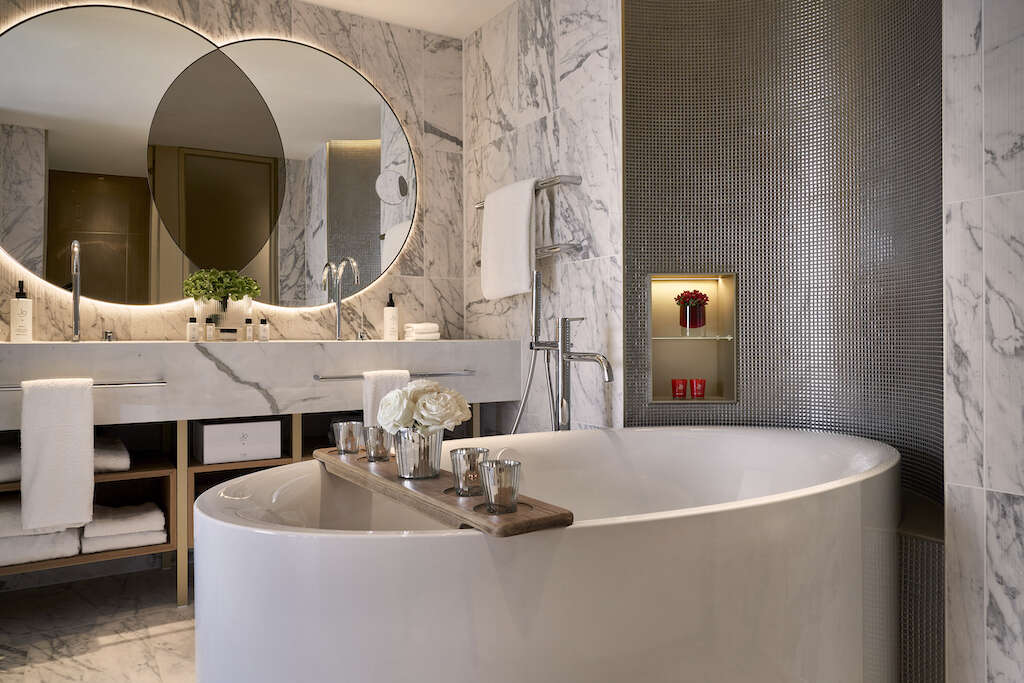 Once you're through the door, the suites are the kind that make you do a little 'Ooooh' as you walk in, with design from Amsterdam-based studio Concrete smartly mixing a cool neutral base with a few flashes of fun pastel tones – I especially loved the pistachio velvet chairs and bold pink headboards. Said beds are huge and impossible to get out of, with super-soft Eucalyptus Tencel linens and black-out curtains ensuring a sublime night's sleep.
The marble bathrooms are spacious, with deep, soaking tubs, underfloor heating, rainfall showers and twin sinks, but the real star is the dressing rooms. Straight off the Barbie Dream House drawing board, this unexpected extra is all mirrors and velvet, with pink tones and perfect lighting galore.
Additional in-room amenities go above and beyond, too. The mini-bar is stocked not only with the usual top-shelf brands but also some unusual treats like CBD softs and pre-mixed cocktails from black-lines; all suites have Sonos sound systems; and in that dressing room, there is not only a Dyson hairdryer but also, wait for it, a coveted Dyson Airwrap styler.
[See also: Mauro Colagreco on his Hotly Anticipated London Debut at Raffles]
Dine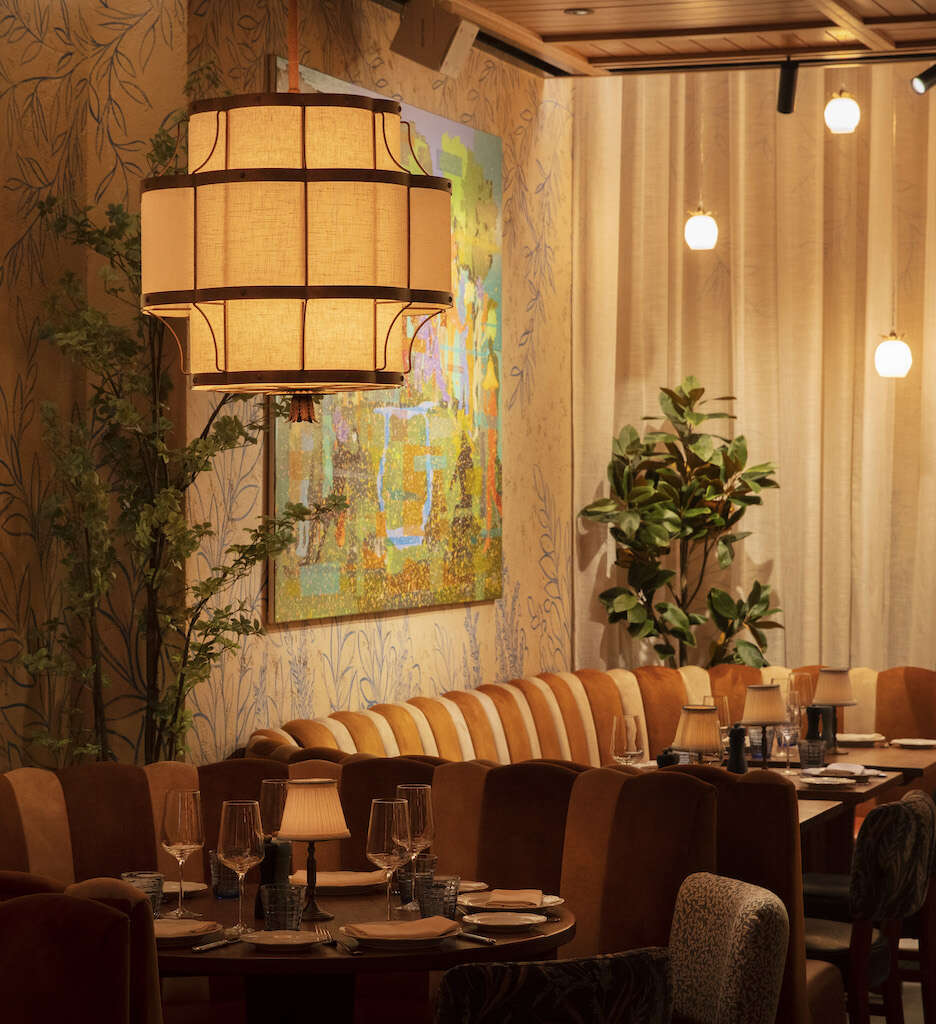 The BoTree is positioning itself as a real all-rounder and has got hospitality heavyweight Tao Group Hospitality (AKA the team behind Hakkasan) onboard to run its bar and restaurant program, bringing with them State-side favorite, LAVO.
Word has got out quickly and on a Friday night visit, it felt like every table was occupied. The restaurant is a brilliantly OTT affair: An enormous tree sits in the middle of the dining room, presumably in a bid to give an al fresco-style Mediterranean edge.
[See also: The Chelsea Townhouse Welcomes First Guests]
While many restaurants that go hard on the design can lack when it comes to actual food, LAVO delivers on all fronts. The menu is Italian to its core and shamelessly indulgent. On the appetizer list, light batter clings to shrimp, squid and zucchini on a piled-high portion of fritto misto, while the burrata is huge and gooey and swimming in olive oil. The selection of mains is long and varied, but don't miss the generous portions of steaming-hot pasta – the squid ink crab spaghetti is especially good.
After dinner, head over the The BoTree Bar – a cool, moodily-lit space with a weekend DJ and a creative cocktail list. Both the bar and LAVO have separate entrances away from the main hotel, reinforcing The BoTree's efforts to become a hub for locals, not just guests.
[See also: 1 Hotel Mayfair Marries Green Glamour with London Luxury]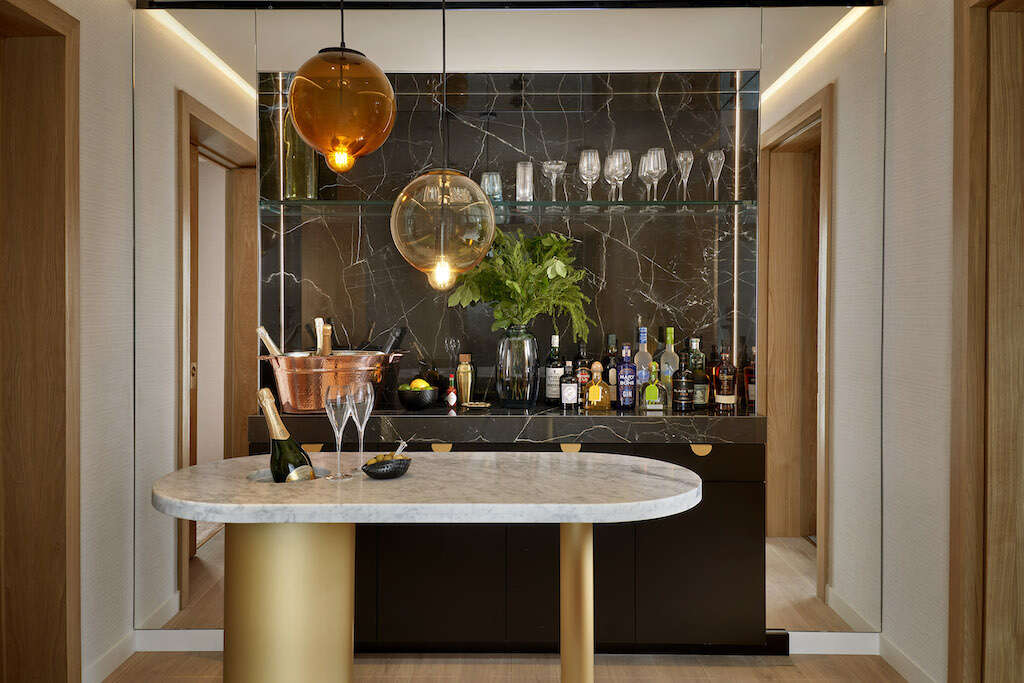 Explore
There is 'conveniently located' and then there is The BoTree. Found just feet away from Bond Street tube station and the bright lights of Oxford Street, the hotel is smack-bang in the middle of the action. (Don't worry – the rooms are very well soundproofed, so you'd never know.)
To the north of the hotel is Marylebone with its independent shopping boutiques, neighborhood restaurants and elegant architecture and, just a little further north, the green of stately Regent's Park.
To the west you will find the high-end glamour of Mayfair; head just a few yards east and you'll get to Soho – the bustling heart of London's theatre and restaurant world. I'm yet to visit a better-placed hotel in the city.
[See also: One Sloane to Welcome Guests in London's Chelsea]