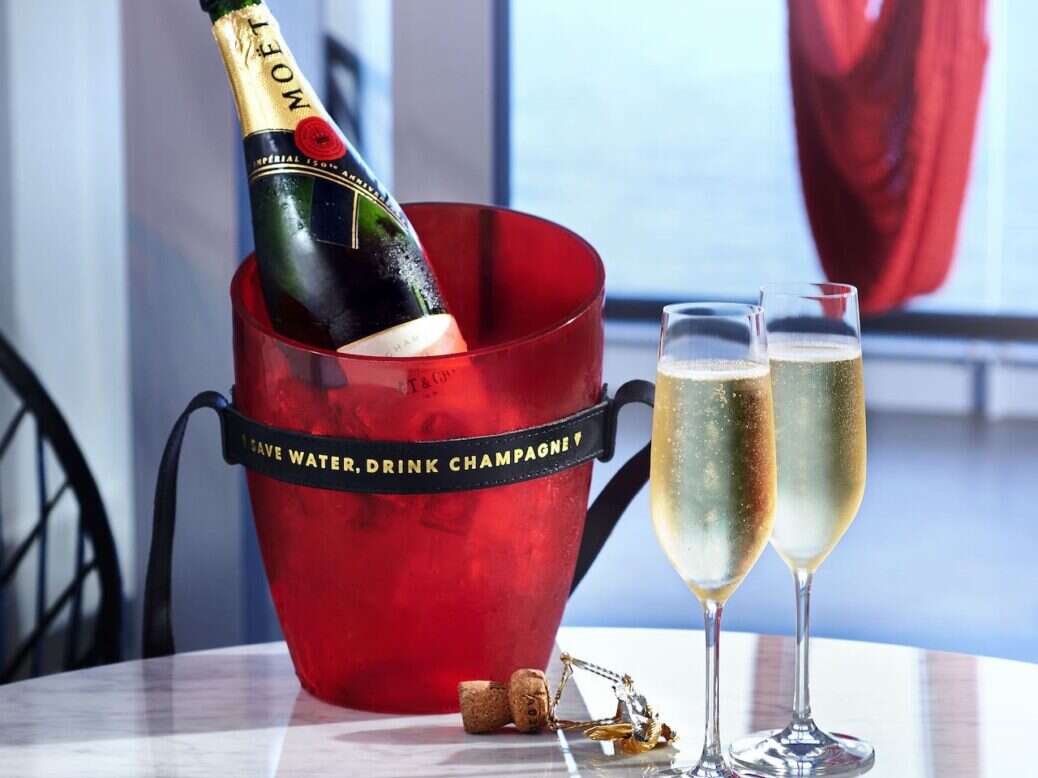 A few years ago I stood on a pier in Nice and watched a ship being christened. A crowd of eager cruisers and avid bystanders had gathered for the momentous occasion, which was lorded over by a prominent journalist overseeing the blessing as its official godmother.
Anticipation surged through the crowd as a bottle of champagne slid from the heavens on a zip line above our heads. As the bottle grew close to the ship, it shimmied and shuddered — the crowd gasped. Then the champagne slowed to a veritable crawl and hit the side of the ship with the gentlest of bumps — a thump so ineffectual, in fact, that the bottle did not break.
It just hung limply, having not succeeded in its job to launch the ship with good luck by sacrificial wine — not an auspicious beginning.
[See also: The Best Cruises in the World by Region]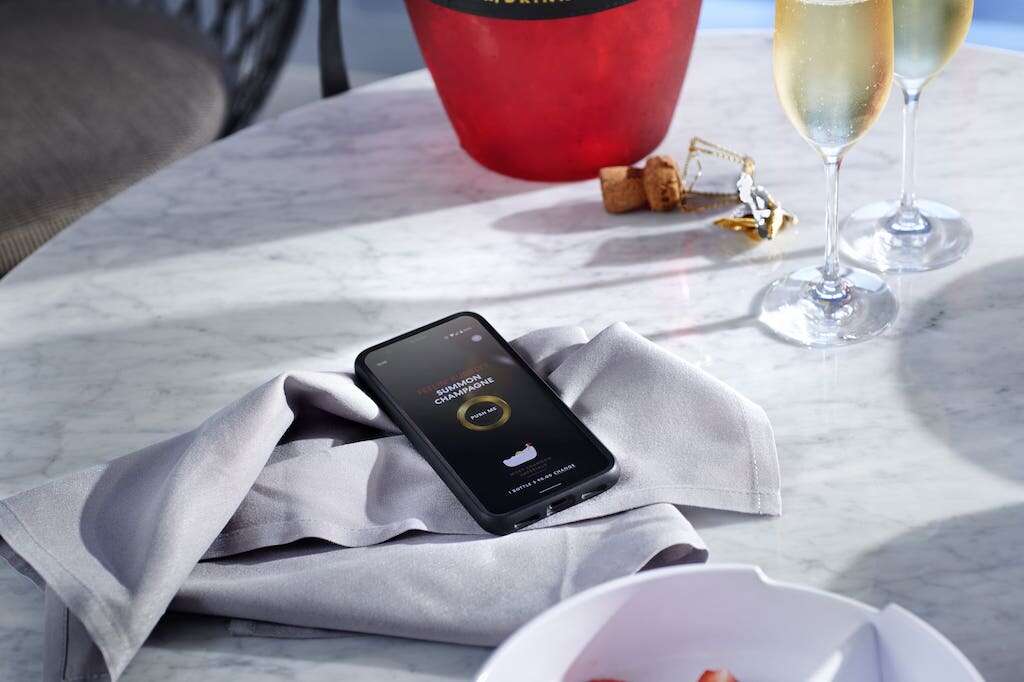 The throngs grew deadly silent. Until, incongruously and a bit inappropriately, I started to giggle, even guffaw. Then everyone laughed, clapped and cheered, and someone on the bow grabbed the bottle and shattered it across the side of the ship. Prosperity was restored.
The long-established, superstitious tradition of christening a ship for safe sailing goes back centuries. The Vikings, Phoenicians, ancient Greeks and Polynesians purportedly all had rituals to ensure smooth futures on the water.
But champagne only became the cruise world's ceremonial tour de force in the late 20th century, when Queen Victoria christened the HMS Royal Arthur in 1891 with a bottle of bubbly.
Today, cruise companies weave champagne into nearly every aspect of voyages, from naming ceremonies to arrivals to departures, including day-drinking opportunities for hedonism meant to amplify the languor of lazy days afloat.
[See also: The Best Luxury River Cruises]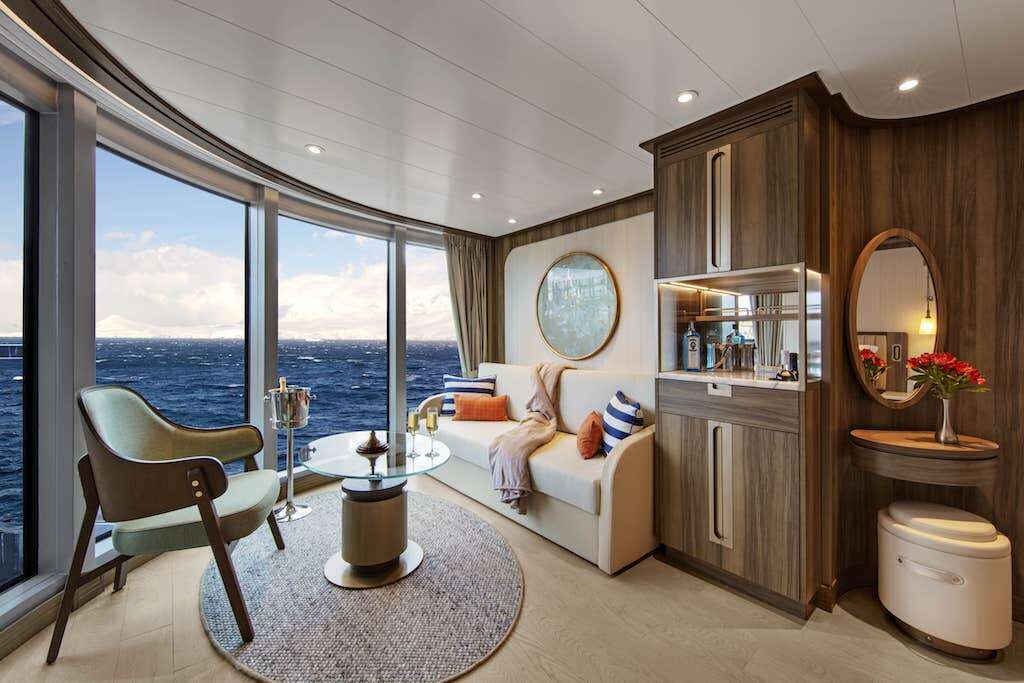 Take Virgin Voyages, whose Virgin Voyages app requires a mere jiggle of your phone to unveil a secret champagne button. Tap it to order up a bottle of Möet Chandon Impérial, which staff deftly uncork for your pleasure no matter where you are on board.
Seabourn welcomed Seabourn Pursuit, a brand new explorer-style ship, to its ranks this fall. Complimentary champagne is offered throughout its voyages — that includes a bottle waiting for you in your stateroom. Those craving a caviar accompaniment need only phone room service for quick conveyance.
Ever linking value to onboard sophistication, Oceania Cruises has instituted Simply More, a brand-new concept that promises included opulent amenities, such as pours of premium champagne (as well as top-of-the-line spirits, wine, craft beer and more).
As a bonus, Oceania Cruises's long-standing relationship with Dom Perignon ensures over-the-top champagne dinners on board both Marina and Riviera in La Reserve.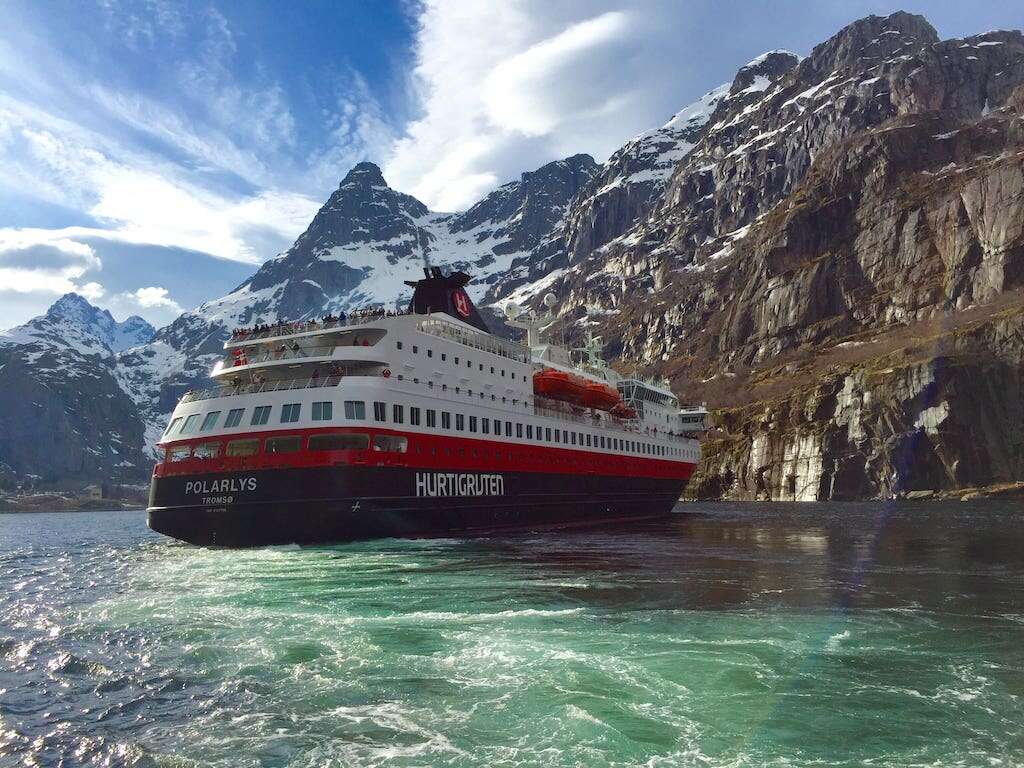 Captivatingly, 130-year-old Hurtigruten Norway revels in its mission to bring local foods, chefs and producers into its culinary offerings via its Coastal Kitchens concept. It has partnered with the UK's Rathfinny Wine Estate in Sussex for sparkling, méthode champenoise wine, collaborating to age 1,700 bottles on the seabed along Norway's coast.
The result? The world's first Arctic-water-aged sparkling wine. The project known as 'Havets Bobler' (Bubbles from the Sea) experiments with the theory that sparkling wine will age faster in darkness, amid cold temperatures below the water's surface.
Try it for yourself aboard Hurtigruten Norway's ships, where the wine reigns as the house sparkling, a favorite with dried, salted cod.
[See also: First Look Inside the Owner's Residence Onboard Explora 1]