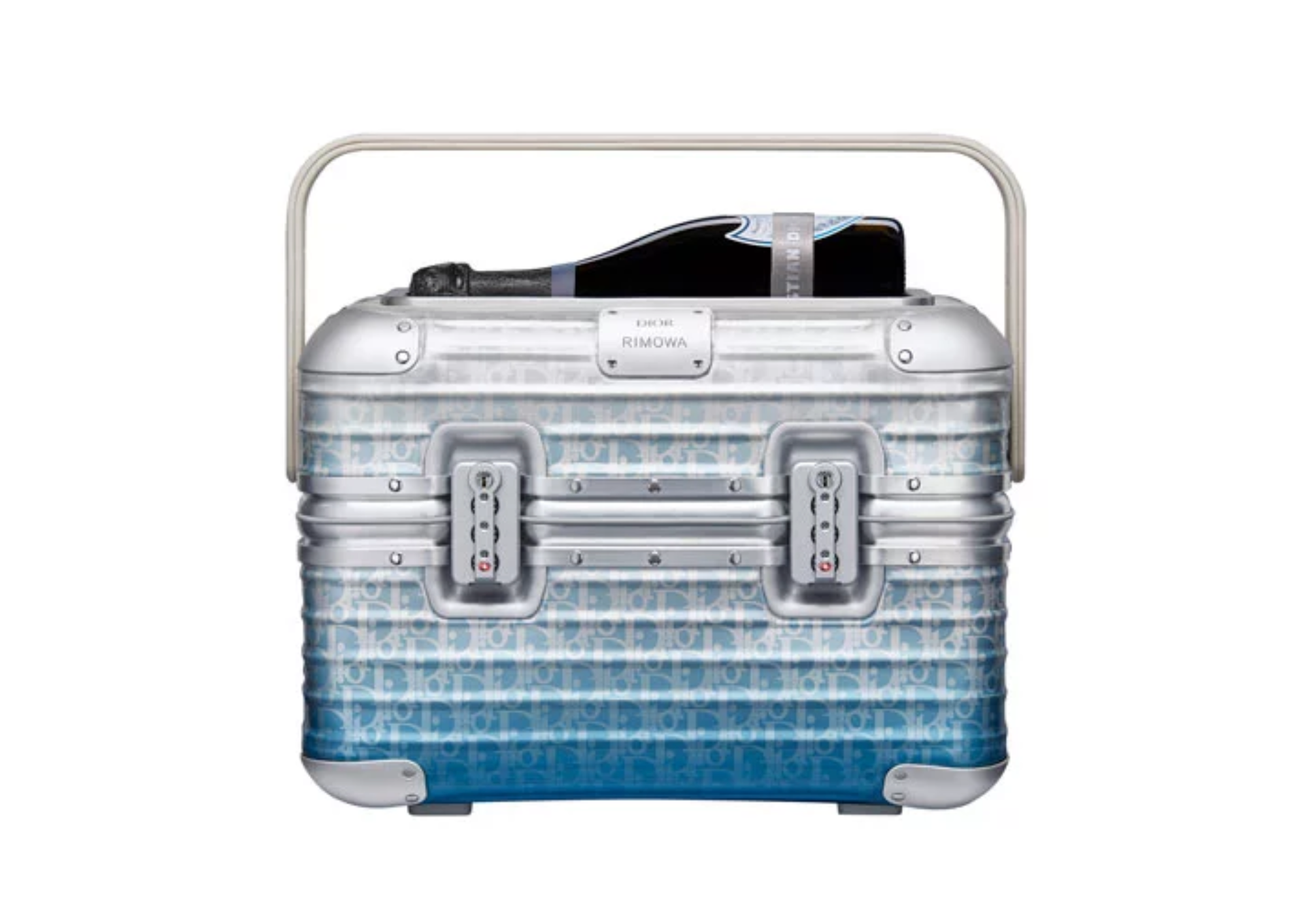 In this curated list of luxury design gifts, we celebrate the finest and most beautiful examples of heritage and craftsmanship. While some gifts may be forgotten before the holiday season is over, these are built to last through the generations and in time may even become family heirlooms.
Alexandra Llewellyn, Zodiac Backgammon Game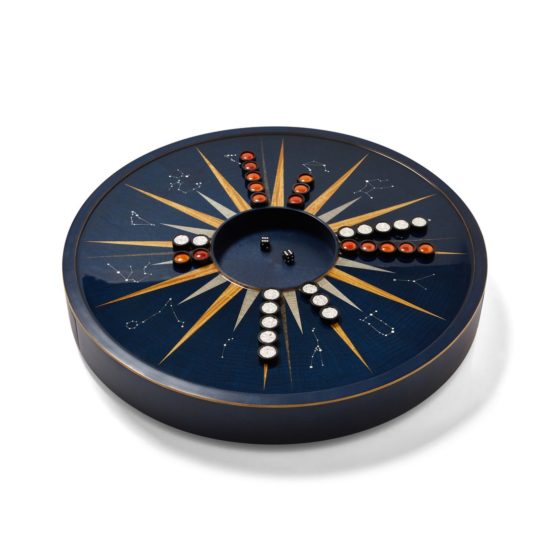 London-based games designer, Alexandra Llewellyn is known for her luxurious game boards (ranging from backgammon sets to playing pieces to poker) made with precious gems (like malachite, lapis, tiger's eye and more). Not only does each set look like a piece of objet d'art in your living room, but they can also be custom-designed to your preferences.
The Zodiac Backgammon Game is no different: It is inspired by astrology and has a unique round layout (not your traditional rectangular shape) and star constellations are crafted using mother of pearl and silver wire, inlaid by hand. Personalize them with your birthstones or order with custom engraving for your loved ones this season.
From $23,000, alexandrallewellyn.com
Berd Vay'e, Galaxy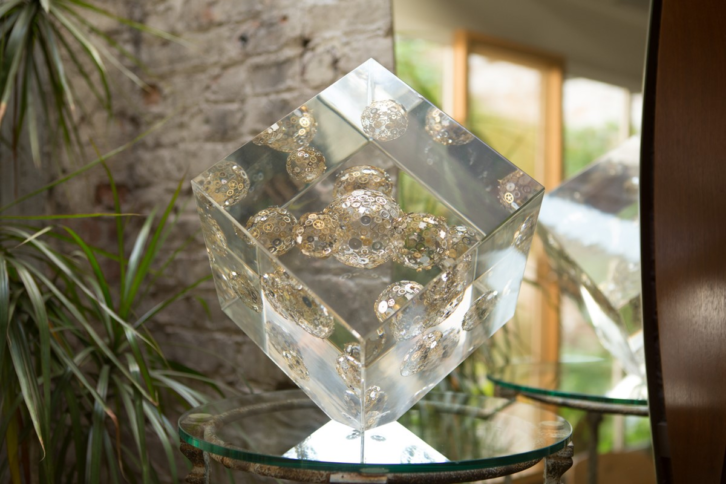 Berd Vay'e was founded in 2014 by fine jewelry and watch-industry veterans. Each sculpture uses up to 2,500 watch parts (each placed meticulously by hand) and is baked within a large lucite structure. The brand's latest creation, Galaxy, resembles floating orbs. The cube is 9.5 inches x 9.5 inches x 9.5 inches but makes quite a statement for both watch and jewelry lovers alike.
What's so special about Berd Vay'e sculptures is that each watch part comes from a vintage stopwatch once used in the military or in the railroad industry. There are plenty of other pieces, including an hourglass-shaped sculpture in plenty of sizes, as well as skulls. Each takes weeks to create and is sold in limited quantities.
From $6,900, berdvaye.com
Clos19, Bar Cart by Dimorestudio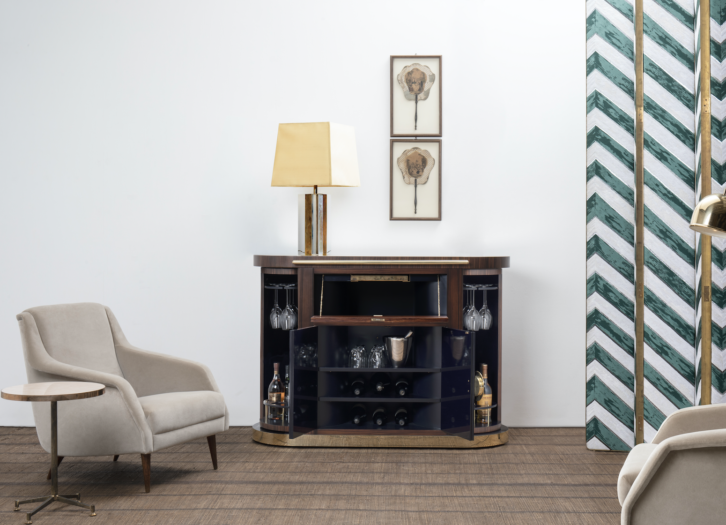 This limited edition bar cart was designed exclusively for the luxury wine retailer Clos19 and is a fitting home for even its most exclusive bottles. Inspired by 1960s design, the bar cart is made from dark wood and polished brass. It mixes classic elements from both Italian and French heritage to create a timeless piece of furniture that will fit seamlessly into any discerning person's living room.
Like the design, there has been no compromise with its function. Its revolving bases and internal shelves allow for an array of standing spirits and glassware while its concealed wheels allow for easy mobility. Each piece is hand-crafted to order by master craftsman in Milan.
$24,500, clos19.com
Hamilton & Inches, Sterling Silver Stag Head Helvelyn Ships Decanter
This beautiful ships decanter from Scottish silversmiths Hamilton and Inches would provide a fitting home to even the most treasured bottle of wine or spirit. Crafted by master silversmiths in Hamilton & Inches dedicated workshop, the sterling silver mounted stag's head-topped stopper is of the highest quality. The theme makes it an ideal home for a fine bottle of scotch whisky. Natural light shimmers through the crystal decanter, which would accentuate the golden hues of an aged single malt.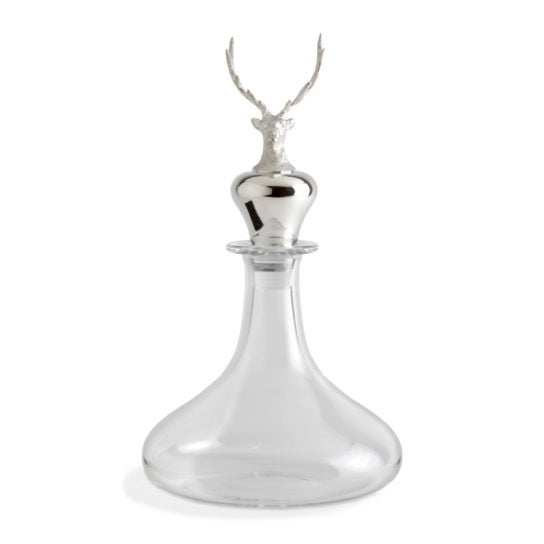 $1,810, hamiltonandinches.com
L'Artisan Parfumeur, Amber Ball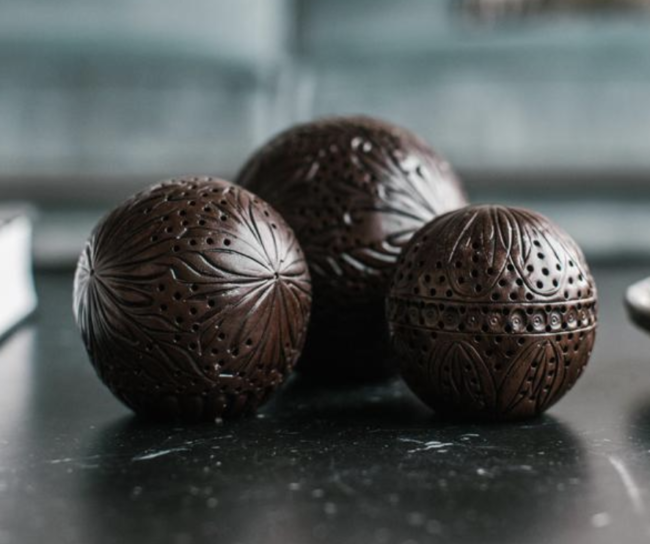 A fine example of French craftsmanship, the Amber Ball from L'Artisan Parfumeur is the result of handed-down knowledge through generations. Each ball is hand-carved by experienced artisans in northern France with every intricate detail carefully considered.
The spheres are designed to evenly distribute the delicate amber diffuser that sits within its center. Amber has been combined with vanilla, patchouli, tonka bean, benzoin and incense to create an oriental and sensual blend that has been a best-seller since 1977.
$460 for 200g, artisanparfumeur.com
Rimowa, Dior Champagne Case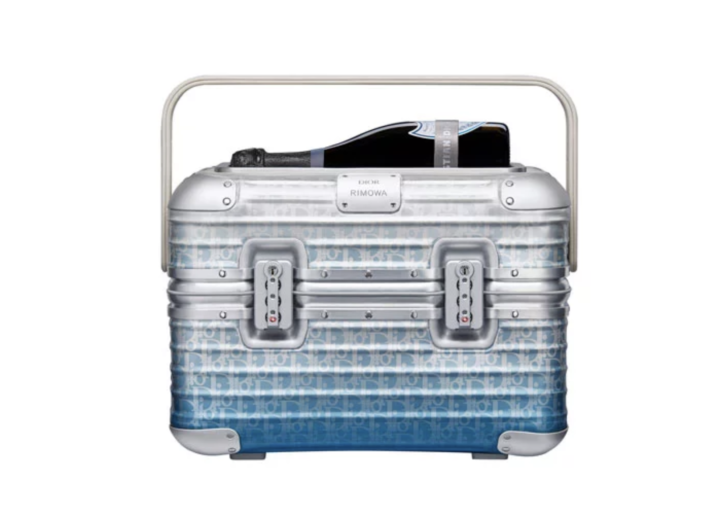 Rimowa and Dior, two brands synonymous with luxury and high fashion, came together to create an ultra-exclusive luggage line. The collection was put on display in a Paris pop-up earlier this year, but the models are still available for special order.
Our pick is the champagne case, a price-upon-request piece containing a leather ice bucket and champagne flutes. Each order will be delivered fully loaded with six bottles of Dom Pérignon. Designer Kim Jones told Vogue his ambition was to create something truly decadent and in that she has succeeded.
Available exclusively by special order, rimowa.com
Baccarat, Harcourt Clock Abysse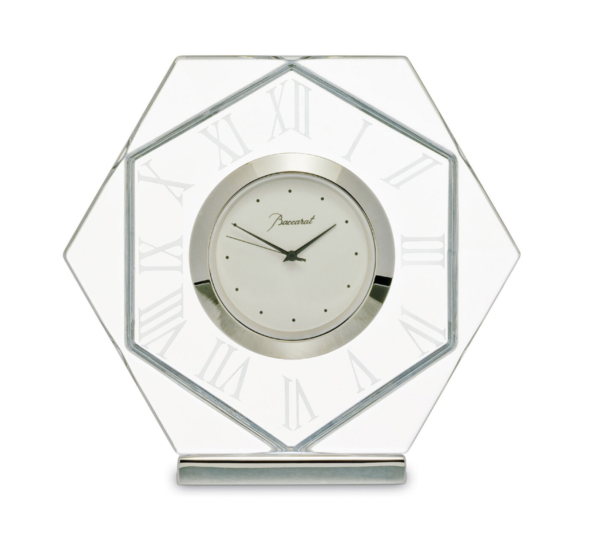 They say a wristwatch can tell you more about a person than any other accessory. As we may spend months choosing the right timepiece for our wrist, we may neglect the importance of a distinguished clock.
The Baccarat Harcourt Clock Abysse has been designed to elevate even the most sophisticated households or offices. The clear crystal allows light to shimmer through, bringing the kind of translucent beauty that comes with any piece of Baccarat crystalware.
$975, us.baccarat.com