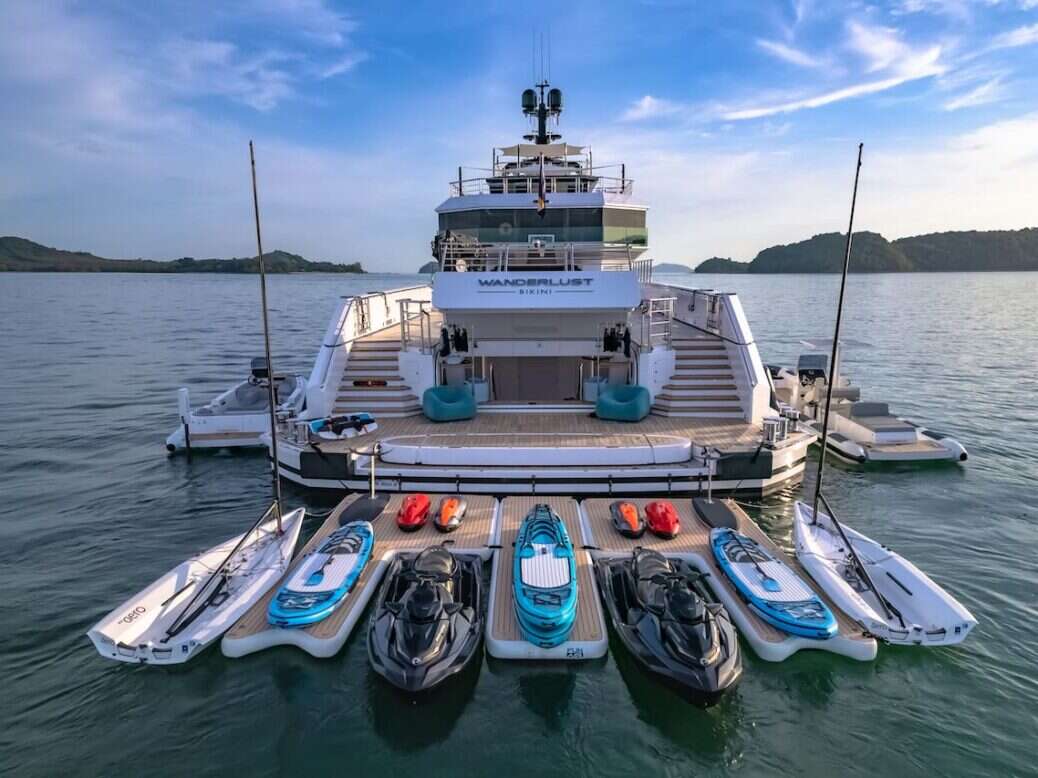 The superyacht demographic is changing dramatically. According to SuperYacht Times, in just a few years, 60% of the luxury market will be made up of millennials — a proportion of whom will also therefore be the superyacht owners of the not-so-distant future.
On average, yacht owners are now 10 to 15 years younger than two decades ago, and their average age is projected to lower to between 30 and 40 over the next decade. Known for their digital activities, this new wave of yacht owners is already influencing the yachting industry, bringing something new and transforming it into a more socially and environmentally responsible experiential pastime.
To resonate with this new demographic, the industry is adapting its offering in every area. From a yacht's design, build and marketing to the ways in which delivered yachts are marketed for sale and charter, it is those in the industry who embrace the change who will have the competitive edge and thrive in years to come.
[See also: The World's Most Exciting Superyacht Concepts]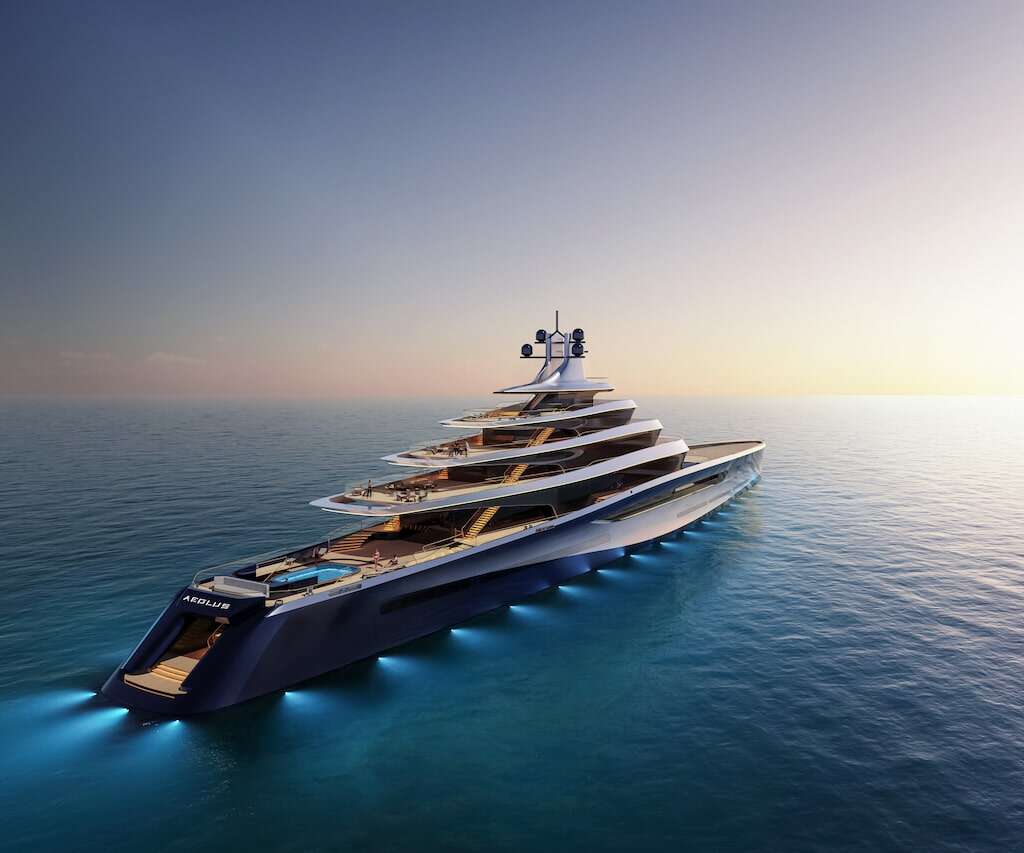 Ultimately, future success will belong to the yacht builders who can best cater to the younger mindset of yacht owners. For the Dutch shipyard Oceanco, it's about adapting to the shared beliefs and behaviors of their clients.
"There is much more focus on enjoying experiences and connections with the people around us than there is on materialism and status symbols from the past," says Oceanco's group marketing director Paris Baloumis.
"Of course, there are many clients and potential clients that fall into this 'young' mindset who are over 40, but there are also younger buyers out there. An identified trend is called 'Gen Alpha Design,' whereby kids of millennials and Gen Y are influencing their parents' decisions, so we also need to factor them in when we are designing and marketing a yacht."
Technology
Millennials and the more recent Gen Z group have grown up in the cradle of technology; as a result, they want their superyacht experience to be as technology-driven and connected as their home life. Fortunately, this is an area in which superyachts excel, with advanced safety, navigation, automation, connectivity and entertainment systems having come on in leaps and bounds in the last decade.
"The latest entertainment and sound systems on board are an absolute must for our clients," says Frances Edgeworth, charter broker at Fraser Yachts. Across the board, however, having a reliable and fast internet connection is usually of paramount importance. "As a result of the fact that owners expect to be able to work from their yacht 24/7, connectivity really is crucial."
Richard Lambert, head of sales at Burgess, agrees: "Whilst their yacht is a haven for quality time on board with family, there is an absolute necessity to be able to work effectively when required. Post-Covid we have seen clients spending extended periods on board, and as a result the yacht has also become a place to work efficiently and effectively away from the office."
[See also: How the Spectacular Superyacht Scout is Making Waves]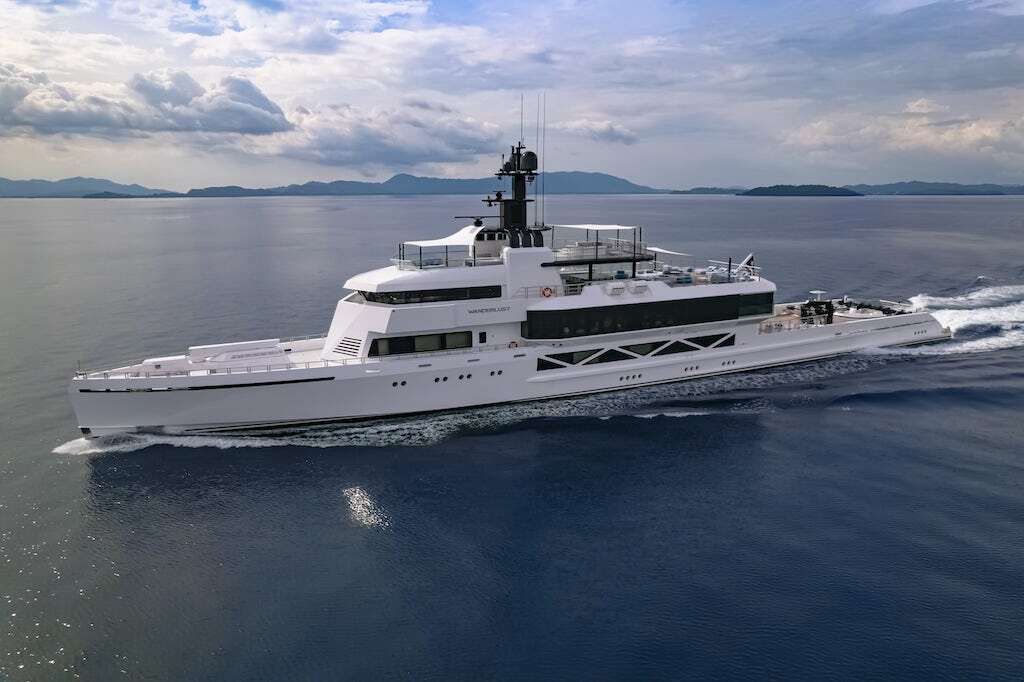 Wanderlust by numbers
LOA: 279.8 ft
Top speed: 23 knots
Cruising speed: 17 knots
Number of crew: 21
Number of guests: 12
The way in which the industry communicates with clients has also changed. All marketing materials are now mobile friendly, while the way in which the shipyards and brokerage houses market their yachts has moved on, too. "We have developed a greater range of tools, including virtual-reality 360 tours that appeal to a younger audience," says Lambert.
And when it comes to communicating with clients, traditional calls and emails may still be preferred, but WhatsApp and social media channels are increasingly popular with the younger generation, and even with some older owners — from apps for clients to access their itineraries, preferences, yacht and crew details to trackers that show you where your friends' yachts are.
Wanderlust available in French Polynesia in summer from $960,000 per week plus expenses. Contact charter@burgessyachts.com, +44 207 766 4300, burgessyachts.com
Ownership
There hasn't only been a significant shift in buyer behavior and ownership of yachts, but also in the way that a client might work their way up to yacht ownership.
"Back in the day, many owners would build up to owning a yacht of the scale that we build at Oceanco by owning three or four smaller yachts beforehand, but that has changed over the years," explains Paris Baloumis. "These days the younger generation will often have chartered before deciding on ownership, rather than working their way up from a smaller boat to a large Oceanco, for example."
Some reports have also claimed that the younger generation also prefer fractional ownership to full ownership, but in talking to the experts, it seems that shared ownership structures have never really worked in the superyacht industry.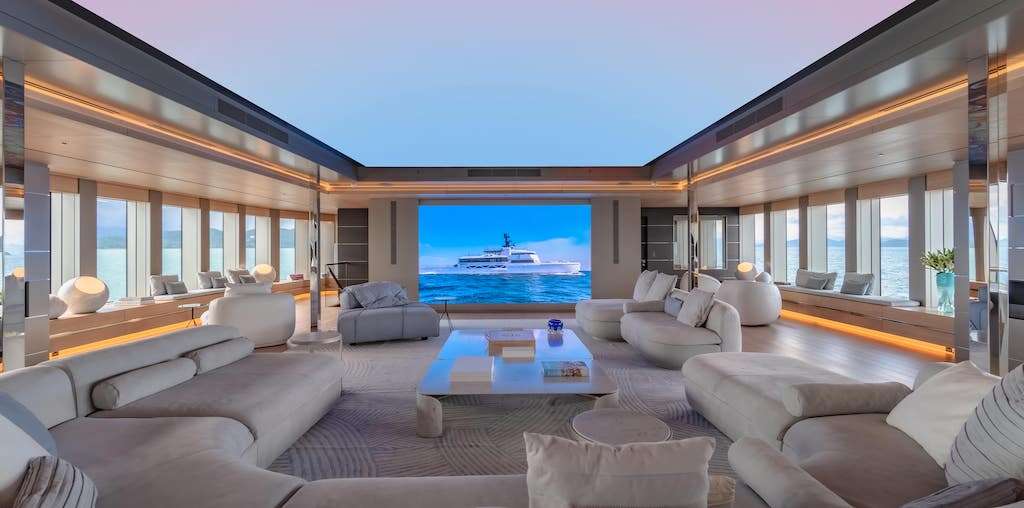 "Every couple of years we will hear about a new fractional ownership program, but they never seem to take off," says Simon Goldsworthy, sales broker at Edmiston.
"Yachts are primarily used at certain times of year, and many owners are tied to school holidays, so if everyone wants the yacht in July and August that's a problem; someone is going to be disappointed or at the least inconvenienced.
[See also: Meet the Elite Traveler Eco Superyacht by Heesen]
"Owning a yacht, rather than chartering one, allows for flexibility and choice — choice over dates, choice over destinations, even choice over the crew that will greet you when you arrive. Don't like the food? Change the chef. Don't like the carpet? Change that too. See a new toy you like the look of? Buy it for the yacht. That's the real beauty of ownership."
Cruising patterns
One of the demands of the younger generation is the desire to travel to remote destinations — like the Andaman Sea on board Camara C. According to Espen Oeino, they do not want to be restricted to popular and well-trodden cruising grounds, but instead have a desire to explore the world and the boundaries of what their yacht is truly capable of. However, this is only in relatively small numbers.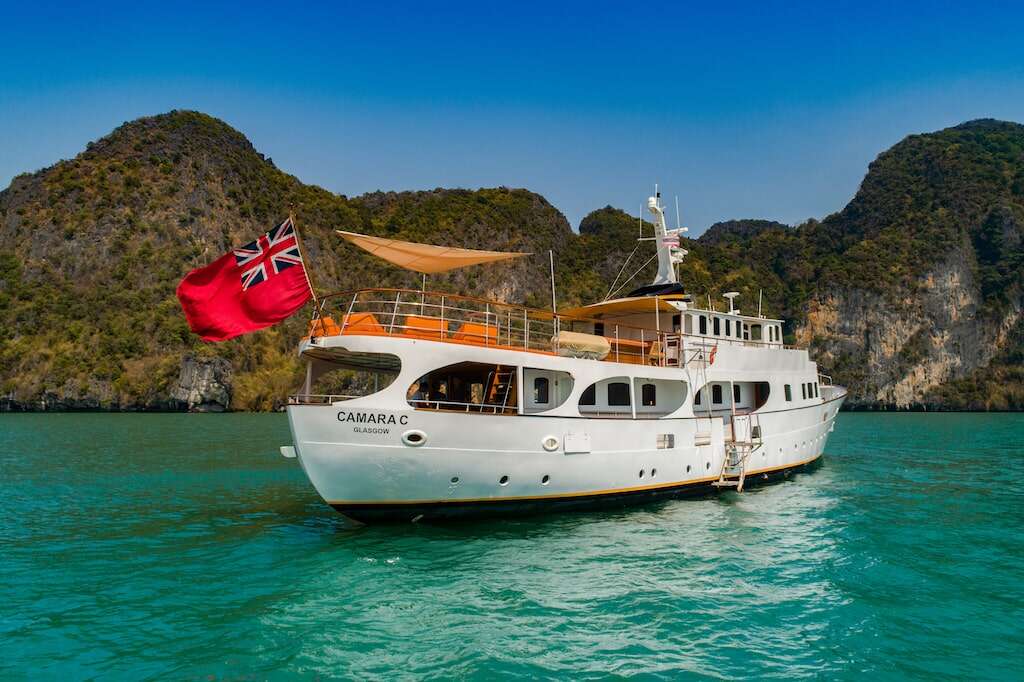 Carmara C by numbers

LOA: 105 ft
Top speed: 11 knots
Cruising speed: 10 knots
Number of crew: 6
Number of guests: 12
"Although we have seen a slight increase in owners wishing to go further afield, the traditional cruising grounds still dominate the itineraries," says Richard Lambert, head of sales at Burgess. This trend is also reflected in the charter market.
"The main change that we have seen in bookings from younger clients — approximately 45% of our charter clients are under 40 years old — is in the destination choice," says Frances Edgeworth. "Some of our younger clients are looking to get off the beaten track and have an 'adventure' charter."
And, for those new to charter, it seems the hotspots of the Mediterranean remain as popular as ever. "A lot of our younger clients are new to charter and care more about the yacht than the location, initially," says Vicky Whitehouse, charter broker at Fraser Yachts. "I find, they start off with a fantastic yacht that does the milk run, and then they start expanding their horizons."
Camara C available in the Andaman Sea, Gulf of Thailand from $66,000 per week. Contact yachtcharter@fraseryachts.com, +377 931 004 50, fraseryachts.com
Responsible yachting
It is important that the industry takes advantage of the aforementioned Gen Alpha Design trend, but it also must align with a strong message of sustainability. "People don't want to travel to fragile ecosystems and then contribute to damaging them in the process," says Paris Baloumis.
To attract this younger generation, shipyards need to accommodate such demands by creating ocean-going hulls, engines and multifunctional equipment, as well as yachts with increased fuel efficiency. The younger yacht owner is looking to match his or her value set and enjoy responsible yachting.
"We now discuss alternative propulsion systems and sustainable technologies on board in almost every customer meeting," says Michael Breman, sales director at Lürssen. "Five years ago, customers were not willing to spend more money on sustainable technologies or to give up some space on the yacht. Today, all options are discussed and more budget and space are given to them."
Leading shipyards have responded by building diesel-hybrid motor yachts, and a number have invested in future propulsion systems. Lürssen is leading the charge in this area with its research into fuel cell technology, with hydrogen being the preferred element. The shipyard currently has a yacht in build, Project COSMOS, that will have a fuel cell installed, due for delivery in 2025.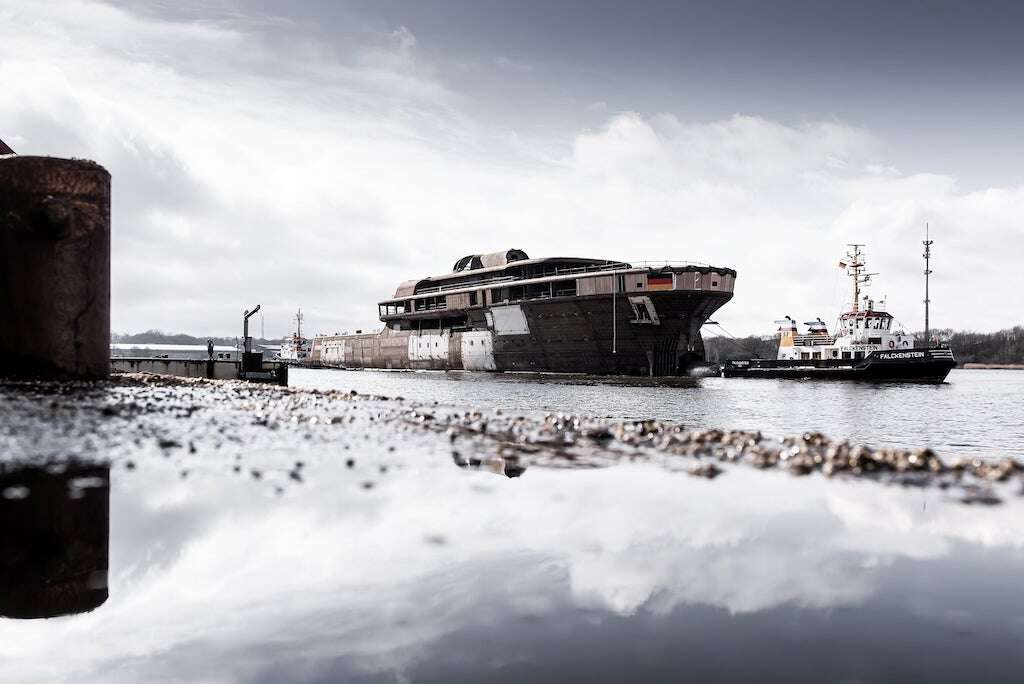 "The yacht will be able to anchor for 15 days or cruise 1,000 nautical miles at a slow speed, completely emission free," says Breman. "The client is younger and a real pioneer."
Breman believes that the biggest challenge the industry faces is having a combination of technically prepared, future-ready shipyards and owners who dare to be different.
"Perhaps it is the younger generation who will lead the charge in this respect. The biggest part of the word 'revolution' is 'evolution'," says Breman. The sailing yacht market is also enjoying something of a resurgence in popularity.
"The bridge between catamarans, sailing yachts and motor yachts is closing in, with more of these designs becoming more prevalent," says Thomas O'Nial, sales manager at Camper & Nicholsons. "Younger clients are more concerned about their global footprint, so sailing yachts are also often a clear choice."
Simon Goldsworthy agrees: "In the past, your average sailing yacht owner was a 60-something-year-old looking to retire. Recently I have been working with much younger clients, many with younger children, and often from finance and technology backgrounds who have reevaluated their priorities and how they wish to spend their time away from work."
The stats support this — just a few years ago the average age of Edmiston's clients was between 55 and 65 years old. This has now fallen to between 45 and 55 years old, with the fastest-growing segment of owners being Fintech entrepreneurs who are not yet 40.
"Discussions on new projects are starting much earlier in clients' working careers," says Goldsworthy. "They're no longer waiting until they sell their company to enjoy their wealth."
Design
Superyacht designs today need to house toys and equipment that enable the new generation of owners to enjoy every terrain, be it water toys for the Mediterranean or, if space allows, even exploration vehicles for the Arctic.
"The larger yachts have dedicated spaces for every toy imaginable, including everything from snowmobiles and helicopters to submarines," says naval architect Espen Oeino. Aside from room for toys, many clients are starting to request yachts that blur the lines between interior and exterior spaces, as seen with Illusion V.
"There is a clear desire with clients to reconnect with the sea, and this is evident from some of the newer designs," says Benjamin Bensahel, sales broker at Camper & Nicholsons. The majority of superyachts are used in warmer climates, where clients spend all their waking hours out on deck.
"I see the next generation of yacht designs reflecting a similar open-plan style to a Bali beach house," says Oeino. "Layouts leaning towards more external living spaces with roof structures and glass panes to protect guests from direct sunshine, wind and rain, with air conditioning only in the guest cabins."
Given that most energy consumption on board yachts is used for the hotel load, of which around 50% is for air conditioning, a reduction in internal spaces that are air-conditioned but often not used also plays to the younger generation's desire to protect the environment. There remains the gourmet element that superyachting provides, with owners and their guests experiencing some superb dining experiences while on board, but in a less formal setting than the typical formal interior dining area of years gone by.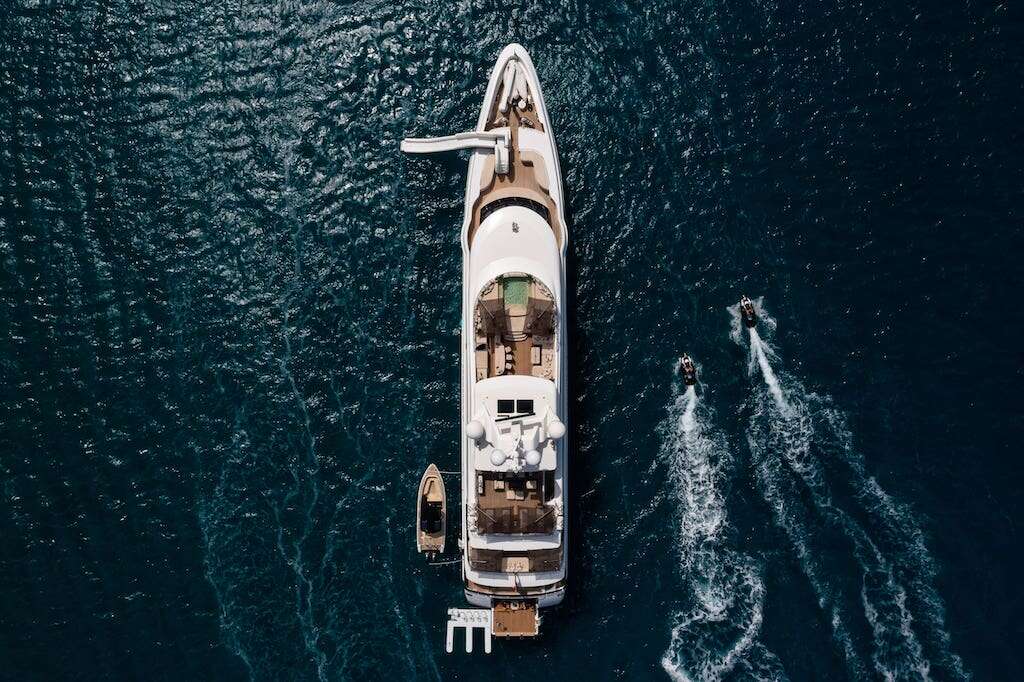 Illusion V by numbers
LOA: 190.3 ft
Top speed: 15 knots
Cruising speed: 12knots
Number of crew: 14
Number of guests: 12
Jim Dixon, managing partner and creative director at London-based Winch Design, has also found that many clients are asking for more informal social spaces, stepping away from the formal dining and entertainment areas traditionally found on older yachts.
"These trends are showing a true desire to switch off when at sea rather than continuing with formal, businesslike entertaining," says Dixon. Designer Dickie Bannenberg concurs: "Exterior spaces which enable relaxed, sociable and active living are top of our clients' wish lists," he says. "There is less formality everywhere in life — not just in yachting."
Similarly, the younger generation prefer to have less flashy vessels. "There is a tendency among the younger generation to avoid being associated with opulence, to tone it down," says Oeino.
"This is often reflected both in the design of the superyacht structure, with many new yachts having an explorer profile or more rugged appearance, and carries through to the less ornate and more casual interior design."
Indeed, Oeino thinks that the pressure on yachting from a sustainability point of view, as well as the association with wealthy oligarchs owning megayachts, will lead to several younger owners looking to build smaller, less ostentatious vessels that are simpler in appearance. "I believe that we will see owners wanting vessels that are not kitted out as luxury yachts, but that simply allow them to be on the water, having fun."
Winch Design has witnessed this kind of restraint in interior design for a number of years now.
"Currently our clients are seeking more contemporary, open-plan spaces, with huge expanses of glass allowing light to flood in and the guests to feel close to the natural world around them," says Dixon.
"We are also noticing a continuous step back from the traditional, shiny and ornate interiors that have adorned the waters for years, with a preference for a more natural client brief, requesting a more pared-back design with warm interiors, using light woods, stones and natural materials that result in clean and fresh spaces."
Illusion V available in the Mediterranean in summer and Caribbean in winter from $350,000 per week, plus expenses. Contact Barbara Dawson, senior charter broker, camperandnicholsons.com, +1 561 655 2121, camperandnicholsons.com
This article appears in the 05 Jun 2023 issue of the New Statesman, Summer 2023