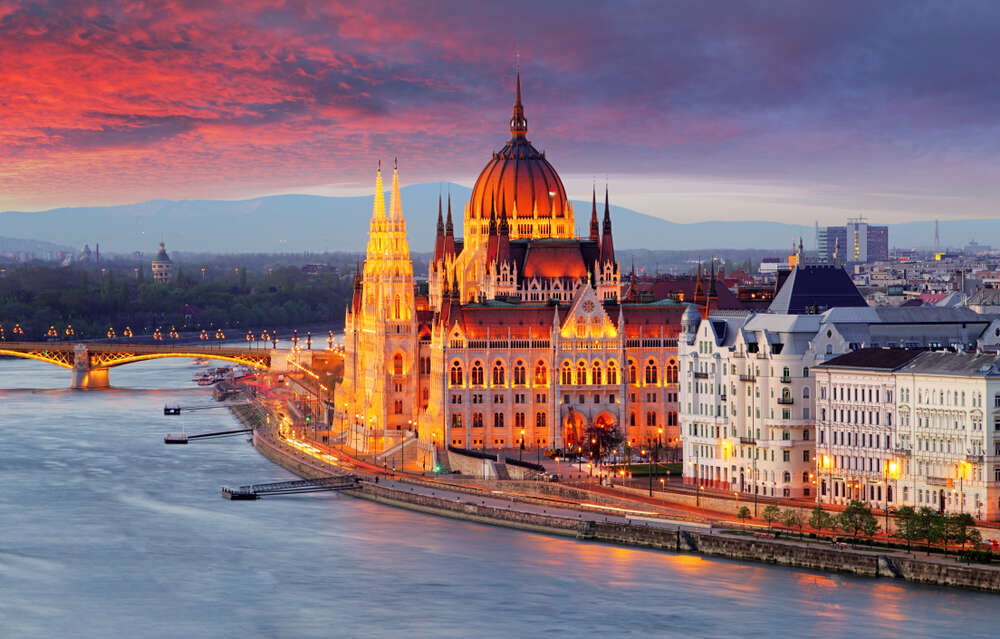 The capital of Hungary is teeming with excellent fine dining businesses. Budapest's greatest restaurants are heavily influenced by the city's diverse history. For instance Jewish people formerly made up 23% of the population, suggesting that Budapest has some of the best Jewish food outside of Israel.
Traditional Hungarian cuisine has been given a contemporary European twist, despite the country's former renown for its hearty eastern European stews. Along with making some of the best wine in Europe, Hungary is renowned for its outstanding gastronomy.
They are most known for producing Tokaji wine, of which the two most well-known varieties are a sweet dessert wine made from noble rot grapes and a mineral-rich dry white wine similar to Sauvignon Blanc. Hungary is well known for its nectar-like dessert wine region, which King Louis XIV and former Hungarian Kings both adored.
Here are the best eateries in Budapest, according to Elite Traveler.
[See also: Inside the Newly Renovated Matild Palace, Budapest]
Costes Restaurant
In March 2010 Costes Restaurant received a Michelin star, becoming the first Hungarian restaurant to receive such an honor and only the second in the Central European region. Costes continues to win local and international awards.
Stylish and elegant, Costes Restaurant is all about forgetting the outside world for a couple of hours. Its  Portuguese-born chef Miguel Rocha Vieira adds touches of his home country to Hungarian-inspired dishes. The service is flawless and friendly, and dishes are prepared with the finest fresh ingredients.
Its sister restaurant, Costes Downtown,  also boasts a Michelin star.
Onyx
At this Hungarian-owned restaurant, the emphasis is on quality domestic ingredients and appropriate Hungarian wine selections.
The chefs here offer a truly gastronomic journey that showcases international flavors and renewed Hungarian cuisine. As a result, Onyx restaurant has gained a reputation as one of the best restaurants in Budapest, with the acknowledgment of the Gault & Millau restaurant guide and one Michelin Green Star.
Spinoza
This very attractive sidewalk café in the Jewish district is a popular destination for dining as well as for relaxing during the day.
The venue includes both an art gallery and theater, where events take place from September to May, along with a restaurant and coffee house. The food is an unusual and tastebud-tingling hybrid of Hungarian and Mediterranean. There's live music every night from 7 pm and a Klezmer concert every Friday evening.
Babel
Creative young chef Istvan Verestakes inspiration from Hungarian tradition and his Transylvanian roots to produce innovative and often playful dishes made with natural ingredients such as nettle, hay and seaweed.
The Michelin-starred restaurant is housed in the historic Piarist Gymnasium. The stylish dining was revamped by Babel's owner when they moved-in in 2015 but the walls were kept in their original state and still display the scars from the great flooding of Pest in 1838.
Nobu
Enjoy and explore Nobuyuki Matsuhisa's modern Japanese cuisine where traditional Japanese techniques are fused with South American flavors.
Nobu Budapest is located in the center of the city and offers a private room for parties of up to 16. The restaurant has attracted a host of famous names and faces, including Brad Pitt and Angelina Jolie, Lady Gaga, Keanu Reeves and Robert de Niro.
Rézkakas Bistro Easy Terasz
Rezkakas, located in the heart of Budapest, has become one of the most distinctive and elegant restaurants in the Hungarian capital.
The menu is characterized by traditional Hungarian cuisine, and live music plays in the background as diners enjoy well-plated and generous dishes.
Located in the enchanting Fisherman's Bastion, one of the city's best-known landmarks, Halászbástya Étterem towers over Budapest's historic castle district.
The views are amazing, but the food is the real treat and coupled with first-class service the experience is simply flawless. While the interior design, with its restoration in recent years, is considered a masterpiece, it is still worth taking advantage of the delightful roof terrace.
Spoon
At the foot of Chain Bridge, just in front of Buda Castle, you can find a specially designed, 246-foot boat restaurant on the Danube called Spoon.
The fusion cuisine is exceptional and thanks to its 600 seats, the restaurant offers various possibilities for special events such as weddings, press conferences, private parties and fashion shows. Celebrity clientele have included Lewis Hamilton, Paris Hilton, Arnold Schwarzenegger and Shakira.
Stand
Stand is the fine dining offshoot of Budapest's much-loved Stand 25 eatery by local celebrity chefs Szabina Szulló and Tamás Széll. Quickly garnering critical acclaim, it was awarded a Michelin star within nine months of opening.
The chic dining room offers a glimpse into the glass-fronted kitchen where a team of talented chefs create modern Hungarian dishes using sustainably sourced regional ingredients.
Borkonyha Winekitchen
This wine-oriented restaurant serves cuisine fusing French-style bistro fare with the Hungarian cuisine of a contemporary family restaurant. This eatery was awarded one Michelin Star thanks to its innovation and creativity.
The fortnightly menu is based on fresh and daily purchased ingredients. Many of the 200 wines are offered by the glass, and many are from local producers.
Rumour
Chef Racz Jeno settled back in his hometown after exploring the globe to open this distinctive one-Michelin-starred eatery called Rumour. It has mirrors, concrete walls, and a counter with 21 seats that wraps around an expansive, open kitchen. Red leather chairs and tablecloths provide color, and contemporary music enhances the atmosphere.
The creative set menu showcases tastes from Jeno's travels across a series of exquisite, subtle dishes that end with two exceptional desserts. As he talks and elaborates on each topic, his excitement and skill are evident.
See here for Elite Traveler's comprehensive list of the world's finest restaurants