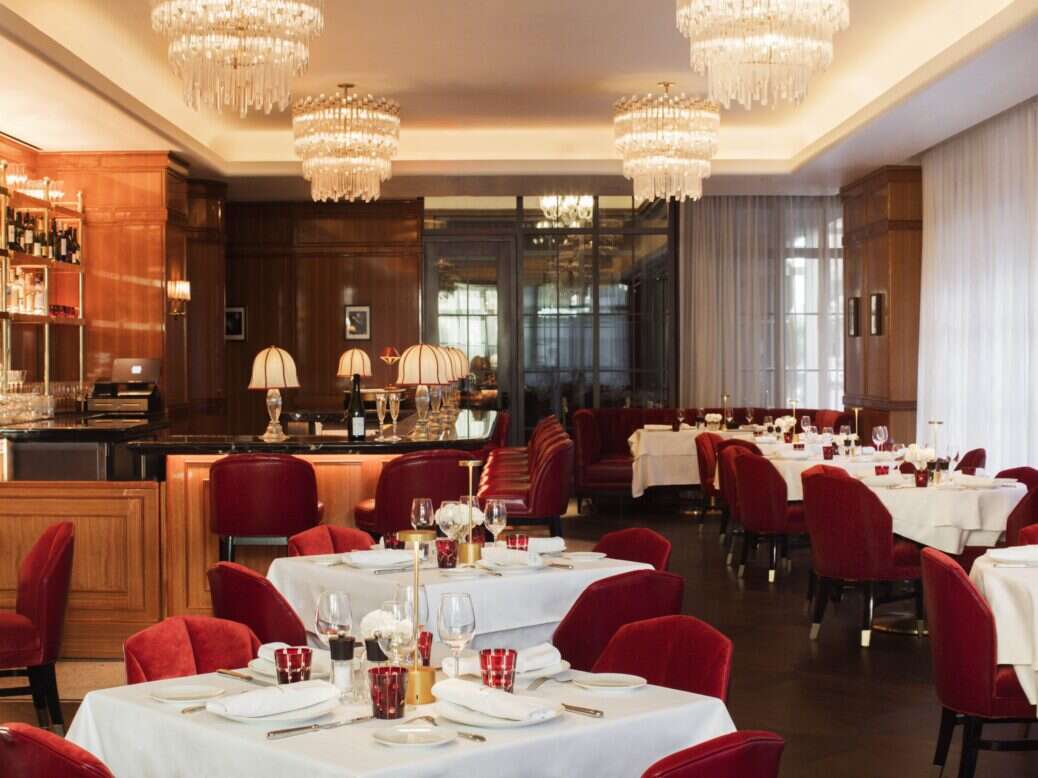 When a name like Pierre Gagnaire is on the bill of a new restaurant opening, interest is instantly piqued. The revered French chef has finally touched town in New York City, with the opening of Fouquet's – the only US outpost of the famed Parisian brasserie.
Found in the newly-opened Hotel Barrière Fouquet's on Tribeca's Greenwich Street, the New York opening marks the 11th Fouquet's outpost. While the restaurant is undeniably a chain, each brasserie maintains a sense of induvial personality, inspired by the location it calls home.
The hotel itself was designed by Martin Brudnizki Design Studio, and seamlessly delivers a slice of Parisian elegance to one of NYC's hippest neighborhoods. The restaurant is no exception, smartly meeting that sweet spot between the trendiness of New York and the romance of France.
[See also: A Guide to All Three-Michelin-Star Restaurants in the USA]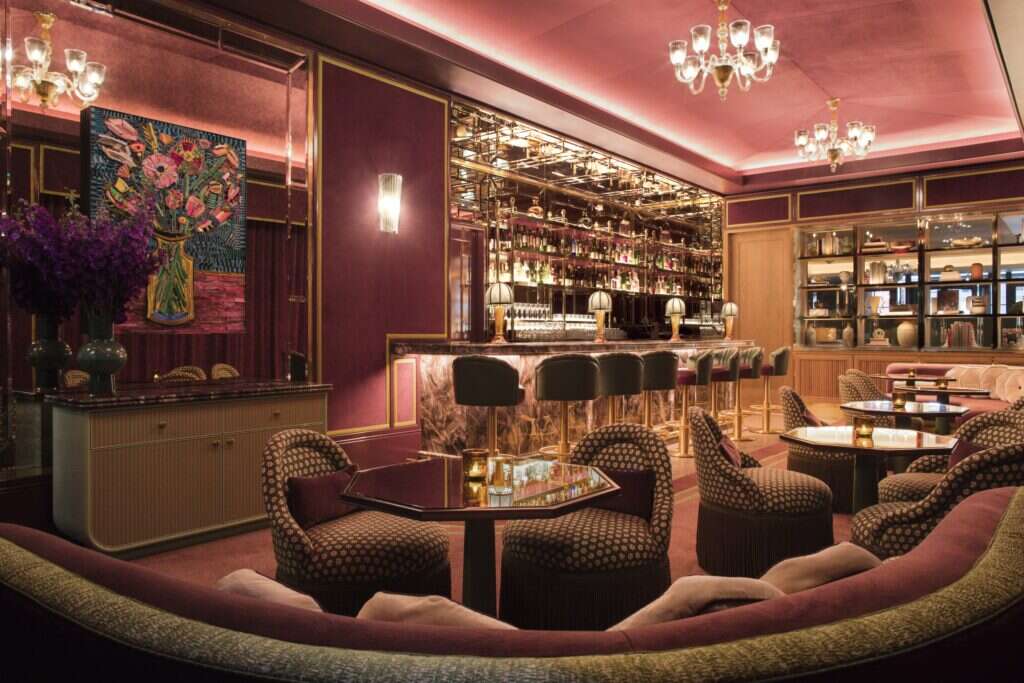 "We are proud to bring our beloved and legendary Fouquet's to New York, a city filled with such rich culinary history and creative prowess. With its refined culinary offerings and atmosphere, Fouquet's New York truly embodies timeless elegance," says chef Pierre Gagnaire.
Fouquet's is joined by Hotel Barrière Fouquet's swanky speak-easy style bar, Titsou, which is open exclusively to hotel guests.
Chef
Gagnaire needs little introduction. With a total of 12 Michelin stars across his global restaurant empire – including three at both his eponymous Parisian spot and London's iconic Sketch Lecture Room and Library – he is heralded as one of the best chefs in the world.
Gagnaire's career began with a pastry internship at Nelson in the French town of Saint-Étienne in 1964, before he went on to continue his training at various esteemed institutions around France. In 1975, he took over his father's restaurant, Le Clos Fleuri, and successfully maintained its Michelin star.
By 1981, he was ready to go it alone and opened his first eponymous restaurant in Saint-Étienne, which went on to earn three Michelin stars. While Gagnaire clearly upholds the respected culinary traditions of his home country, he isn't afraid to break the mold. His food is characterized by its French roots with innovative twists of flavor and technique.
[See also: The Most Iconic Restaurants of the Elite Traveler Era]
Menu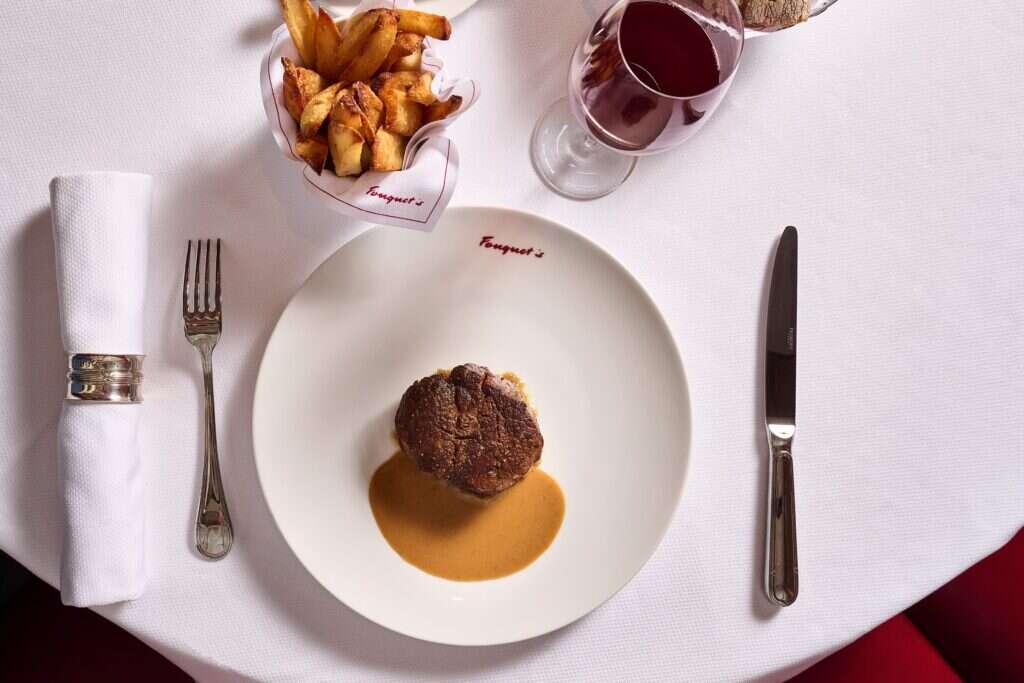 Mirroring Gagnaire's signature cuisine, Fouquet's seamlessly blends the classics of French cuisine with the quick, buzzy nature of the New York restaurant scene. The menu, of course, kicks off with classic Osetra Caviar, served traditionally with blinis, sour cream and Mimosa eggs.
Diners can enjoy plenty of Fouquet's favorites, such as snails with a garlic and parsley velouté, French onion soup with comte cheese, and Sole Meunière with mashed potatoes spiced with turmeric. There is a selection of New York signatures too, though, including a gourmet take on the classic cheeseburger and the lobster Caesar salad.
Those with a sweet tooth will be glad to see a substantial dessert menu, with an apple tart with Chantilly cream for two, profiteroles with almonds and vanilla ice cream, and Crêpes Suzette with flambéed Grand Marnier all standing out as highlights.
[See also: Greg Baxtrom's Five Acres Becomes Newest Rockefeller Center Eatery]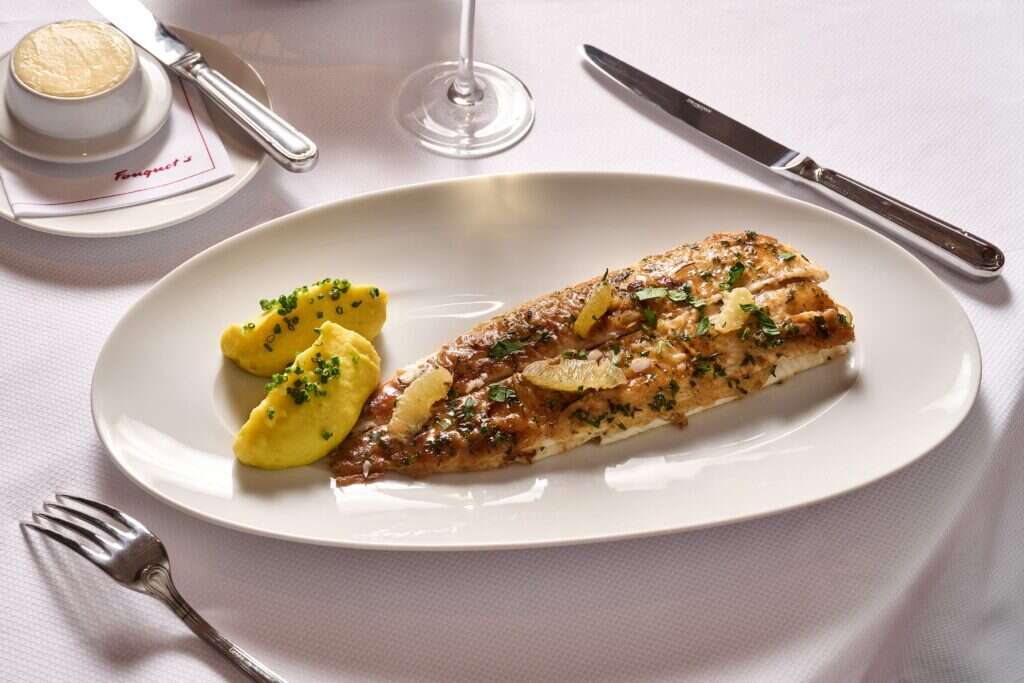 While all the above is available a la carte, Fouquet's New York also offers a concise three-course set menu, complete with a glass of champagne.
This is a French restaurant so, naturally, the wine list is an impressive one. Some serious labels from across the country are available, as are a few carefully selected American and Italian winemakers.
Interiors
Martin Brudnizki and team have captured the sumptuously rich color scheme of the original Fouquet's Brasseries Paris and delivered it in New York. A back-lit bar surrounded by crimson leather seats acts as a central point to the restaurant – stop here for a glass of bubbles before the main event.
High-gloss paneling coats the walls, with dripping chandeliers casting an undeniably glam light across the room. In true Parisian style, perfectly pressed white tablecloths cloak every table with individual lights on each creating an intimate atmosphere. The restaurant is a vision of elegance.
[See also: Verzeroli's Veg-focused Le Jardinier Returns to New York]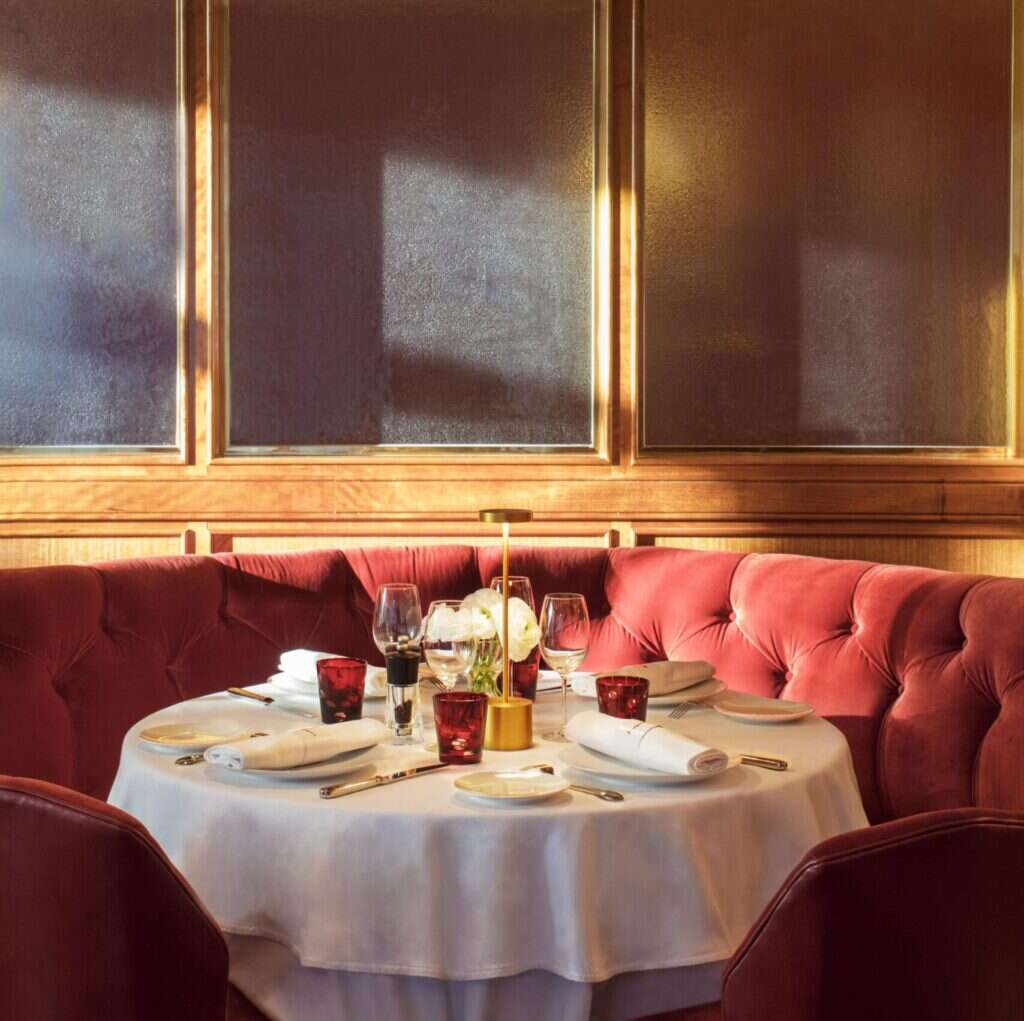 Fouquet's New York, 456 Greenwich St, New York, NY 10013, hotelsbarriere.com