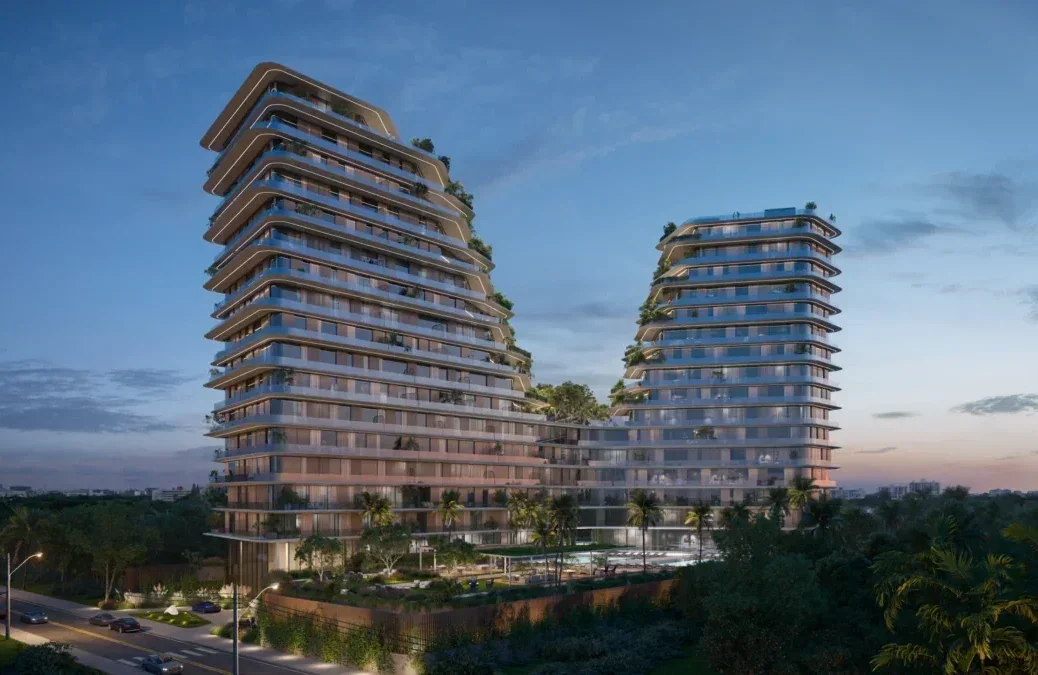 The Italian car design firm and coachbuilder, Pininfarina, is partnering with Brandson Developments to build new a residential condominium complex, Light Towers Design by Pininfarina. This residential project, scheduled to break ground in July 2022, will be located in the thriving capital of Mérida. What's more, it is expected that Light Towers will spur real estate development in one of the safest regions of Mexico and that green living will be embodied at this Pininfarina property.
Light Towers will establish a new standard of urban living through its open-air configuration and eco-friendly terraced design. Two buildings rising 15 and 17 floors high will form a distinctly asymmetrical structure and converge at a five-story base to form a v-shape.  This curved structure not only flaunts the capabilities of modern architecture, but creates cohesion as the residents can gather within this curved crux.
Samuele Sordi, chief architect at Pininfarina, reveals togetherness as intrinsic in Light Towers design. "Bringing together our mission of translating human-centric values into beautiful design with Branson Developments' commitment to sustainable and contextually driven communities, we are thrilled to be partnered on such an exciting project as Light Towers," he says.
"Arriving in Mérida at a pivotal moment in its growth, we look forward to leading the way with an example of how a multidisciplinary design approach can create a thoughtful balance between urban density and sprawl as the city continues to evolve."
[See also: The Most Desirable Property Markets in the World]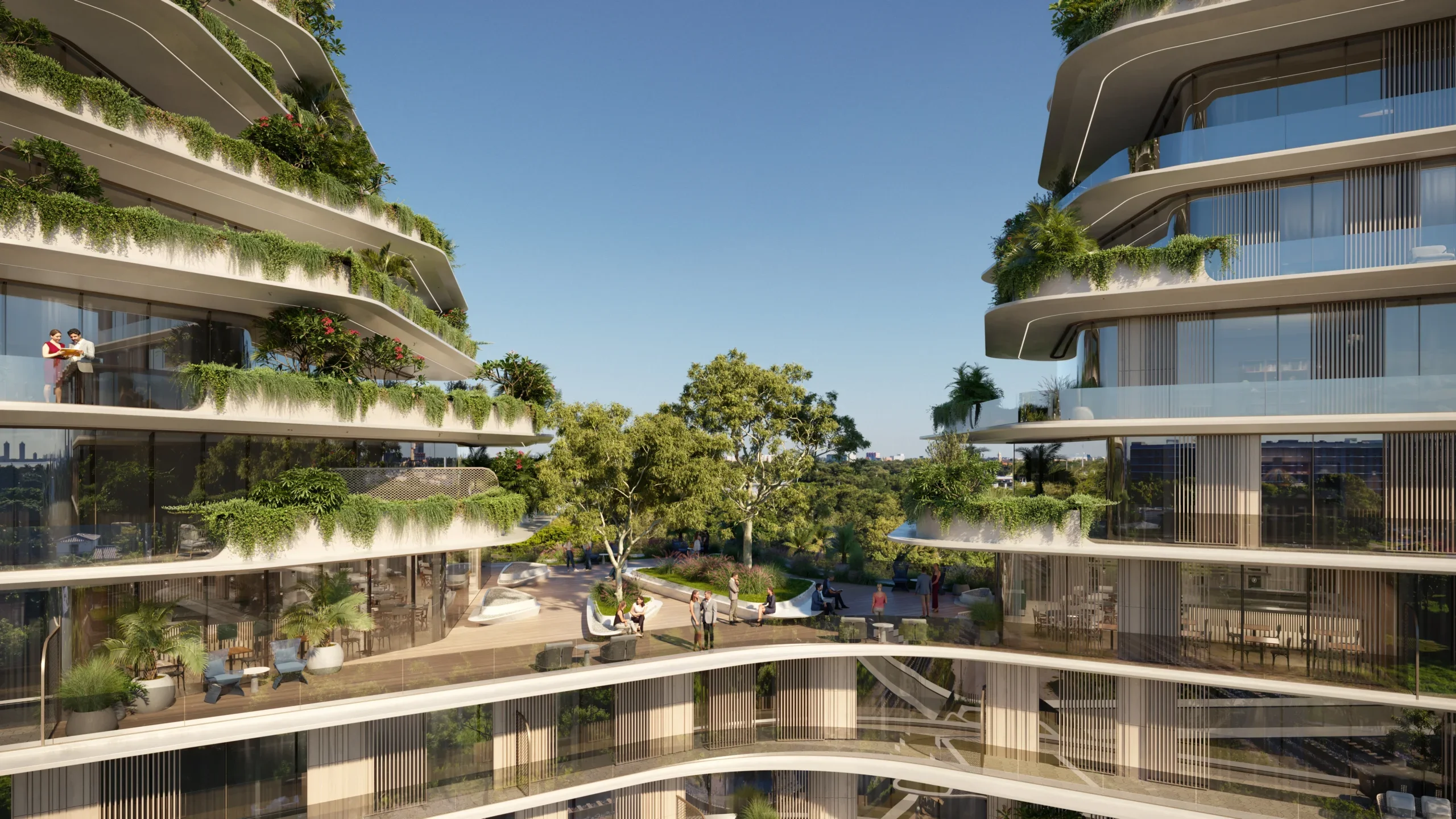 As well as community cohesion, Pininfarina's Light Towers will morph the natural and urban through an array of self-contained terraces. Each of the tower's 122 modular condominiums – ranging from two and three-bedroom units to four and five-bedroom penthouses – will include a private terrace that extends from the living room. This seamless blend of the municipal indoors with nature advocates greener living and encourages time spent outdoors through ease of accessibility.
To compliment this indoor-outdoor living, a vibrant interior will be constructed from a colorful palette inspired by Mexican tradition. This will be comprised of regionally sourced materials in order to reduce carbon emissions from transportation and support the local community.
The building's foundation – the base of Light Towers' two-tower composition – will also be entirely permeable to create a welcoming streetscape. In addition, the building's orient functions to provide natural ventilation to the parking garage, meaning that fewer un-sustainable methods need be employed to cool the space. The eco-friendly ambiance of Light Towers is therefore engrained not only through it's aesthetic, but also through its sustainable infrastructure.
[See also: The Most Sustainable Suites in Elite Traveler's Top 100]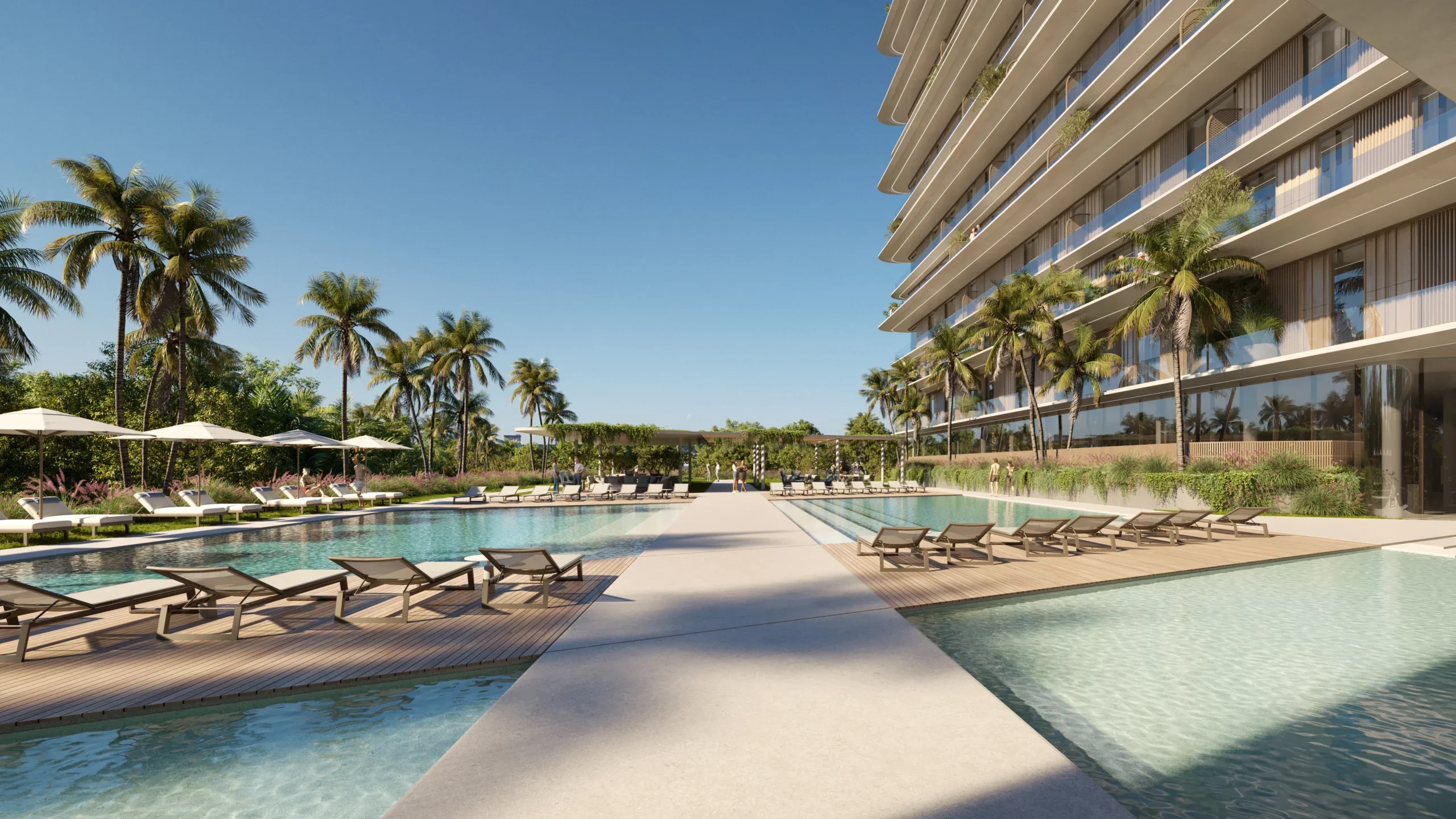 The resident amenity spaces further promote a greener lifestyle. A second-floor deck will encourage community gatherings outdoors as well as provide co-working space and 3,000 sq ft of space will also be dedicated to physical and mental wellbeing. Facilities such as a swimming pool, spa, gym and children's play area will be made available to residents to use at their leisure.
Social gatherings will also be incentivized through access to rentable party and cinema rooms as well as a shared kitchen space and two bars that will be situated on the seventh and eight floors. Whilst the bar will traditionally serve alcoholic beverages in the evenings, during the day it will provide fresh juices and teas to further aid wellbeing and healthy living.
[See also: Twenty for 20: Iconic Spas of the 21st Century]