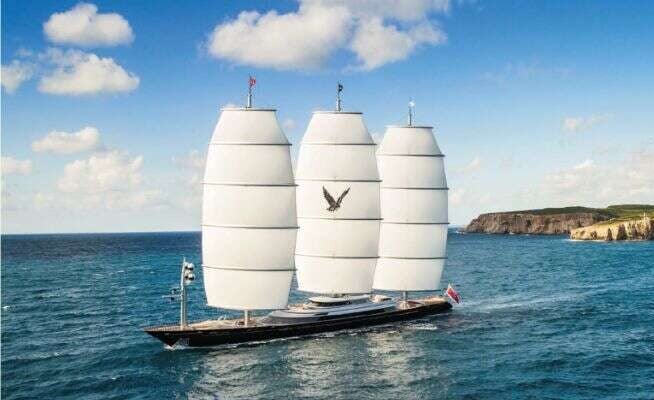 Fools will tell you that summer is the only season for yachting, and while a cruise around the Med might practically be the definition of living la dolce vita, winter yacht charters around the Caribbean have as much – if not more – to offer. 
Made up of over 13 island nations, the Caribbean offers a multitude of cultures and cuisines to explore, as well as some of the world's most mesmerizing natural landscapes, with the flour-white sands and crystal-clear waters seemingly straight off the front of a postcard.
With many yachts favoring the fair shores of the Caribbean for the winter seasons, charterers will find plenty to choose from, from family-friendly vessels to party-primed ships.
[See also: Caribbean Dreaming: A Luxury Guide to Barbados
Galaxy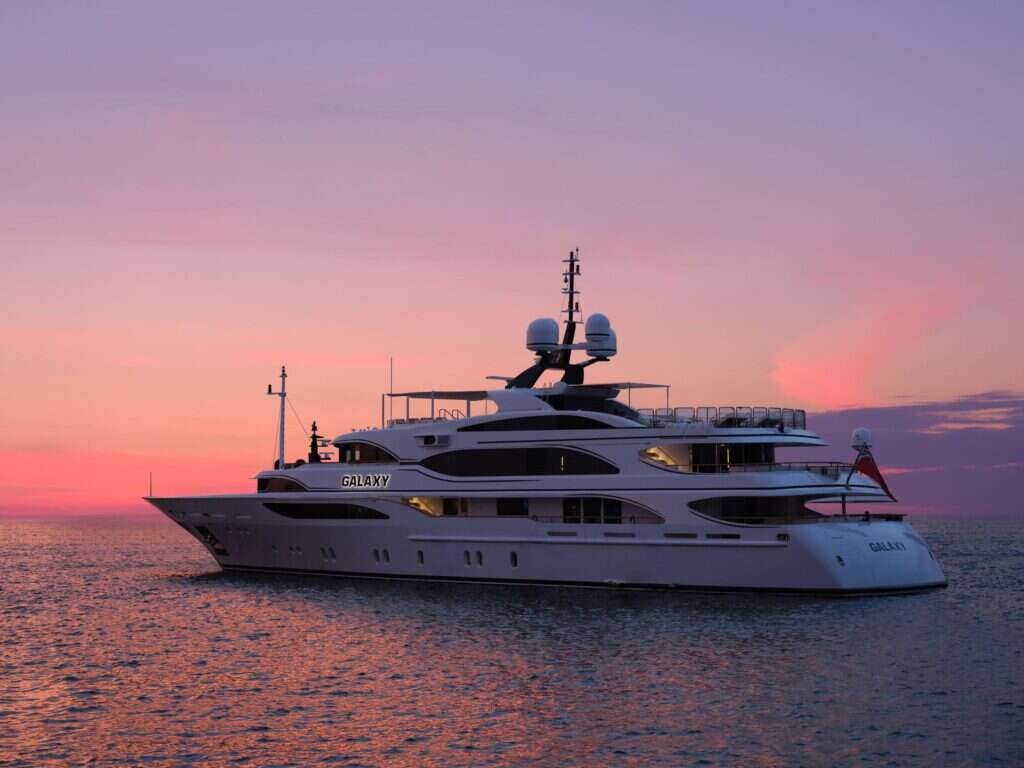 Best for: Party lovers
Guests: 12
Recently on the charter market following a huge, wild renovation at the hands of Njord by Bergman Design House and ready for a winter of Caribbean charters, Galaxy fits into a class of her own. Accommodating 12 guests across six cabins, the 183.7-ft yacht is all but built for partying (her new owner is a DJ, so it makes sense) with several multifunctional social spaces that can transform depending on the charterer's mood. 
By day, the main saloon can be a chilled place to relax; by night, turn down the lights and use it as a nightclub. There's also a party deck, a brightly-lit upper lounge and even a private recording studio. Water toys are aplenty too.
Her interiors dutifully live up to the yacht's name with the likes of a space-themed ceiling mural twinkling with stars in the owner's cabin and a hypnotic wall covering by Avatar art director Dylan Cole in the main saloon.
[See also: Life Onboard The World Residences at Sea]
AHPO
Best for: Group getaways
Guests: 16
Accommodating 16 guests across 8 cabins, AHPO is a great choice for larger groups planning winter yacht charters in the Caribbean. Built by Lürssen and delivered in 2021, the 377-ft vessel is impressively spacious but has multiple social areas, giving guests the much-needed opportunity to enjoy some alone time.
Across her six decks, AHPO has a dancefloor, a beauty room, a spa, spectacular indoor and outdoor lounging and dining areas, several sun decks, an indoor pool, and a theater room. The Owner's suite – which spreads full-beam and is over two decks – is another key draw. The abundance of room for crew (up to 36) also means that families can bring along their own nannies if they prefer.
Victorious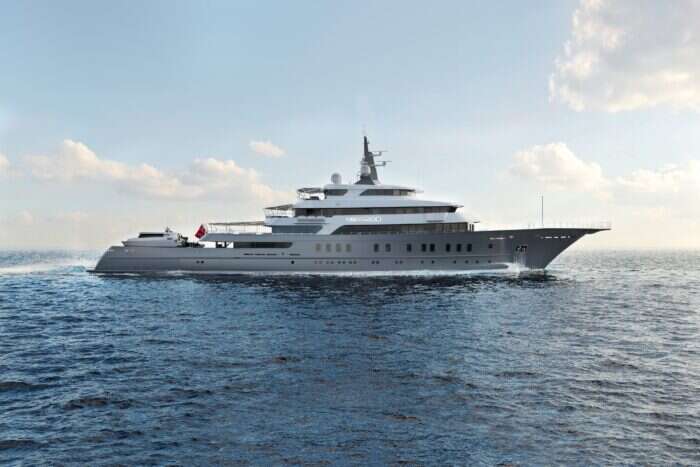 Best for: Family vacations
Guests: 12
While yachts are great options for family getaways, it is unusual to find one with this type of vacation in mind – except Victorious, that is. Built by Turkish shipyard AKYACHT and delivered in 2021, the award-winning vessel was designed to cater to the unique needs of younger guests and includes the likes of a dedicated children's playroom and child-friendly water toys.
Of course, the 279-ft yacht is also a haven for grown-up guests, boasting the likes of a beauty salon, wine and cigar room, hammam, cinema room, and several bars. The owner's suite is a sight to behold too, with its own private deck and Jacuzzi.
[See also: How Millennials are Changing the Superyacht Industry
Party Girl
Best for: Multi-generational holidays
Guests: 16
Despite the slightly misleading name, Icon Yacht's Party Girl makes a great choice for larger family groups spanning multiple generations (or, if you prefer, an actual party yacht). Measuring 205-ft, Party Girl is crammed full of impressive amenities including a gym, Jacuzzi, beach club, wine cellar and a formal dining room, along with plenty of more casual lounge space.
If chartered by two families, or an inter-generational group, the owner's penthouse can be split into two roomy master cabins. There are some great onboard toys too, from the giant inflatable water slide to the underwater scooters. The yacht's two drones are also a great way to capture the memories of a wonderful holiday, spent with friends or family.
Maltese Falcon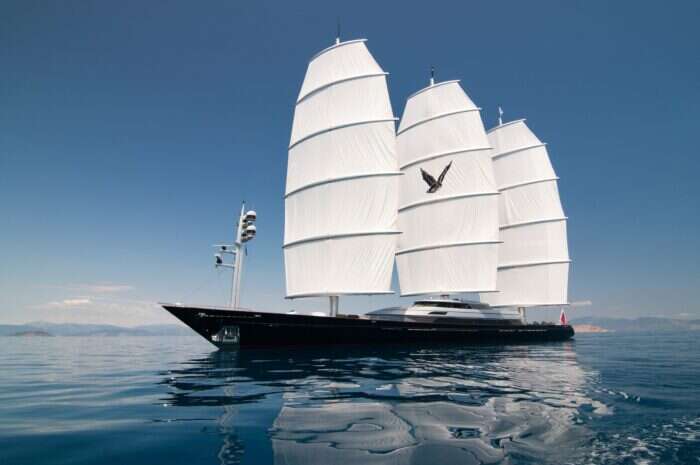 Best for: Turning heads
Guests: 12
Few yachts are as recognizable as Maltese Falcon, with her three imposing white sails turning heads no matter where in the world she sails. Now available for winter yacht charters in the Caribbean and Bahamas, the 288.6-ft yacht recently emerged from a refit which saw her interiors, exteriors and engineering updated and improved.
Inside, she is cool and welcoming with a slick interior design that extends from the main saloon through to each of the guest bedrooms. Special features are plentiful, from the outdoor cinema projected onto the ship's sails, to the skylit atrium with a spiral staircase wrapping around the central mast. She is truly one of a kind.
[See also: Heesen Unveils its Biggest Ever Steel Superyacht: Sparta]