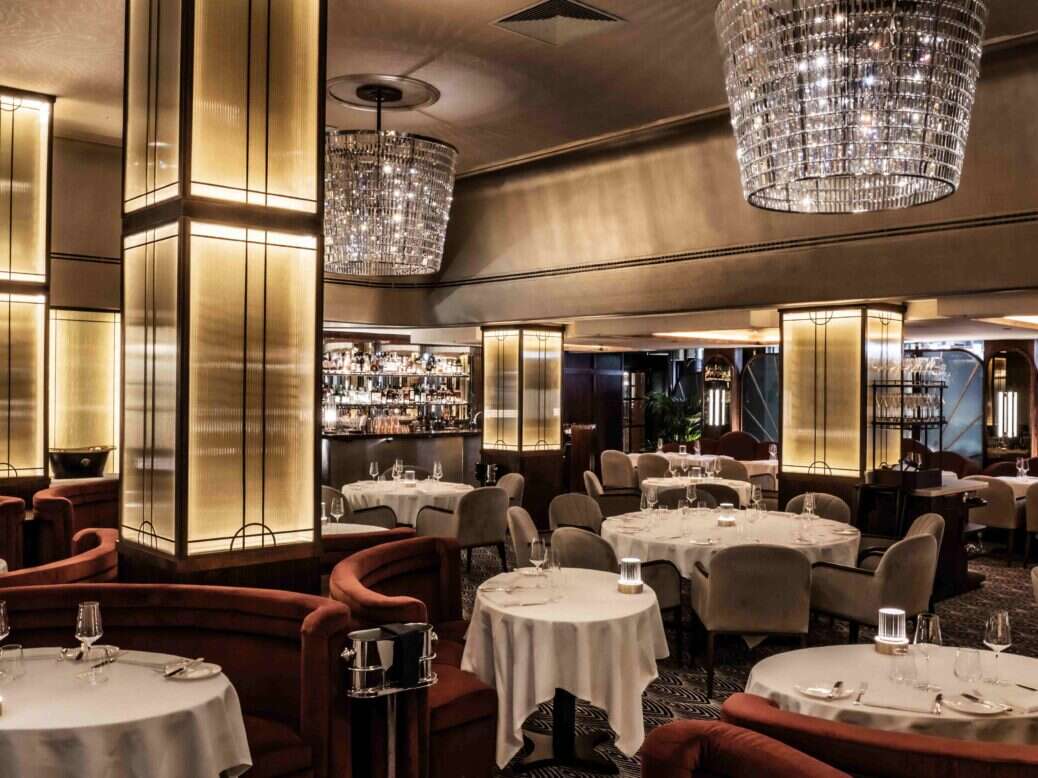 Frank Sinatra, Charlie Chaplin, Grace Kelly, Winston Churchill, and scores of other iconic names — the list of regulars alone is enough to garner Savoy Grill its place in the history books. Following a short two-month closure and renovation, Savoy Grill has returned with a new look, and it's just in time for its 125th anniversary.
First opening its doors in 1889, the Savoy Grill has graced the Savoy Hotel's famous courtyard since 1904, attracting some of the biggest names over the years, from pop stars to politicians, Hollywood royalty and real royalty.
This new renovation marks the biggest change since Gordon Ramsay Restaurants came on board in 2003. Twenty years later, the Grill has been revitalized once again with all the glitz one can expect from a Savoy and Ramsey collaboration, while preserving several key elements in homage to the restaurant's glamorous past.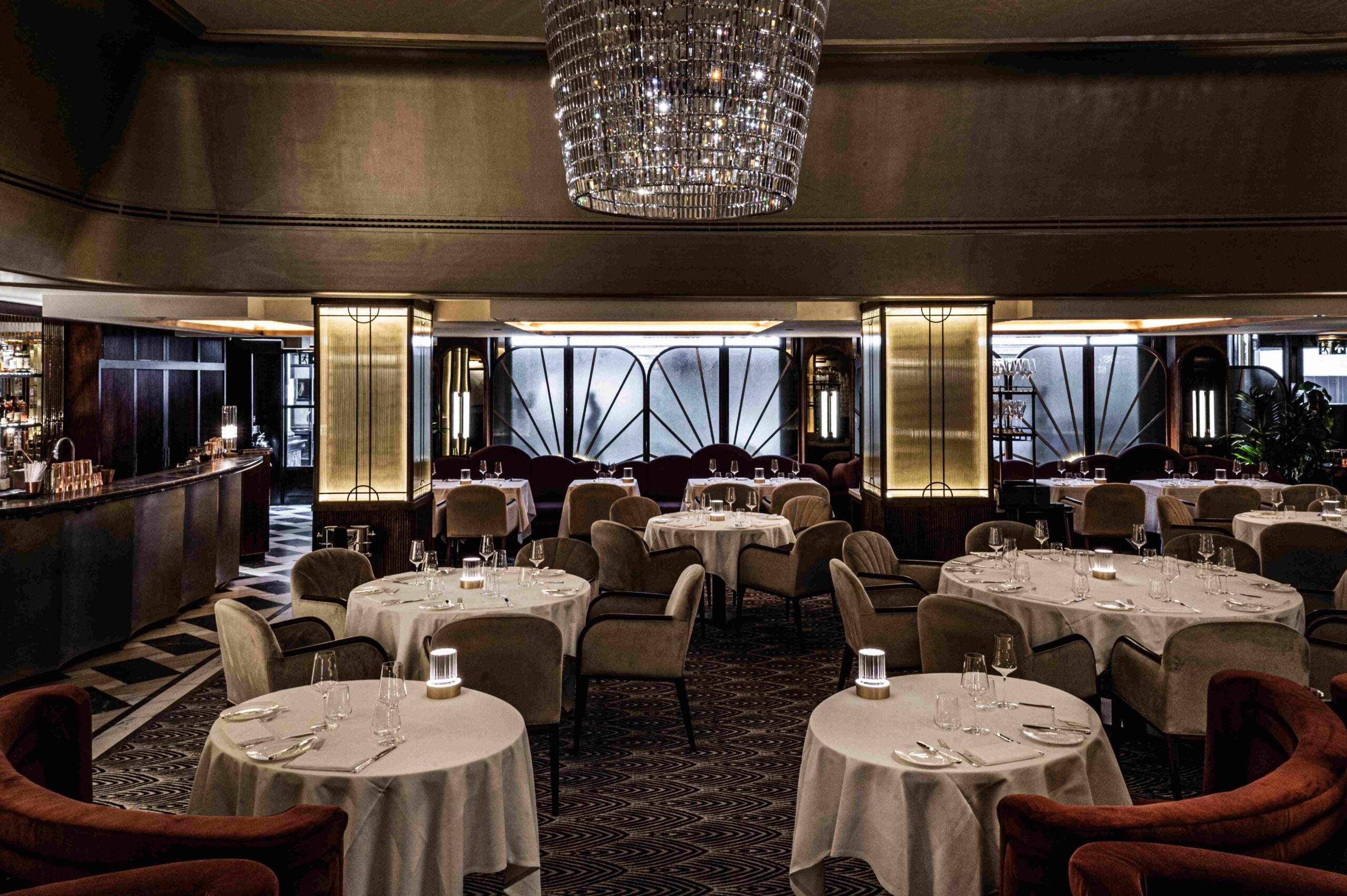 Award-winning design studio, Afroditi, led the renovation, giving multiple nods to the 1920s Hollywood regency style, an ideal complement to the already decadent Savoy Hotel. The crux of this styling is the extensive use of color and contrast, paired with indulgent materials. Diners will discover crimson-red, velvet-lined booths against silk-lined walls, while metallic and glass art-deco accents will transport them back to the Gatsby era.
It would be amiss for Savoy Grill to completely forgo its classic English ambiance and so throughout the refurbishment, credit has been played to British craftsmanship. Bespoke features like the handmade feather tiles and the lengthy and tremendously well-stocked pewter bar were made in Britain, while the walls are adorned by individually commissioned works from celebrated fashion illustrator Thom Botwood. Savoy Grill purists should not fear, the renowned Swarovski crystal chandelier, Winston Churchill's favorite clock and the historic table layout remain firmly in situ.
A further new edition gracing the Savoy Grill is the brand-new wine experience room. Picture a chef's table but for oenophiles. Guests will be seated in a bespoke wood-lined private room, its walls adorned with hundreds of bottles of wine, many from some of the most prestigious producers. It's the optimum location to take a journey across the terroirs of the world, made possible by Savoy Grill's extensive wine cellar, with one of their sommeliers at the helm, of course.
[See also: The Most Beautiful Wineries to Visit in California]
Dining at Savoy Grill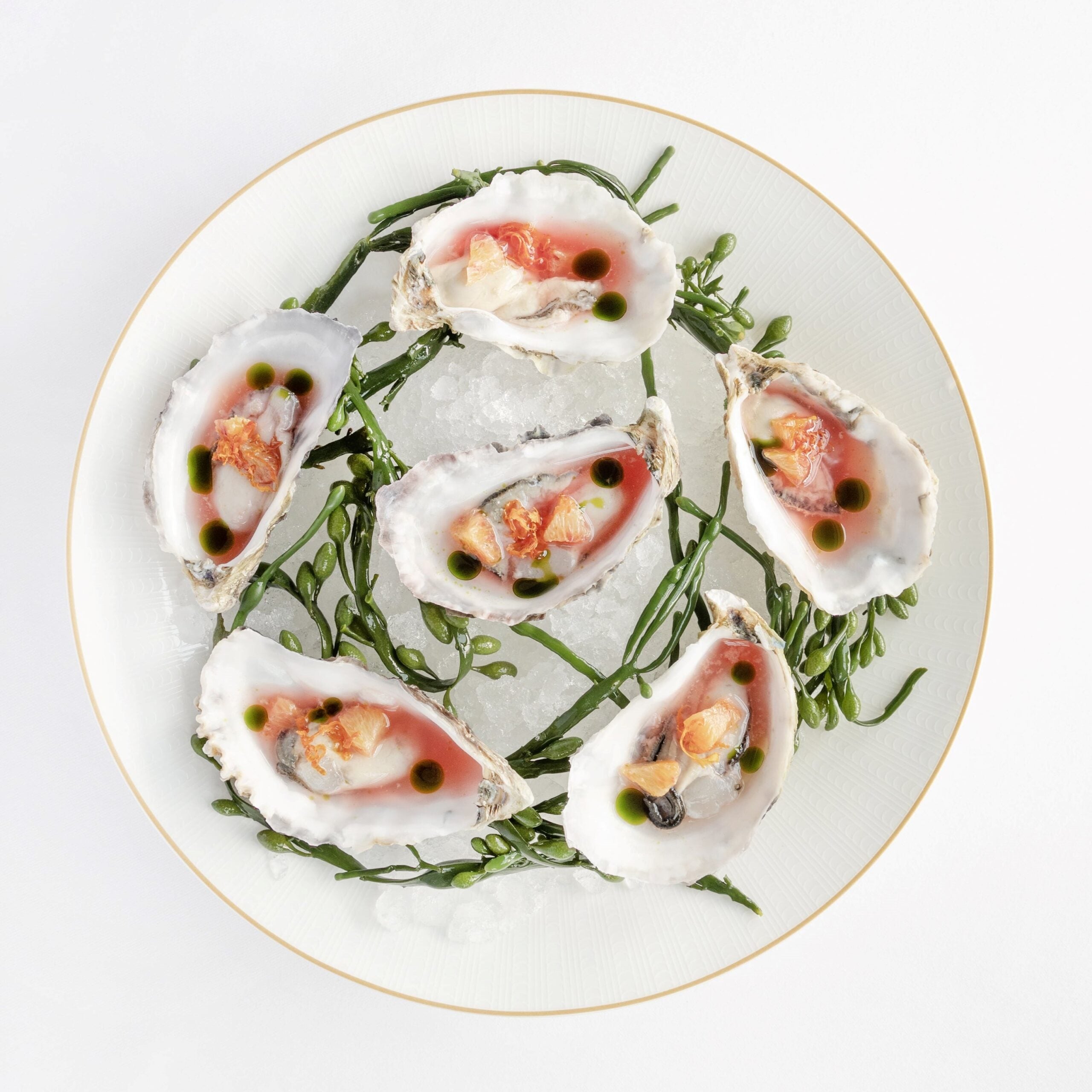 While Savoy Grill's refreshed look is certainly striking, it's not the only elevation being brought to this hallowed dining room. Executive head chef Michael Turner has curated a fresh menu that's just as impressive as the revitalized room in which it's to be enjoyed.
Making a hard left after transitioning through The Savoy's fabled revolving doors, Savoy Grill presents itself. The refresh is clear, yet it could also pass as having always looked like this — essential for such a historic dining room.
Restaurant director Thierry Tomasin greets us at the door. He glides around the restaurant in an impeccably cut suit with the grace and decorum that only exudes from someone that's spent years at the top of the industry.
[See also: 1 Hotel San Francisco: A Sanctuary of Sustainability]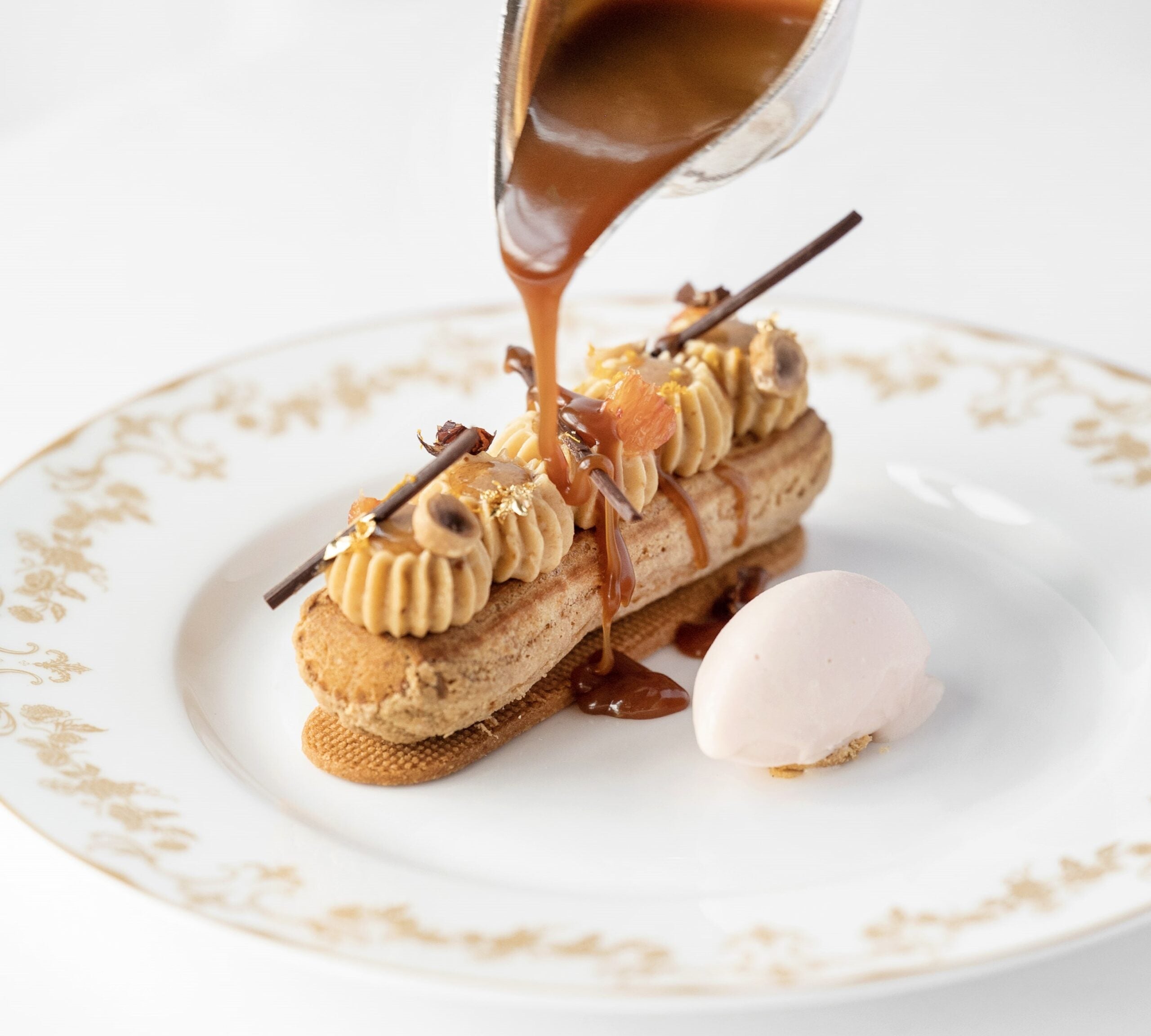 Michael Turner's refined new menu is filled with late spring and summer delights, it's rejuvenated yet imbued with nods to the classics. Vibrant Louet-Feisser oysters precede the new Arnold Bennet souffle. It's a nod to the classic Savoy dish Omelet Arnold Bennet — named after the famous author who was a frequent diner. This souffle iteration is elevated, light and perfectly suited as a starter.
The menu continues in a similar lifted form. The lauded Gordon Ramsey signature beef wellington of course makes an appearance — it's a must for those who have not yet had the pleasure. Others may be tempted by the lobster thermidor or perhaps duck à l'orange, two French classics which feel almost made for the grandeur of Savoy Grill.
Dessert arrived with added dramatics — particularly apt as Savoy Grill has long been a go-to pre/post spot for those attending the Savoy Theater. Rum baba cakes are doused in rum, sugar and flambéed at the table. Orange flames stretch out of a gold pan, marking an extravagant end to the evening.
[See also: The 15 Best Luxury Hotels in London]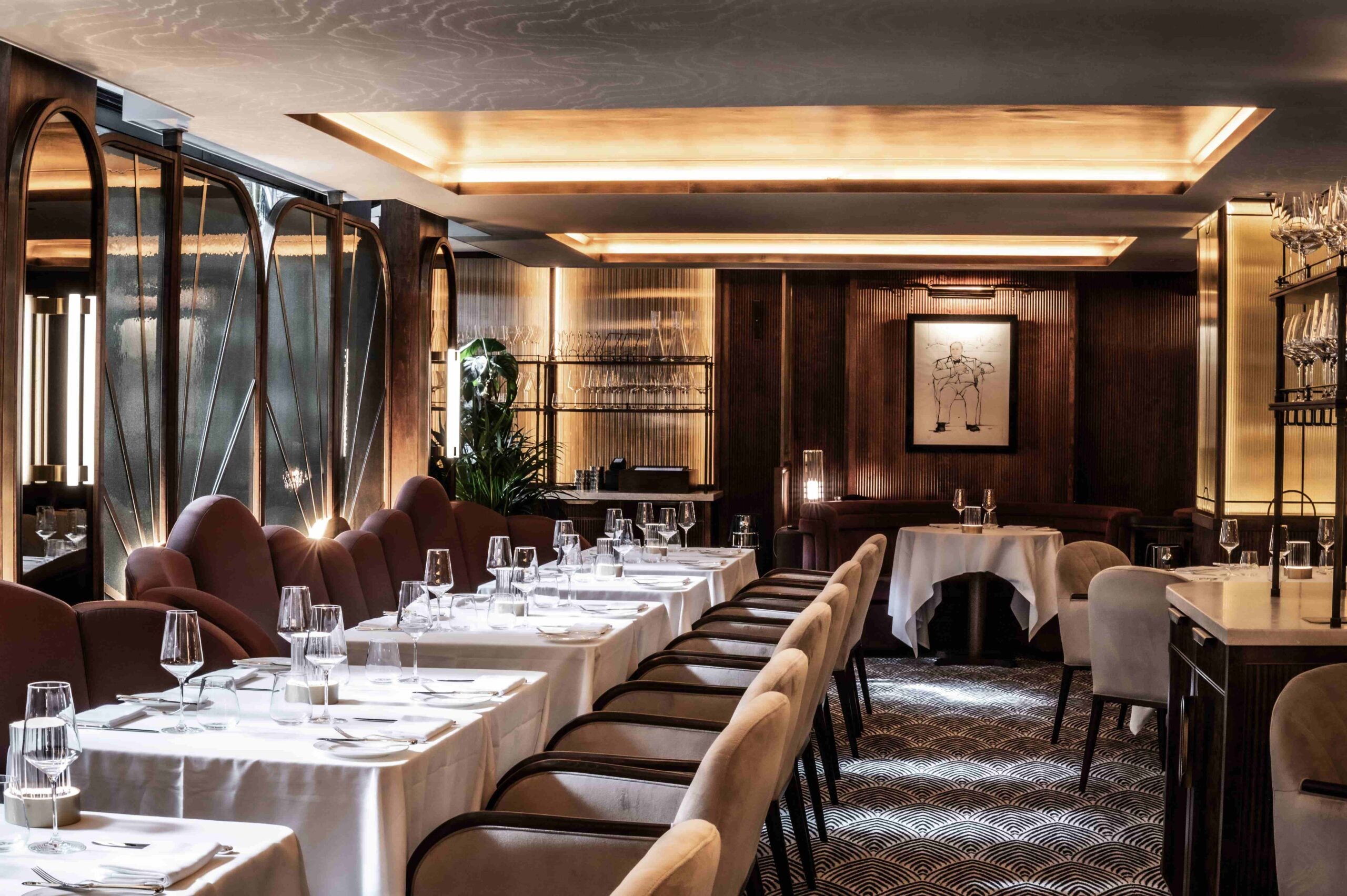 We enjoyed the meal at one of the newly refreshed crimson booths, sat beneath a Thom Botwood painting depicting Winston Churchill in full evening dress, dressed up to the nines and sporting a spotty bow tie. Thierry Tomasin came over and pointed out it was Churchill's favorite table. "It's close to the exit," he said, indicating to the adjacent fire escape that leads onto the main courtyard, "in case he ever needed to make a quick escape."
Putting aside the amusing thought of Winston Churchill making a swift getaway mid-dinner at the Savoy, bursting out the doors, glass of whiskey in hand with his serviette still tied around his neck, this dining room is one of the few in London where you can practically feel the history. Anyone with a good designer and enough money can make a room look grand, but heritage must be earned, and Savoy Grill is practically bursting with it.
Five-course tasting menu from $140.
[See also: Alex Dilling on the Trials and Tribulations of the Michelin Guide]