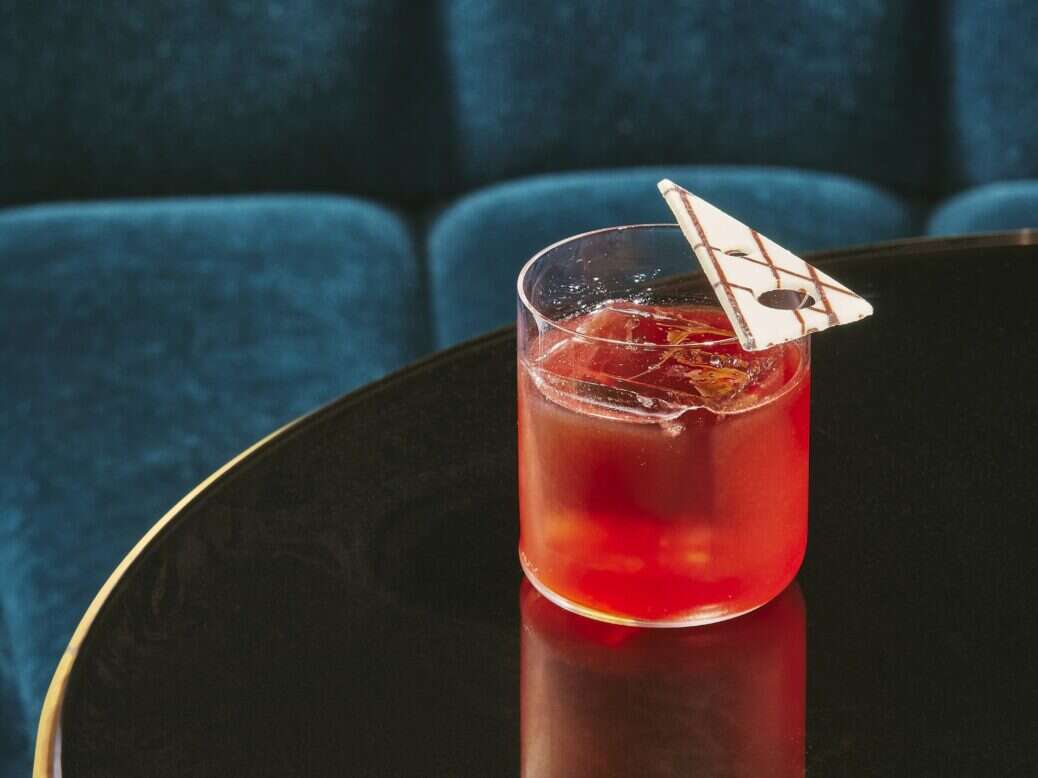 They say travel broadens the mind. At Elite Traveler, we remain great proponents of adventure, however, it's not always possible. A busy work schedule or frantic family life can somewhat quell your ambitions of jetting off around the globe, in search of wonder, sights, and smells. However, St James Bar — at the Sofitel by London's Pall Mall — may have devised a solution. Picture gallivanting across the globe, sampling delights from some of the world's most renowned culinary destinations, all from the comfort of a velvet-lined booth.  
Recently, the classic London bar that exudes sophistication introduced a new cocktail menu. Entitled "A Taste Of The World," the menu features 18 entirely unique cocktails that each represent a country and aim to evoke some of the well-known flavors of each destination. These cocktails push the boundaries of the standard classic cocktails, giving each a twist or two to create a drink that is recognizable but new.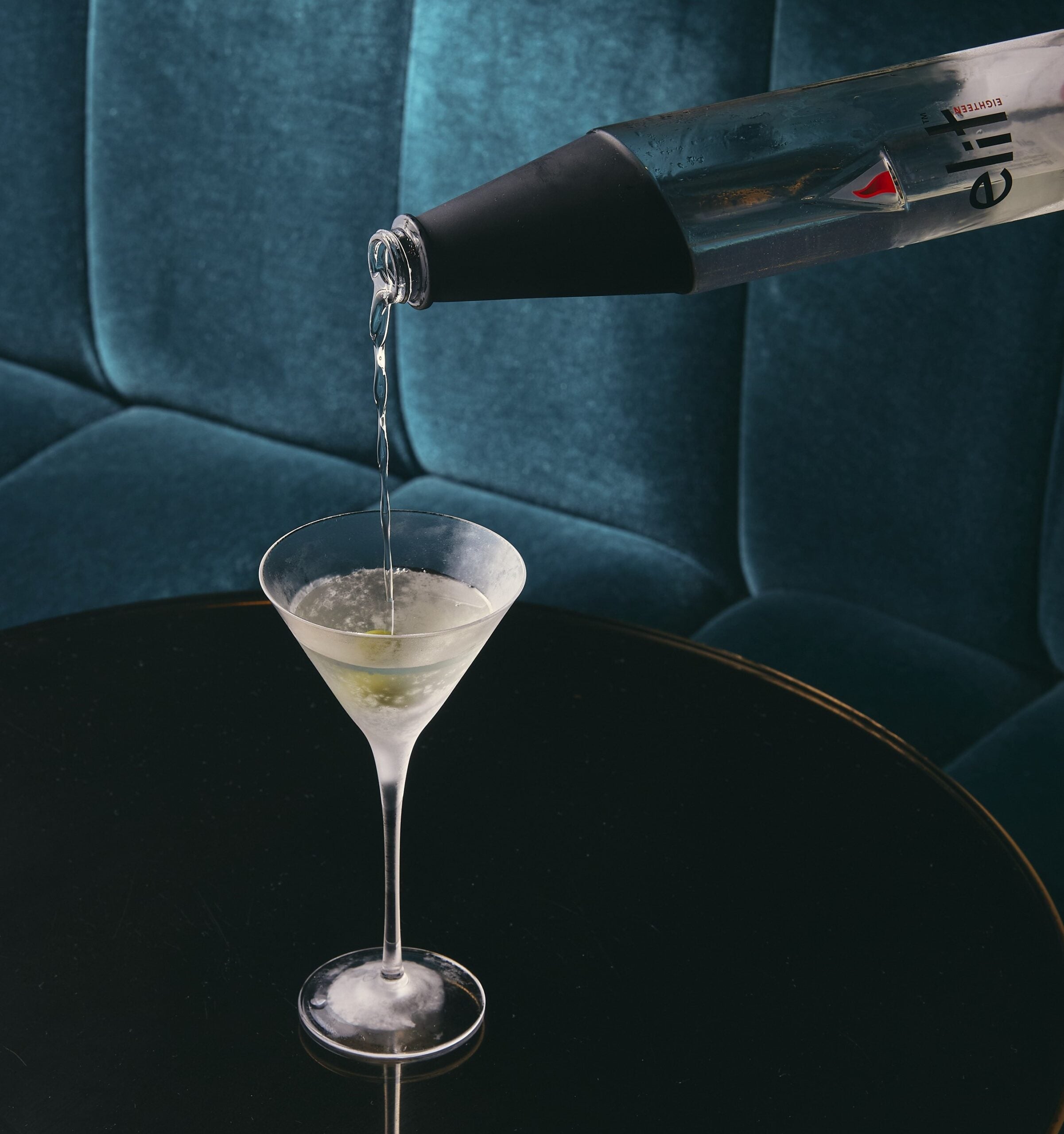 Picture starting your journey in the correct fashion with a dirty martini. At St James Bar, their "A Taste Of The World" version comes with Elit vodka, olive oil, Bareksten Botanical gin, a Scandinavian spirit called Aquavit, Cocchi Americano (Italian vermouth) and a blue cheese olive. This is a hard-hitting spirit-forward serve that's aptly named Roquefort and comes imbued with flavors that stretch from Scandinavia to the Mediterranean coastline.
Next you could head over to America's deep south for a taste of BBQ. This is a punchy drink that comes in the form of the iconic old-fashioned, but of course with a difference. Expect Bulleit Bourbon, popcorn, Talisker 10yo Whisky, Empirical Spirits Ayuuk (a Danish spirit inspired by Mexican chili Pasilla Mixe), muscovado, hickory smoke, xocolatl mole bitters and even some edible charcoal. There's a lot going on with this one, but the flavors balance beautifully for an enticing sweet, spicy cocktail with a smoky finish. It's like Texas in a glass.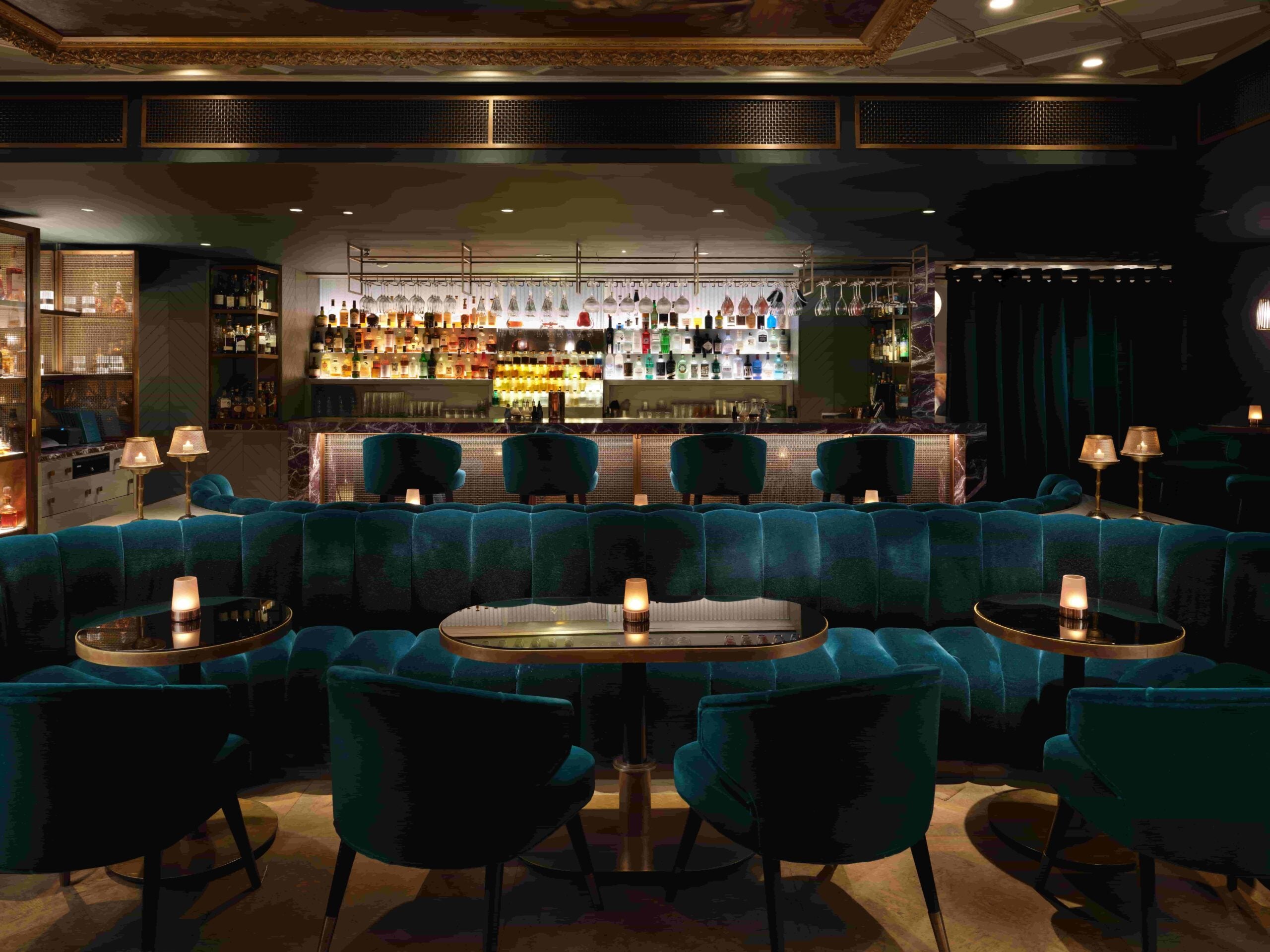 It's not just the cocktails stealing the limelight, St James Bar itself is a sight to behold, dripping with art deco styling, antique mirrored tables, intricate ceiling panels and blue mohair velvet banquettes. The bar's food options boast a similar globetrotting variety to its drinks with Cod Ceviche, Mini Lamb Koftas and Bao Buns bringing enough variation to the table to please everyone.
Of course, it's impossible to match the wonders of travel with a few cocktails, but these offerings from St James Bar introduce flavors you wouldn't expect to work in a drink. Peanut butter has no place with Sherry. Yet, add banana peel-infused rum, bourbon, Italian liqueur, a dash of maple syrup, and suddenly you have a Manhattan that tastes like pancakes.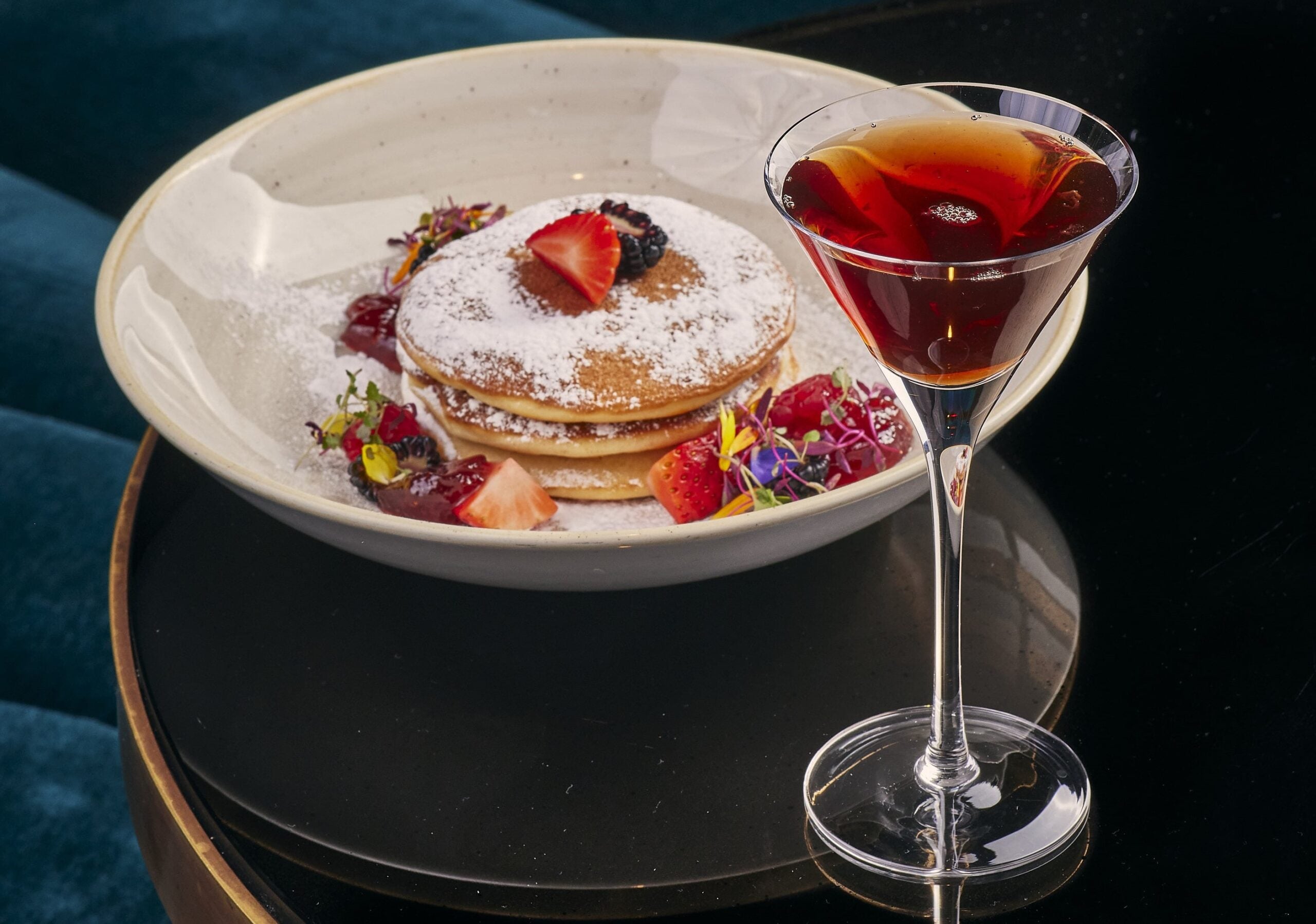 It's a fun, creative reimagining of classic cocktails. This bar leaves flamboyant, all show no taste drinks at the door and just focuses on innovative flavor combinations that work. Of course, several of these offerings require technical mixology skills to concoct, however, the Italian chocolate Gianduja-inspired Negroni is definitely within reach.
Gianduja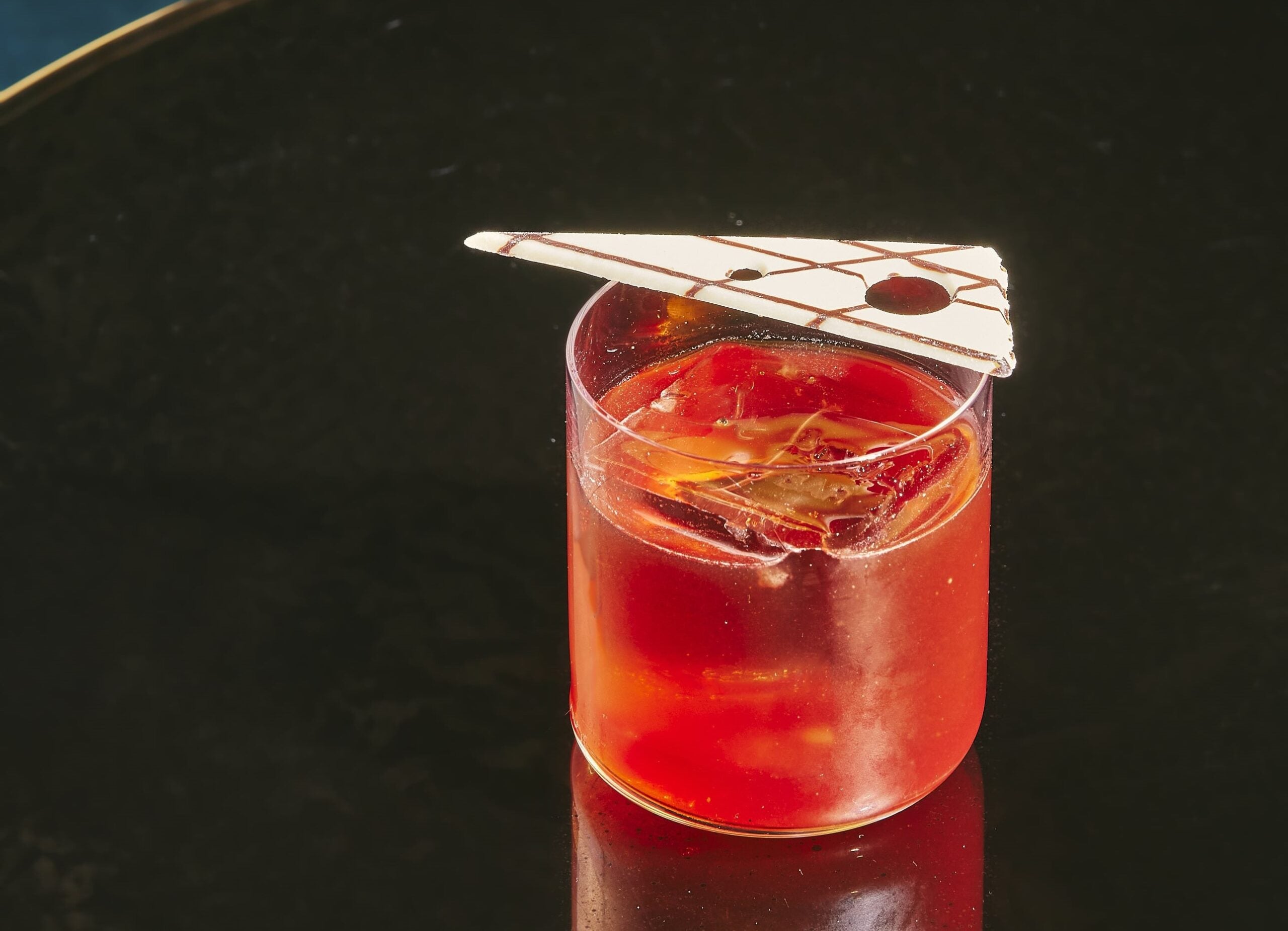 Ingredients
— 30 ml Tanqueray N.10 + 54% cacao + hazelnuts essence
— 25 ml Campari
— 10 ml Sherry Cream 1847 Solera
— 15 ml Cocchi Torino Red

Method
This is a Negroni, the classic pre-dinner aperitivo, so there is no need to overcomplicate. Add all the ingredients into a rocks glass with a large block of ice. Stir until it's cold. Serve with some delicate chocolate on the side, to accentuate the flavors.       
See more Cocktail of the Week recipes here.