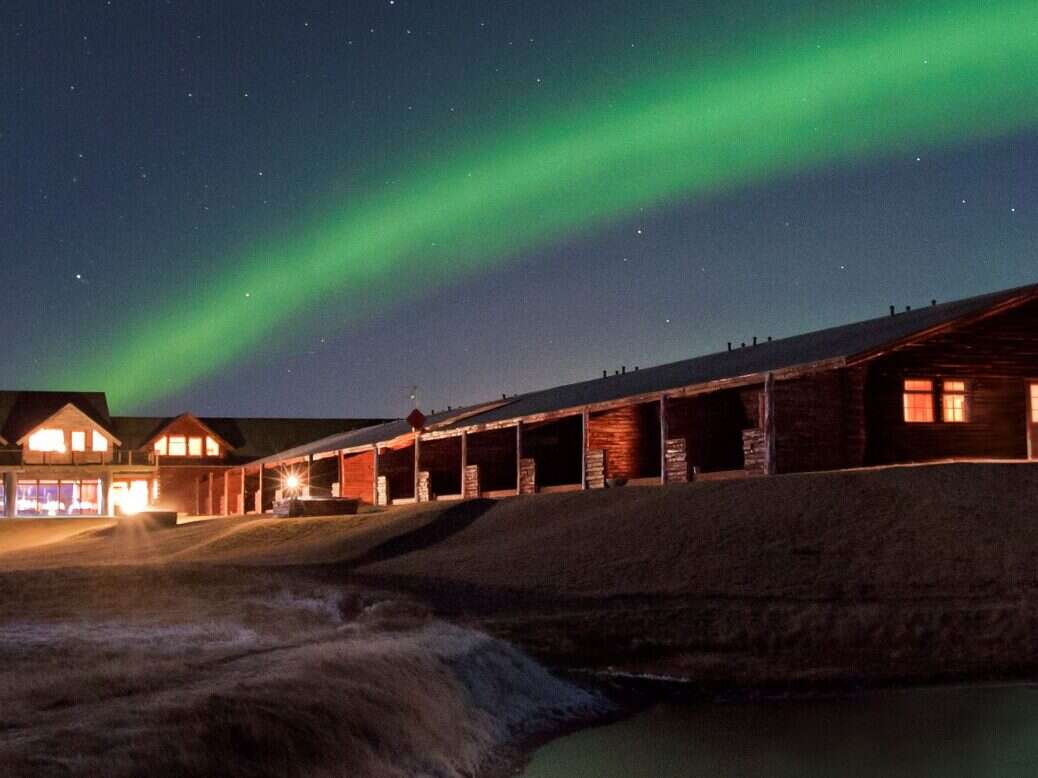 Empty, winding roads set amidst moss-covered lava fields, framed by jagged cliffs that soar above jet-black sand beaches; when exploring Iceland one cannot help but be blown away by its Jurassic-like wilderness.
Don't let images of sleepy historic towns and deserted countryside fool you – this country is very much wild and alive. Dramatic weather, rumbling volcanoes, exploding geysers and powerful waterfalls serve as a reminder of the true, rugged power of the elements. Almost entirely powered by hydro and geothermal power, there is an almost electric feel to Iceland's awe-inspiring scenery.
This rich environment offers visitors a myriad of once-in-a-lifetime adventures, from snorkeling between tectonic plates, whale watching for blue whales to riding Iceland's signature miniature furry horses. As you strip off mid-hike to take a dip in a remote geothermally-heated river, you cannot help but feel overcome by the uniqueness of this fascinating landscape.
[See also: Dive with Humpback Whales in Black Tomato's New Iceland Itinerary]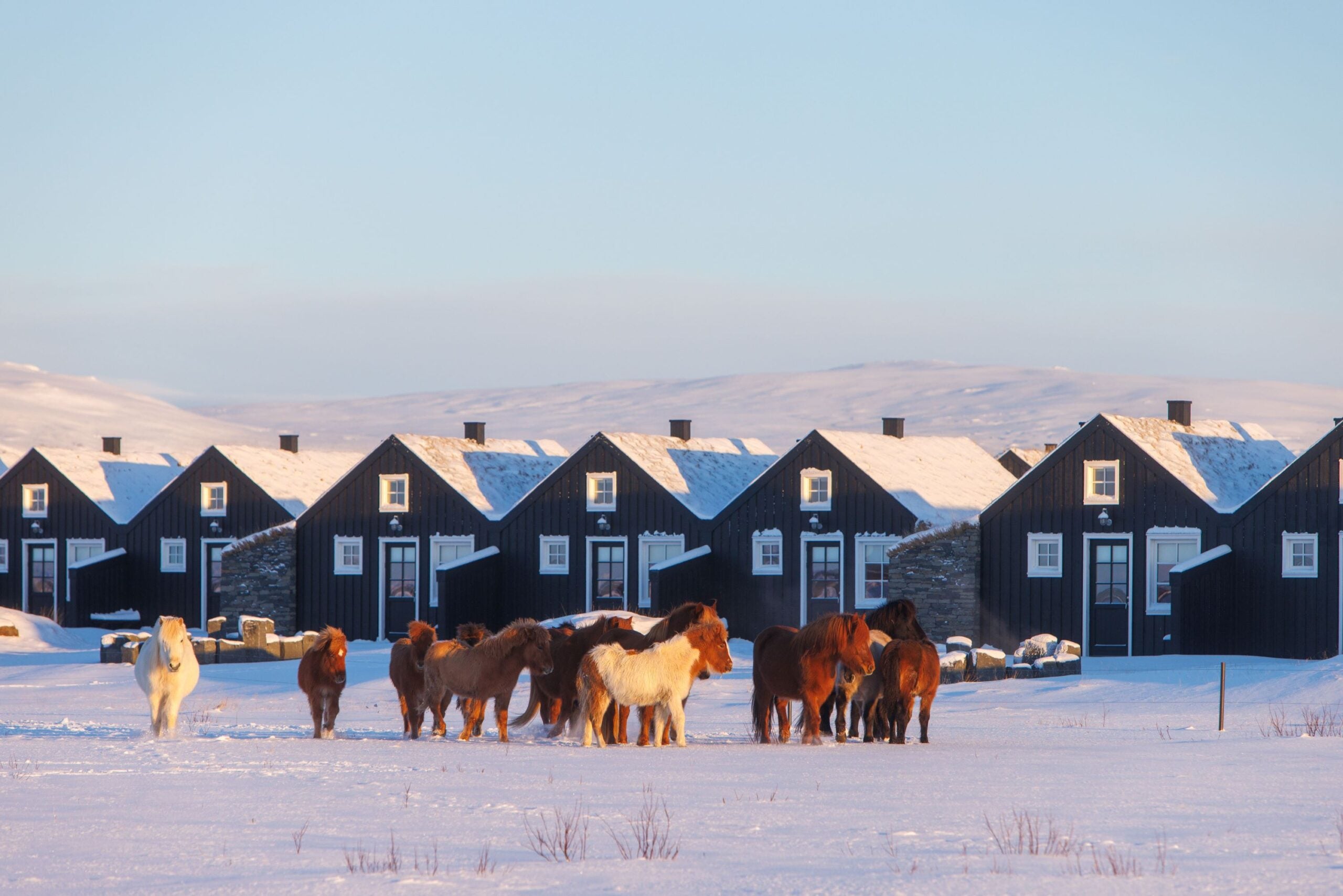 Most first-time visitors opt to explore the country via the Golden Circle, a 190-mile route that takes you to Iceland's three most popular attractions: Thingvellir National Park, the Geysir geothermal area and Gullfoss waterfall. Providing endless scenery that feels as if it has been pulled straight out of a luxury car commercial, this route can be explored solo with a rental car, or with a group or private tour.
Between September and April, Iceland's northern location and dark winter nights make it the perfect destination for chasing the northern lights. During the summer months, visitors can enjoy mesmerizing midnight sun and pastel-colored wildflower moors.
Below, we have curated a list of Iceland's best hotels, detailing the most luxurious accommodations for you to call home while exploring all this amazing country has to offer.
With something for everyone, these hotels range from a historic art-deco institution in the center of Reykjavik to a wellness retreat poised right on the edge of Iceland's famous 'Blue Lagoon.'
[See also: VistaJet Relaunches Exclusive Iceland Adventure as Borders Open]
Hotel Borg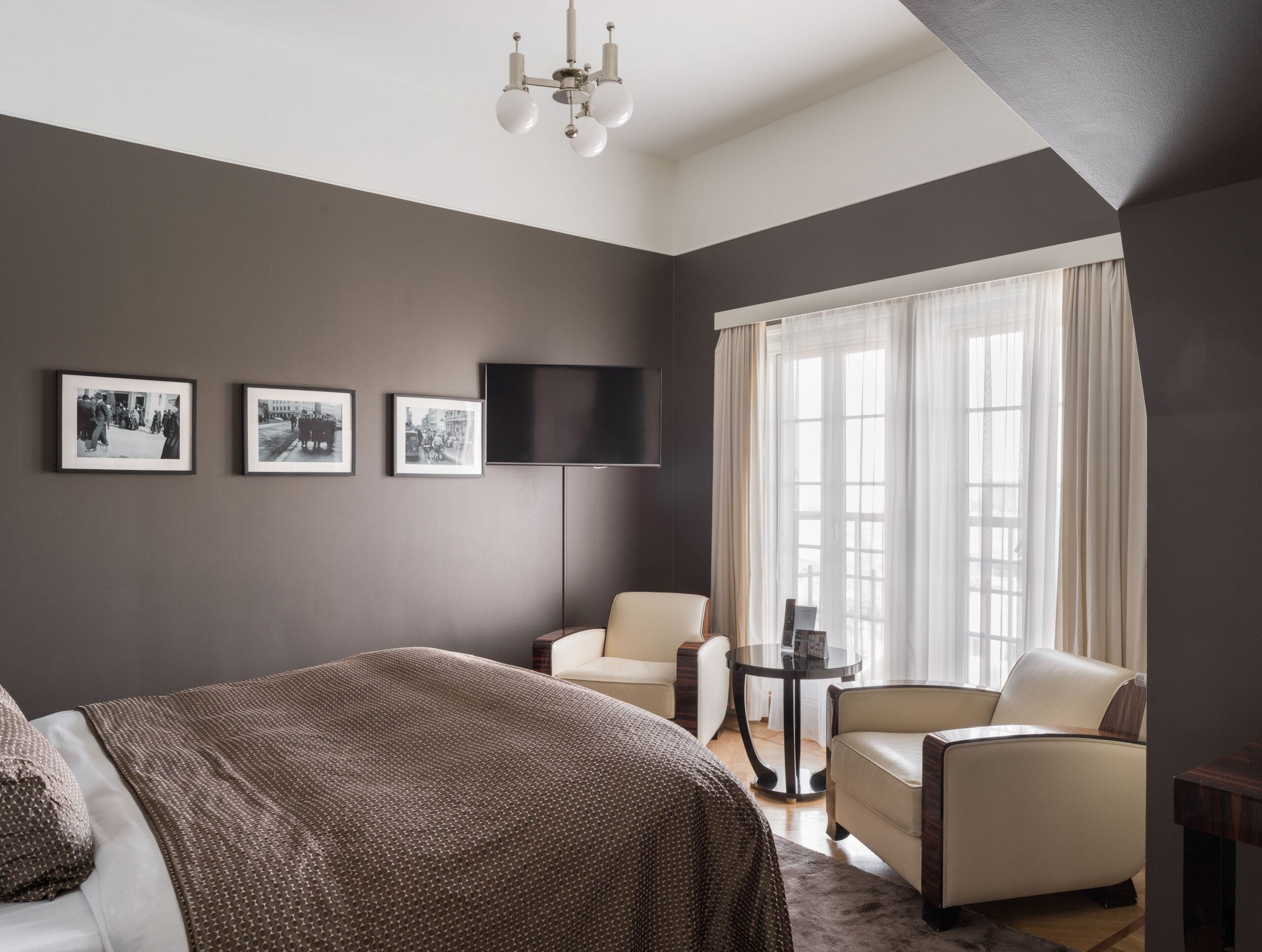 Looking for a stay right in the heart of the capital? The first luxury hotel to be built in Iceland, Hotel Borg has been regarded as one of the best hotels in Iceland for nearly a century.
Originally built for famous Icelandic strongman and performer Johannes Josefson, the hotel first opened its doors in 1930. Several refurbishments later, it remains true to its history, with upscale art-deco interiors and custom-made Cygal furnishings.
Situated in one of the most beautiful squares in Reykjavik, the hotel's neighbors include the Icelandic parliament building and the nation's oldest church, Domkirkjan. Step outside and you are greeted by a flurry of trendy restaurants, bars and shops.
When booking a stay at Hotel Borg, opt for the Tower Suite. The largest accommodation in the hotel, this two-floor luxury suite boasts a separate living room and enjoys panoramic views over the city below.
[See also: The 5 Best Restaurants in Iceland]
Reykjavik Domes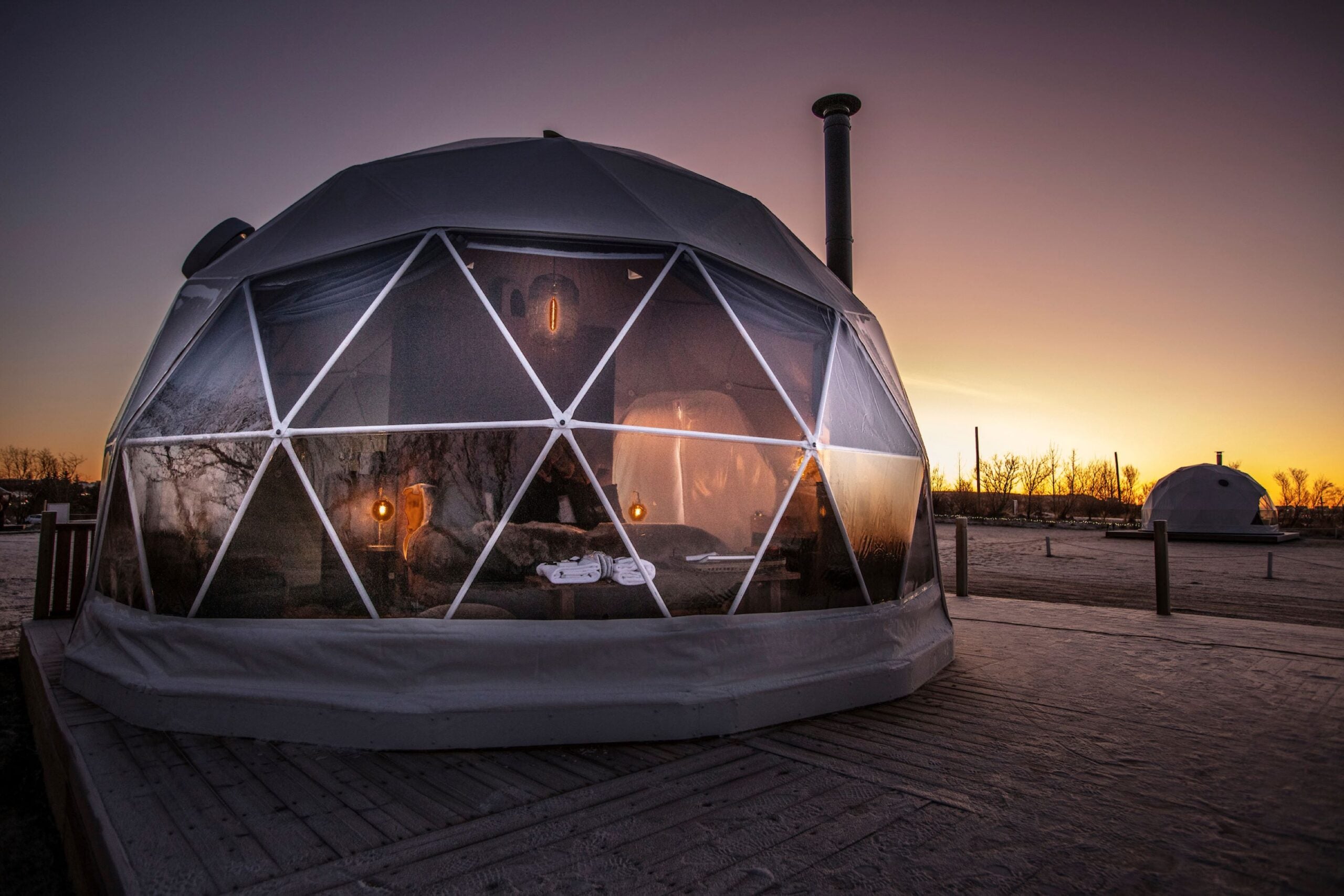 Only 10 minutes down the road from Reykjavik, one of Iceland's most unique accommodations awaits.
Reykjavik Domes features a series of individual igloo-shaped accommodations. While the outside of these domes is reminiscent of a hyper-modern luxury tent, this isn't your ordinary glamping trip. The domes are home to sheepskin-topped king-size beds and fully functioning kitchens, all warmed by a roaring fire. Fur throws and private hot tubs offer a high-end cozy ambience that perfectly compliments the peaceful surroundings.
Reykjavik Domes also offer guests a variety of activities and private tours. With luxury and comfort at the forefront, they can arrange an English-speaking guide and private travel to the Golden Circle, or further afield towards the south coast.
[See also: Luxury Solo Travel: The Best Itineraries Designed for One]
The Retreat at the Blue Lagoon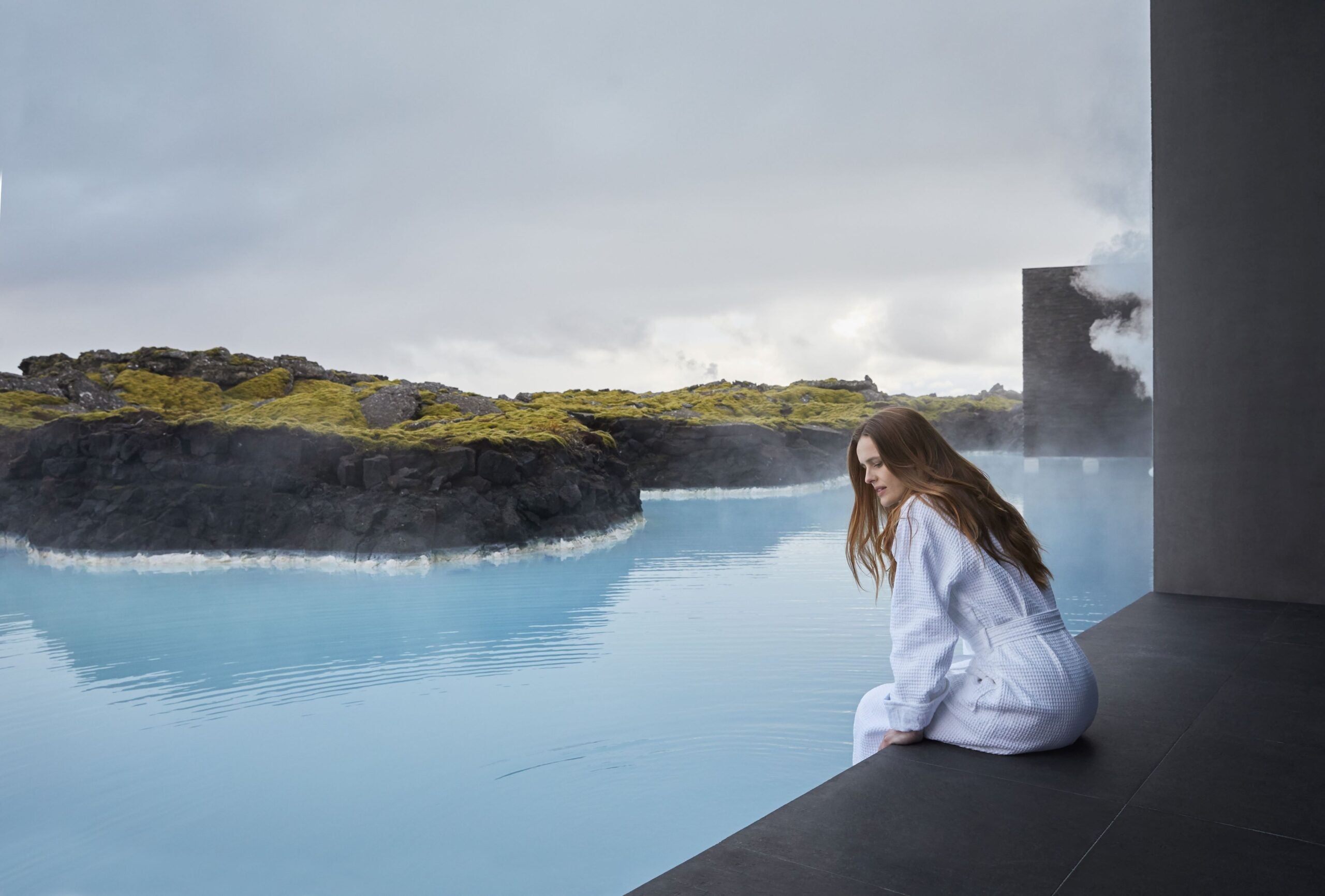 Just outside of the city lies one of Iceland's most illustrious attractions: the Blue Lagoon, a misty turquoise geothermal pool surrounded by black lava. The lagoons' surreal opaque color and curative mineral-rich waters attract visitors from far and wide, eager to experience one of Iceland's most photographed spots.
The Retreat, its sister establishment, opened in 2018 to offer visitors an overnight experience at this legendary Icelandic swimming spot.
Perched on a private inlet adjacent to the famous lagoon, 62 suites offer guests elegantly designed minimalist luxury. Featuring an immense spa, yoga studio, three restaurants and a VIP entrance to the public lagoon, this wellness resort exudes exclusivity and relaxation.
Located just twenty minutes from Keflavik Airport, visitors can use The Retreat as a starting point or finale to a trip exploring the further regions of Iceland, or alternatively as their base for visiting the sites surrounding nearby Reykjavik.
[See also The Best Trend-setting Spas to Visit this Year]
Torfhús Retreat
Next on the list of our best hotels in Iceland, the Torfhús Retreat is notable for tastefully blending authentic Icelandic style with relaxed luxury. Nestled right in the heart of the Golden Circle, the hotel offers both easy access to Iceland's most famous landmarks, and epic views out towards snow-capped mountains and the Langjokull glacier.
Icelandic-Viking-farm-inspired black and white Torfhús residences and Torfbær suites feature traditional turf roofs, with each accommodation individually crafted using local stone and reclaimed wood.
Decorated with archival pictures of ancient Torfhúses and artifacts such as leathered salmon skins and repurposed fishing boats, the decor's focus on the countries' history and use of repurposed materials births accommodation that is reminiscent of traditional Icelandic lodgings.
[See also: The Most Luxurious Eco-Friendly Hotels]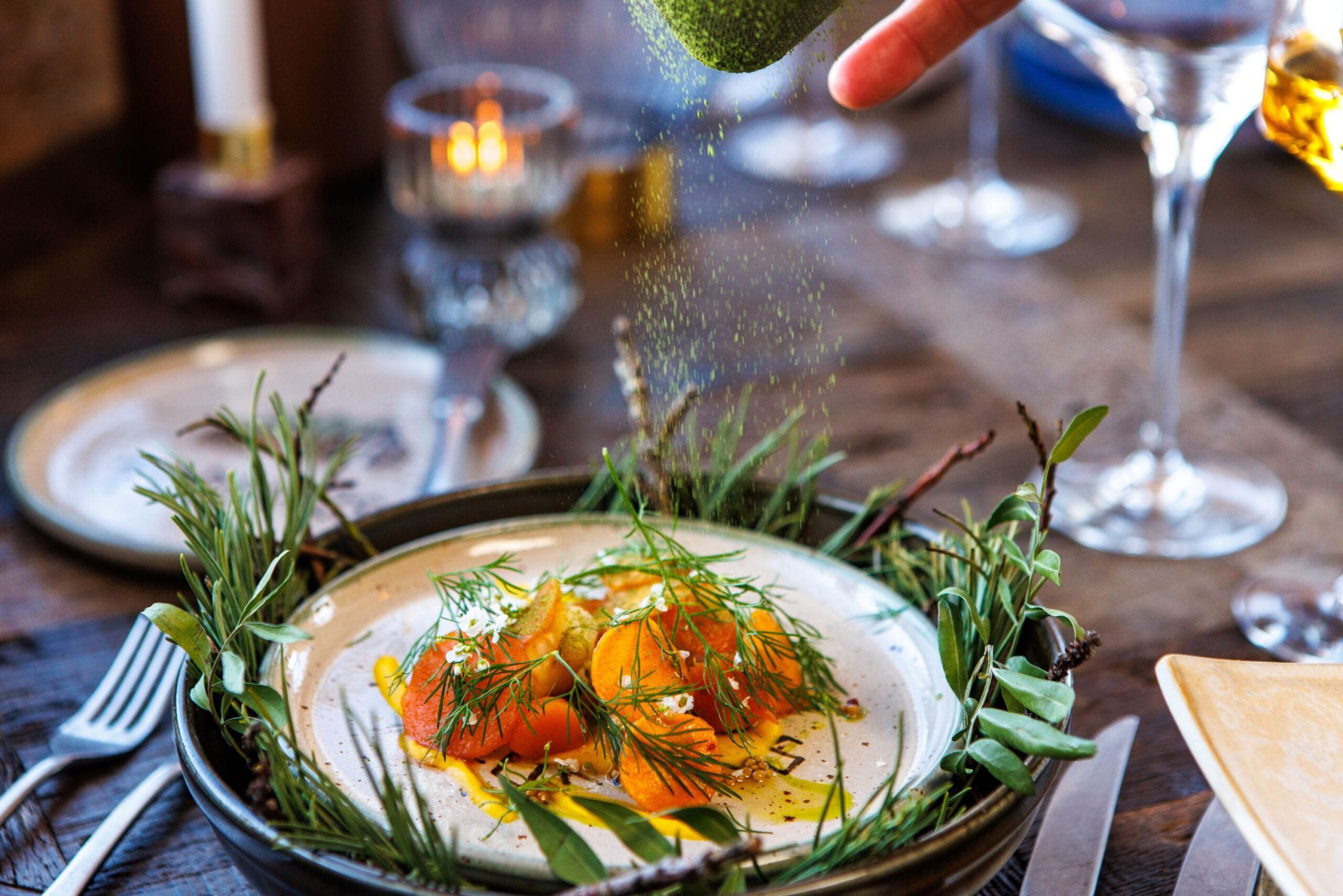 The Retreat's environmental focus doesn't end at their interiors. Most of the restaurant's ingredients are sourced from within a ten mile radius: fruits, vegetables and herbs are grown year-round in geothermal greenhouses, salmon and char are caught in nearby rivers and seafood is sourced from local fishermen, resulting in a fresh and innovative daily menu.
[See also: Earth Day: The Luxury Hotels and Resorts Going Green]
Hotel Rangá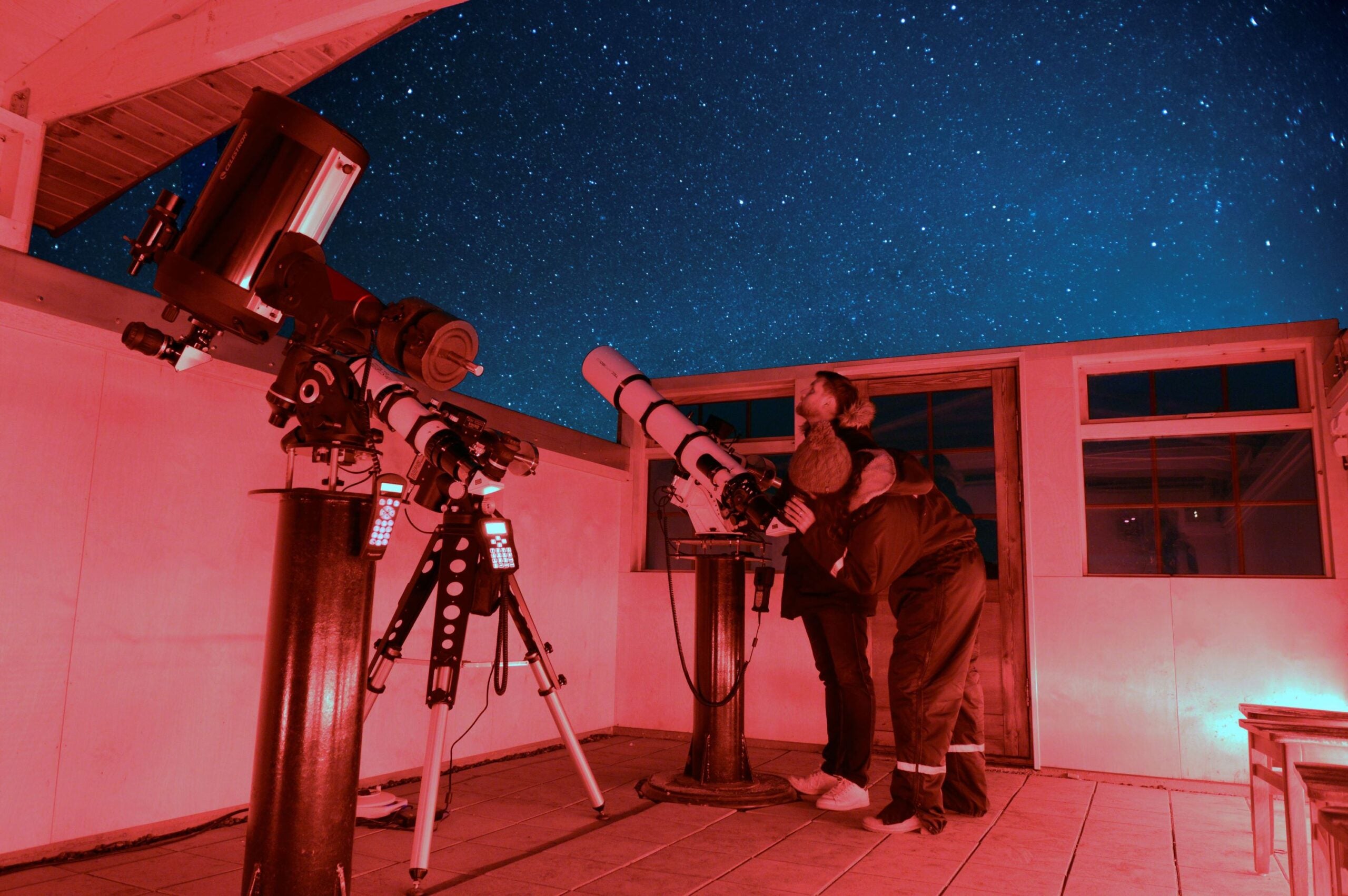 Our list of the best hotels in Iceland would not be complete without including Hotel Rangá. Identifying as a 'northern lights hotel', this hotel is located further towards the south of the island, within driving distance of both waterfalls and black sand beaches.
The seclusion of the property and resulting limited light pollution gives guests the opportunity to see an abundance of stars, planets and occasionally the wondrous northern lights. Impressively, the hotel has its own observatory and powerful telescopes and provides guests the opportunity to experience tours of the night sky with local expert astronomers. 
As the northern lights appearance can be unpredictable, the hotel offers an aurora wake-up service, so you are guaranteed not to miss the light show should it appear at an untimely hour. Geothermal hot tubs mean you can enjoy the aurora borealis in style, with a glass of champagne in hand.
[See also: Air Charter Service Reveals Remote Private Jet Itineraries]
Deplar Farm, Troll Peninsula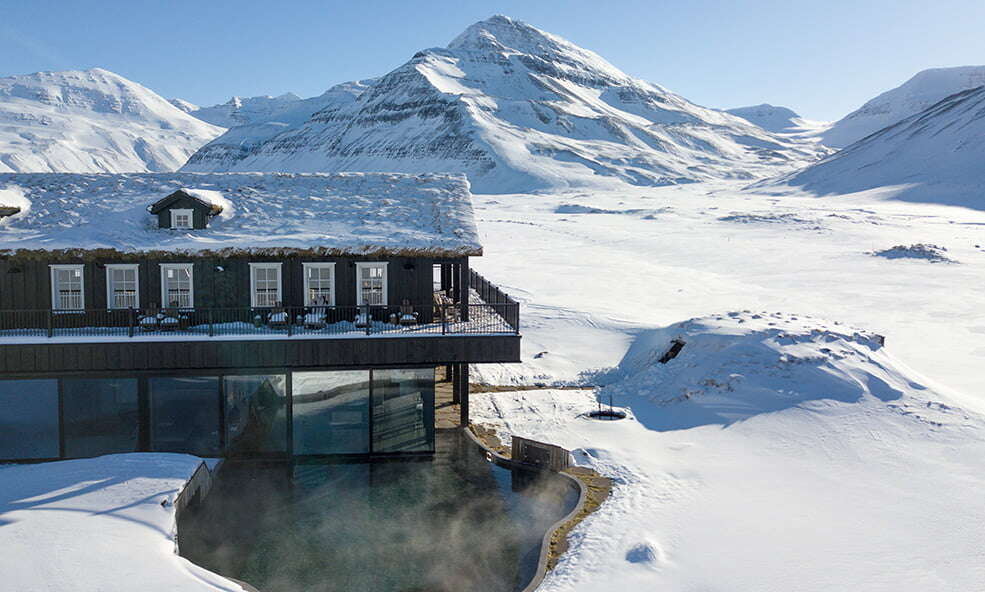 If you are craving complete seclusion, Deplar Farm is the perfect base for exploring Iceland's more remote regions. An 18th-century sheep farm turned ultra-luxury retreat, this hotel avoids some of Iceland's more touristy offerings, and instead acts as a gateway to a collection of unusual activities such as snow shoeing, heli-skiing and sea kayaking.
Situated deep in Northern Iceland's Troll Peninsula, this unassuming hideaway includes 13 luxury rooms. Floor-to-ceiling windows embrace the surrounding peaks and wide open skies, illuminating nordic chic interiors adorned with reindeer-skin rugs and hardwood furniture. 
Although the wilderness beckons, many guests choose to spend their days enjoying the luxury outdoor hot tubs and 10,000 sq ft spa. A geothermal swimming pool flows from the inside out, leading up to an outdoor swim-up bar. Innovative therapies such as Isopod flotation tanks introduce visitors to new forms of relaxation, in preparation for the fun-filled days ahead.
[See also: VistaJet Unveils Secluded Alaskan Vacation Experience]