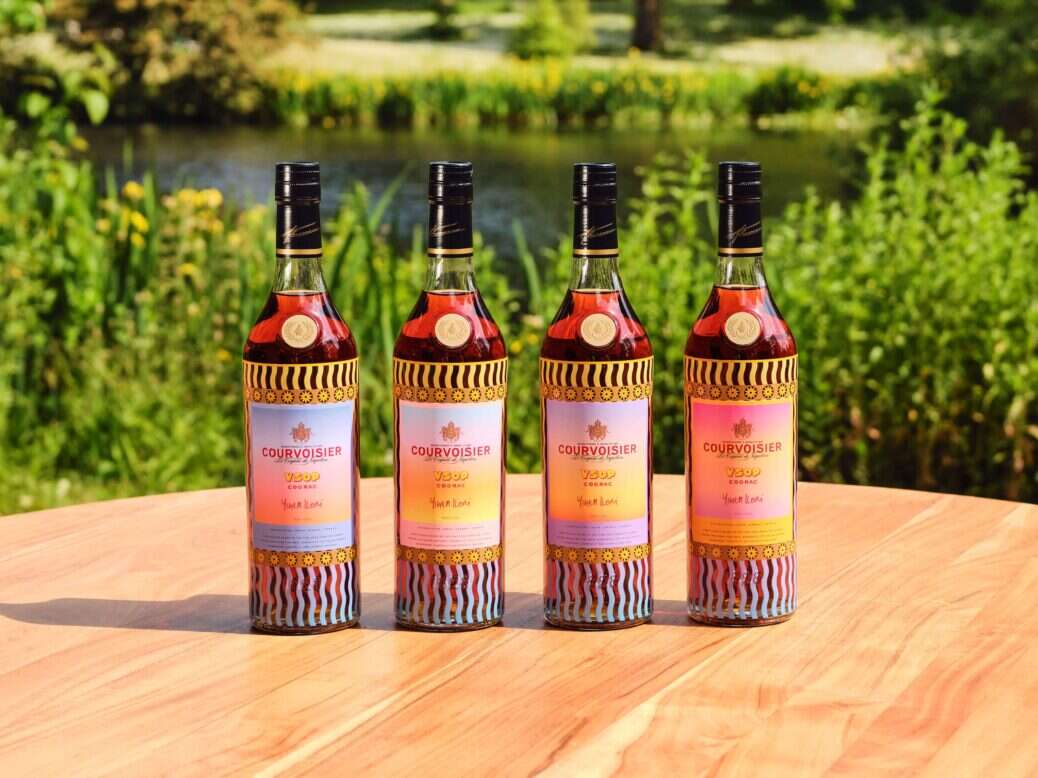 Esteemed Cognac house Maison Courvoisier has uncovered a new limited-edition bottle of its iconic VSOP Cognac to celebrate its reunion with British-Nigerian Artist Yinka Ilori.
Currently a UK exclusive that will only be available at Selfridges in London, this new design features Ilori's signature style. Inspired by the French concept of "Joie de vivre," (the joy of living), the bottle aims to connect artistry with the tasting experience of Cognac. Priced at $254, this unique collectible bottle is set to be a must for fans of Maison Courvoisier.
There will only be 1,000 bottles available, with 400 exclusively at Selfridges and online, with the remaining released in the US, Canada and France in October.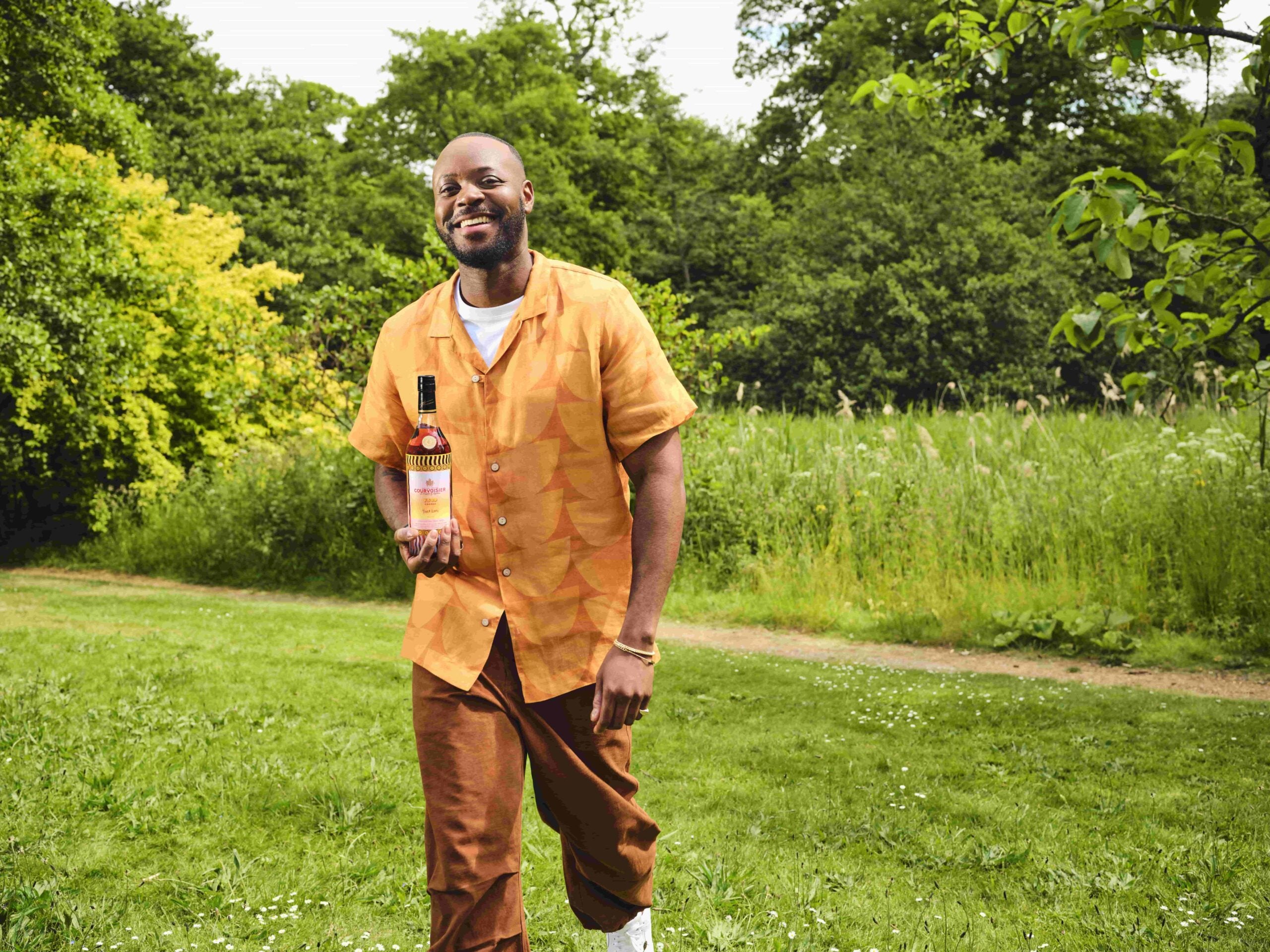 Just in time for the sun to finally come out in London, for three weeks from August 21, a fittingly vibrant installation will be gracing Selfridges' ground floor "Wonder Room". Returning as Courvoisier's Ambassador of Joy for the second year, Yinka Ilori's bottle design will be available in four unique ombre colors that evoke the feeling of a summer's day in Jarnac, France (the home of Courvoisier).
True to form for Yinka Ilori, this new Courvoisier installation is set to be vivid, bursting with color and an experience in its own right. Acting as the cornerstone of the space, a dazzling bar will be serving up three bespoke Courvoisier VSOP cocktails. The Gala: a blend of VSOP and Sicilian lemonade. Roasted Peach Daisy: Cognac, apricot liqueur, roasted peach syrup and lemon juice. And the alluring French 125, an ensemble of Cognac, lemon juice, spiced vanilla syrup and sparkling wine. Naturally, Cognac purists will also be able to get their hands on Courvoisier VS and XO.
[See also: Gusbourne's Laura Rhys on the Future of English Wine]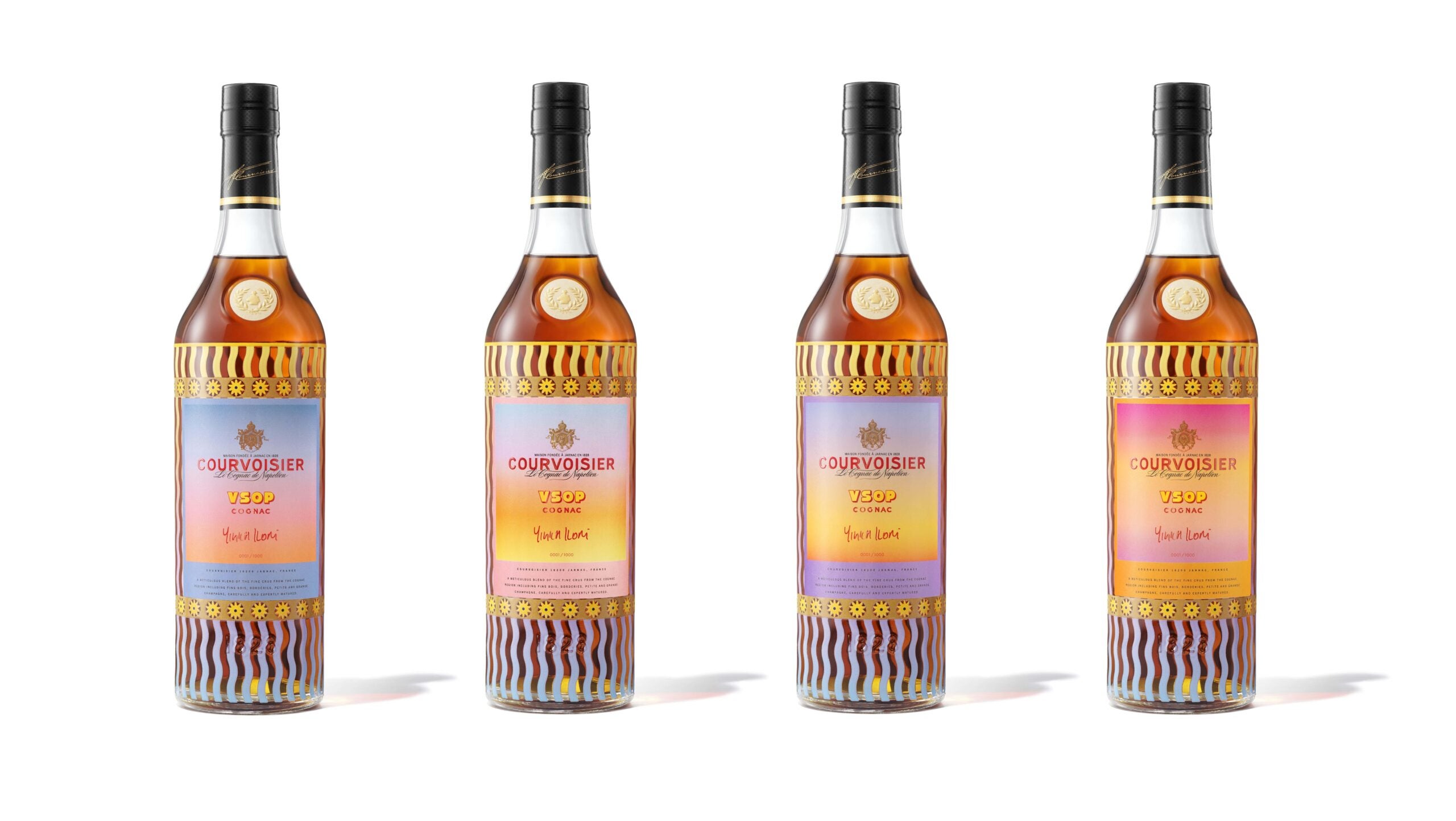 The liquid inside the limited edition VSOP bottle remains unchanged. The uninitiated can expect a complex richness that's propped up by a delicate bouquet and a balance of oak and exotic flavors, there are also undernotes of peach, toasted almond and jasmine. Standing for "Very Superior Old Pale" VSOP is comprised of a blend of four crus, which are aged for 12 years in Maison Courvoisier's proprietary barrels, and then bottled at 40% ABV.
Boasting an MBE Yinka Ilori specializes in telling stories that combine his Nigerian and British heritage through a multitude of different mediums. Brought into the Courvoisier family in 2022 to achieve the house's goal of honoring its heritage and embracing the future, in 2021 the New York Times named him as one of 12 artists shaping the design industry.
[See also: Rathfinny Estate: More Than Just the Wine]