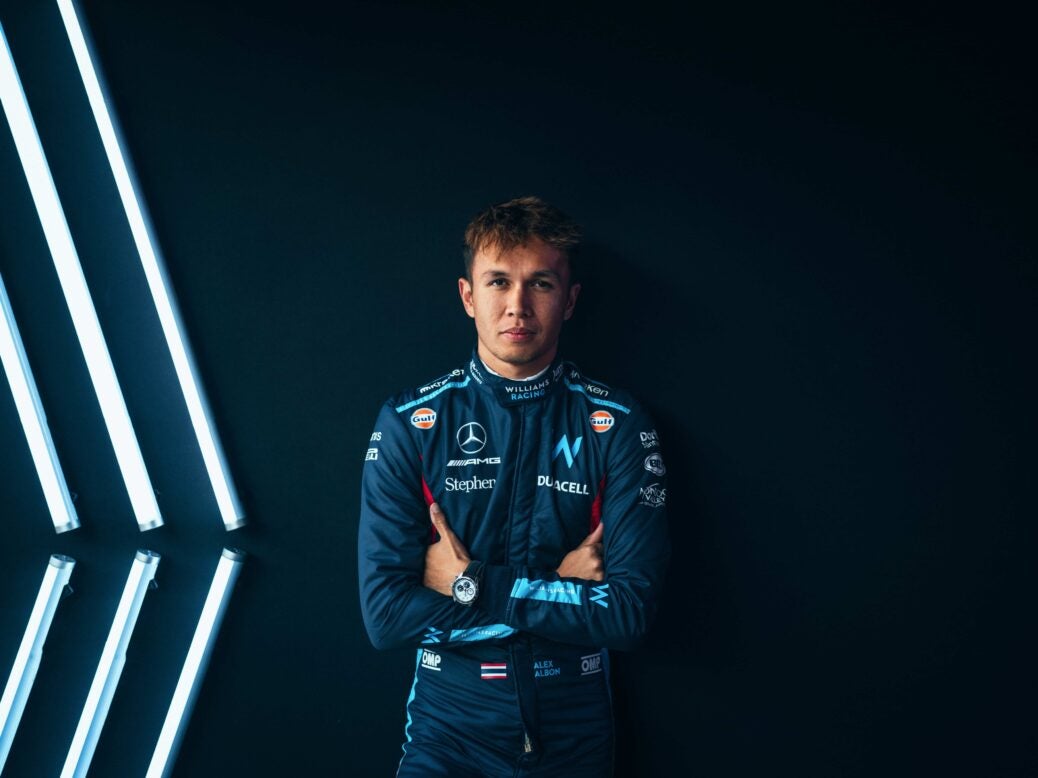 I was standing in a gleaming express elevator on the way to the 14th floor of The Carlton Tower Jumeirah in London's Knightsbridge. To the uninitiated, Knightsbridge is a hotbed of affluence and eyewatering property prices, this is about as prime as London real estate gets. From the entrance of the hotel — which currently features a full-size Williams Formula One car — a well-aimed throw could smash the windows at Harrods.
The car is here because it's the British Grand Prix weekend, and since the beginning of this season, Jumeirah Hotels & Resorts have sponsored the Williams Formula One team. It's not just the car that's gracing The Carlton Tower with its presence, Williams Formula One driver Alex Albon is also in town.
Few worlds intertwine as perfectly as Formula One motor racing and luxury travel. Since the sport's inception — at the beginning of the 1950s — drivers have been jet-setting across the globe, to some of the world's most glamorous locations, risking life and limb behind the wheel. From Monaco to Miami, Formula One drivers travel aboard super yachts or expensive sports cars, decked out in hundred-thousand-dollar watches all in the name of thrilling the thousands of baying fans that have come to watch them race.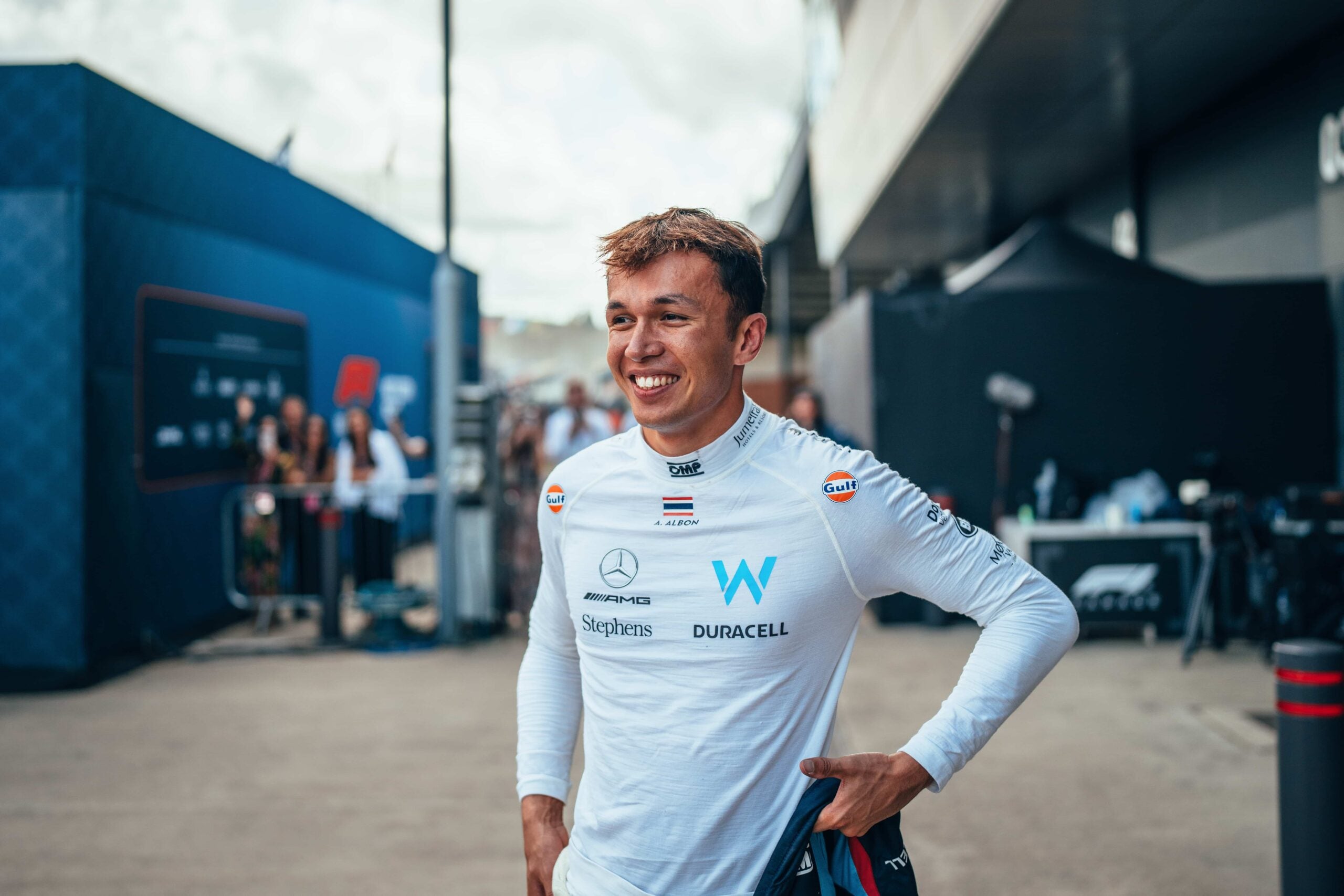 This years Formula One season began in Bahrain with Albon gaining a point for finishing in 10th position, a strong performance for Williams against the behemoths of Red Bull, Ferrari and Mercedes. Bahrain is also where the team announced a new partnership with the renowned Jumeirah Hotels & Resorts, citing a shared love of innovation, quality, and excellence.
Albon is holed up inside one of The Carlton Tower's glamourous suites, the views stretch out across Belgravia, the private garden of Cadogan Place Park, and onwards to South London. He's relaxed and totally at ease, surprising because he's about to do a Q & A session with 200 Formula One fans many of whom are already on their second glass of champagne. Then again, he does drive round corners at 170 mph for a living.
"This year's been a bit of an up, down and then up situation for us," Albon tells me. "We started the first race scoring a point which was amazing but then had a bit of a lull where our rivals out developed us. Now new upgrades have arrived, and we have been competitive again for the last two races."
Recent performances have bolstered Williams's confidence. Albon showed a little uncertainty ahead of the British Grand Prix the following weekend, aware the car had been improved but also that the Silverstone racetrack was not best suited to Williams. At the time of our conversation, he was unaware he would go on to have arguably his finest performance of the season thus far, with a decisive qualifying performance placing him 8th on the grid.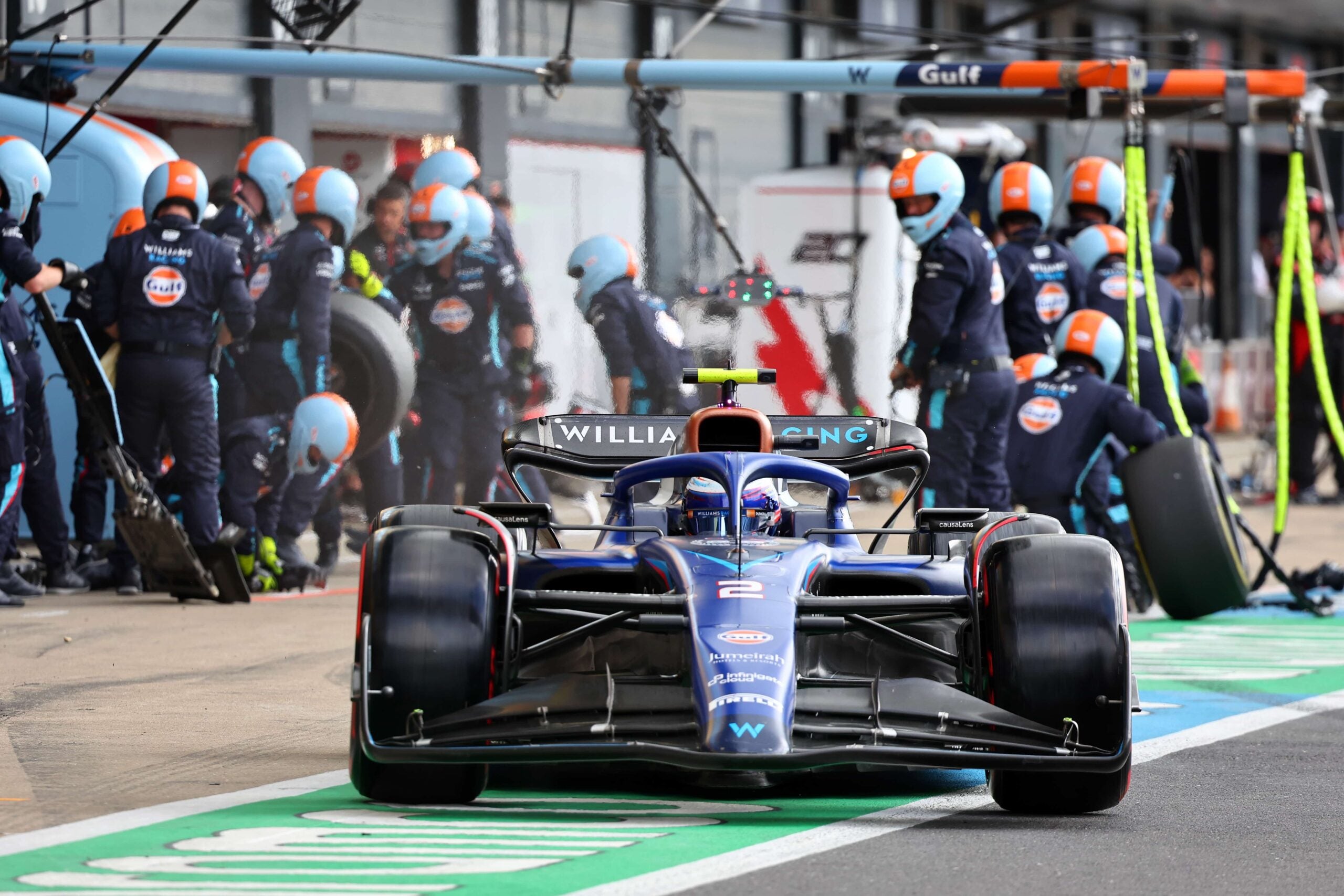 For a driver, the calendar is grueling to say the least. The 2023 season is set to see the most races in history with 23 full weekends. This season also brings the most US-based races ever with teams heading stateside on three separate occasions to race in Miami, Texas and Las Vegas.
"The Formula One boom has hit every country we travel to, particularly the US," says Albon. "There are 450,000 plus turning up to each race, most new sponsors are American, it's great for the sport."
The Jumeirah and Williams partnership appears to be a match made in heaven. The Middle East has played a significant role in the Formula One calendar for some time now, and Jumeirah has a presence in Bahrain, Saudi Arabia, Abu Dhabi and of course Dubai.
"We had pre-season testing in Bahrain, followed by a week off. [Jumeirah Gulf of Bahrain Resort & Spa] is in the middle of nowhere, but in a good way," adds Albon. "It was the perfect way to unwind and start of the season with a clear head. The gym and training facilities at Jumeirah hotels are always really good, so we spent a lot of time in there."
Several days after speaking with Albon I had a full tour of The Carlton Tower – its Peak Fitness Club & Spa is one of the most impressive I have seen. With state-of-the-art facilities, jaw-dropping views and an extremely limited and exclusive membership that comes with a fee to match, Albon's "Really good," may be underselling it somewhat.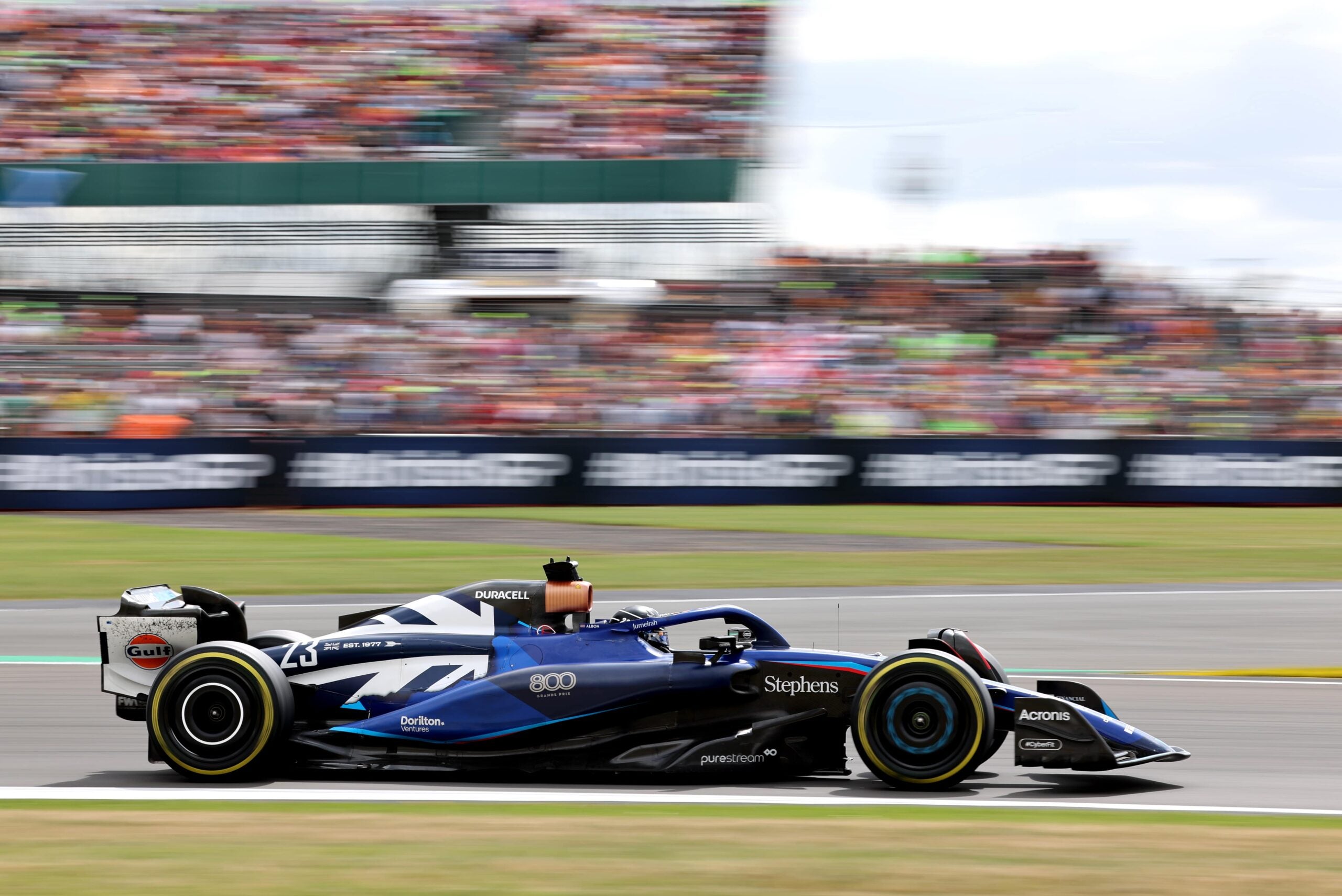 Spending the majority of his year jet-setting across the world as a Formula One driver, needing to function at absolute peak performance, Albon knows a thing or two about traveling. "It's not holiday talk, but my number one tip is to be organized," says Albon. "There are only a few drivers that have the ability to fly private everywhere. On our side, we are always double checking we are flying with the best airlines, on the newest planes."
"One of the biggest issues we face is jetlag, some races on back-to-back weekends see us face a nine-hour time zone change. When you're driving at our speeds, reaction time is so important," says Albon. To combat this, the team uses a sleep doctor who gives each driver a schedule of when to sleep, stop eating, and take melatonin, all to ensure the conditions for good quality rest are met. "For melatonin, I use cherry extract, it's a natural product that works well for me," Albon adds.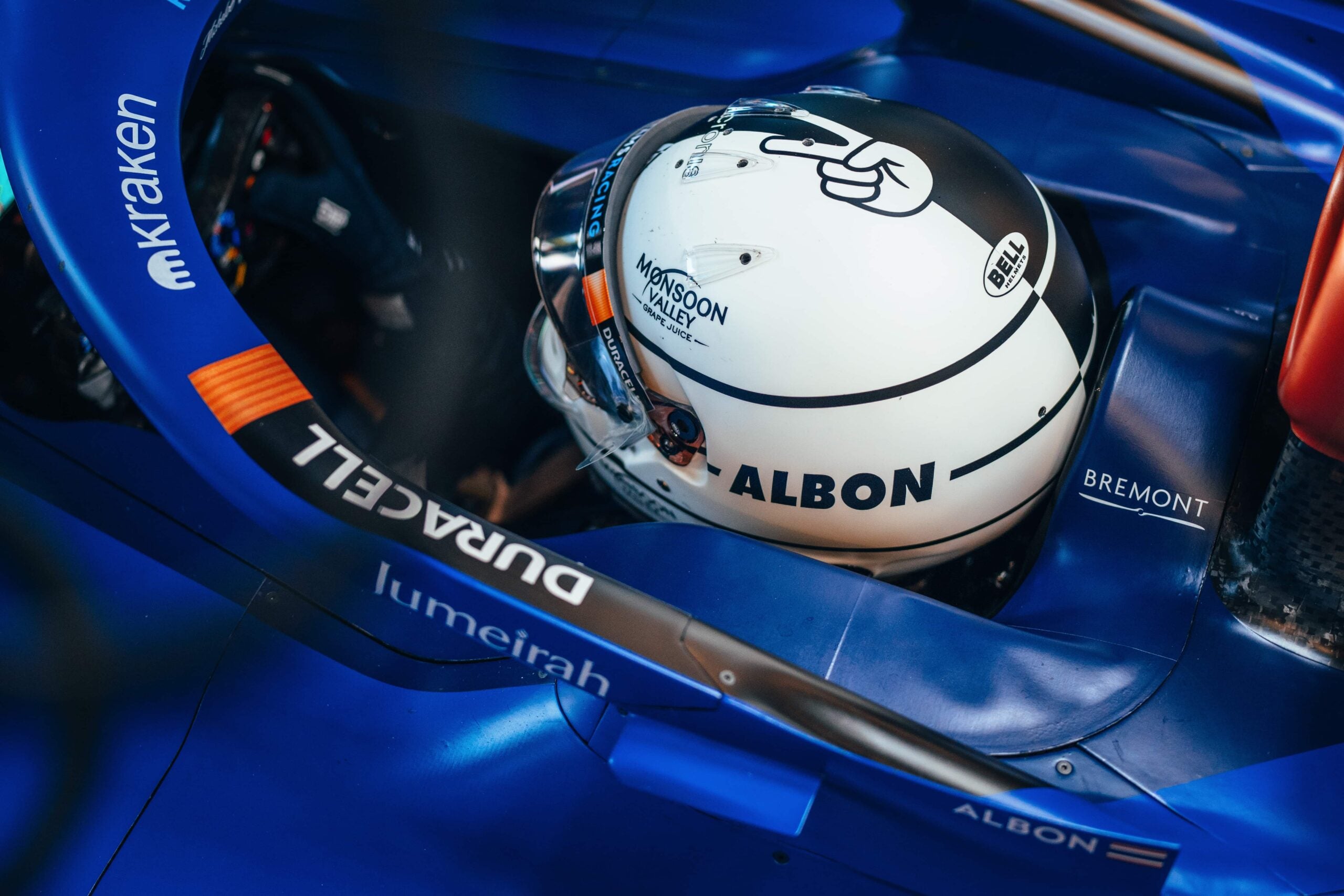 Pressed for time and already running late, with 200 people downstairs presumably moving onto their 3rd glass, a member of Albon's team steps in to bring things to a close. "Is there a destination you love traveling to particularly for its food and culture," I try my luck with a final question.
"Japan. Amazing people, very respectful. Some of the best food in the world, I am half Thai, so I love Asian food. We always try to get there as early as we can to explore," says Albon.
The short few minutes I spoke to Albon gave a glimpse into the life of a Formula One driver. In short, it's extremely busy. He had numerous engagements that day ranging from several one on one interviews, a mid-sized Q & A at The Carlton Tower and a chaotic public meet and greet I later saw on his Instagram story. His team is always close by, guiding him between public appearances, training, the airport and so on. Then most Fridays, Saturdays and Sundays, he jumps into a $15 million race car and drives it as fast as he possibly can. It's no wonder Williams has its own sleep doctor.
To book a stay at The Carlton Tower visit TheCarltonTowerJumeirah.com, room rates for a superior room start at $700.