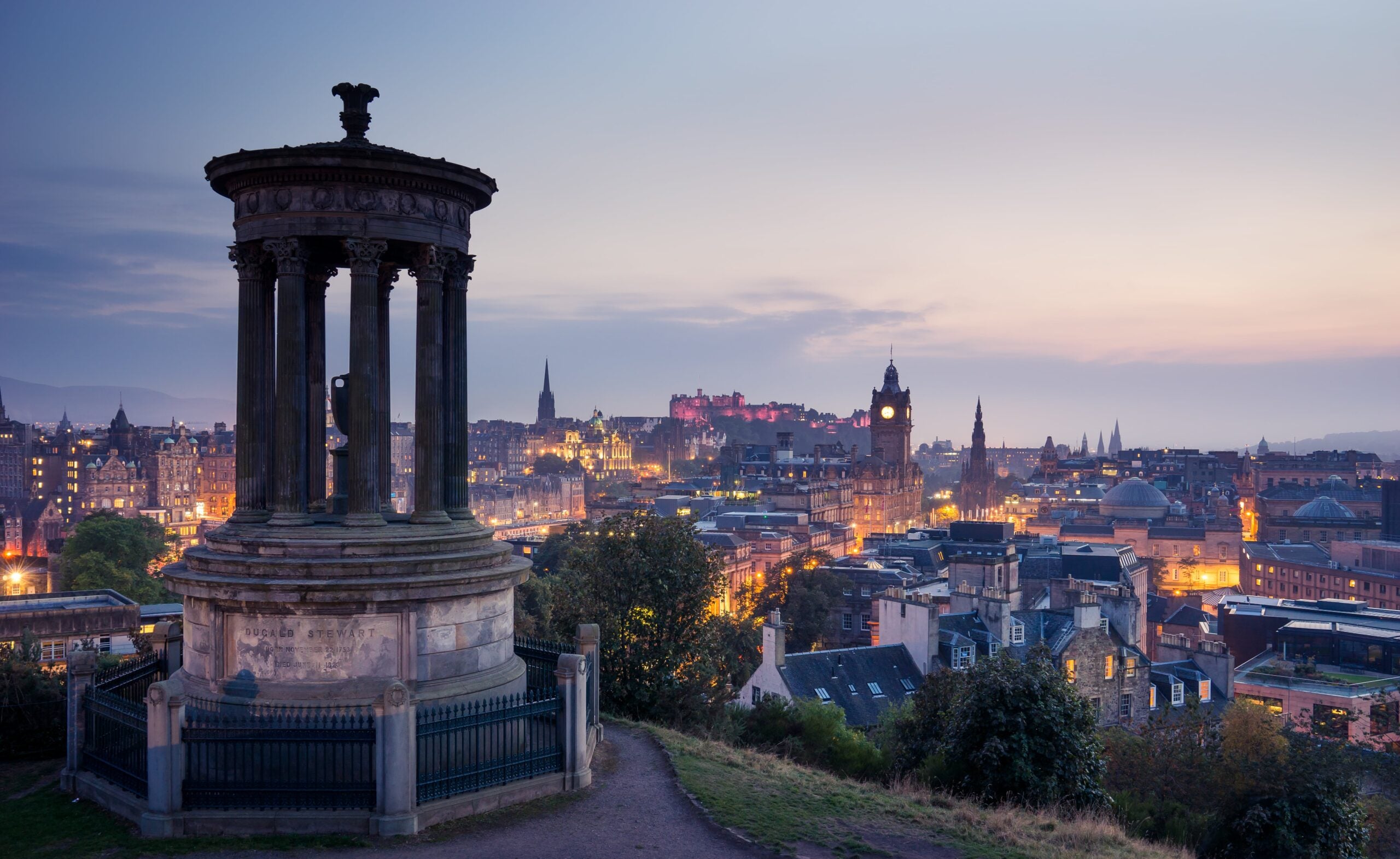 There's nothing that breaks up a long, dark and cold winter quite like a vacation. While 2020 and even 2021 saw many head to the countryside, or to more remote spots, as the world is (hopefully) on its way to opening up once more, the city break is back in a serious way for 2022.
Whether you want to while away the hours in world-famous museums, need to get your foodie fix in pioneering restaurants or just love spending days wondering the foreign streets of a new destination, we've rounded up the best cities in the world to visit this winter, as well as the hotels you need to check in to while you're there.
[See also: The Most Anticipated Hotel Openings of 2022]
Florence, Italy
When it comes to Italian city breaks, Rome and Venice are naturally at the top of travelers' bucket lists. However, Florence is at the top of our list for 2022. The winter months do see temperatures drop considerably, but the silver lining of this is the lack of tourists. While summer might have you wasting hours in long queues or opting for your second or even third choice of restaurant, a winter city break in Florence will be refreshingly crowd-free.
The city is an art buff's heaven, with some of the finest remaining examples of Renaissance art and architecture on display here. First on the museum tour should be the world-famous The Uffizi, which is home to works by Botticelli, Leonardo da Vinci, Michelangelo and Raphael, among other greats. The Accademia and Palazzo Pitti are also must-visits. The city is a work of art in itself, even, with stunning buildings at every turn, separated by the wide Arno river that runs through the middle.
For your next winter city break in Florence, make a reservation at the Four Seasons Firenze. Tucked back slightly from the main city, the hotel is found within an impressive villa that dates back to the 15th century, surrounded by perfectly manicured walled gardens. Inside, the aptly named Historical Suites are the top key, with period furniture, frescoed ceilings and glittering chandeliers galore. The beautiful setting is accompanied by service that is up to the usual impeccable Four Seasons standards and some. Another highlight is the hotel's impressive dining offering, which includes the one-Michelin-starred Il Palagio.
[See also: The Best Restaurants in Florence]
Copenhagen, Denmark
With its enviably chic residents, world-leading fine dining scene and surprising abundance of culture, the Danish capital makes for a no-brainer winter city break. First on the agenda should be a visit to Nyhavn (pronounced nee-hown) for a look at the boat-filled canal lined with picture-perfect colorful buildings that date back to the 17th century. From here, it's just a short walk into the city's main shopping district, which is crammed with designer boutiques and independent Scandi brands.
Foodie travelers won't need reminding, but Copenhagen's best restaurants are notoriously difficult to get a reservation at, so be sure to do your research ahead of time; this city waits for no one. Noma (AKA five-time Best Restaurant in the World winner) is the obvious bet but carve out some time to visit the likes of Geranium, Alchemist and Kadeau, all of which are helping to uphold Copenhagen's remarkable dining reputation.
After a day of exploring, eating and people watching, rest your head at the stunning Villa Copenhagen hotel. Occupying an impressive building that used to house the Central Post & Telegraph Head Office, Villa Copenhagen fuses European style and luxury touches with environmental consideration. Rooms are indulgent yet minimalist, with each suite boasting its own distinct themes. The dining offering is equally as thoughtful, with local, seasonal fare and inventive drinks on offer at one of the hotel's several eateries and bars. If all of that isn't enough to entice you, we think the rooftop pool might just do the job.
Edinburgh, UK
While the UK weather is known for being temperamental, to put it lightly, winter is as good a time as any for an Edinburgh city break – just be sure to pack a raincoat. However, this is a city built for rain, so you'll find plenty of things to do in the warm and dry. For a taste of Scottish history, take a tour around the imposing Edinburgh Castle which looms high above the city atop Castle Rock, or head to the National Museum of Scotland. If the weather does play in your favor, a hike up Arthur's Seat is well worth the view.
Of course, Scotland is the land of whisky. While the majority of the best-known distilleries are further north, Edinburgh does have its own in the form of Holyrood Distillery, which runs regular tours and tastings. The Scottish dining scene is also an attraction in its own right, with Edinburgh's finest restaurants showcasing the country's bounty of native ingredients. Fhior, The Lookout and Condita are favorite spots among those in the know.
Occupying what is easily one of the most prestigious addresses in the city, The Balmoral is a go-to for super-luxury accommodation, with a healthy dollop of welcoming Scottish hospitality. The hotel boasts its own Michelin star restaurant, as well as a brand-new members-only whisky bar for late-night drams. Each of The Balmoral's suites are well-appointed with a host of indulgent amenities, but the expansive Scone & Crombie Suite is a cut above, with opulent furnishings, a private dining room and an Italian marble bathroom.
Las Vegas, US
For many, come January, the party stops with rejuvenation and wellness becoming top priority. However, for those among you that buy into the ethos that partying is for life, not just for Christmas, Las Vegas is a guaranteed winning winter city break.
Alongside the city's infamous casino scene, there's plenty in the way of entertainment. From raucous nightclubs and sporting events to musical residencies (no one missed that announcement from Adele, did they?) and comedians, Las Vegas promises an impossibly full social calendar.
It's not all buzz, however, with Vegas offering plenty of opportunities for downtime. At Waldorf Astoria for example, which is currently finishing phase one of a hotel-wide wide renovation, the award-winning spa invites guests to indulge in a series of customized wellness treatments and rituals. The serenity continues in the guest suites, too, with the luxurious accommodations boasting their own spa-style bathrooms.
[See also: The Most Historic Luxury Hotels in the US]
Buenos Aires, Argentina
Dubbed 'The Paris of South America', Buenos Aires is quickly becoming a hotspot among discerning travelers. The Argentinean capital is known for its crazy yet incredibly welcoming attitude, with days seeping seamlessly into night and the concept of 'late' being completely alien – sleep really is for the weak in this city. If you're prepared to melt into the Buenos Aires way of life, you're guaranteed to experience a city break like no other.
Being in the southern hemisphere, the winters in Buenos Aires are delightfully warm, with temperatures reliably in the late 70s and early 80s from November through March. Make the most of it by catching an outdoor tango performance, or even booking tickets for a game of soccer. If the heat gets too much, head to the air-conned bliss of a museum – Museo Nacional de Bellas Artes and MALBA are among the best.
Fine dining aficionados will find plenty to whet their appetite in Buenos Aires too, with Argentina renowned for its prime beef and impressive wines. Reservations at the stunningly decorated Casa Cavia and El Baqueano, which showcases native ingredients through inventive methods, are a must. For accommodation, check in to the city's grande dame: The Alvear Palace Hotel. Each of the hotel's rooms are a slice of heaven, but book the Roof Garden Suite for the best views.
Marrakech, Morocco
While the summer sees Marrakech reach sweltering average temperatures of around 98.6°F, winter is far more manageable with highs of around 73, making it a great city break choice for those who still want a little sun on their faces. Nicknamed the Red City thanks to its high, red city walls, the rich history of Marrakech is apparent at every corner, with its long cultural traditions still alive and well.
No visit is complete without a trip to the walled medina, which sits in the heart of old Marrakech, where a maze of narrowed streets leads into bustling souks. Here, local traders sell everything from spices, slippers and jewelry, to Berber rugs and glass lamps. After a busy morning shopping, head to an authentic hammam bath, where the hustle and bustle of the city seemingly slips away.
Our top pick for a stay in the city is easily the Royal Mansour. Here, conventional hotel rooms and suites are replaced by riads, spread across a network of alleyways within its own private medina. The Grande Riad (which featured in our 2022 Top Suites shortlist) is the finest of them all. Covering almost 20,000 sq ft, the accommodation has three bedrooms, four bathrooms and its own private rooftop terrace, complete with a pool.
[See also: Twenty for 20: The Most Iconic Hotels of the 21st Century]